Smith Rock State Park – When Adventure beacomes Romance
Steep the cliffs ascend into heaven leading the tame river along its craggy bed. Its water lets the riverside bloom, lushly green and pristine.
With this idyllic panorama we want you to get you into the mood for the incomparable pictures shot by Nikita Lee Photography.
Among the breathtaking ambience of Oregon´s Smith Rock State Park photographer Nikita and event stylist Allison Schreck of Bramble Floral Design found an atmosphere that joins romance and adventure like no where else.
A playful lace dress combined with pithy leather boots and a filigree necklace by Zoe Cope Jewelry gave the bride an elegant charm that underlined her love for nature at the same time.
Besides Stylist Allison Schreck created yet another eye candy in the form of a very special sweet table as well as her art of binding floral decoration.
When the sun set and bathed the future bridal cuouple into moody light their magical bond became visible: love.
Nikita Lee Photography captured these moments filled with adventurous romance and lets us peek into her wonderful gallery of pictures…
Translation: Marina Jenewein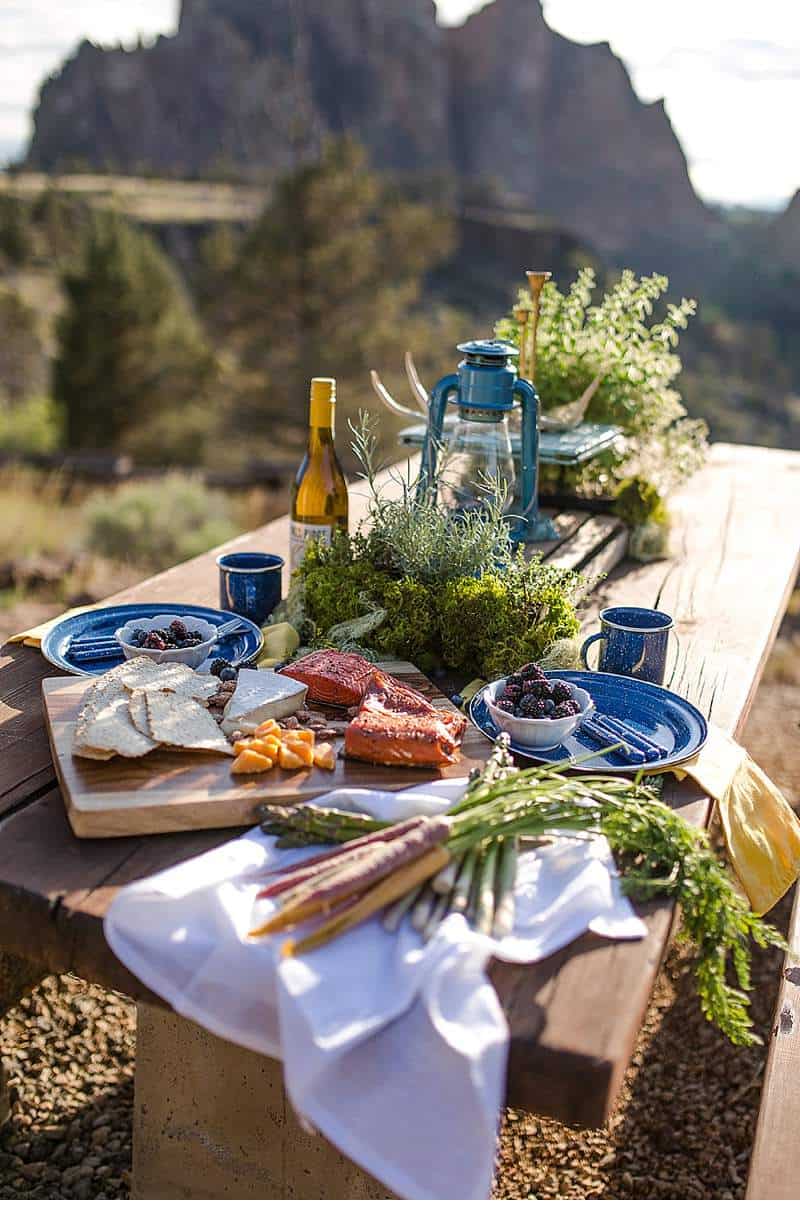 Smith Rock styled Photoshoot from Hunting Ground Films on Vimeo.
PHOTOGRAPHY: Nikita Lee Photography – instagram
STYLING + FLORAL DESIGN: Allison Schreck – Bramble Floral Design – instagram
VIDEOGRAPHY: Emily and Aaron Sleadd – Hunting Ground Films – instagram
CALLIGRAPHY: Rachel Jacobson Calligraphy – instagram
DRESS: Anthropologie
JEWELRY: Zoe Cope Jewelry – instagram
SHOES + HANDBAG: Vintage Urban Renewal
RENTALS: Pilar Ilo – Vintage Mingle
FAVORS: Happiness by the Jar