Extravagant Engagement Session Over The Rooftops Of Paris
With an extravagant engagement session over the rooftops of Paris, Fine Art photographer Donny Zavala takes us away from everyday life and catapults us into his fascinating world of images.
For his much sought-after workshop everything was allowed to be a bit more, more black, more sexiness and more haute couture – stylishly united in the minimalism of fine art.
The city of love was the perfect scenery for his modern staging of great love: endless stone steps for an elegant appearance, timeless marble floors for graceful poses and playful architecture for a touch of romance perfected by the undisturbed and overwhelming view of the Eiffel Tower in the background.
Madame Wedding Design planned the captivating concept and coordinated its smooth implementation. In close collaboration with Janna Brown Design, the result was a tingling atmosphere waiting to be captured by the excited workshop participants.
Donny Zavala caught the most exciting motives on his camera. Lean back and let them work on you…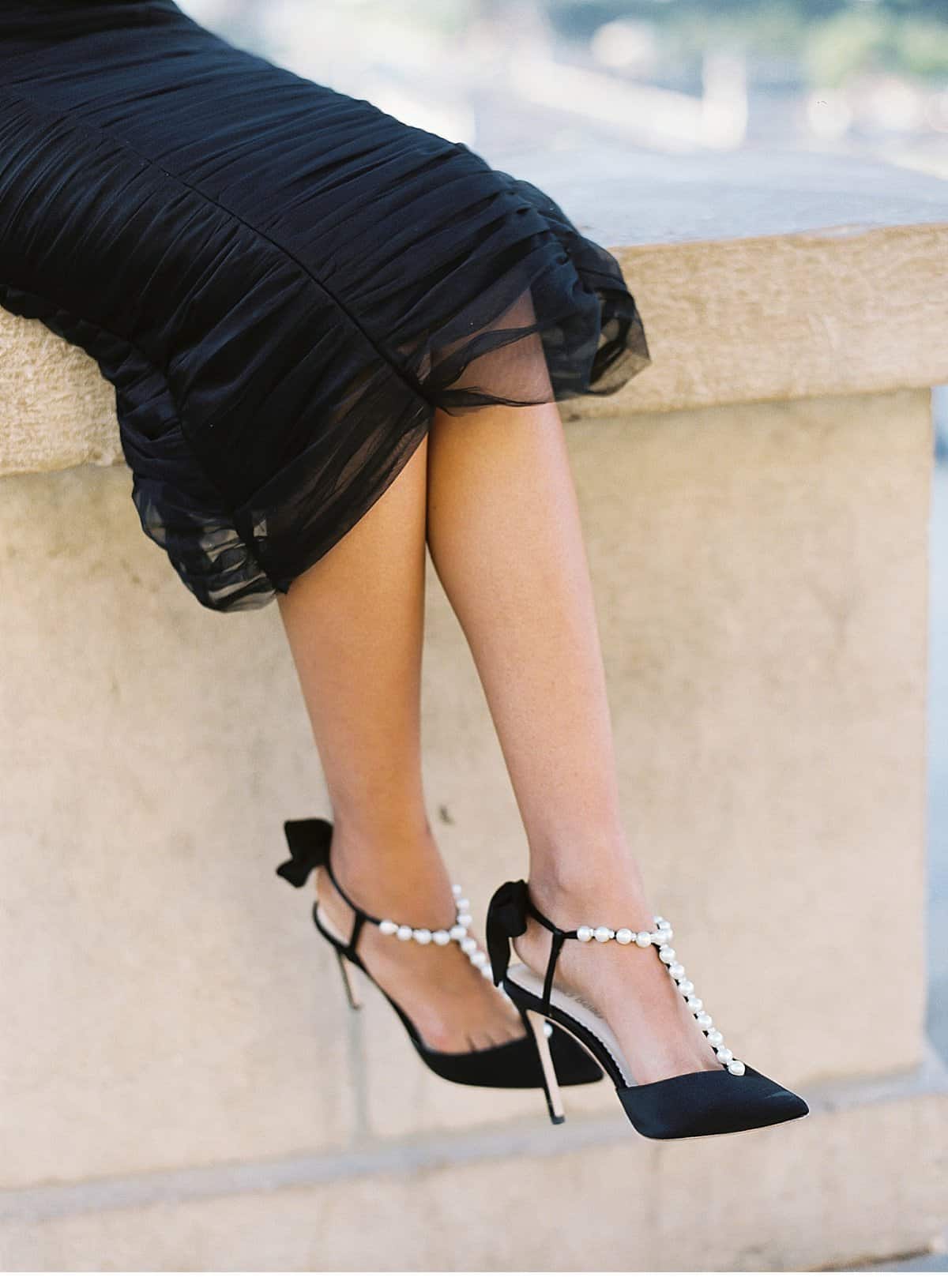 WORKSHOP HOST AND PHOTOGRAPHY: Donny Zavala
CREATIVE DIRECTION  & FLORALS: Janna Brown Design
BRIDAL FASHION STYLIST: Madame Wedding Design
HAIR & MAKE-UP: Harold James Paris
PARIS WEDDING PLANNER & COORDINATOR: Madame Wedding Design
ASSISTANT PLANNER & COORDINATOR: Intens Events
DRESS: Mae Paris 
SHOES: Bella Belle Shoes
ACCESSOIRES: Jeanette Maree
GROOM SUIT: Chris von Martial
VENUE: Chateau de Vilette
FILM LAB: Photovision Prints
SUPPLIES: Film Supply Club
MODELS: Audrey and Roman