English Garden Wedding Inspirations
Bright white, pale gray and lots of lush green welcome us to an English garden wedding.
We enter the venerable mansion The Blaisdell and feel instantly transported back to an England of the last century. The longer we explore it, the more we forget about the here and now.
"An elegant Georgian mansion, set in the heart of Washburn-Fair Oaks Historic District in Minneapolis is a perfect location for an English-themed wedding." photographer Anna Grinets told us. "Gorgeous staircases and vaulted ceilings remind visitors of the simplicity and grace of an English manor."
Simple and subtle are good keywords to which the entire team of the shoot held on without exception to create breathtaking inspirations.
"This "English Garden" bridal inspiration was beautifully put together by fine art floral designer and stylist, Tara Bailie, of A Day In Provence. Drawing the inspiration from her own travels & walks through European gardens, she chose to incorporate lots of greenery and foliage with fragrant blooms like those naturally grown at an English manor."
Did you notice how detailed and perfected each motif was arranged? This too is the signature of Tara Bailie, as Anna Grinets told us: "Tara paid attention to the smallest details while planning the design of the photo shoot. Her creative and elegant work is done with excellency and professionalism at the highest level."
The deep admiration and appreciation for each other seems to be mutual as we listen to Tara praising the work of her colleague Anna: "Fine Art wedding photographer Anna, with Anna GrinetsPhotography, captured the elegant looks in a light and romantic style. Anna´s work stands out and gives photos a beautiful softness in the highest quality."
So many compliments make us curious, don´t they? Then let´s dive into some bridal inspirations with a lot of charm and English flair together…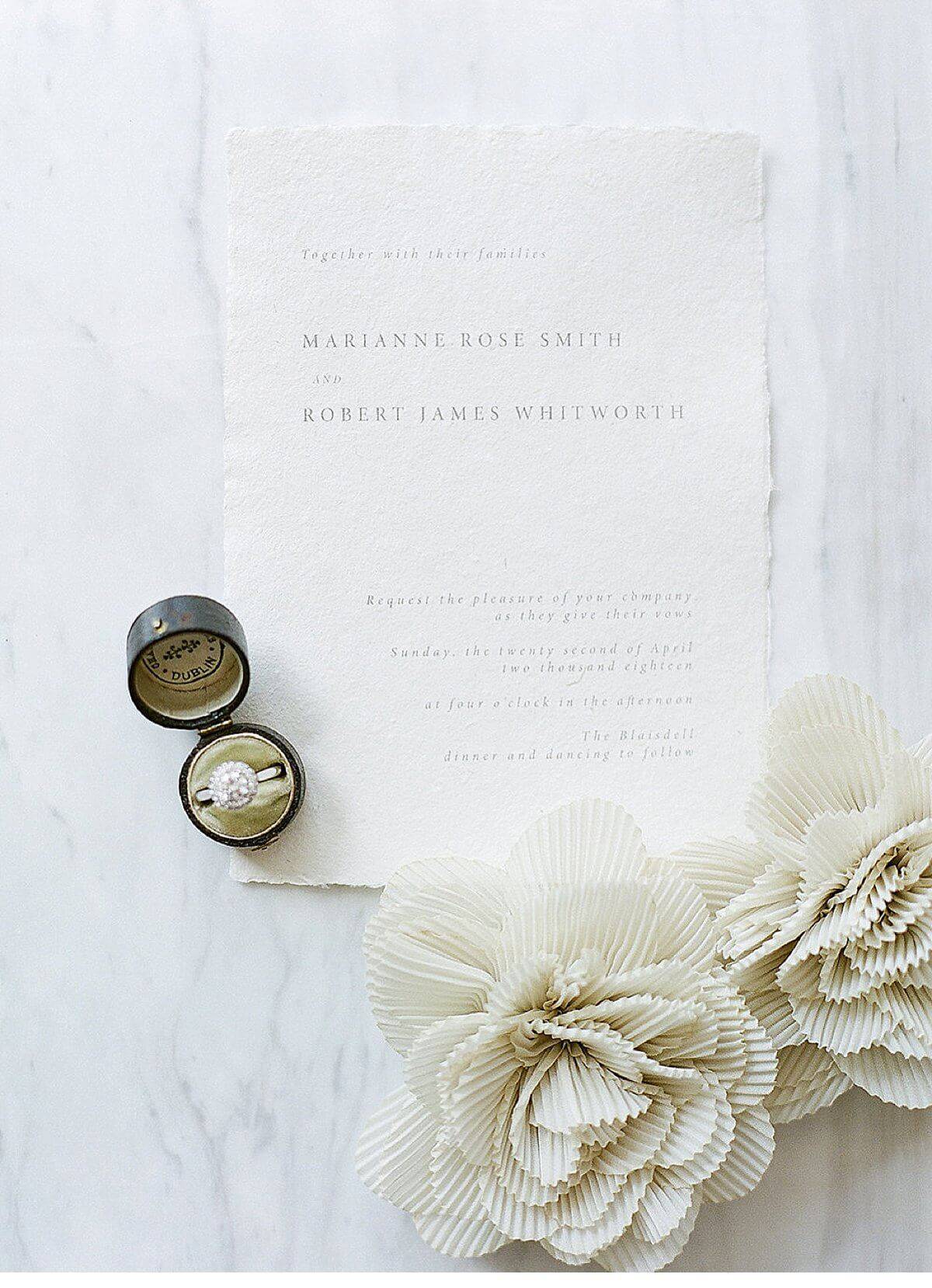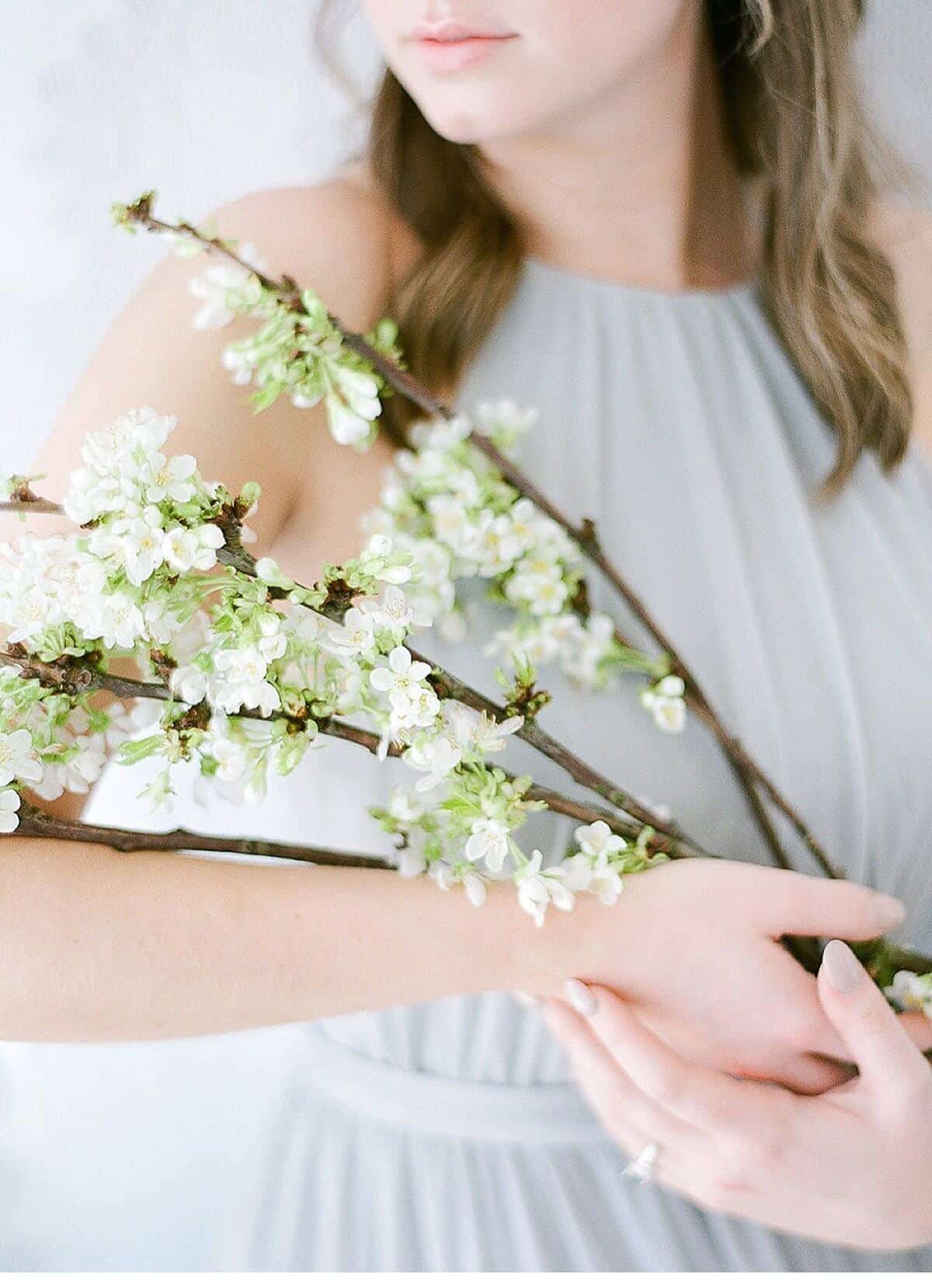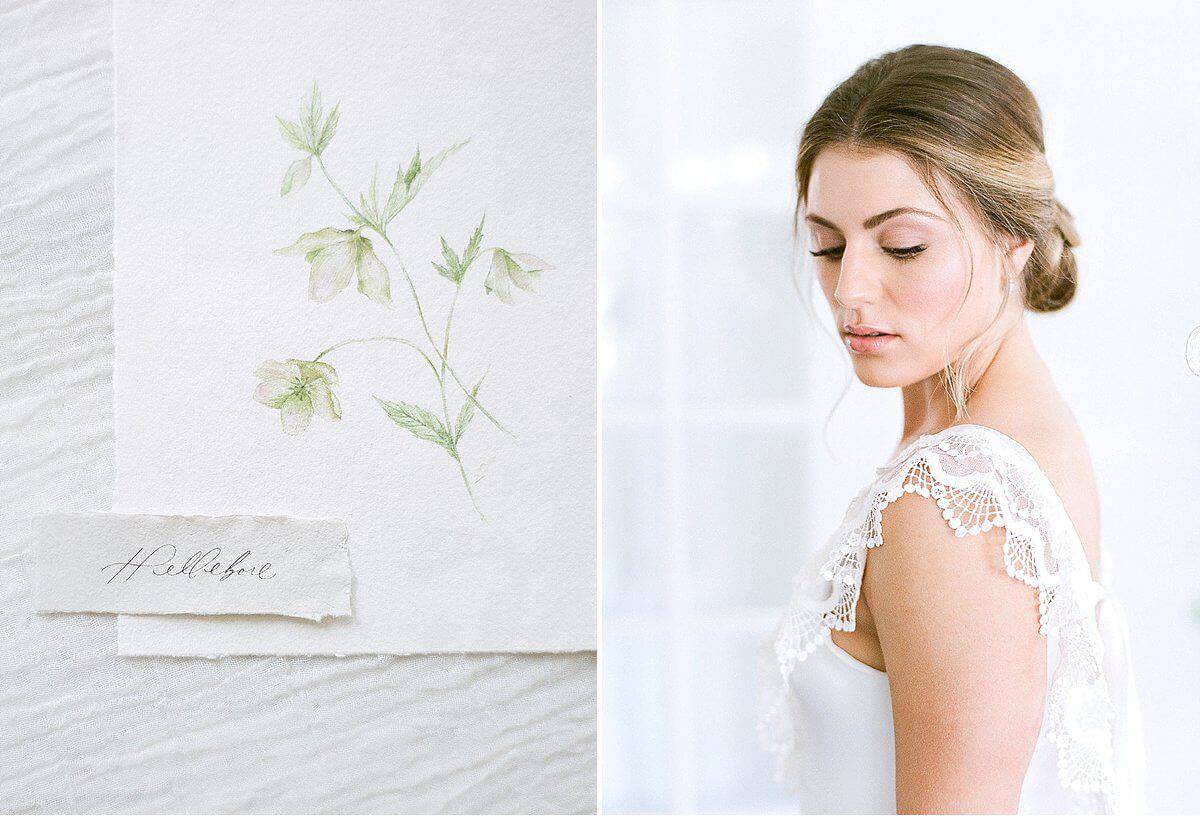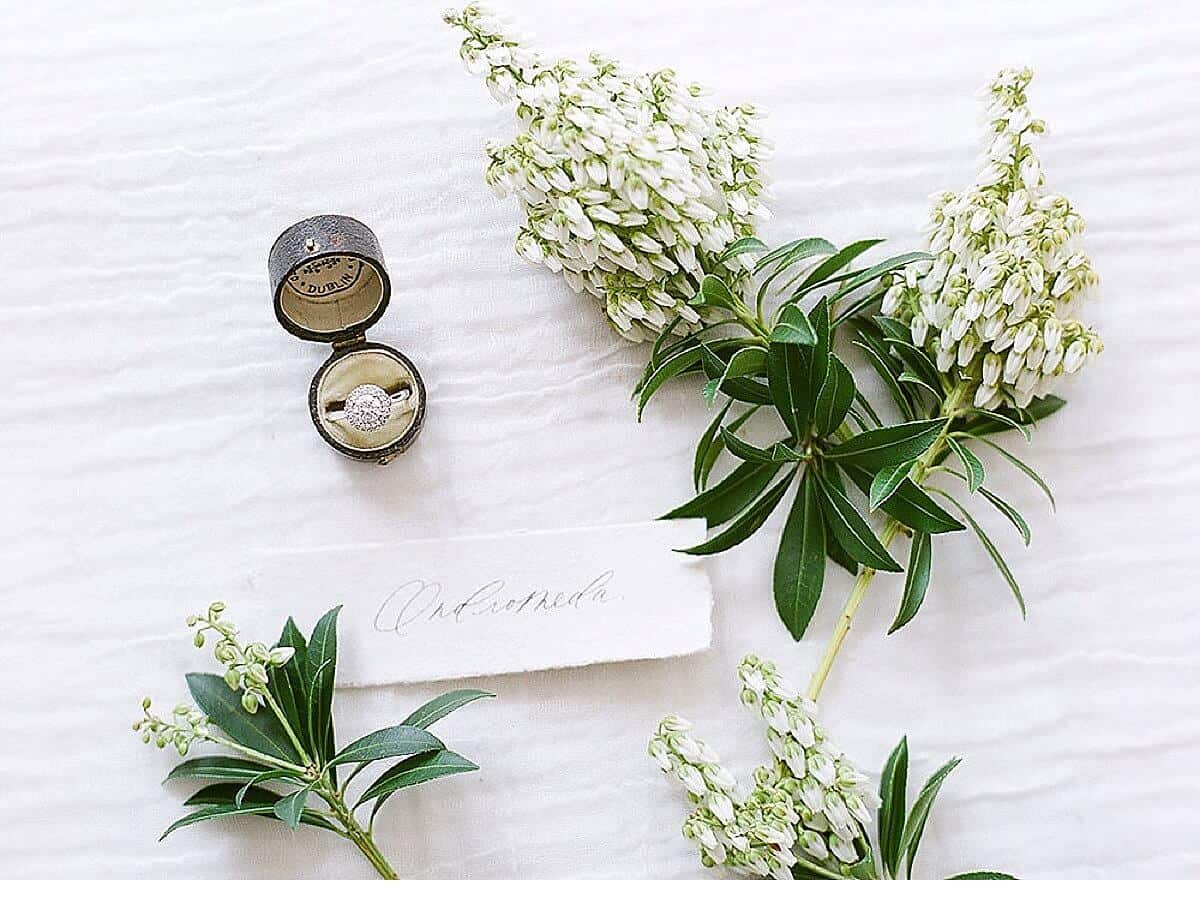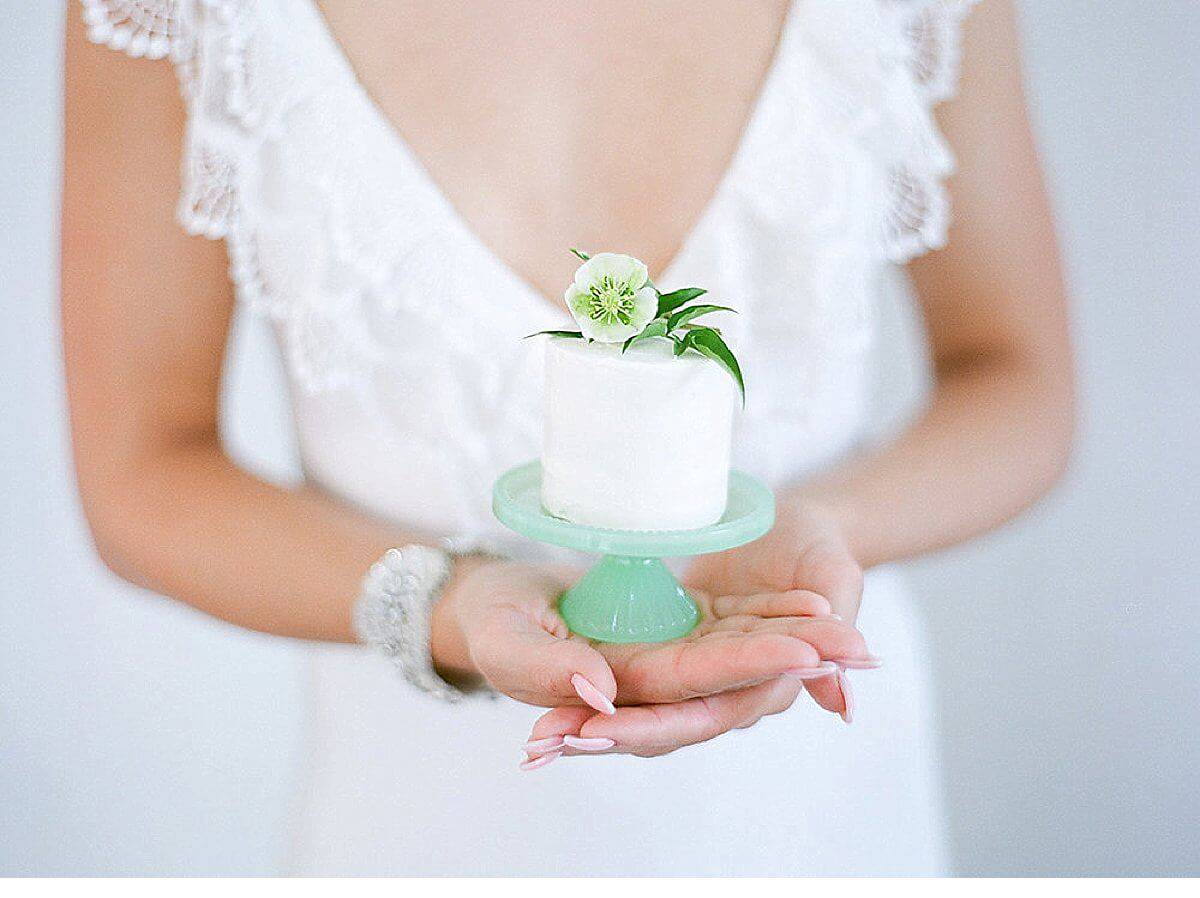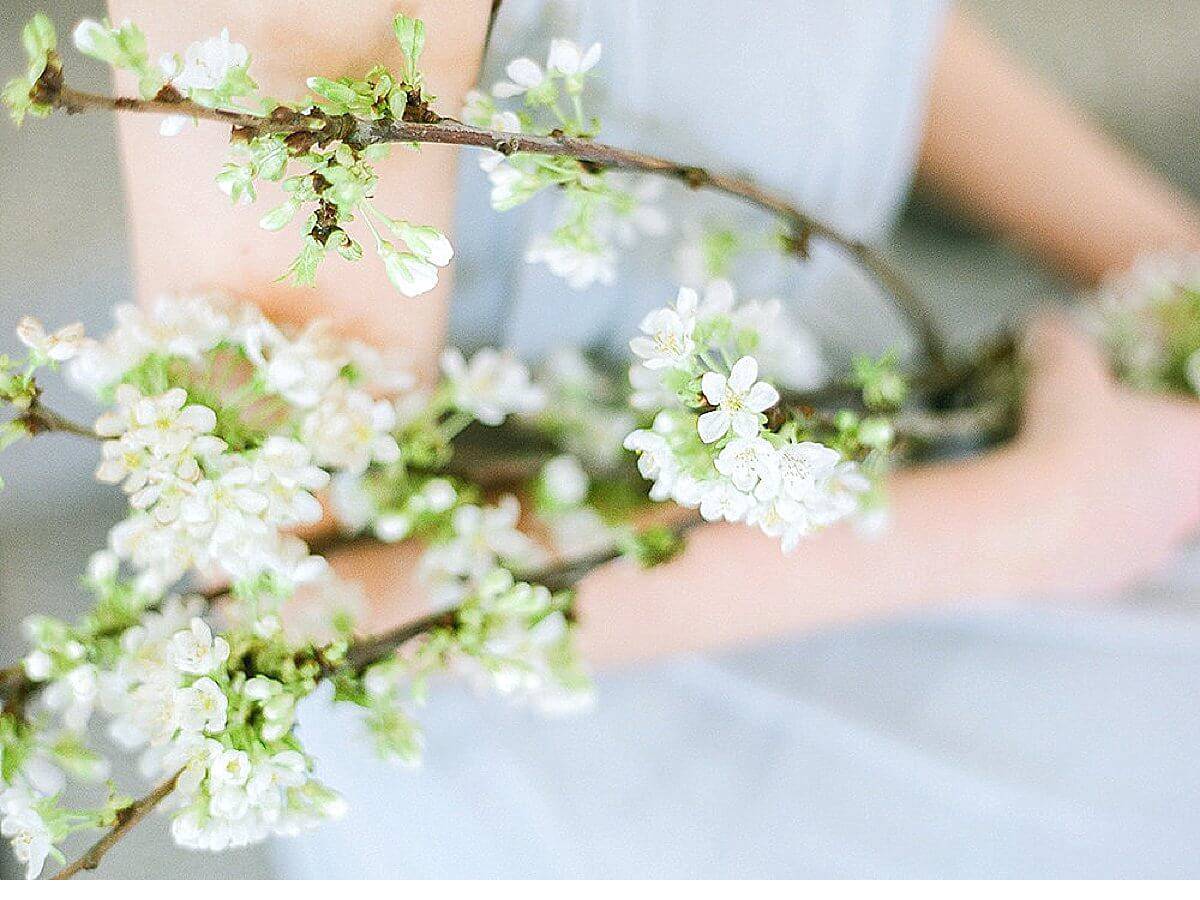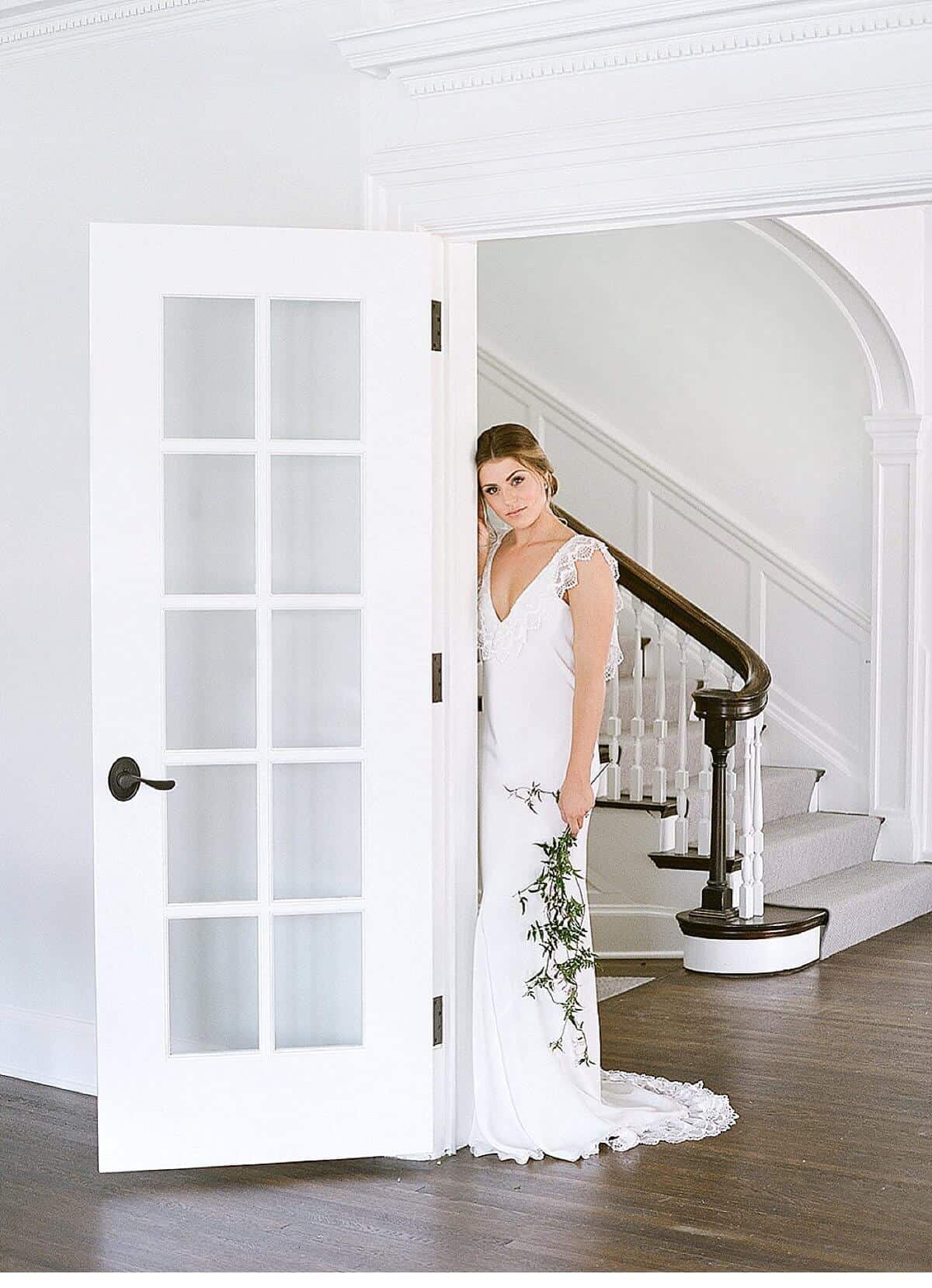 PHOTOGRAPHY: Anna Grinets Photography
CREATIVE DIRECTION, STYLING & FLORALS: A Day In Provence
VENUE: The Blaisdell
PAPER SUITE: Esther Clark Illustration & Calligraphy
MAKE-UP: Heather Trachsel
HAIR: Kathleen Parker
DESSERTS: Farina Baking Co
BRIDAL DRESS DESIGNER: A LA Robe, style Claudette
BRIDAL DRESS & VEIL BOUTIQUE: The White Room
BRIDESMAID DRESS DESIGNER: Allure Bridals
BRIDESMAID DRESS BOUTIQUE: The Social Room
BRIDE'S RING & EARRINGS DESIGNER: Gabriel & Co 
BRIDE'S RING & EARRINGS: Gold'n Treasures Fine Jewelry
BRIDES'S BRACELET DESIGNER: a.b. Ellie
BRIDE'S BRACELET BOUTIQUE: Posh Bridal Couture
FILM LAB: Richard Photo Lab
MODELS: Dakota Vandeberg & Jessica Guinn