Erich McVey – Elements inspired wedding ideas ~ WIND
Erich McVey is an amazing artist and absolute professional when it comes to film photography. At regular intervals he organizes unique workshops which are much sought-after by photographers from all over the world. With a good cause as the pictures shot by Shannon Von Eschen of Shannon Von Eschen Photography proof us.
Shannon experienced how eventdesigner Ginny Au and Erich McVey allowed their visions and phantasies full bent to create unforgettable inspirations with the theme "The Four Elements" among the impressive Smith Rock State Park in Oregon.
Here she shows us her incomparable shots of the element "wind" and the calligrapher Jenna von Mon Voir reveals some details: "As a root element, wind has its subtle beauty while at the same time being powerful, striking and forceful. Thin, natural and cold. All of these words and descriptions came up when creating each piece for this shoot. To say I loved the color palette would be an understatement. Cool, natural tones and colors are so inspiring, and against the harsh and bold backdrop of the desert. I am so grateful and proud I was able to be a small part in this workshop."
Within the fascinating Smith Rock State Park Ginny Au and Erich McVey found a truely breathtaking natural scenery of massive canyons and tender blades of grass for extraordinary spectacular analog pictures. Filigree blossoms and floating materials gave up to the soft breeze and underlined the workshop´s theme so naturally.
Once more the team of this workshop succeeded in making the impossible possible. By concentrating on the essence and focusing on this wonderful nature they proofed that sometimes less is more.
Now lay back and enjoy these intoxicating pictures shot by Shannon Von Eschen Photography and get blown away into this lovely world of analog photography.
Translation: Marina Jenewein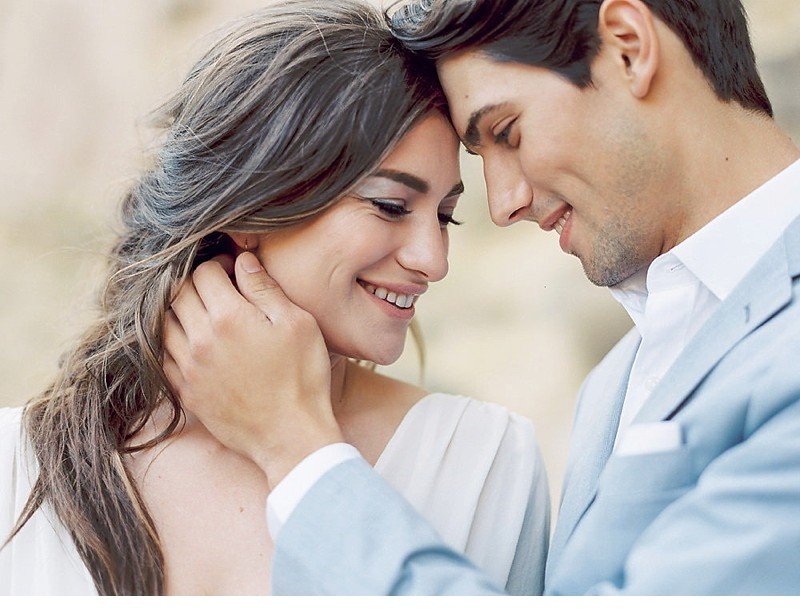 PHOTOGRAPHY: Shannon Von Eschen Photography
ALL IMAGES PHOTOGRAPHED AT: Erich McVey Workshop in Bend, Oregon
CREATIVE DIRECTION & STYLING: Ginny Au assisted by Ashley Nicole
FLOWERS: Ashley Beyer assisted by Brenna Williams
GOWN: "Scarlet Gown" by Rubicon
VEIL: Monvieve from Ivory & White Boutique
HAIR & MAKE-UP: Amy Clarke for The Halcyon Agency assisted by Beth Level
JEWELRY: J Crew
GROOMS ATTIRE: J Crew
PAPER GOODS: Mon Voir
RIBBON: Froufrou Ribbon
LOCATION: Smith Rock State Park
SPONSOR: Red Leaf Boutique and Neve Albums
PHOTO LAB: PhotoVision
FILM SPONSOR: Fuji Film
MODELS: Sydney Babcock of Muse Models and Garrett Righele of Option Models