Erich McVey Workshop "The Four Elements" – Water
This inspiration workshop by Erich McVey – the master of film-photography – went to the next round. His workshop with the theme "Wind" was recently followed by the essence "Water". Photographer Connie Whitlock Photography shot exceptional pictures.
From Connie: "Water symbolizes trust, compassion, and devotion. The location took place in the beautiful Smith Rock State Park with towering basalt walls and a meandering river winding through the canyon. It's many elements perfectly reflected the theme for the shoot and provided a perfect backdrop for our session."
Designer and wedding planner Ginny Au chose the style of bohemian chic – didn´t everything look gorgeous? The wildly yet tender arranged bridal bouquet with flowers in pastel colors like apricot seems like the perfect symbol of this successful play: deep canyons, dark rocks – some oft hem smooth, some craggy – and the silent whisper of the river.
The ethereous appearing bride sat just like a mermaid on this dark rock, easily becomes one with the surrounding nature but was silhouetted against it contrsty at the same time.
Now dive with us into this fascinating shooting and the wonderful pictures shot by Connie Whitlock Photography and get yourself some ideas…
Translation: Marina Jenewein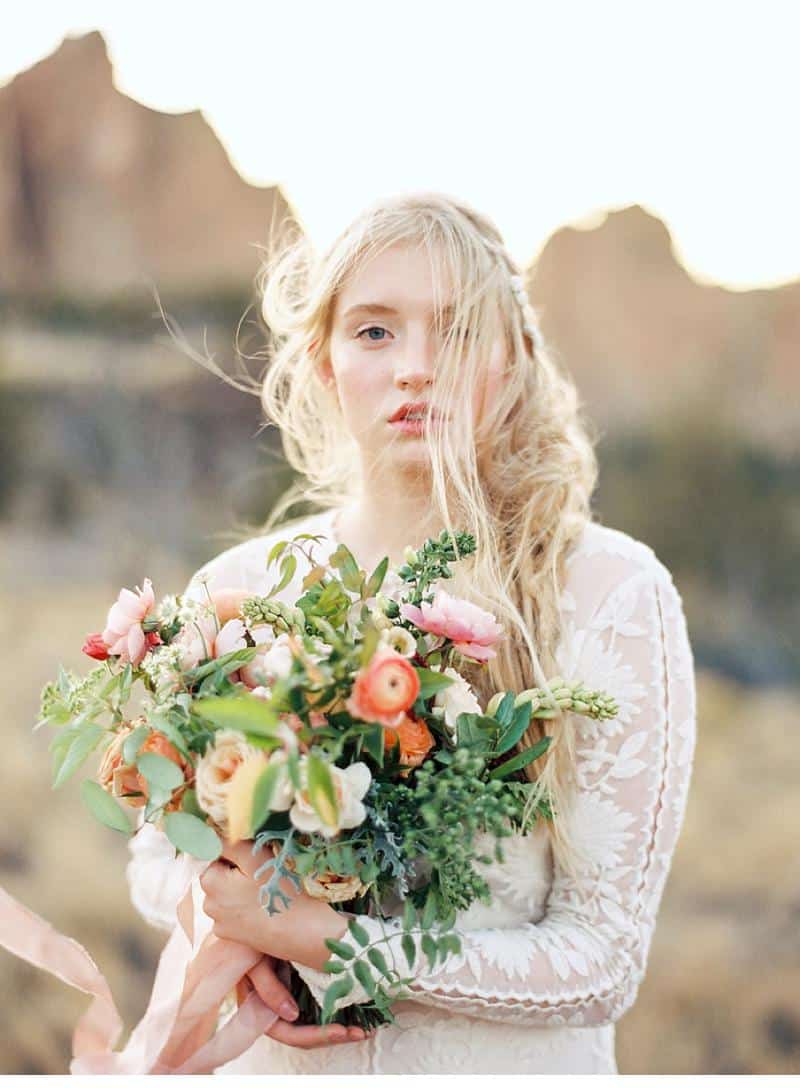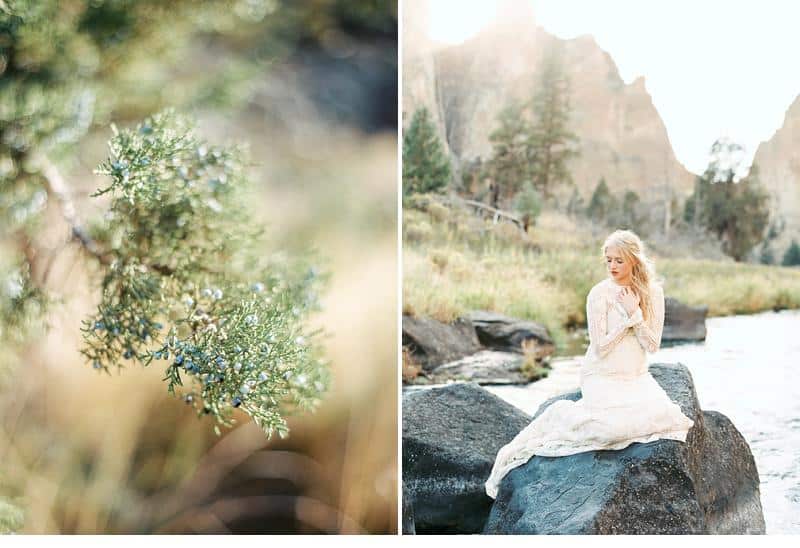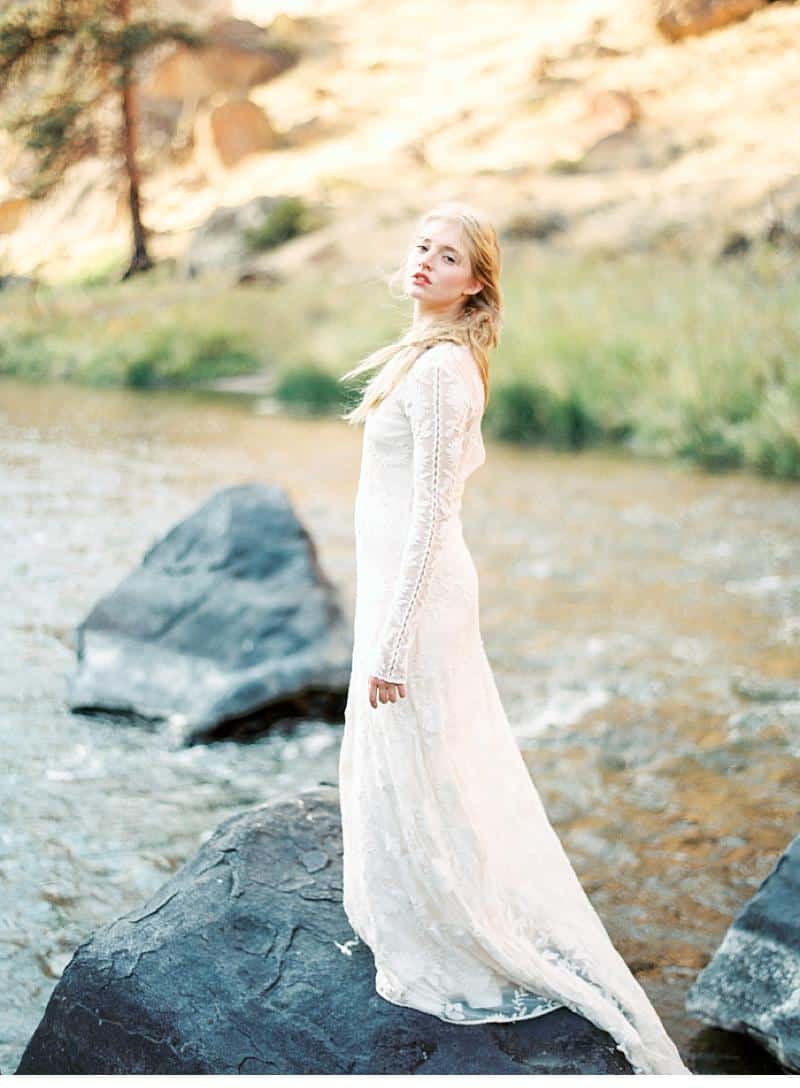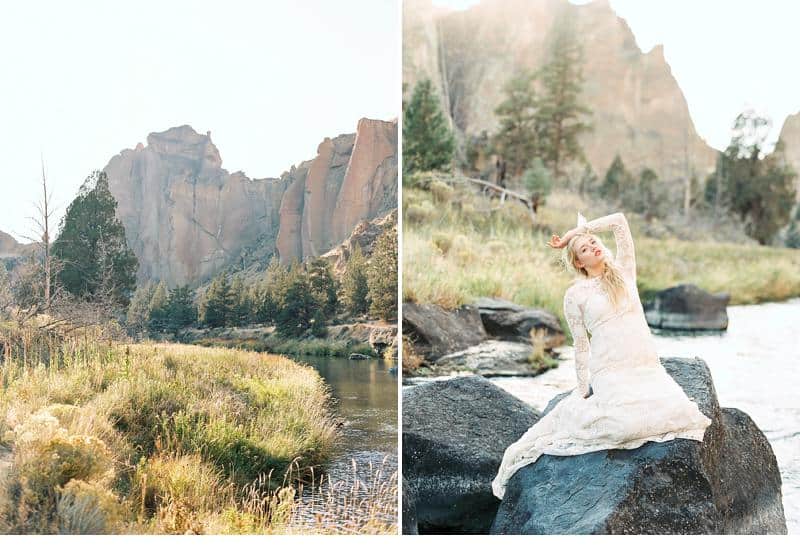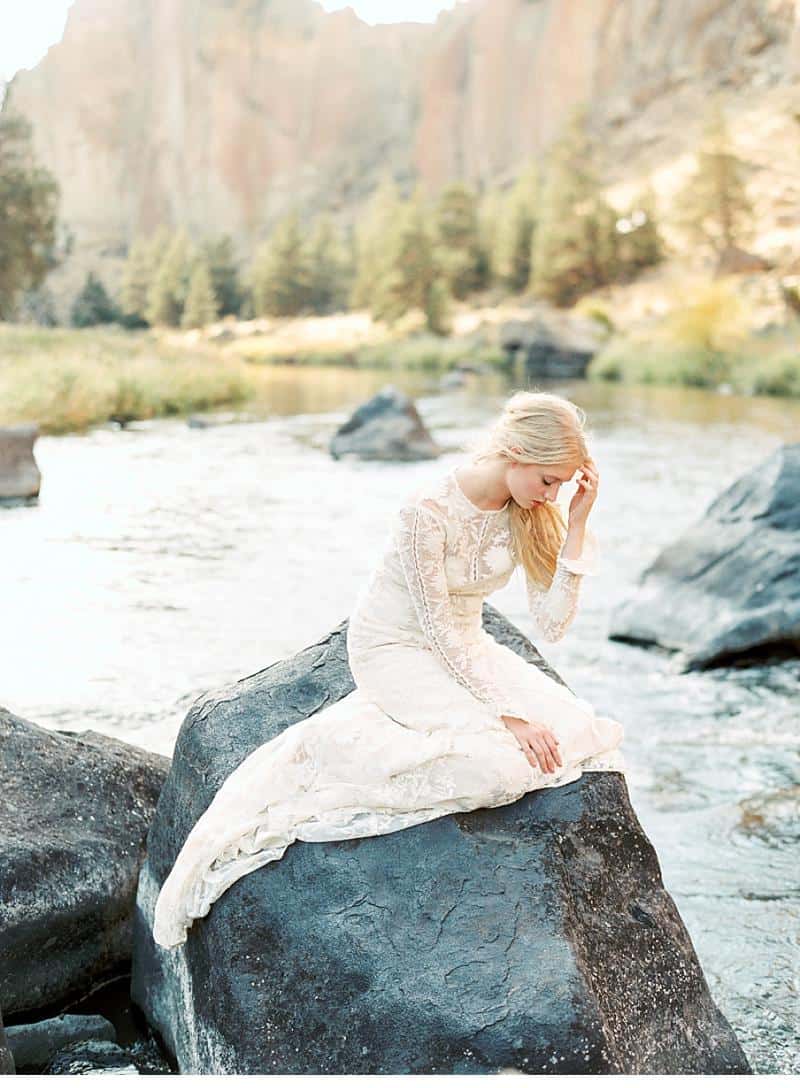 PHOTOGRAPHY: Connie Whitlock Photography
ALL IMAGES PHOTOGRAPHED AT: Erich McVey Workshop in Bend, Oregon
CREATIVE DIRECTION & STYLING: Ginny Au assisted by Ashley Nicole
FLOWERS: Ashley Beyer assisted by Brenna Williams
GOWN: "Chloe Gown by Rue de Seine from The Dress Theory
HAIR & MAKE-UP: Amy Clarke for The Halcyon Agency assisted by Beth Level
JEWELRY: Shop Bop
RIBBON: Froufrou Ribbon
LOCATION: Smith Rock State Park
SPONSOR: Red Leaf Boutique and Neve Albums
PHOTO LAB: PhotoVision
FILM SPONSOR: Fuji Film
MODELS: Jordyn Grae of Muse Models