Ethereal Elegance at 

La Badia di Orvieto

Today we take you to a world of effortless, classic-romantic elegance with a touch of Renaissance in a medieval abbey that exudes peace and tranquility. Every art loving couple needs to see this ethereal Renaissance inspired Italian wedding editorial at La Badia di Orvieto.

Inspired by the location itself, this painterly editorial designed by Janna Brown Design channeled the earthly uniqueness of this volcanic region and the ethereal elegance of a Reem Acra dress.

A medieval Benedictine Abbey built in 1100, and carefully restored to be transformed into a luxury hotel, is the most peaceful location you can imagine for a wedding infused with history, art and dramatic Italian landscapes.

The Abbey (la Badia) has a unique view over the city of Orvieto. This city is one the least known gems of the Umbria region, nestled between Florence, the Tuscan Val D'Orcia and Rome, a unique village visible for miles in every direction, seeming to sprout from a wall of volcanic rock.

The bridal portraits were taken in the ancient Sacristy, whose frescoes date back to the 13th and 14th centuries, between the end of the Middle Ages and the blossoming of the Italian Renaissance. The colours of the walls complimented the intricate lace design and the stylish shape of the dress, both classically romantic and bold because of its transparencies.

The groom, in a tailored and chic suit, was photographed inside a little church of Romanesque origin,  with precious mosaic on the floor, made of red porphyry and dark-green serpentine, still perfectly preserved trough the centuries.

The ceremony was organized in the courtyard, while the reception area was set at the dramatic Gothic stone archway that overlooks the Orvieto plateau. The round tables filled the space, creating a white sea of flowers within the earthly tones of the ancient walls all around, for a magical al fresco dinner with one of the best views in Italy.

Photographer Camilla M. Photography has captured the versatile and refined details and unique moments in an expressive imagery.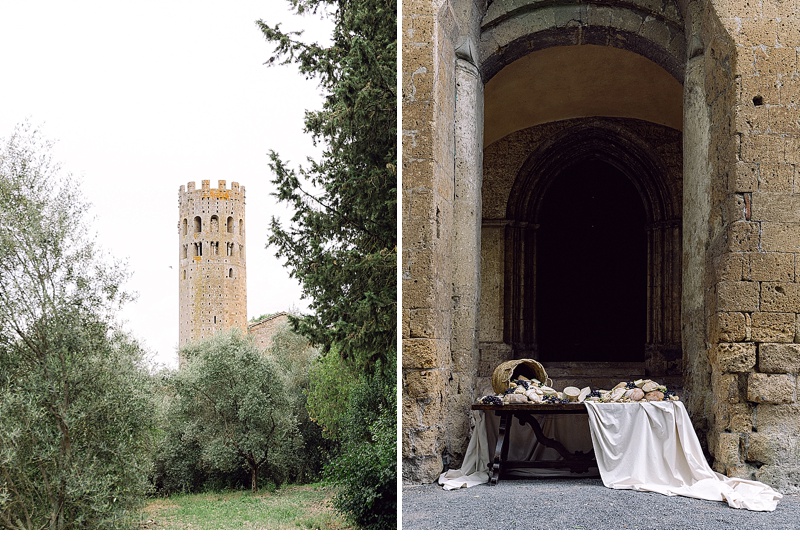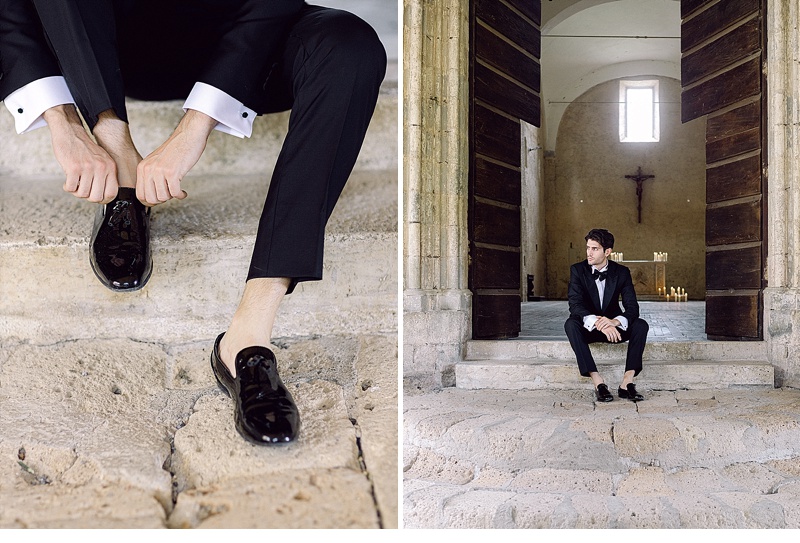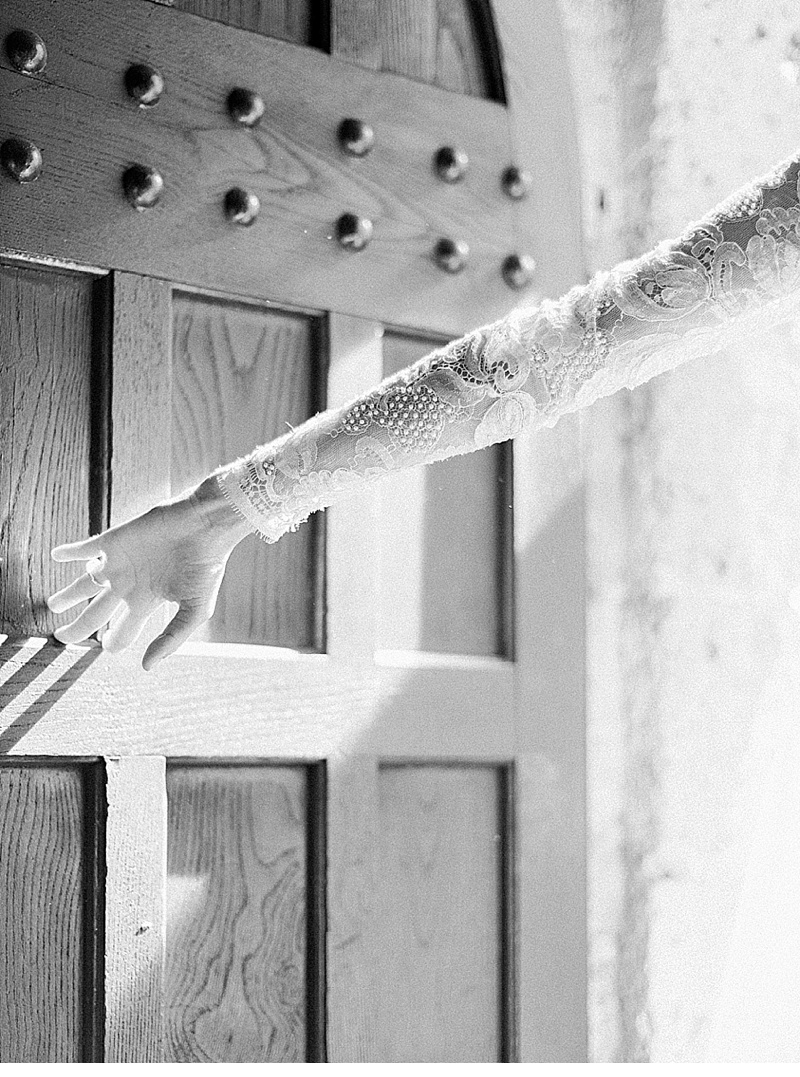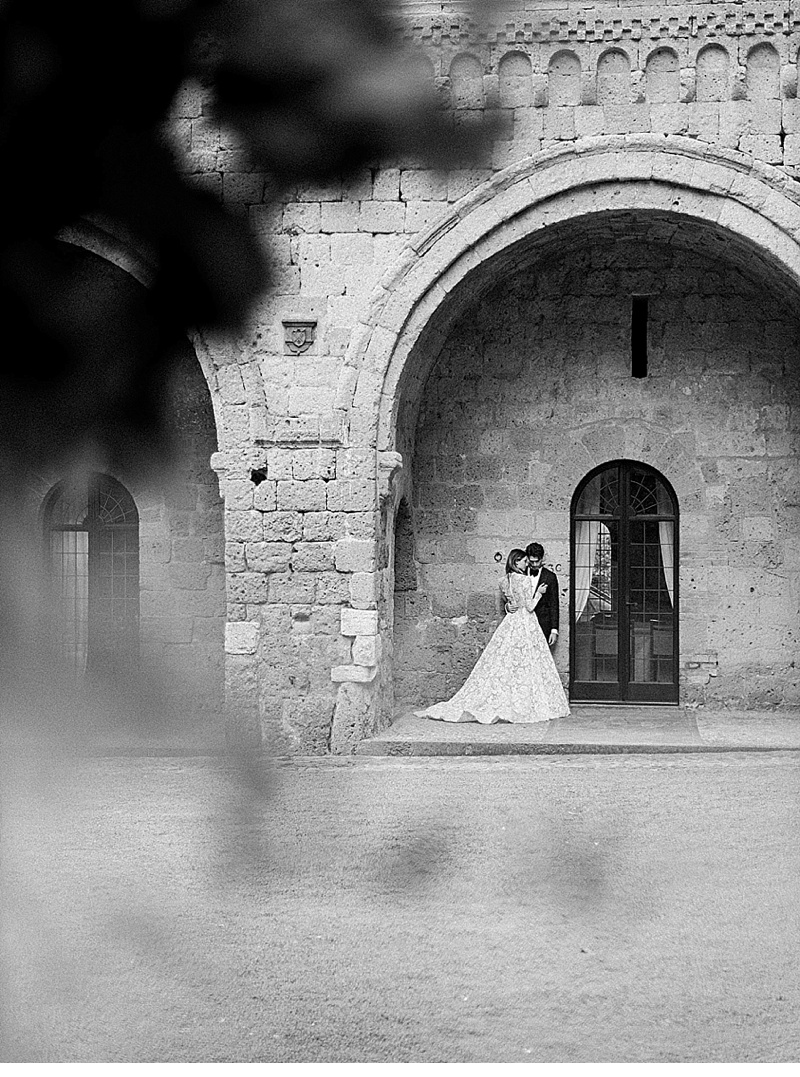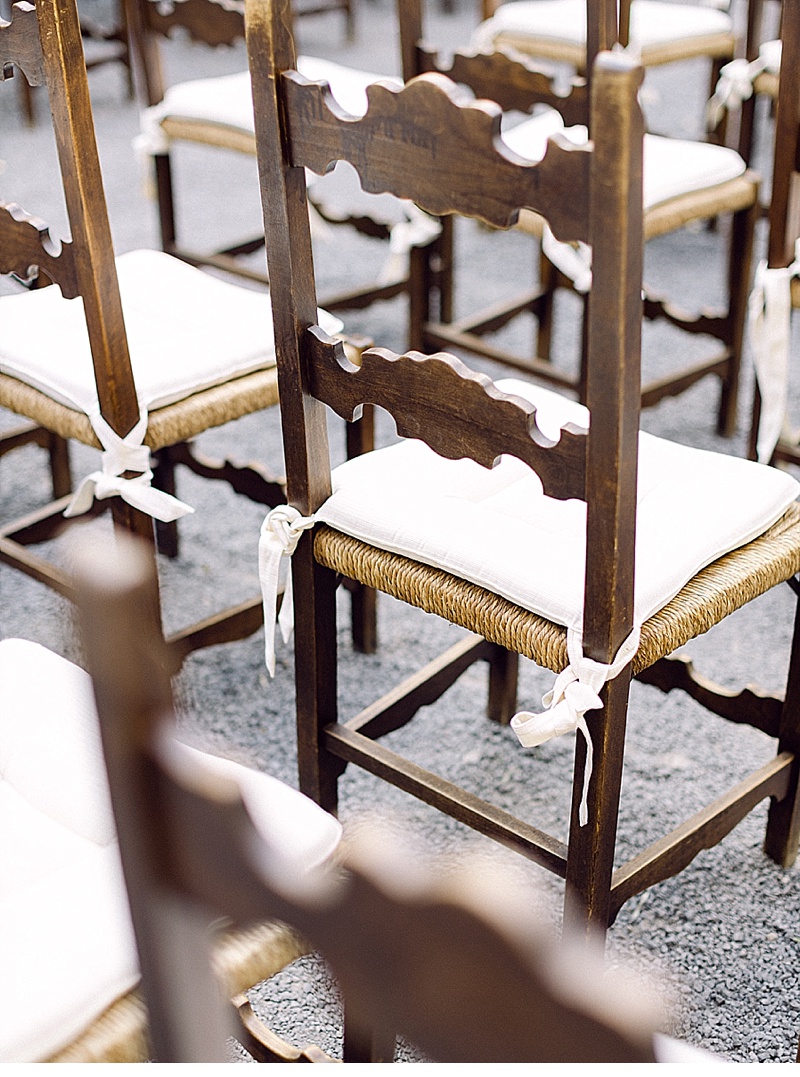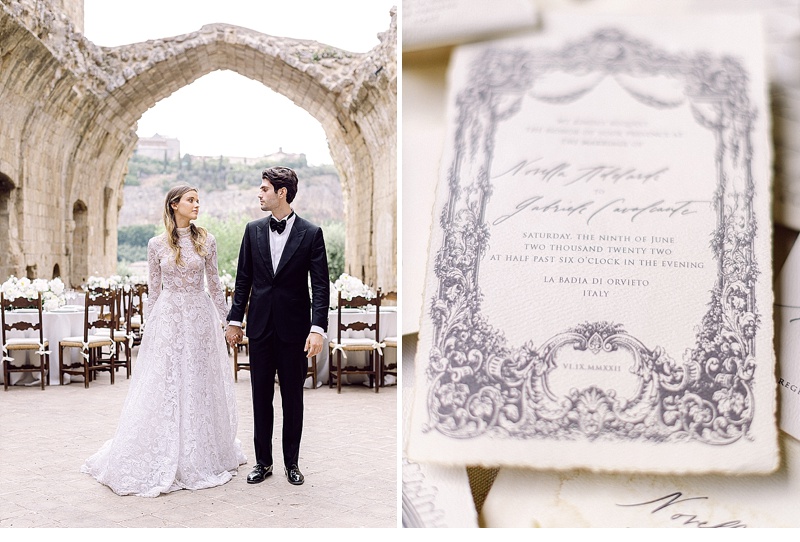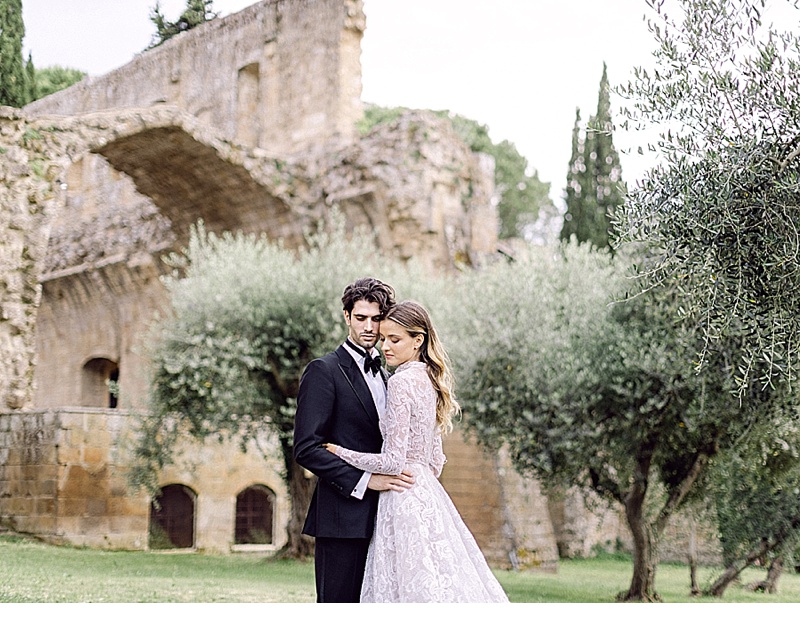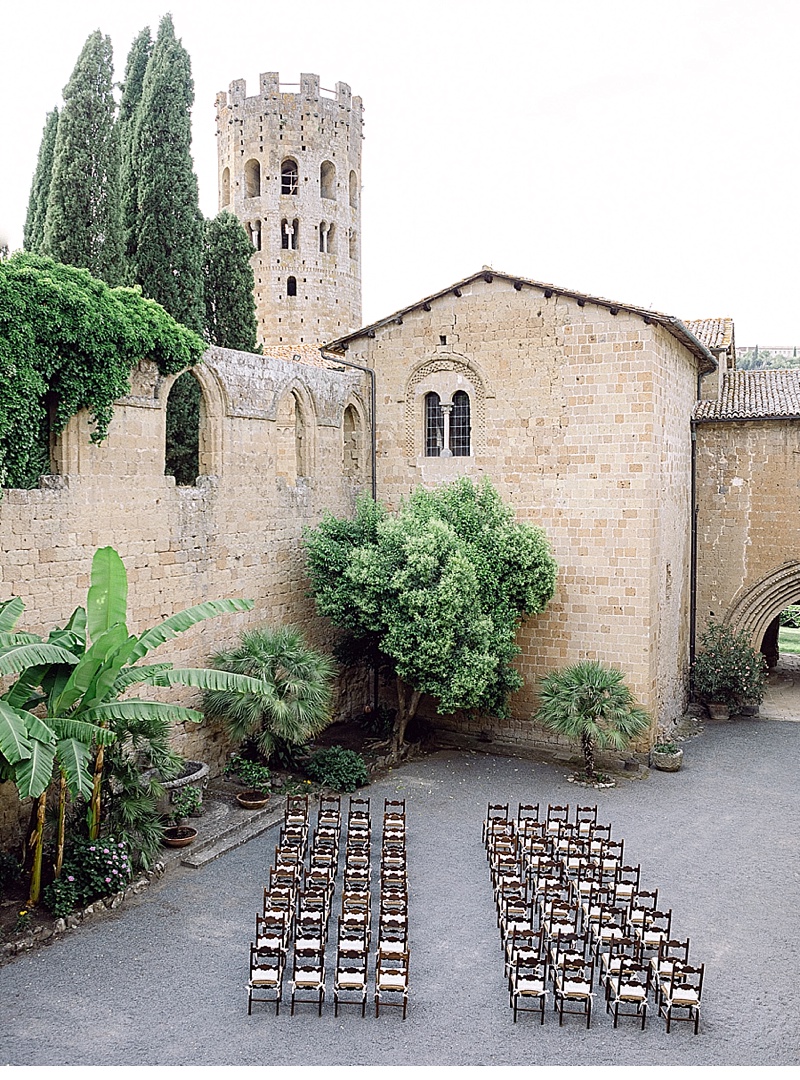 Photographer: Camilla M. Photography
Design, styling + florals: Janna Brown Design
Bridal boutique: Alexia's Bridal
Gown: Reem Acra Wedding
Coordination: Chechic Weddings
Hair: Oliver Giacone
Makeup: Milvi Colmenares
Paper artist: Prairie and Sage