Ethereal Lake Elopement
Our gaze glides over the motionless Lake Okanagan, surrounded by a picturesque landscape and rolling hills that lovingly nestle in the distance.
Hand in hand and lost in amorous gazes, the pretty couple explores the expansive grounds in search of suitable spots for undisturbed togetherness. Wild grasses and delicate blossoms offer a contrasting, yet fascinating landscape.
Event stylist Everly Fleur staged these feather-light inspirations with great sensitivity. We marvel at lovingly crafted details like Faven Lettering's handwritten calligraphy, upholstered seating, romantic silk runners and dainty accents in enchanting pastel hues. The stunning florals by A New Leaf Floral perfect the harmony of the concept.
The stunning pictures by Samin Abarqoi inspire with their sophistication and fine art style, drawing us completely under their spell.
From Samin Photography: Due to the pandemic, we couldn't be in Italy as planned so we got as close as the beautiful Okanagan let us! From the vineyards and olive groves to the stunning golden light, rolling hills, and grass fields, the Okanagan gave us the perfect setting to unfold this romantic elopement styled shoot.
Mauve, yellow, and blackberry tones throughout the floral arrangements and details paired perfectly with the golden hues of the wild field at Sanctuary Gardens. Everything about that day was magic! We've been so lucky to have a clear sky after continuous days of having smoky skies from the U.S. wildfires.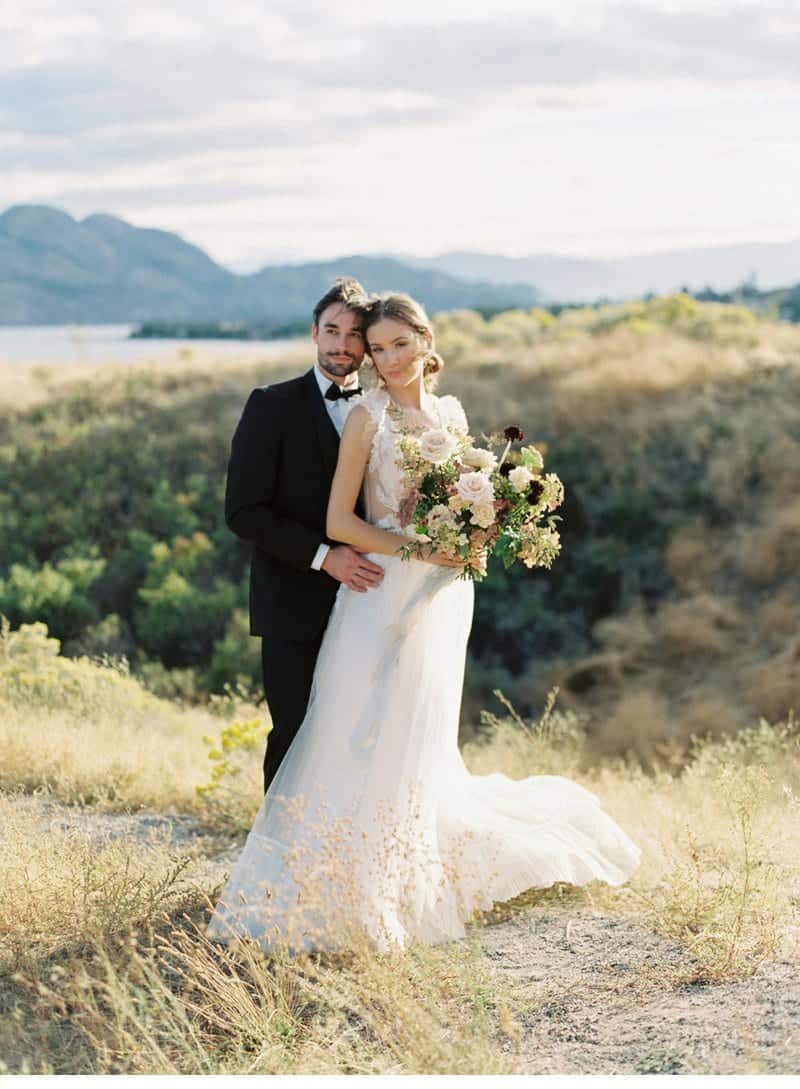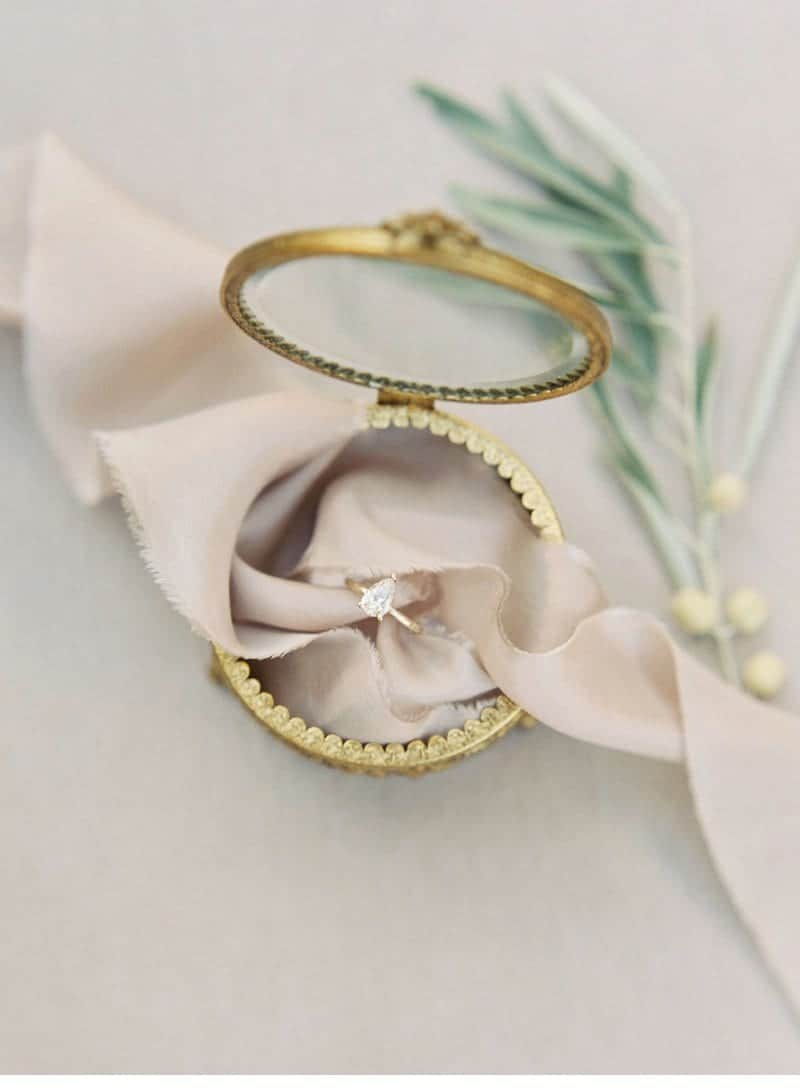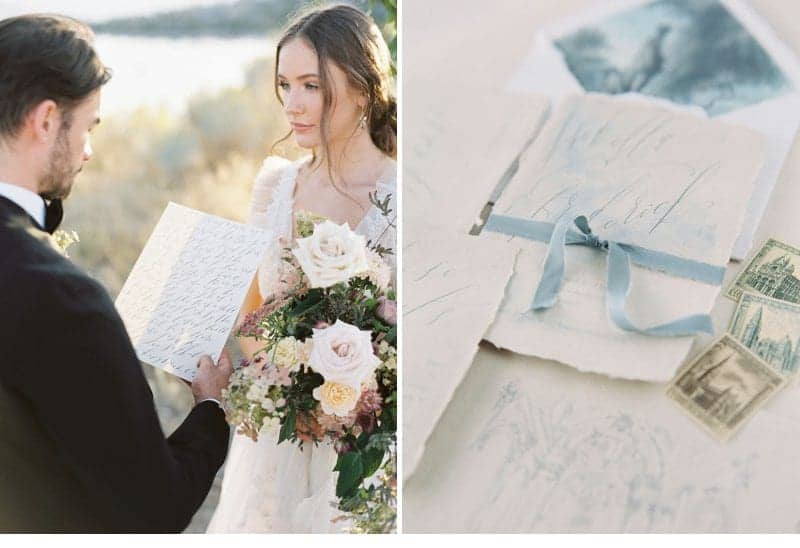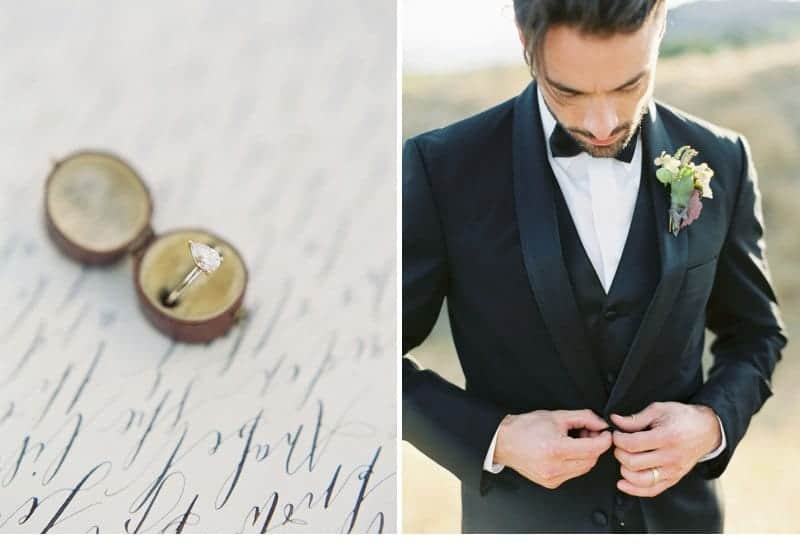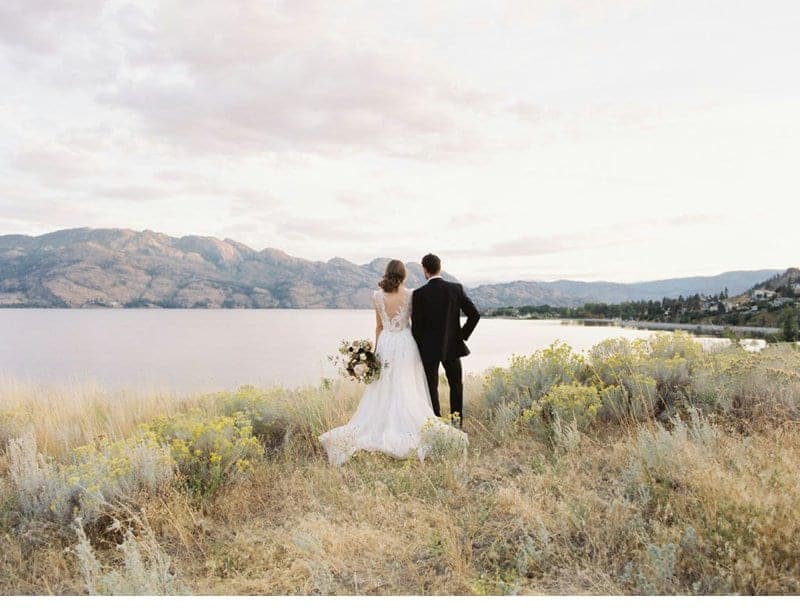 Photography: Samin Photography
Florals: A New Leaf Floral
Table Decor & Design: Everly Fleur
Stationery: Faven Lettering
Wedding Dress: Clara Couture Bridal
Groom Attire: Black and Lee
Shoes: Bella Belle Shoes
Rings: Cavalier
Earrings: Joanna Bisley Designs
Makeup & Hair: Jenny Mckinney
Rentals: All Occasions Party & Event Rentals
Venue: Sanctuary Gardens
Video: Nory Films
Film Lab: Photovision Prints
Models: Deja Vu Model Management