Exotic Cherry Blossom Bridal Inspirations
A quick look at exotic bridal inspirations in soft blush is enough to get addicted for more. For more of the sweet scent, more of the charming flowers, more of that Asian-looking beauty.
Inspired by a quote from Chef Homaro Cantu, the Atelier Jarabina florist gave free rein to her creativity and created a magical story about filigree cherry blossoms. His words are thought-provoking, even for us. "The significance of the cherry blossom tree in Japanese culture goes back hundreds of years. In their country, the cherry blossom represents the fragility and the beauty of life. It's a reminder that life is almost overwhelmingly beautiful but that it is also tragically short."
As true as it may be, Atelier Jarabina and Janca Korcek decided to stage the beautiful and glorious sides of life, choosing widely-opened cherry blossoms as the leading actor in her story.
The combination of graceful gray, elegant white and a handful of black accents gave a heavenly color palette that ran like a pink thread through bridal styling and table setting.
A harmonious concept that lives from restraint and timeless elegance and was captured on brilliant images by photographer Janca Korcek.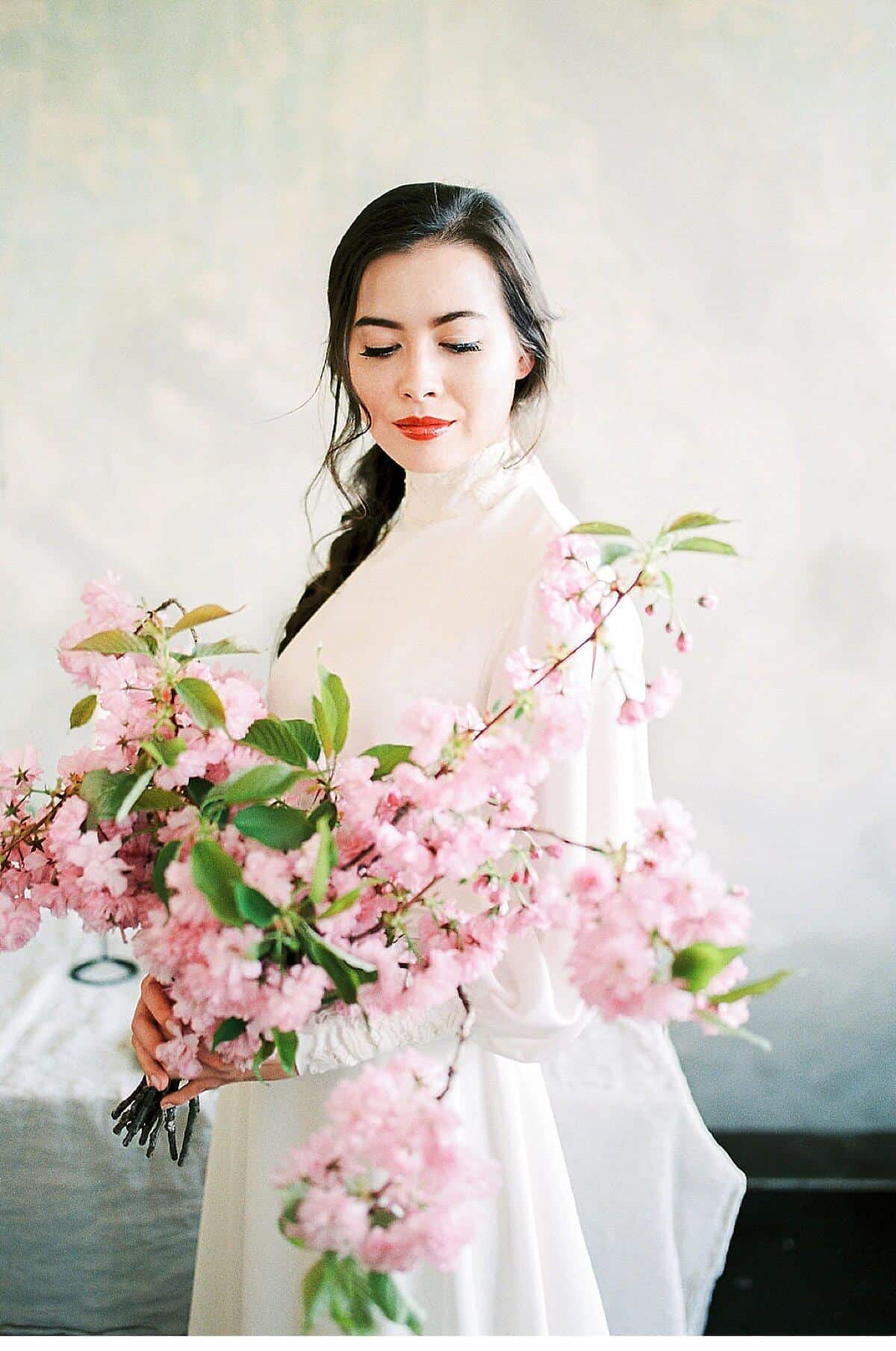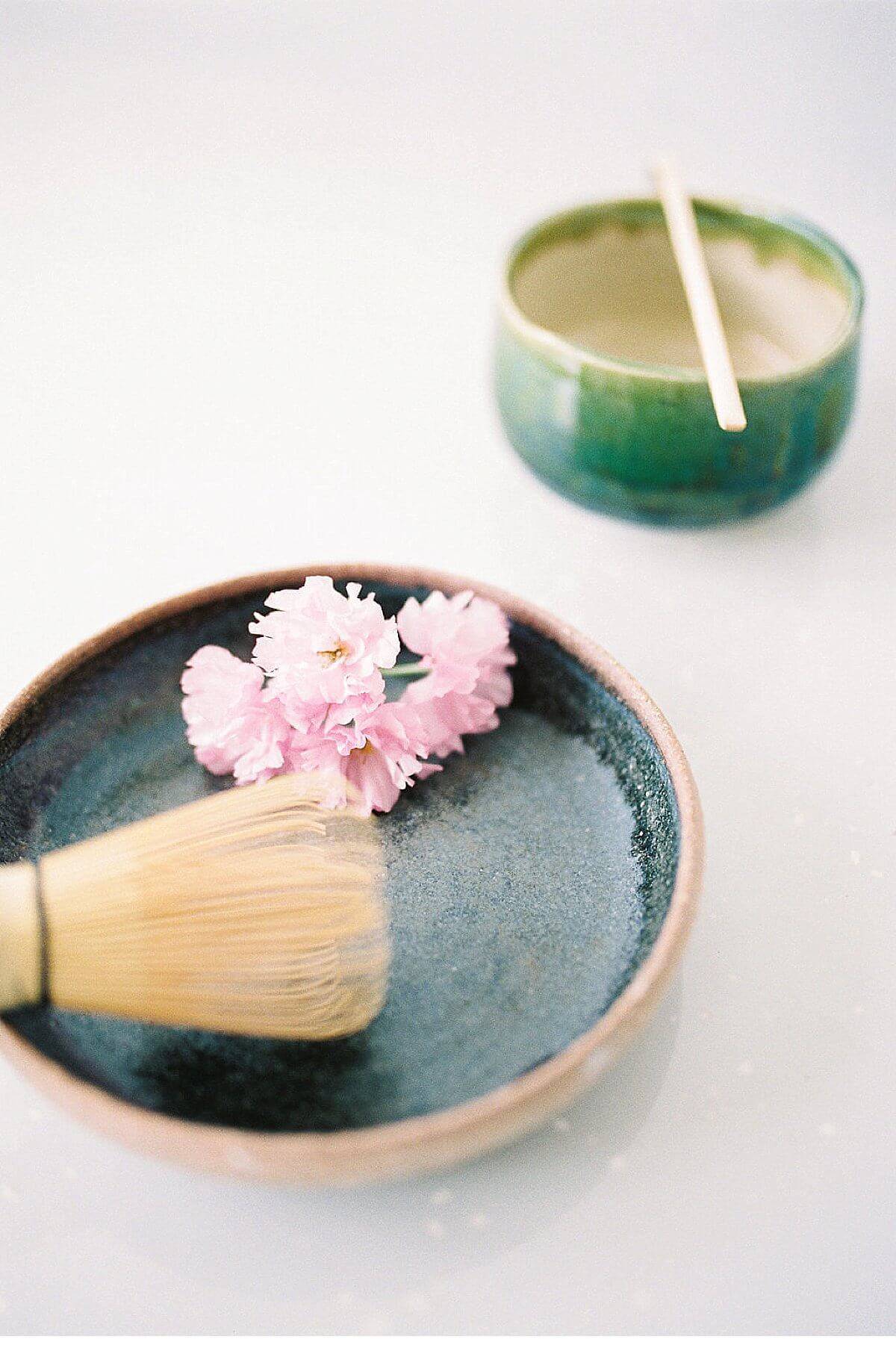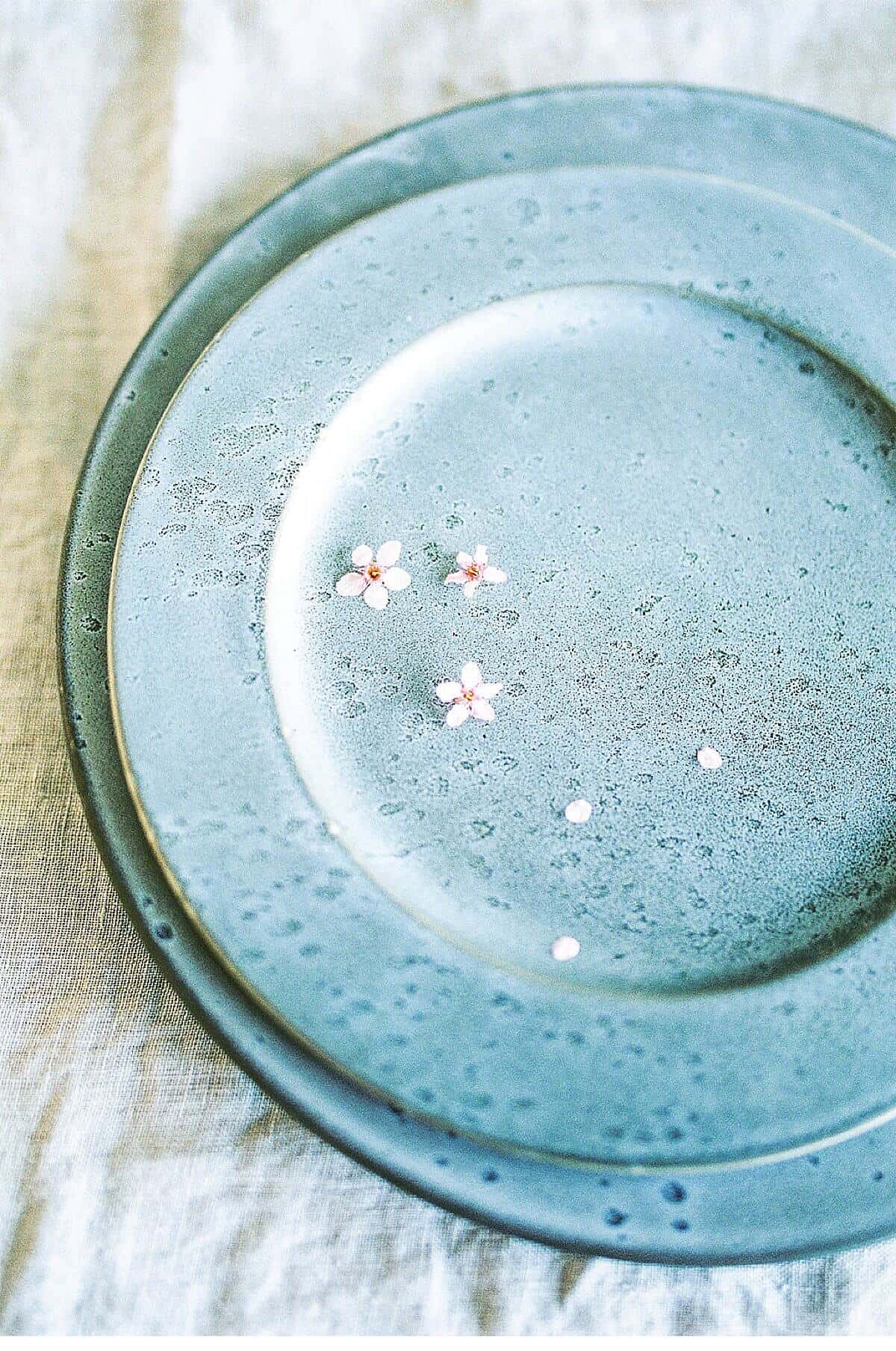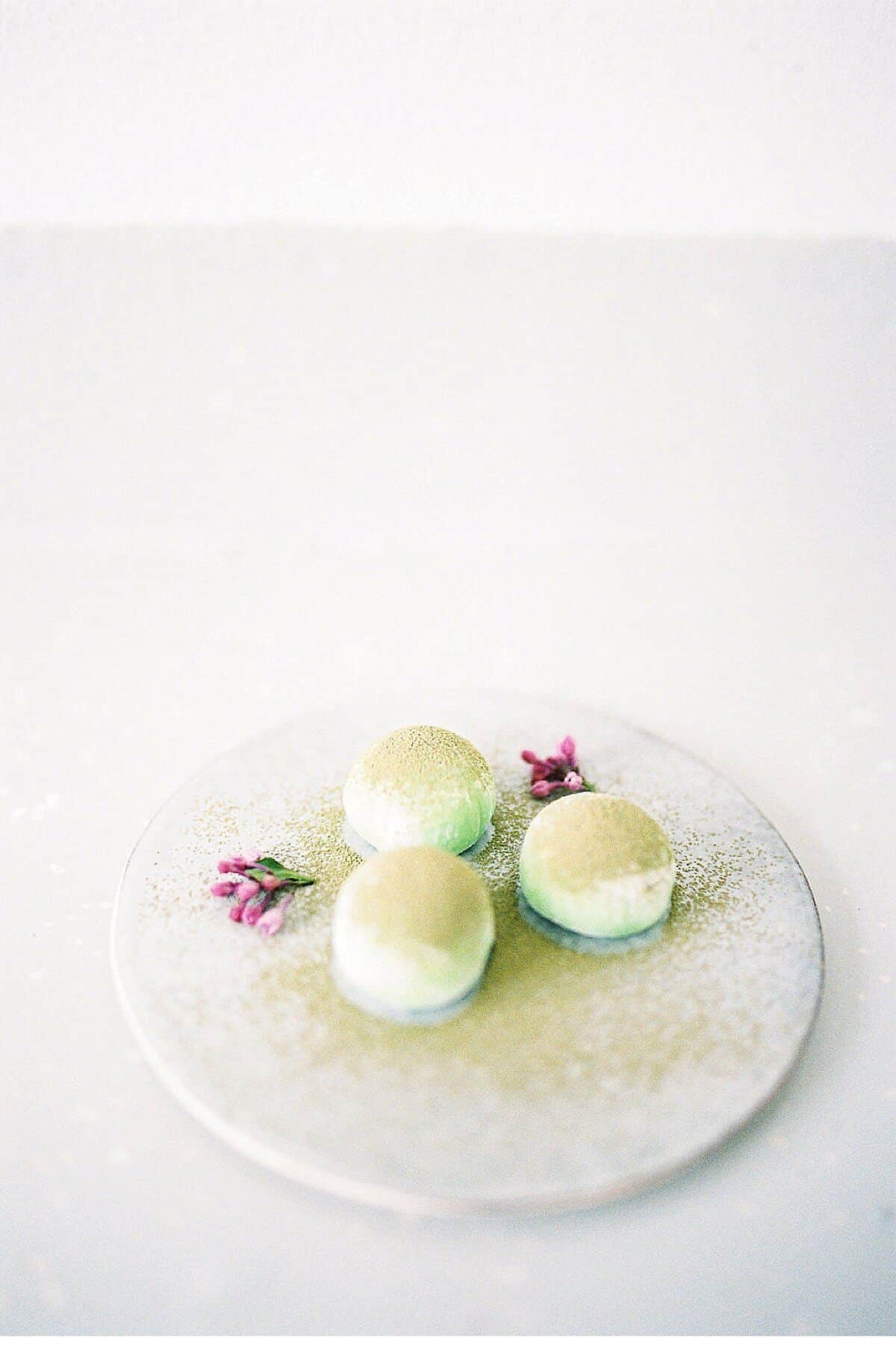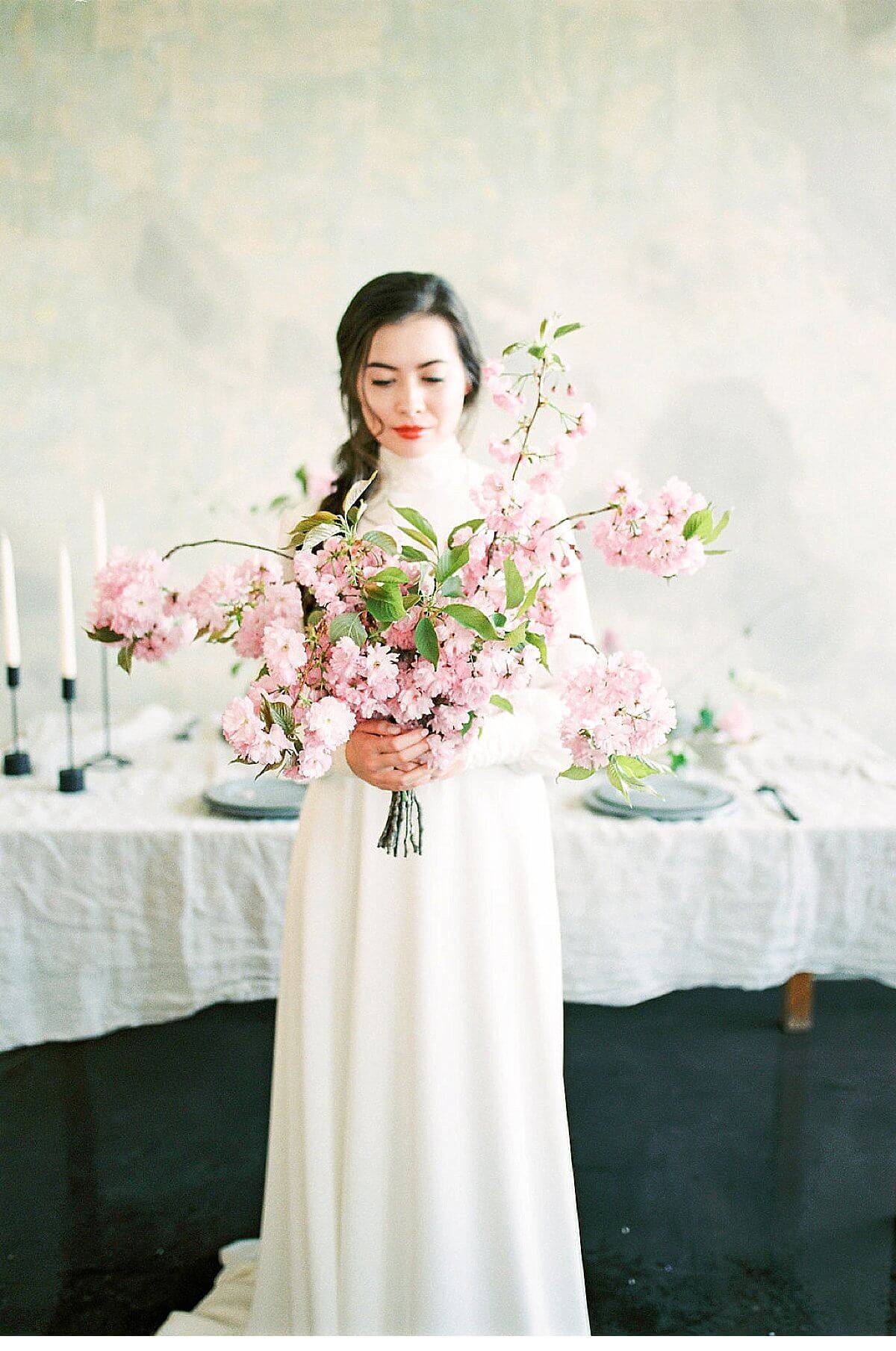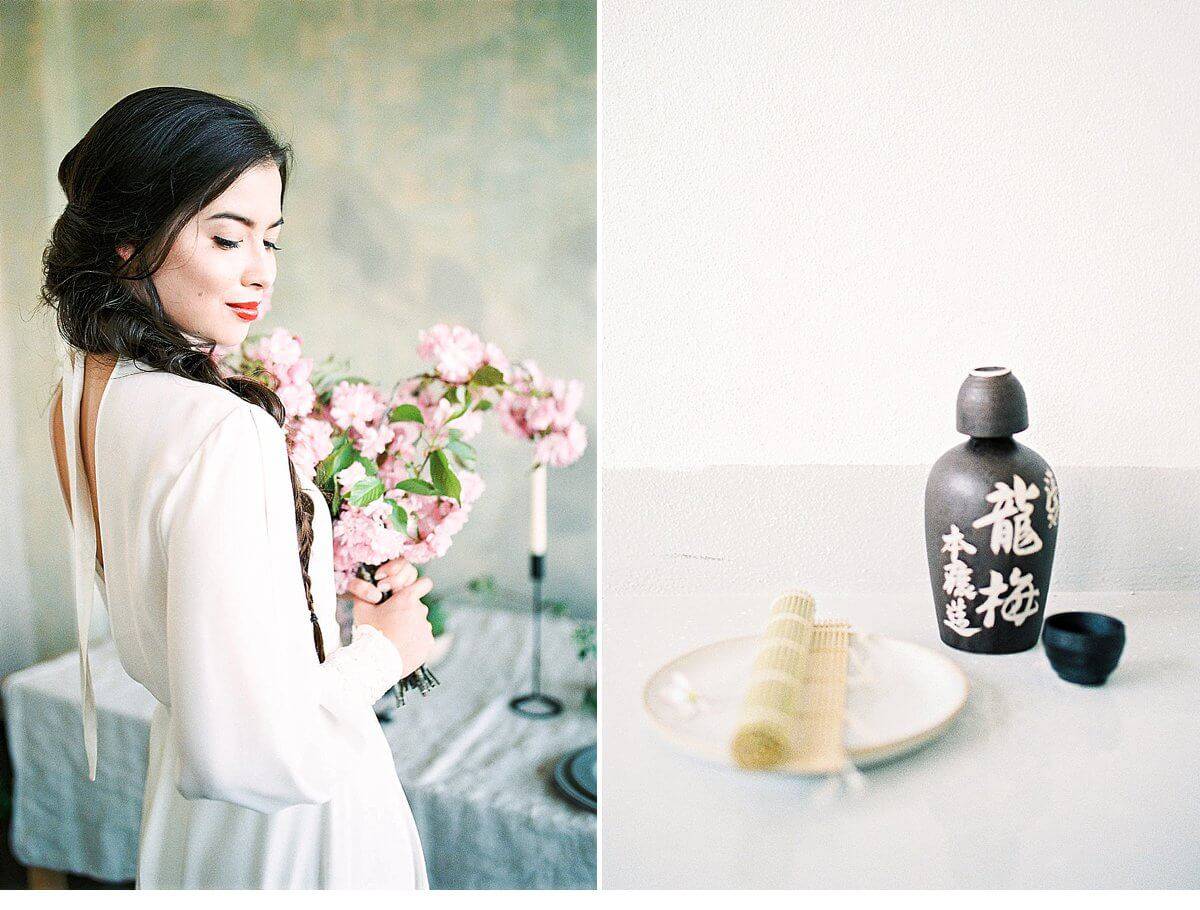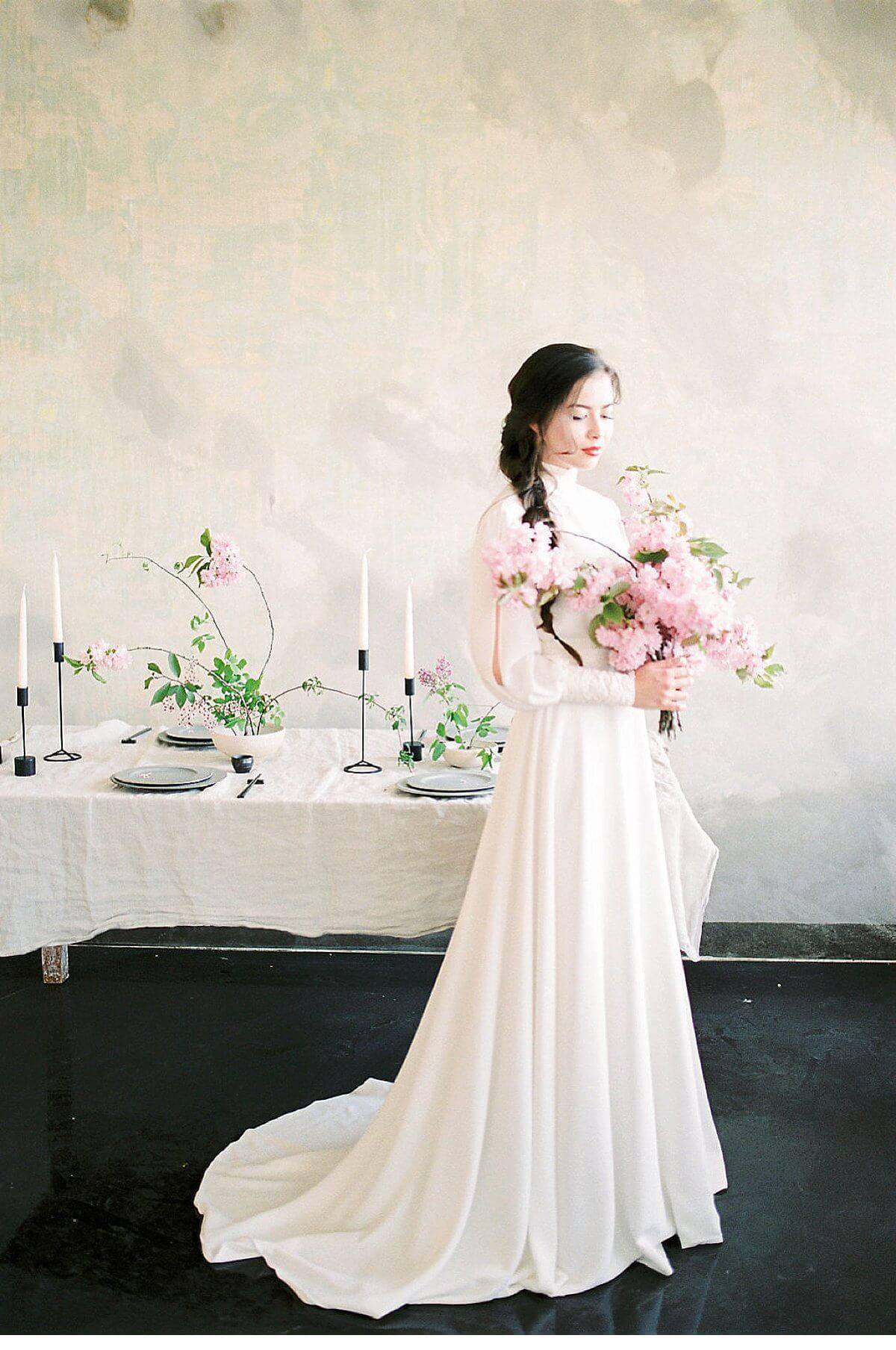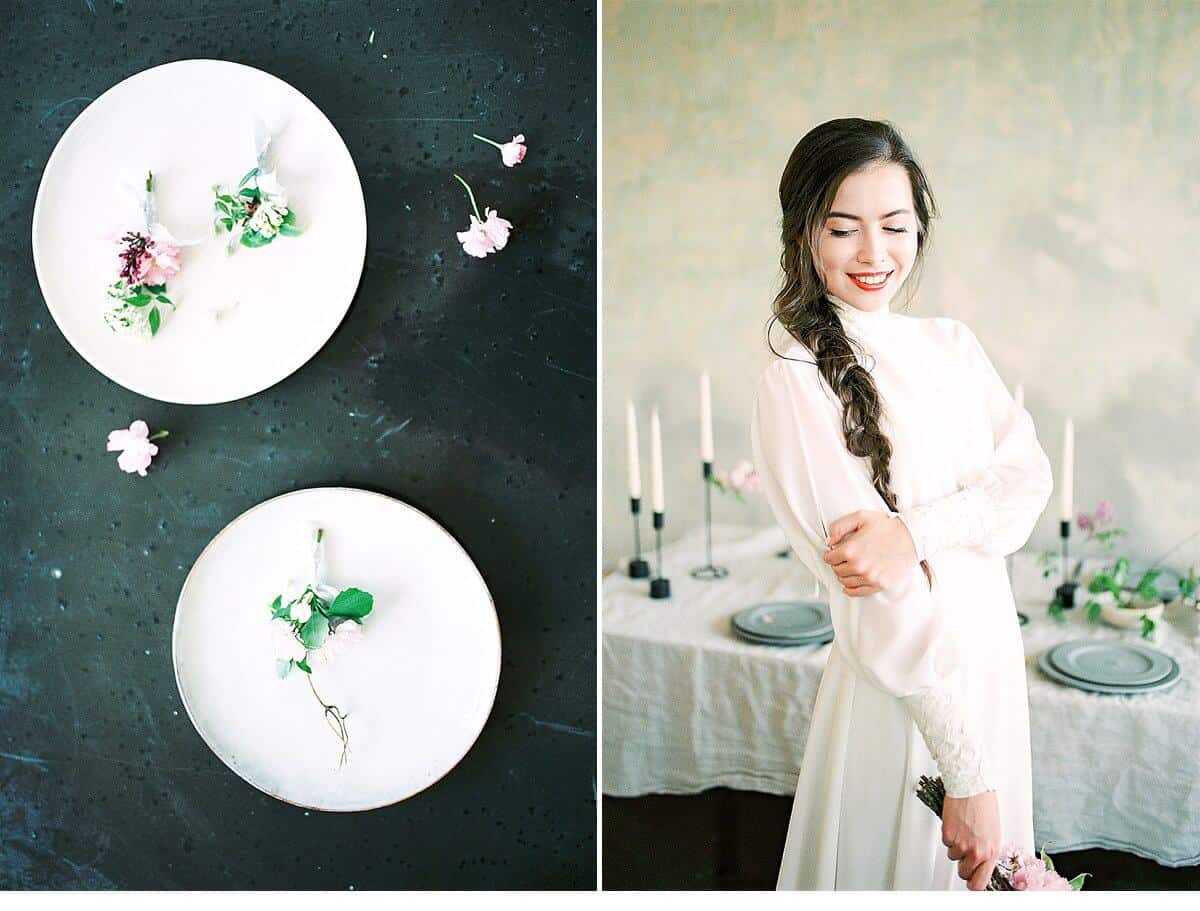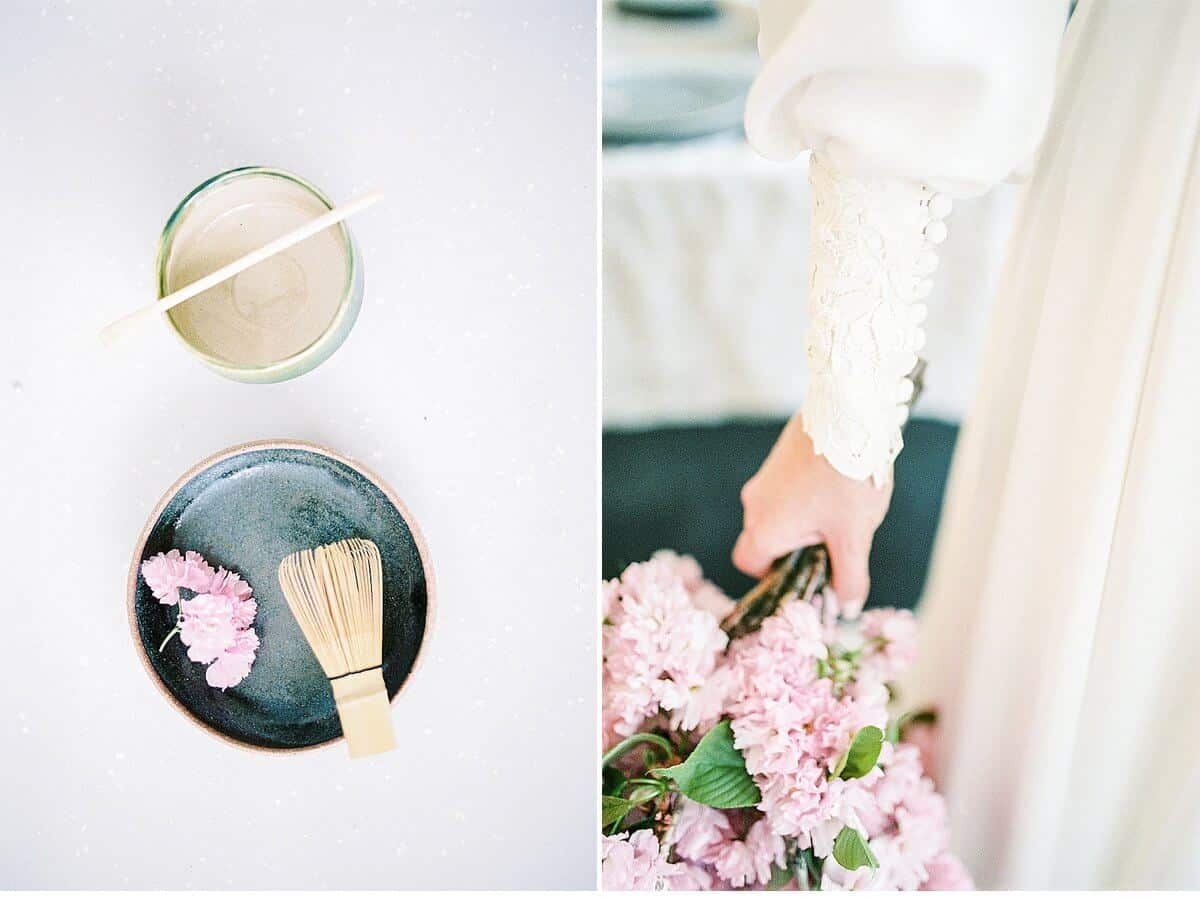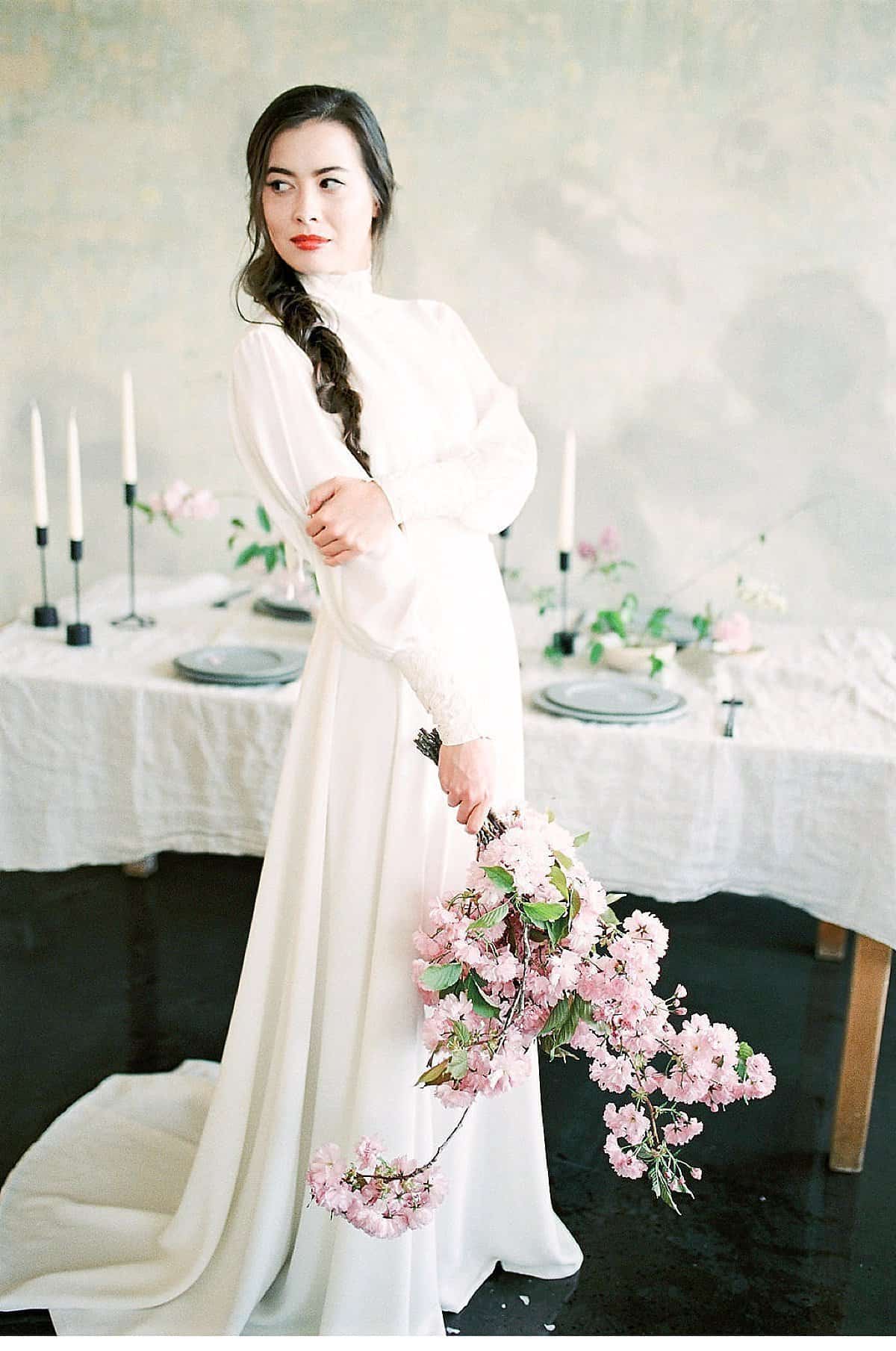 PHOTOGRAPHER: Janca Korcek
FLORIST / STYLING: Atelier Jarabina
MUAH: Michaela Tencerova
DRESS: Yoora Studio
PLATES, LINEN, CANDLEHOLDER: Sort Concept
CUTLERY: The Kitchen 
VENUE: Nova Cvernovka
MODEL: @domi.pham
FILM LAB: Carmencita Film Lab