Extravagant wedding inspirations in Mykonos
Right now, when summer is moving further away with each passing day and winter is approaching in leaps and bounds, we whisk you away to an extravagant wedding in Greece.
It's off to Mykonos, the favorite island of the rich and famous. Where nature plays its very own harmonious symphony of colors. Where architecture, beach and sea shine in imperfect perfection. And where exclusivity, modernity, style and glamour set new standards.
Standards that, in this particular case, come from the pen of a terrific and internationally successful team of wedding service providers and provide many an unexpected refinement.
For example, Wedding Stylist Anna Gierhards from Kiss from Fleur and Event Coordinator Ceremony by Rakor created a unique concept that used the natural palette of bright white, warm beige and delicate rosé, adding fascinating accents with exciting mirror effects.
We find Floral Designer Petridis' artful arrangements no less fascinating, capturing our eyes with a spectacular mix of fresh and dried flowers, blossoms and leaves. Whether as an impressive Ceremony Arch, breathtaking bridal bouquet or filigree centerpiece of the newly interpreted, maritime table design, on which not least the beautiful stationery makes its grand appearance.
Ada and Juan themselves had the same one, causing a stir in changing outfits. Especially the beautiful bride makes a stunning figure in any of them – whether sexy or elegant…
Photographer George Liopetas captured every facet of this extraordinary island wedding and compiled his images in an expressive gallery.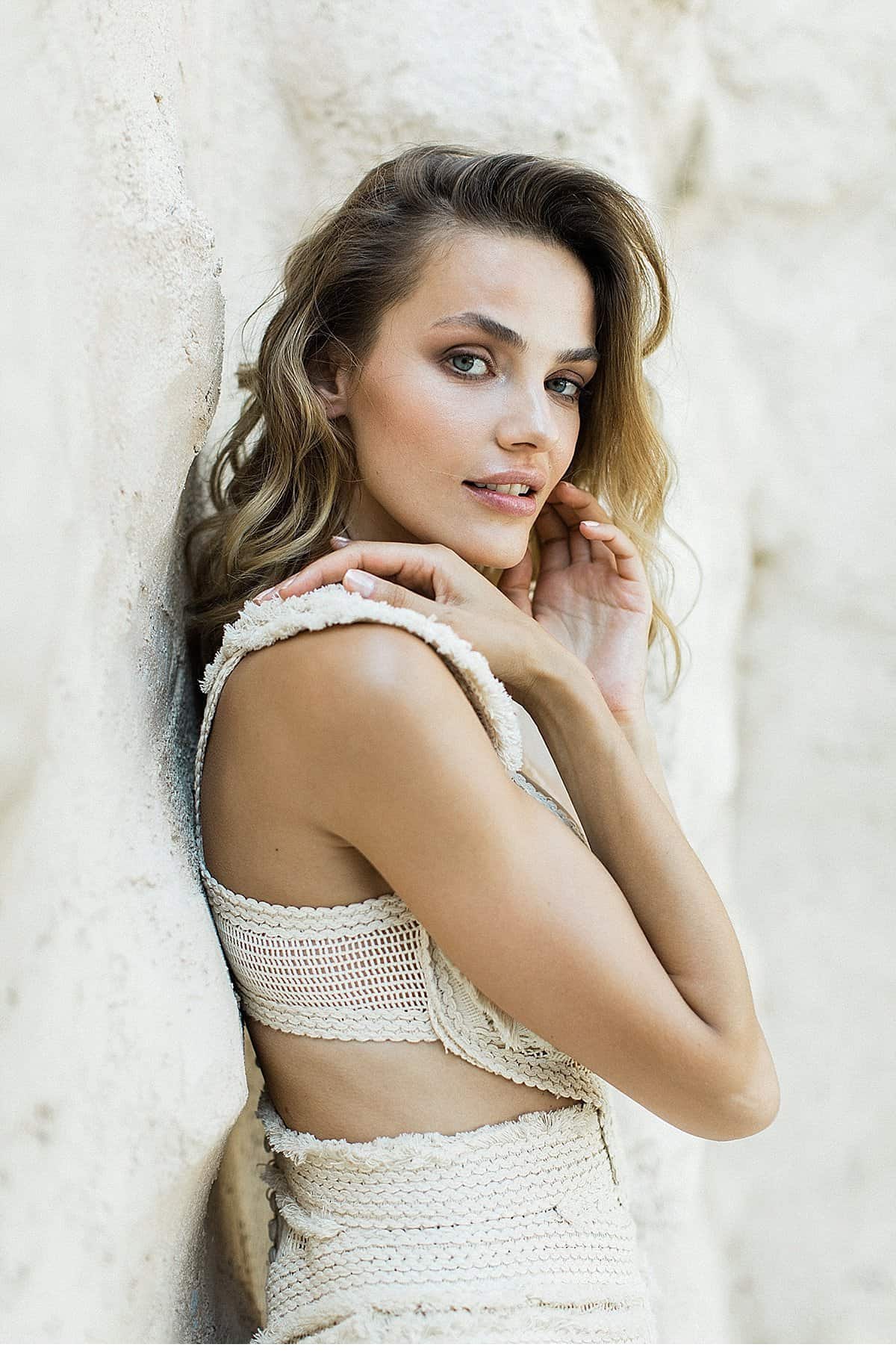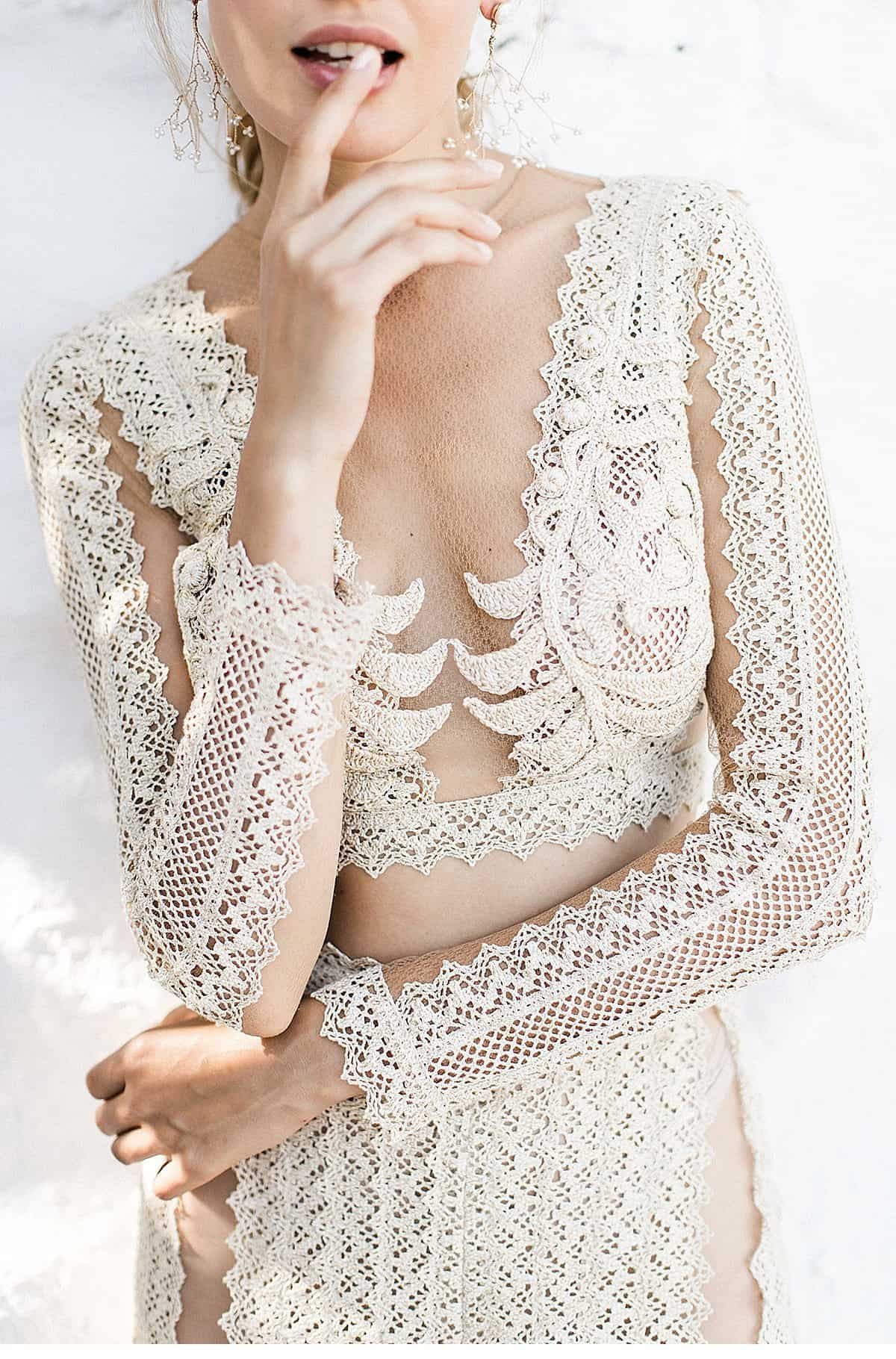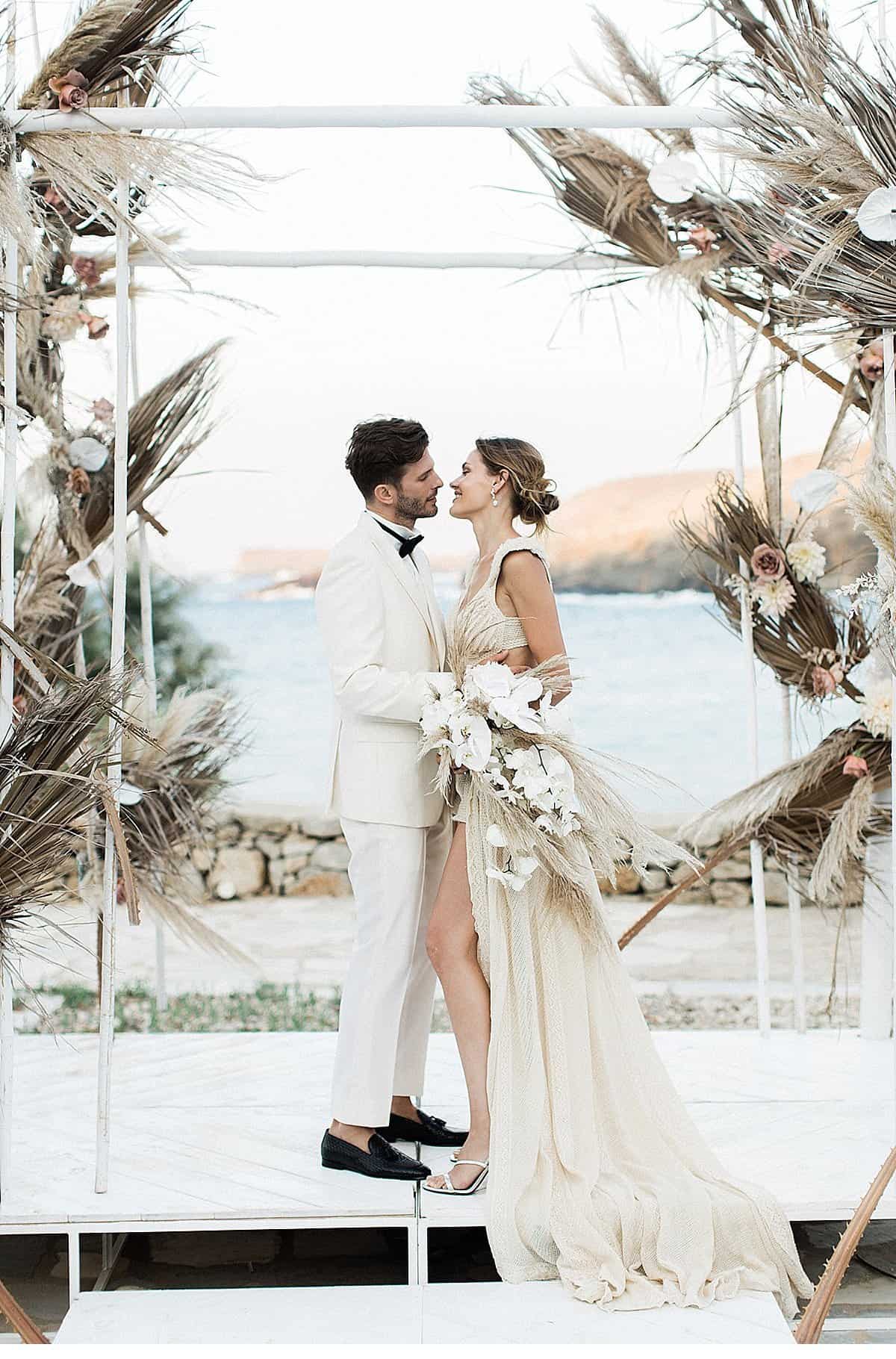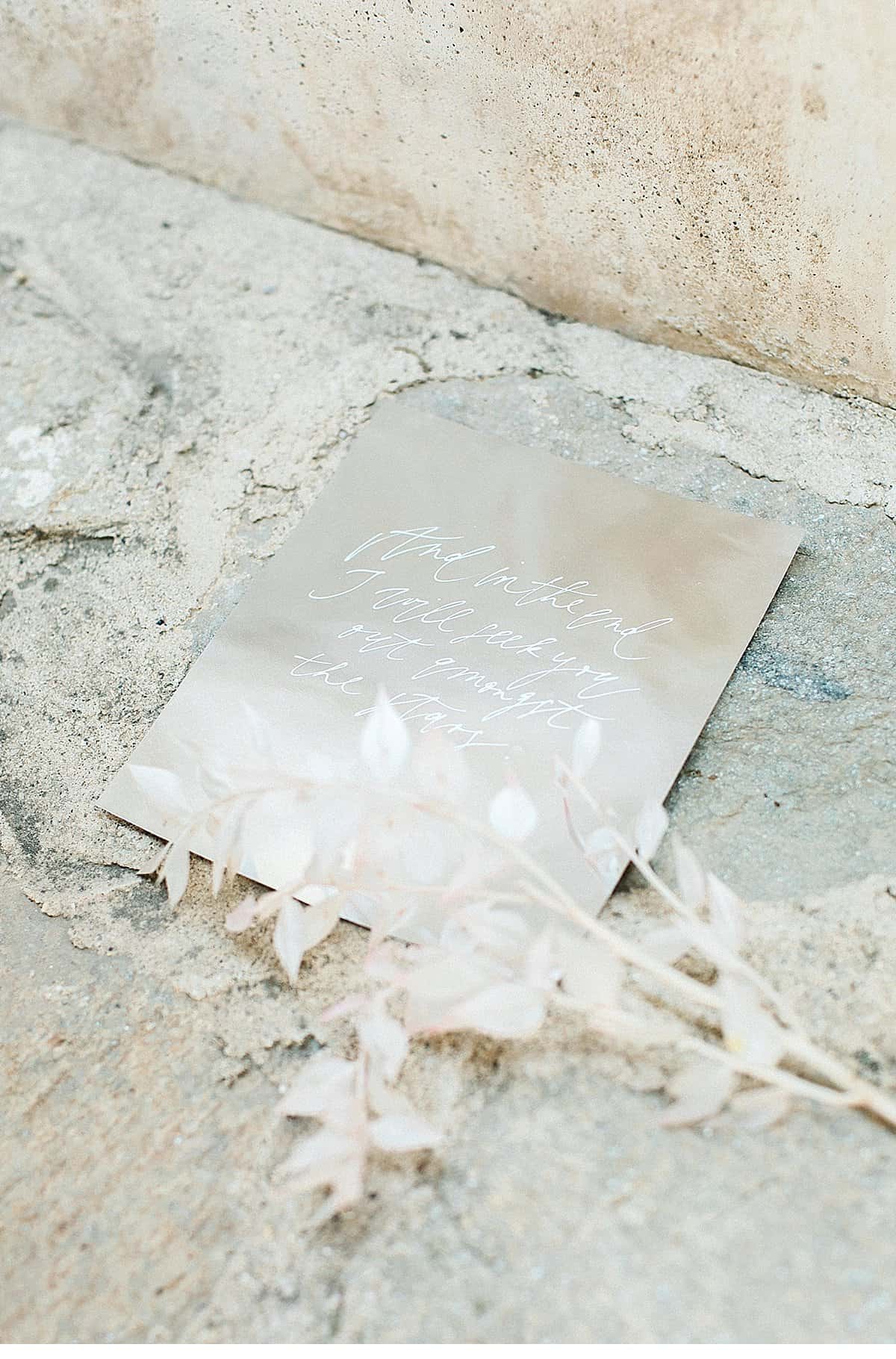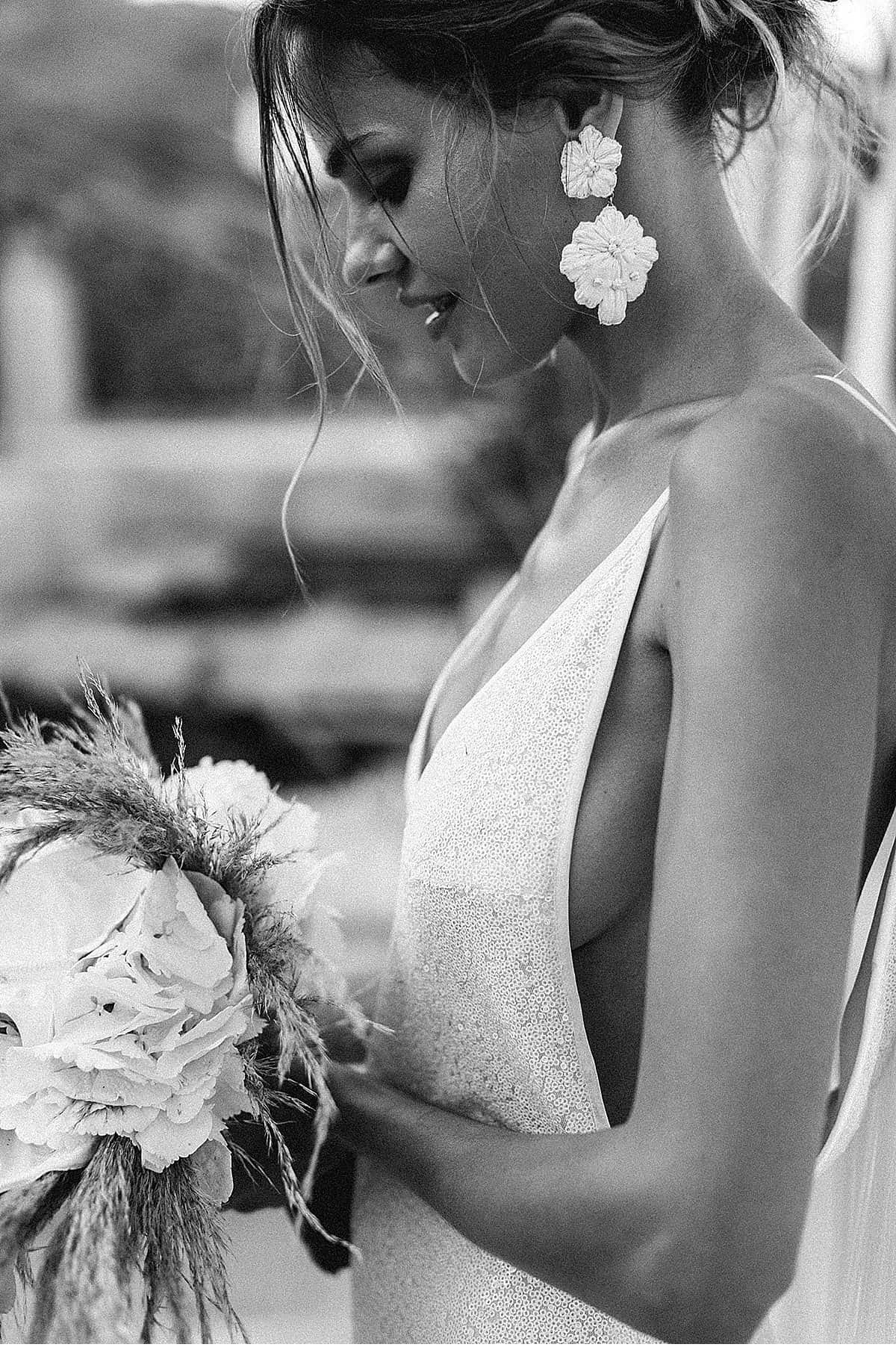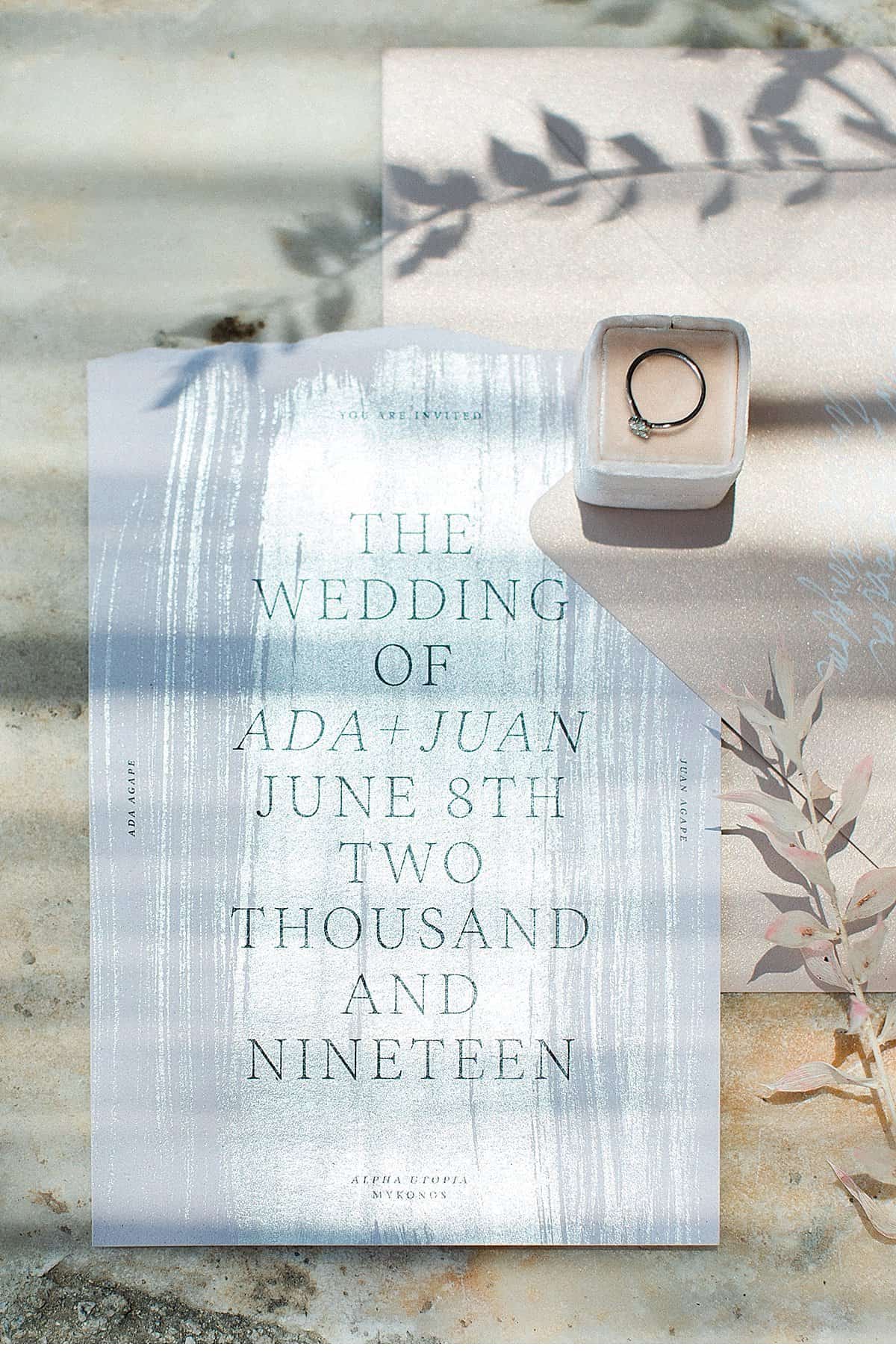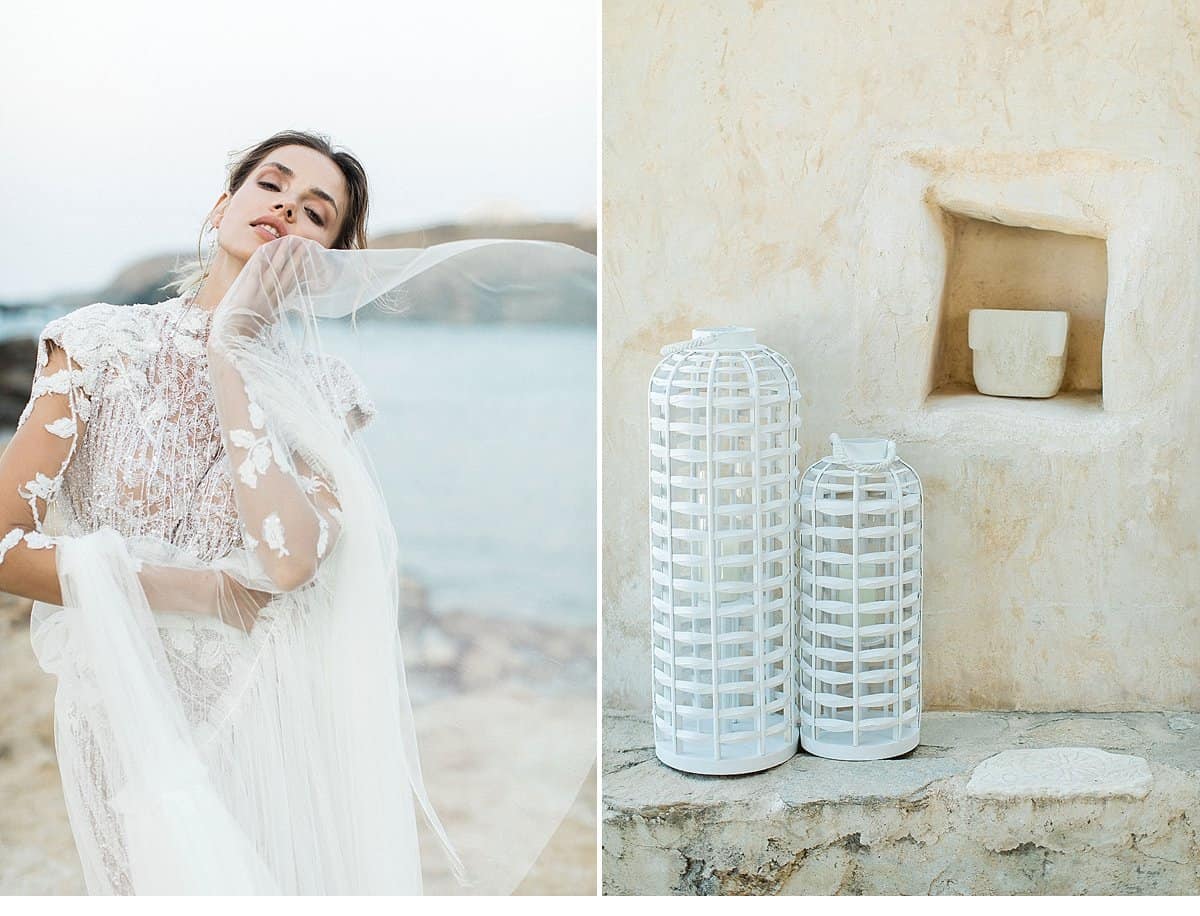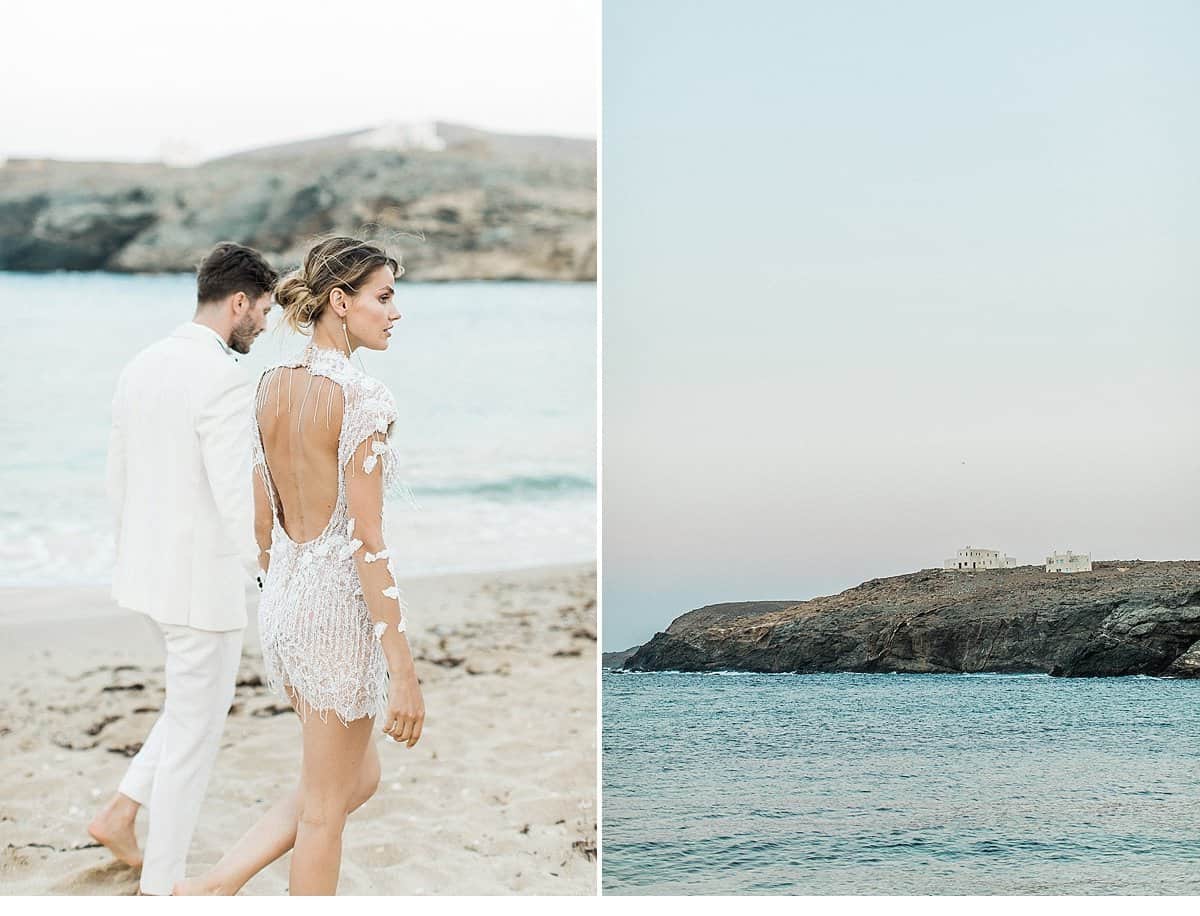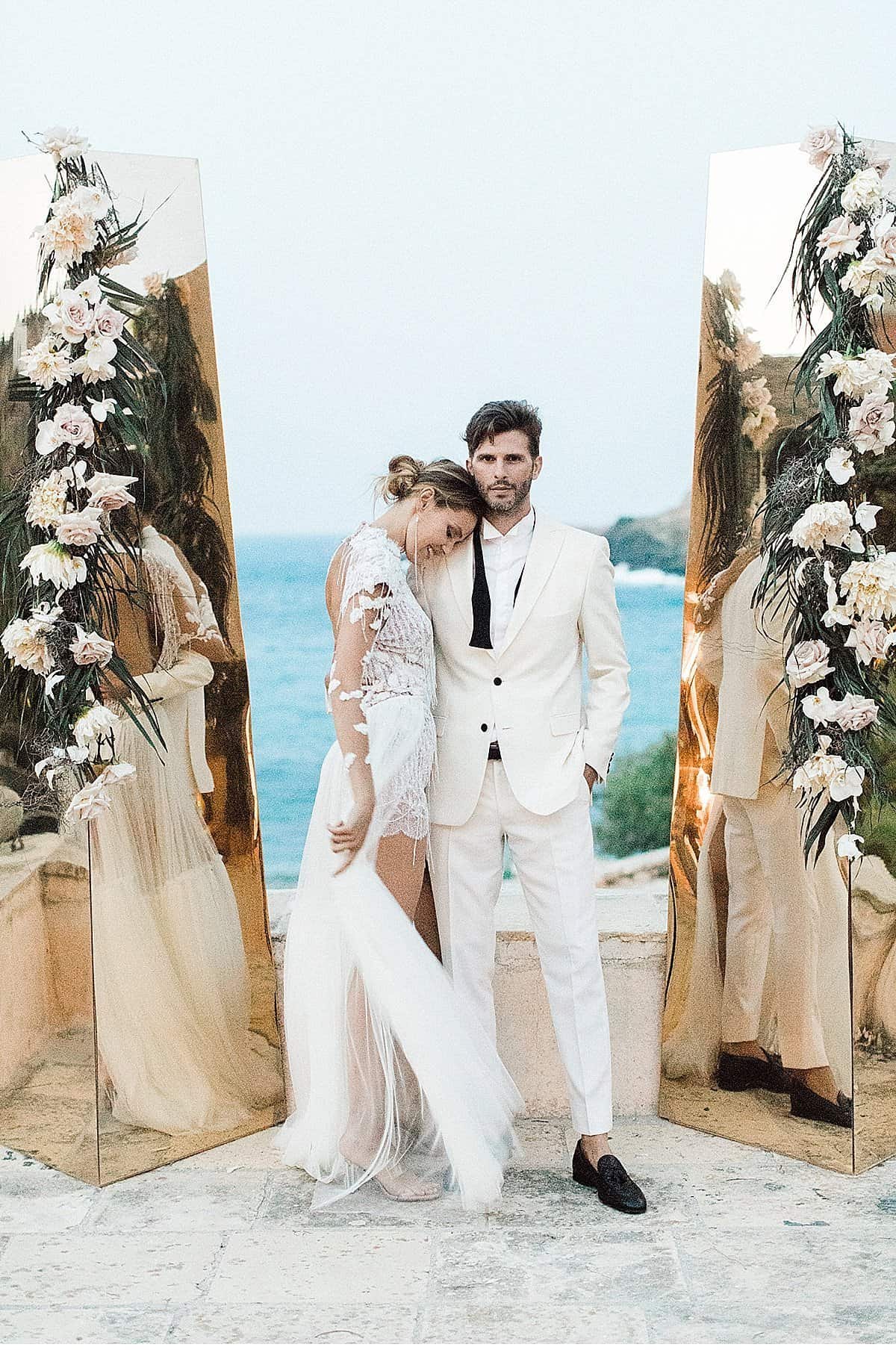 Photography: George Liopetas
Wedding Planning and Styling: Kiss from Fleur
Event Rental and Coordination: Ceremony by Rakor
Flower Design: Petridis
Bridal Dresses:
Chuppah and Pampas Heart: Atelier Zolotas
Bamboo Backdrop: And for Love via Ghost Orchid Bride
Make up: Giorgia Xristodoulou
Hair: Giorgos Athanasiou
Videography: Beyond Vision Aerial Filmmaking
Stationery: studio vanhart – Stationery & Design
Golden Mirror: Mairi Mparola
Grooms Suit:
Chuppah and Golden Mirror: Sur Mesure
Bamboo Backdrop and Pampas Heart: The Bloke
Tablerunner: Silk and Willow
Couple: Ada & Juan