Fabulous forest-wedding
Isn´t it fascinating what a magical and dreamlike world Lindsay from Dearheart Photos and her team created among this South African forest?!
This extraordinary styled shoot appears especially lovingly but naturally decorated by daffadowndilly.
An adorably layed table in a wooden hut trimmed with flowers and other decoration items directly from the forest – combined with white porcelain and fancy silver cutlery – is an absolute highlight.
Underlined by their romantic but modern outfits the young and smitten couple spreads so much easiness and freshness, that´s amazing!
We are totally overwhelmed by this dreamy and magical atmosphere we literally feel just by looking at the expressive pictures shot by Lindsay from Dearheart Photos.
Now lay back and dive with us into this world full of fabulous forest-weddings!
Translation: Marina Jenewein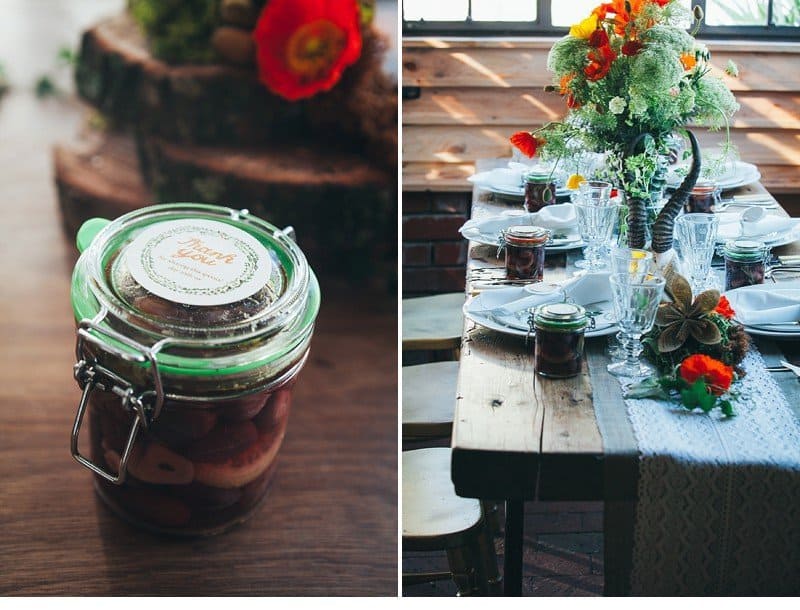 PHOTOGRAPHY: Dearheart Photos
HAIR AND MAKE-UP: Makeup and Delight
DECOR STYLING: Daffadowndilly ( Haesa Malan)
STATIONARY: Lunch Box stationery
JEWELRY: Muchigaloosh
DRESS: Robyn Roberts
FLOWERS: Opus Studio
BOW TIE: Bow peep
BIRD: Mandibles Collection