Fabulous Wedding Inspirations
Forbidden fruits and tempting delicacies shimmer nobly in bronze, gold and pearl. These pictures seem like from an unknown fairy tale where Prince Charming meets his bride.
This styled shoot impresses with fairytale-like fireworks of inspirations by event designer Anna from Kiss from Fleur, photographer Bina of IN LOVE by Bina Terré and their incredibly creative team.
A sea of candles, perfectly matching colors, cakes to beautiful to be true and a bridal styling to die for were only some of the ingredients for these more than successful impressions.
When it came to the selection of florals and bridal jewelry, naked cakes or cakes covered with fondant and the design of stationery and bridal gown – stylist Kiss from Fleur and her team relied on extravagance and details with scarcity value.
Take your time and get comfortable because the captivating pictures shot by IN LOVE by Bina Terré need to sink in to discover all the lovely details styled to perfection…
Translation: Marina Jenewein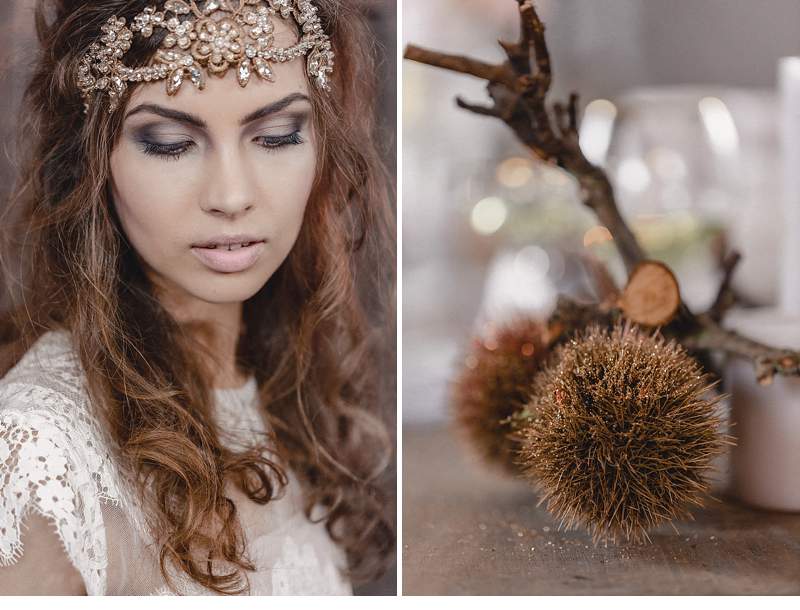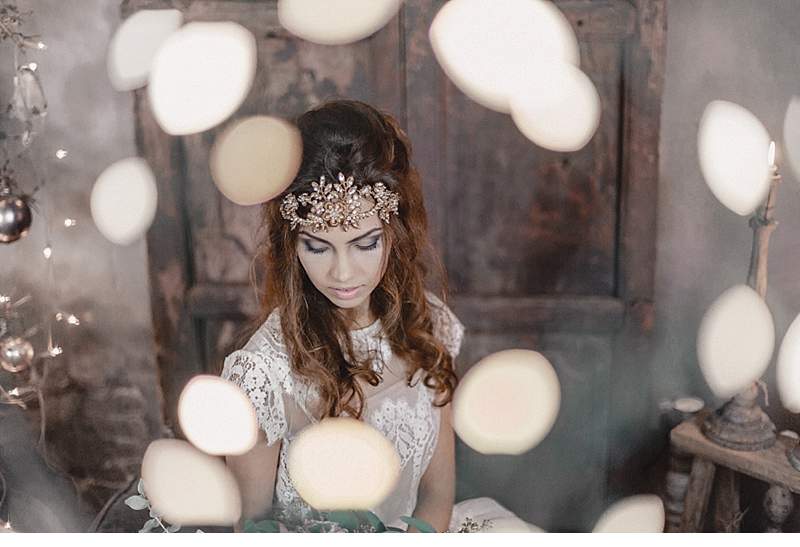 KONZEPT UND PLANUNG: Kiss from Fleur und Bina Terré
FOTOGRAFIE: IN LOVE by Bina Terré
BOUTIQUE EVENT STYLING: Kiss from Fleur
KLEID: Katya Katya Shehurina by IAY
HEADPIECE: Jannie Baltzer
HAIRE + MAKE-UP: Liebesart
HERRENAUSSTATTER: The Bloke
PAPETERIE: Gemma Milly
FLORISTIK: Lily Deluxe
TORTE UND LECKEREIEN:  Kiss from Fleur 
CAKETOPPER + WOODEN SIGNS: Host and Toast
KERZEN: Engels Kerzen
TISCHLÄUFER + SERVIETTEN: Silk & Willow
LOCATION: Hoeve Hofackers
MODEL: Olena + Pascal
EMPFOHLEN IN UNSEREM SCHATZKISTCHEN: