Fairytale Bridal Collection 2020 by küssdiebraut
Attention, attention, it gets magical this season – with the new fairytale collection 2020 by küssdiebraut. Inspired by the popular fairy tales of their childhood, the dreams of modern princesses finally come true!
The Label
With this fabulous collection, designer and owner Kerstin Mechler somehow makes herself and her label a birthday present. Within ten years, since 2009, küssdiebraut has become one of the major players in bridal wear. And just as long, the creative mind of the company also manages to set new trends, meets high standards, and fulfills unspoken desires, without forgetting her own philosophy of designing wearable and affordable wedding dresses off the mainstream.
The Fairy Tale Continues
In 2020, the fairy tale continues, with a collection consisting of the five categories Fairytale, Cool, Mix & Match, Classic and Short. We created a small overview for you to ease the agony of choice.
The Categories
Fairytale – Welcome to the soft sparkling glamor world of casual dresses. Noble and glamorous at the same time, who can say no to that?
Cool – Confident brides who like to have simple and modern look with that certain something, can make an authentic statement with the extravagant dresses of this category.
Mix & Match – More individuality is not possible! Put together your favorite outfit consisting of two or even three parts, enjoy the high wearing comfort and look even more stunning! And not only on the day of the wedding, but also afterwards when the tops and skirts pimp your wardrobe.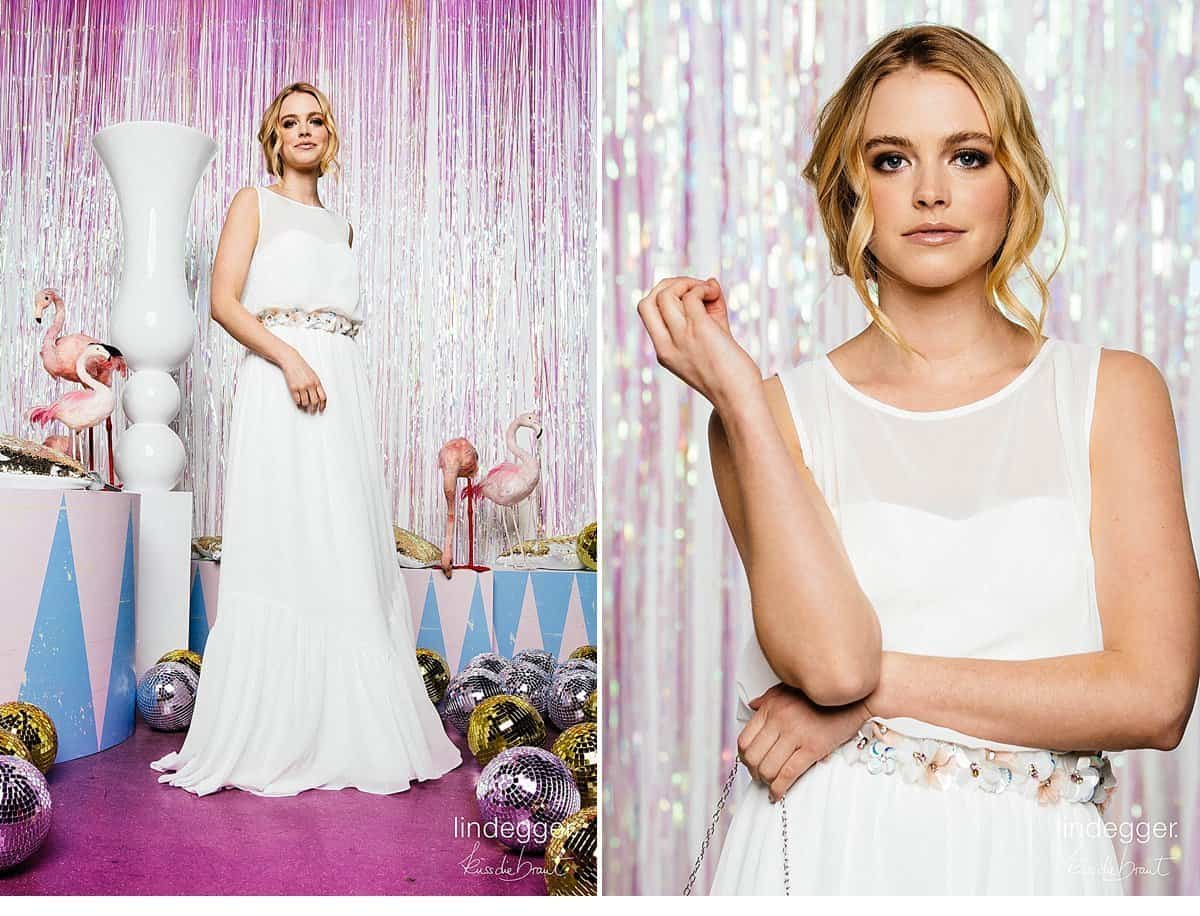 Short – Looking for something nobody will expect? How about one of those cheeky, short wedding dresses? Show your legs, enjoy the freedom of movement and dance carefree through the night!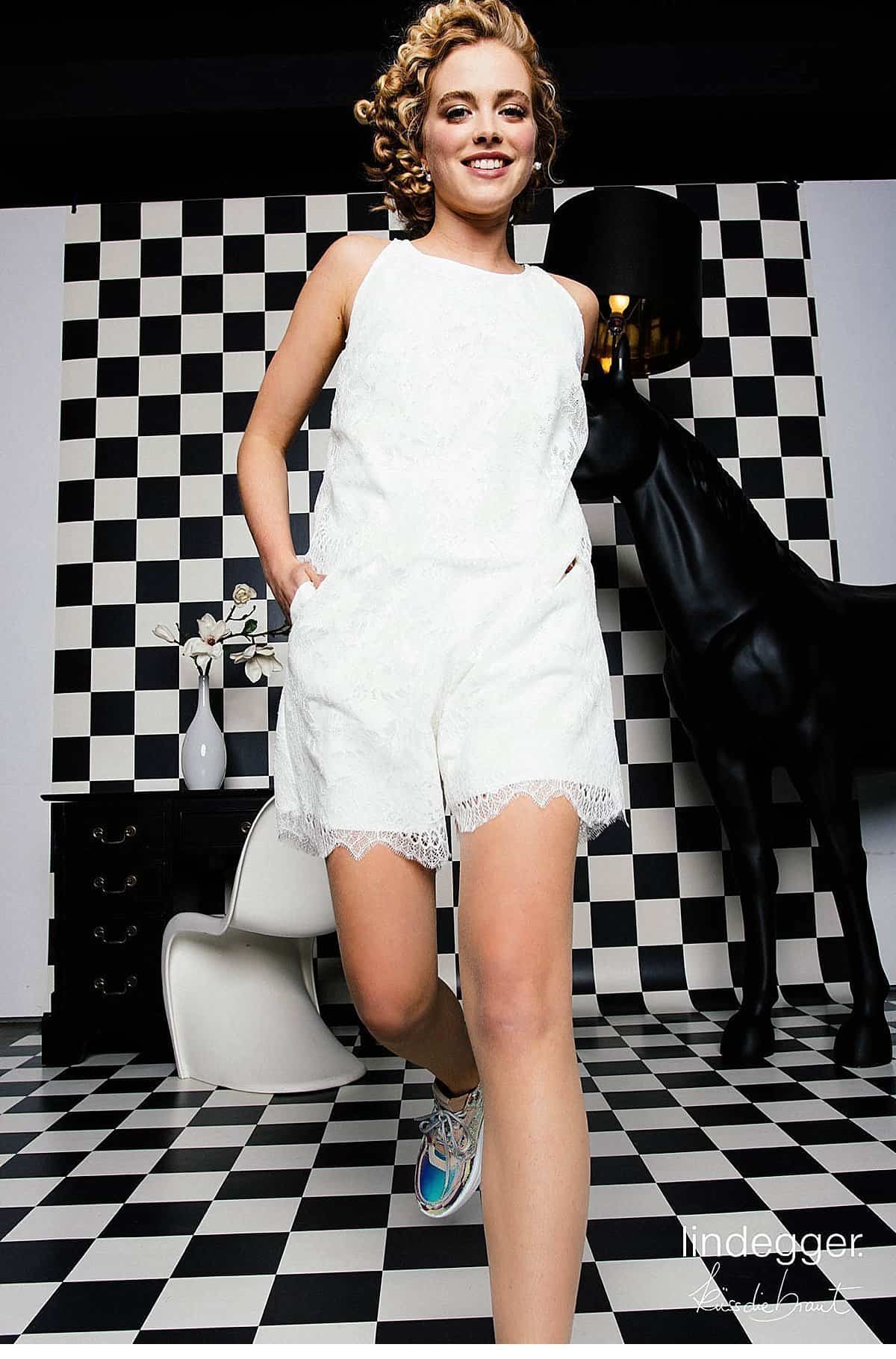 Classic – Here you´ll find the label´s timeless bestsellers made of soft materials, precious lace and flowing silhouettes.
Now stop dreaming and let your personal fairy tale come true with the great Fairytale collection by küssdiebraut!