Feather light reawakening at Sunstone Villa
The arguments of this stunning shoot are feather-light, aesthetic and hopeful.
At the idyllic Sunstone Villa winery, event designer Weddings by Susan Dunne staged a unique workshop.
It's the way select elements interact with each other, creating a romantic overall look. Gently, the viewer's eye is led from one detail to another to delight in the graceful appearance of the bride and groom, the richness of a floral display by Emblem Floral Design Studio, the exceptionality of the table design, and and the harmony of a summer color palette. This creates a holistic source of inspiration that awakens our senses.
With the striking photographs of Lucy Munoz, we are immersed in a wonderful world of beauty and stylish fine art.
From Weddings by Susan Dunne:  "The theme of this workshop is Reawakening… It came from a conversation Lucy and I had about our industry being on pause (dormant) due to the pandemic and us (the wedding industry) being ready to get out there and do events. 
This is where the reawaking part comes in…. As things are getting better and regulations are starting to lift, we are reawakening ( we are nurturing ourselves with knowledge, hope, and thriving ) and getting ready for some sort of normalcy after being dormant… We are reawakening our creative souls. 
The design inspiration stemmed from the words, " reawakening + Intentional." We wanted to bring summer colors such as yellows, pinks, and neutrals to awaken our eyes. Every bloom was intentionally to complete the overall design."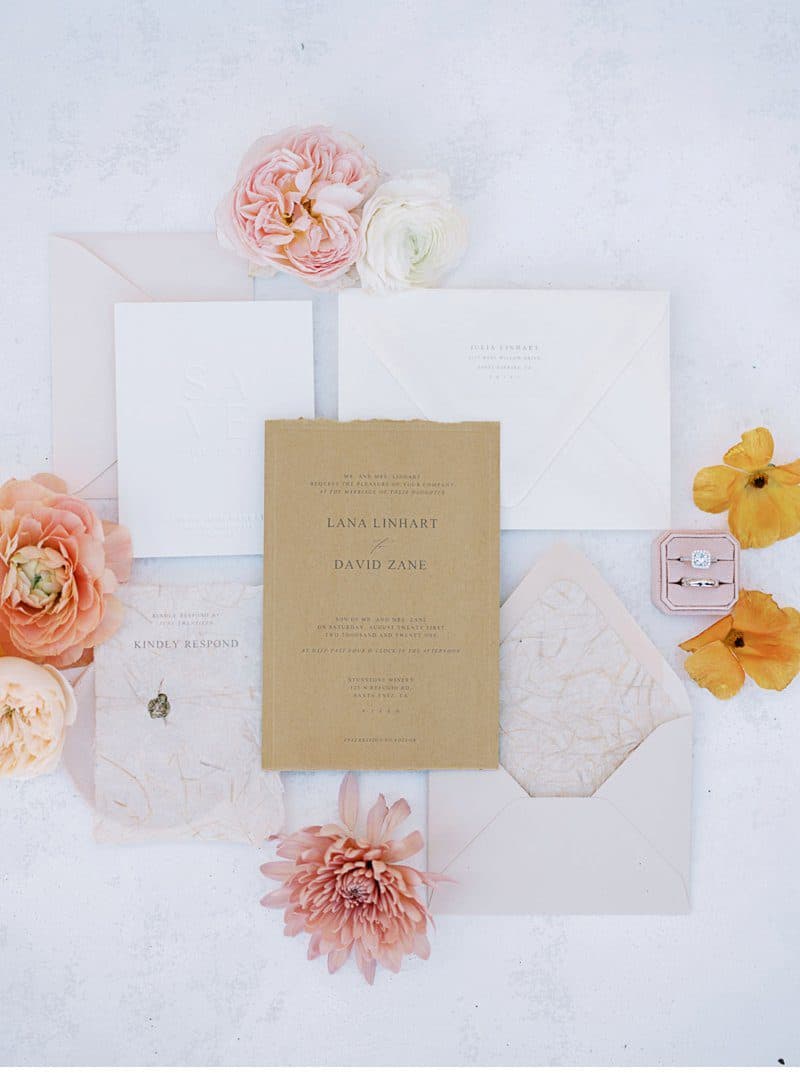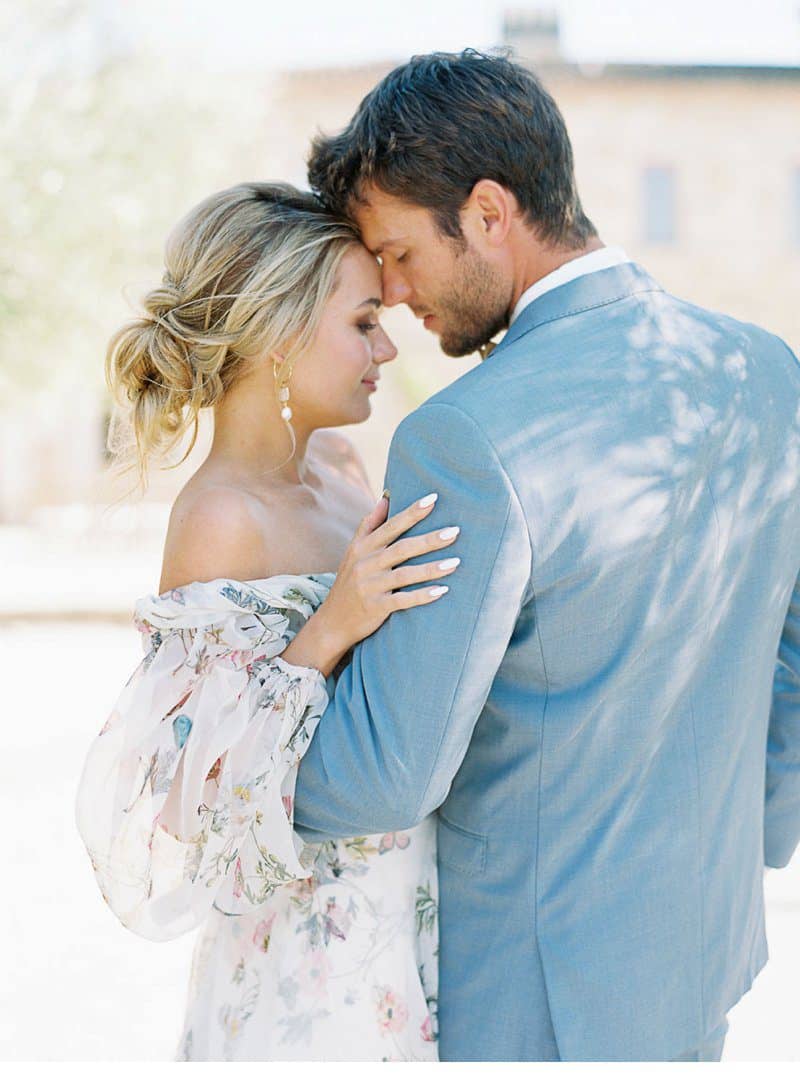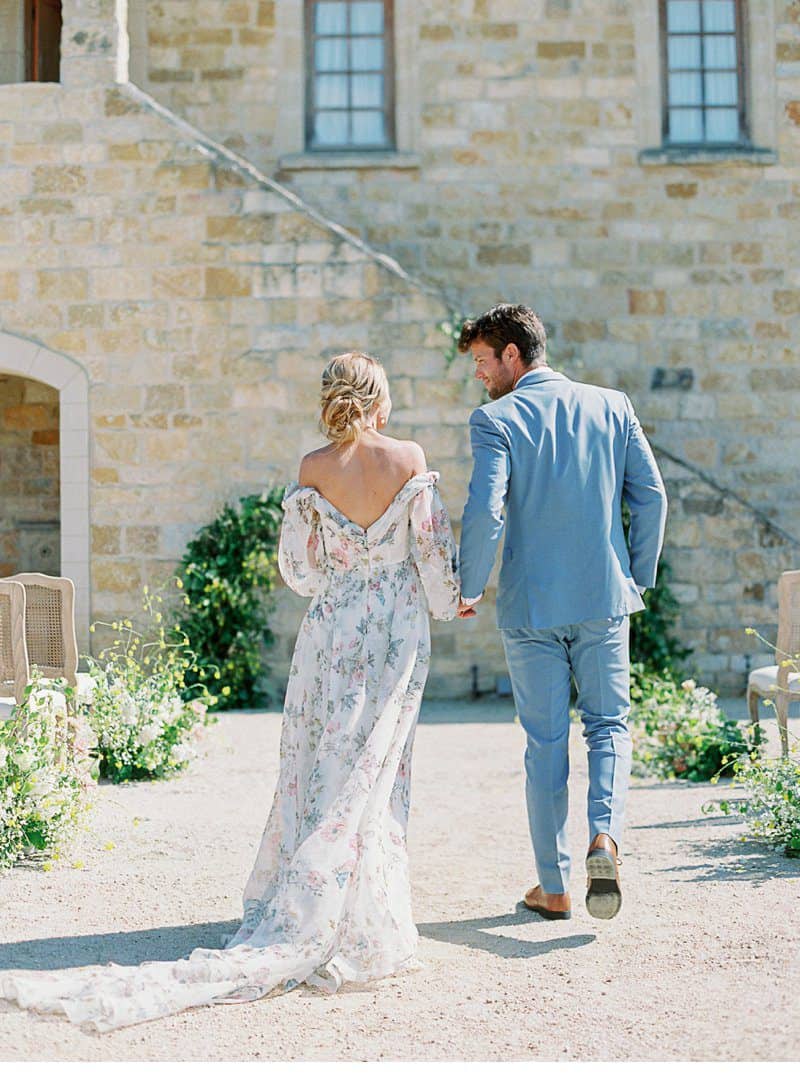 Wedding Planner: Weddings by Susan Dunne
Photography: Lucy Munoz
Floral Design: Emblem Floral Design Studio
Wedding Dress: Monique Lhuillier
Make-up: Tanya Bures for Page Beauty
Cake: Sweet Novelette
Stationery:  Epoch Design
Reception Venue: Sunstone Villa
Shoes: Jimmy Choo
Shoes: Stewart Weitzman
Groom's Attire: Friar Tux
Yoga + Wellness: Balanced Bride
Rentals: Bright Event Rentals
Candles: Camilia Supply
Styling Surface: Chasing Stone
Accessories: Donni
Bridal Stylist: Hope Lavine
Linen Rental: Napa Valley Linens
Styling ceramics: Simple Things Ceramics
Wine and Olive Oil: Sunstone Winery & Villa
Ribbon: The Lesser Bear
Accessories: Vanessa Mooney
Welcome Bags: Modern Vintage Market