Feather-Light Wedding Stationery From Atelier Rosemood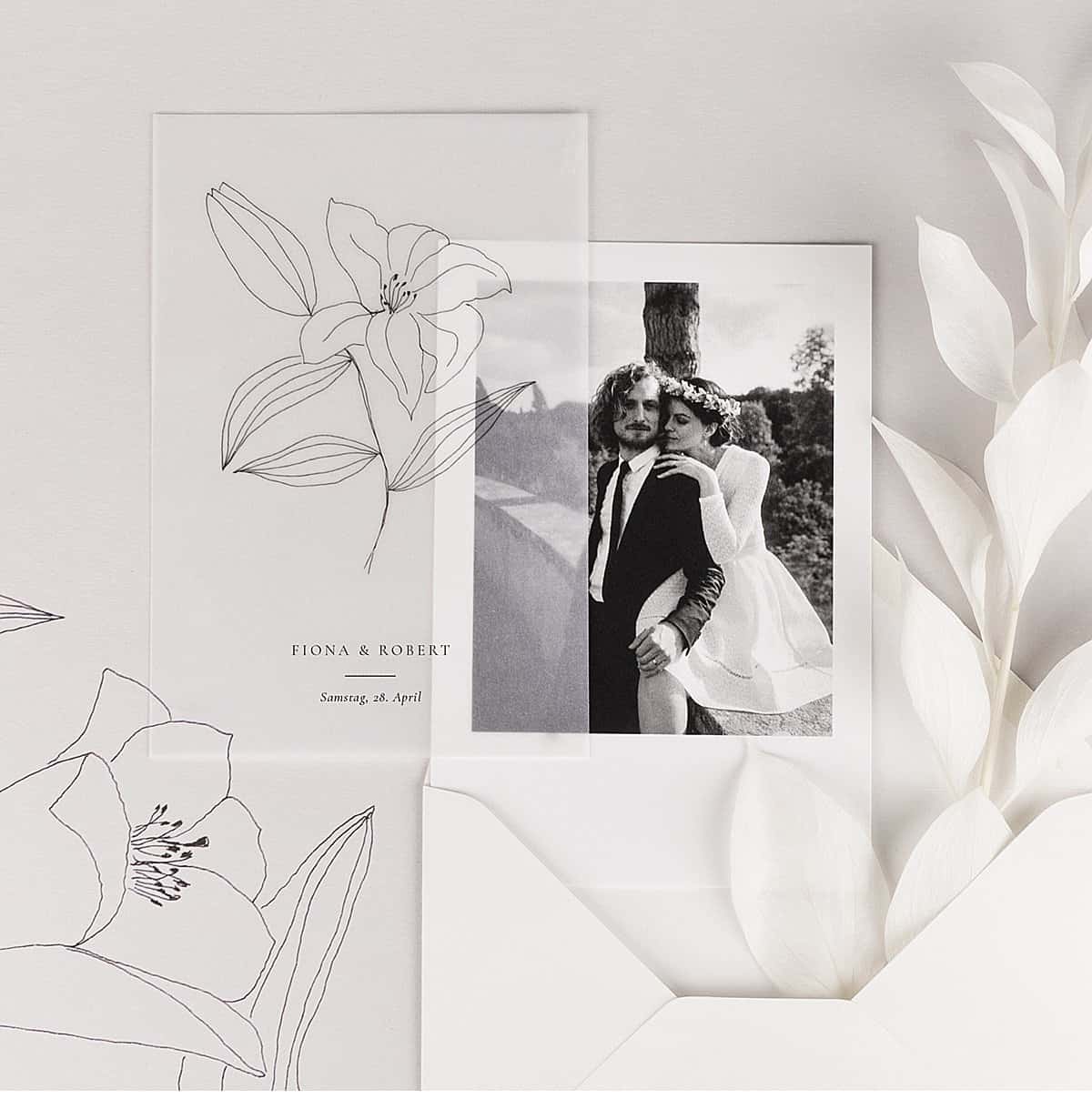 For all the bridal couples among you who are still looking for the perfect invitation cards, we found a very special jewel among all the sparkling stationery providers – the delicate and feather-light wedding stationery from Atelier Rosemood.
The international online shop is characterized by the highest quality, the greatest possible service and personal support. Free trial printing or free sample cards are a matter of course, and personal telephone advice is no alien concept to the customer-oriented company.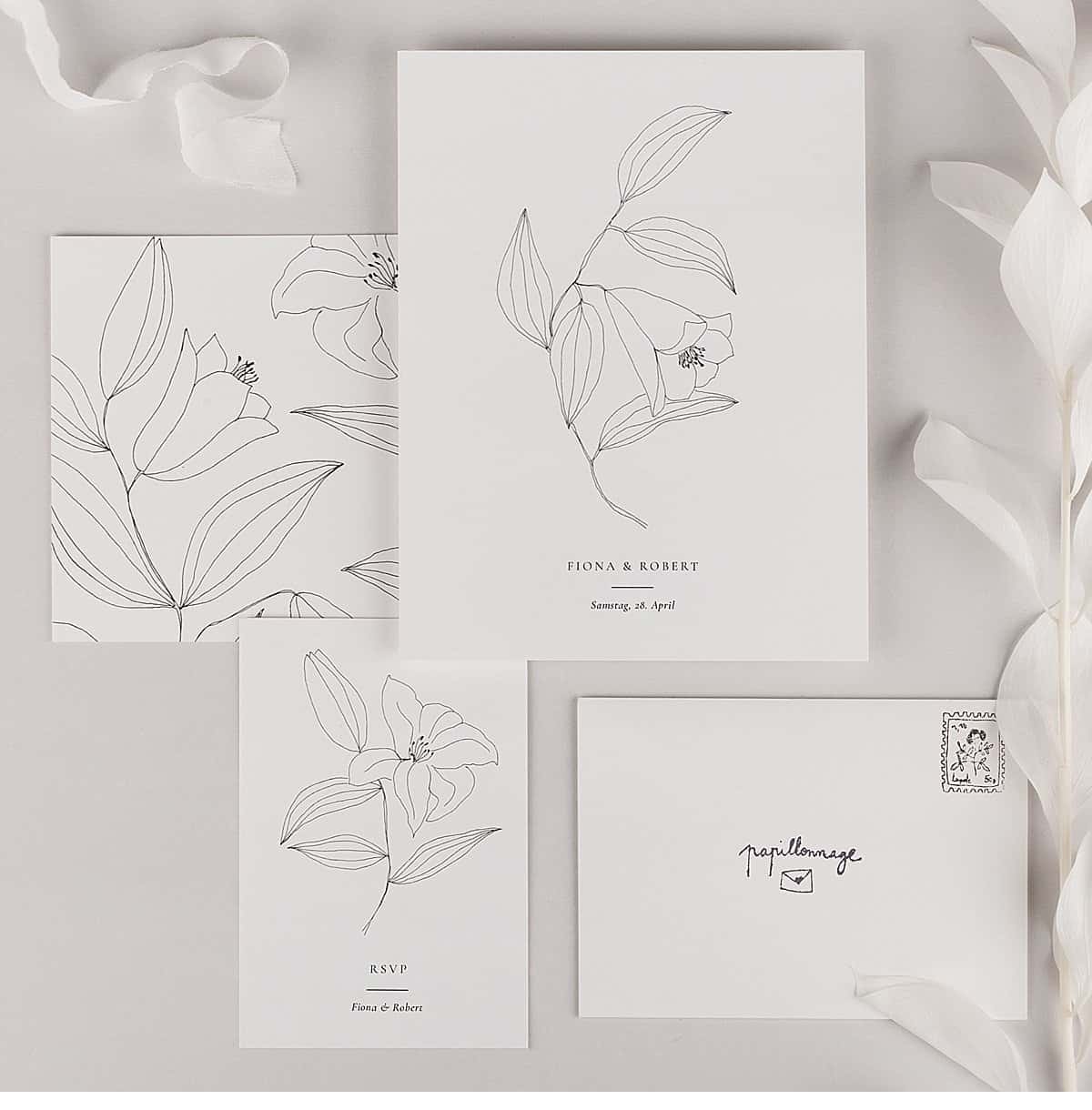 The selection of occasions, colors and formats seems to be endless at Atelier Rosemood. For you we looked around in the catalog of wedding invitations and are particularly fascinated by one special design: "Our transparent paper collection enchants with an incomparable lightness, modern minimalism and romantic elegance. The collection is inspired by the harmonious interplay of shadow and light. The delicate transparent paper in connection with the customizable details gives your wedding invitations, save the date or thank you cards a very special charm." the marketing department explained.
For the variety of card designs on offer, Atelier Rosemood works exclusively with artists who pay attention to the same values in their work as they do.
The photographers
"In order to skillfully stage our very special creations, we work with talented photographers." it says on the official website. "They specialize in portrait photography and capture the expression of wedding couples in unique pictures. Each of our photographers has their own style, but everyone attaches importance to the naturalness and the special in their pictures to hold on to."
Anyone who delves into the wide offer of the online shop will quickly notice that there are other artists at work in addition to dedicated photographers.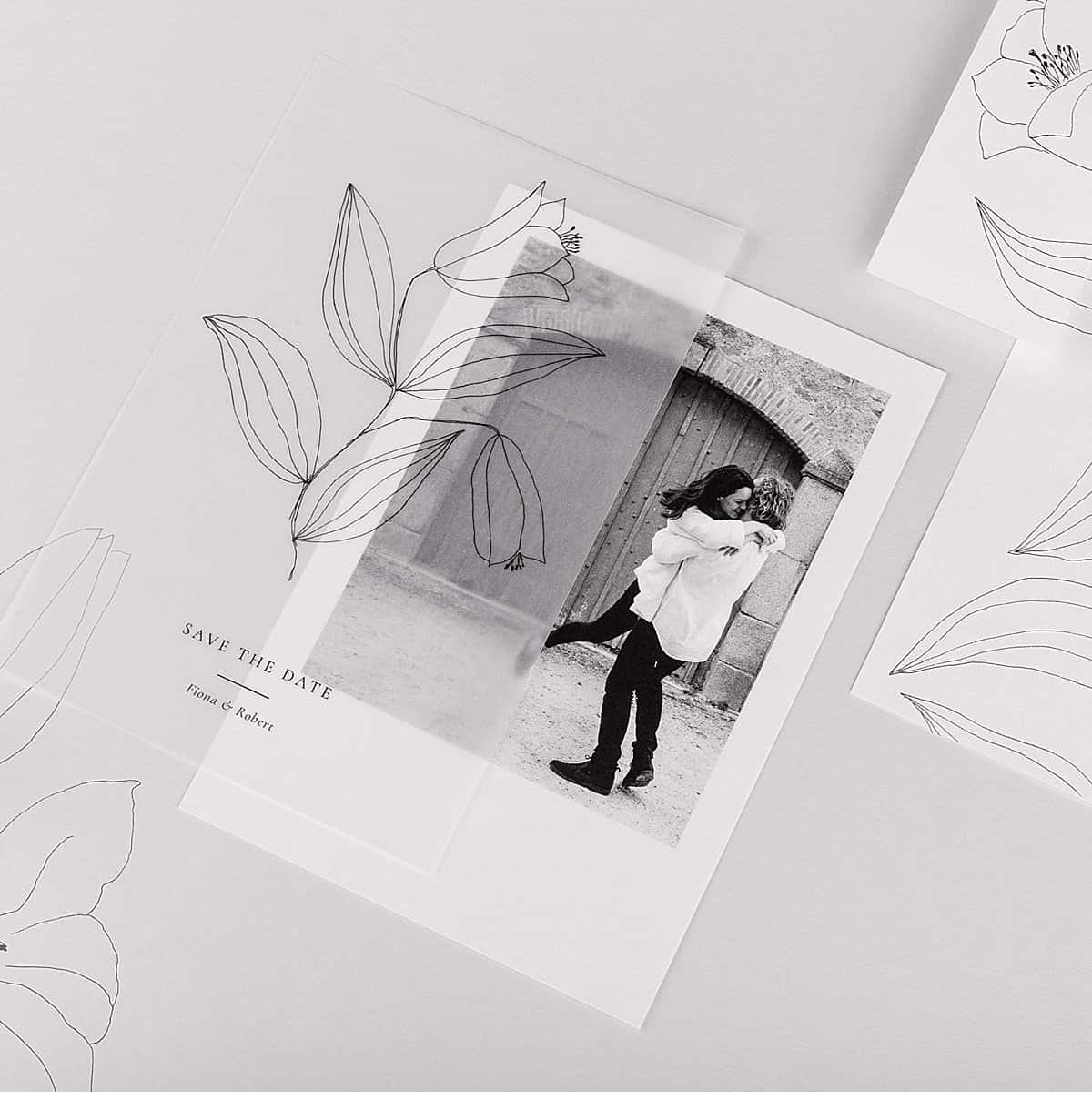 The designer
"On Atelier Rosemood we offer you original and unique creations that are characterized by elegance, tenderness and poetry. We deliberately leave our designers all the freedom they need to let their imaginations run wild and create unique cards. This abundance of differences enables us today to present you with a diverse catalog." we can read online.
It was not easy, but we already found our favorite! So check out www.rosemood.co.uk and we promise you will find yours too…