Feathery Wedding Inspirations In Grey And White Tones
Are you looking for the perfect recipe for feathery wedding inspirations in grey and white tones? Event Designer Natalie Choi has revealed it to us.
Take a large dose of timeless elegance, a little bit of extravagance and a pinch of seduction, season everything with a touch of temperament and round it off with fragrant flawlessness harmoniously.
Tastefully served, the result should look something like the captivating shots of photographer Beatrice Howell of  Luna de Mare: a racy beauty who covers her perfect body with gossamer wedding gowns and hides her expressive face teasingly behind a soft, white feather fern.
In addition, a stylishly laid table for four, whose light and dark shades of gray stand in exciting contrast to the exquisite gold details. And a fascinating stationery by Julie Ha, which imitates the bride´s style in color and transparency, but thanks to black calligraphy, closes the circle of the atmospheric design perfectly.
Likewise, the elaborate florals, created by Plenty Of Petals that complete each motif as a matter of course, both in the arms of the bride, as a sweeping centerpiece or as a minimalist addition to a decoration.
Now it was up to Beatrice Howell of Luna de Mare to capture this perfected eye candy with every facet.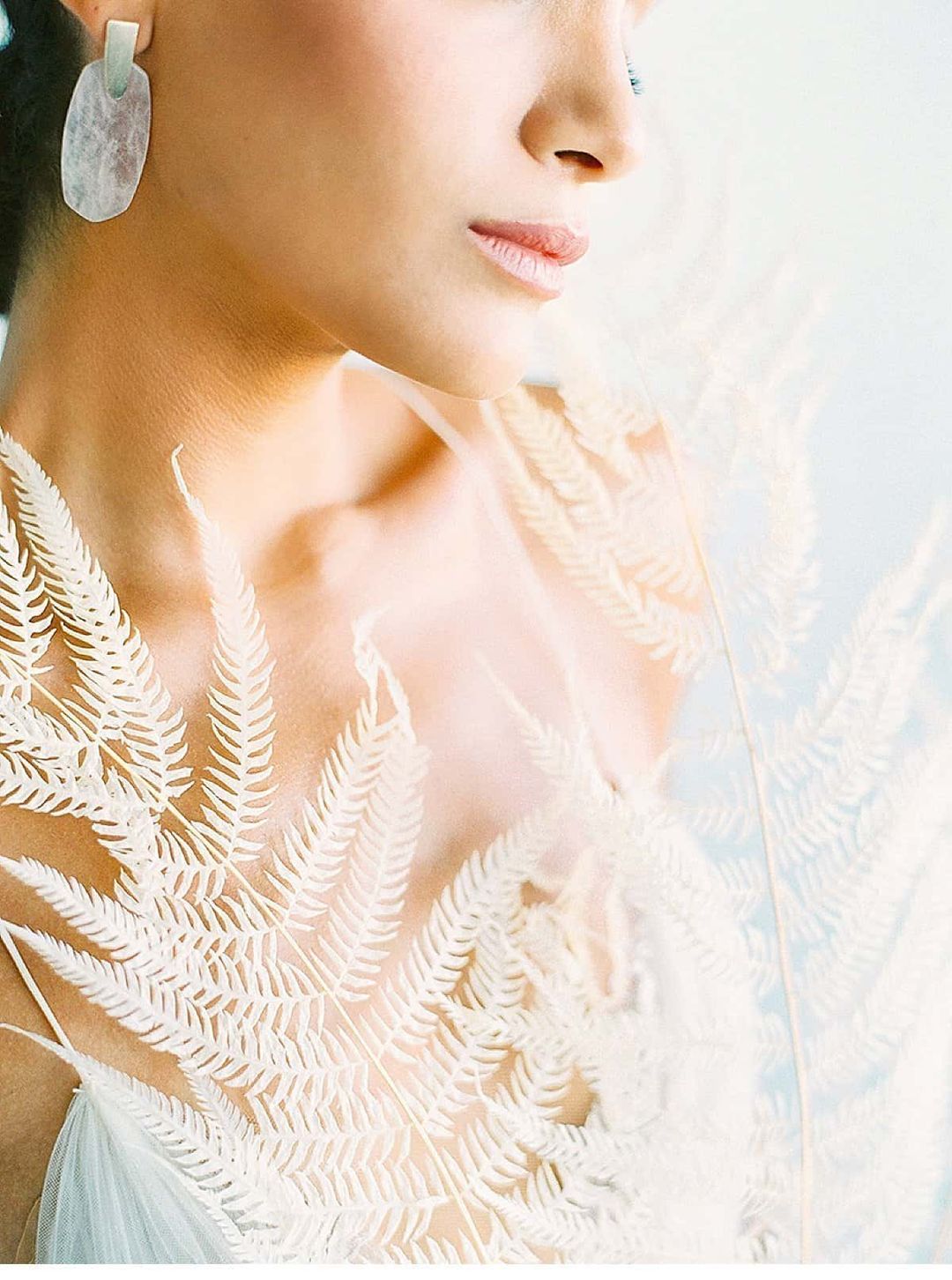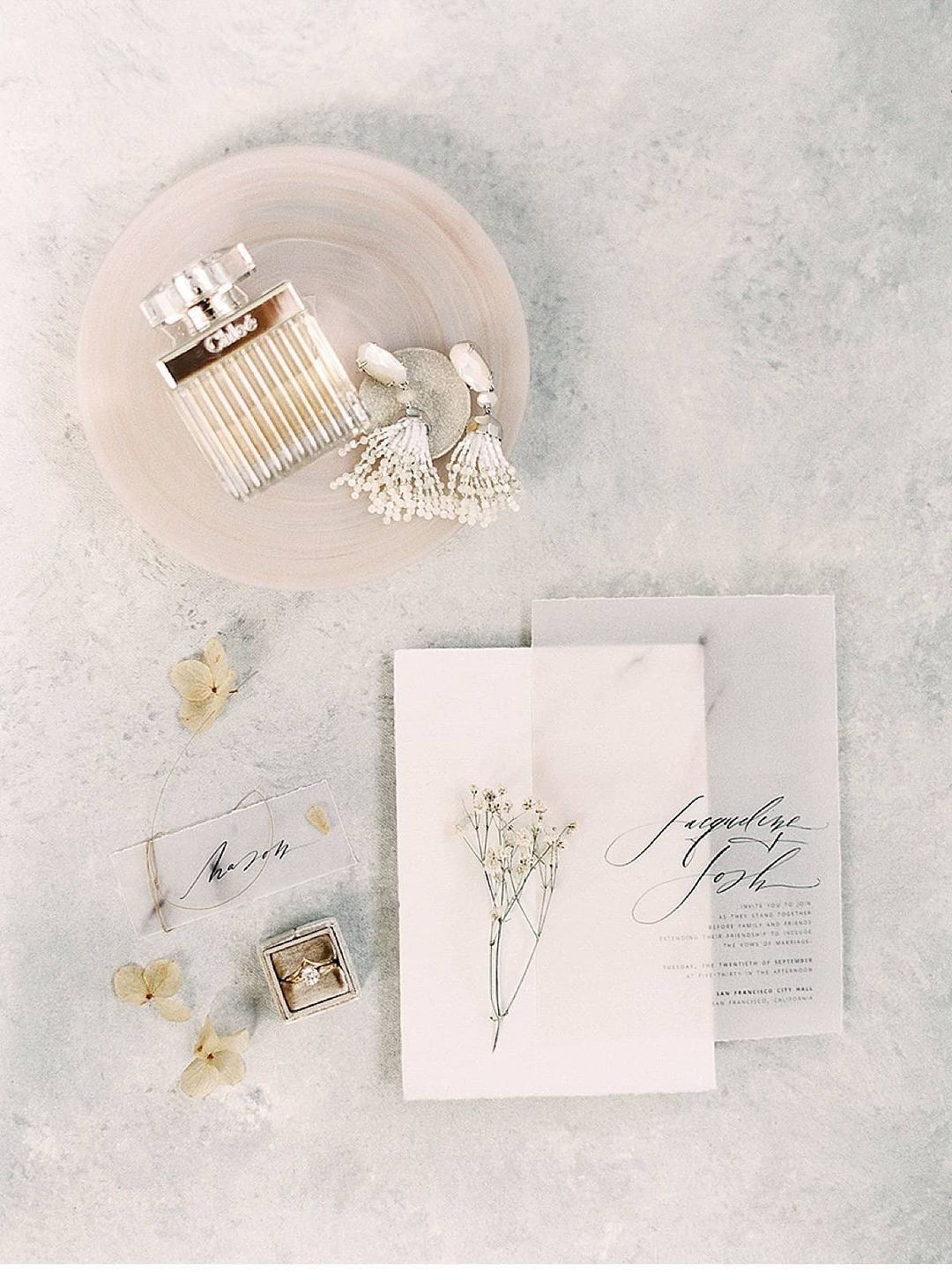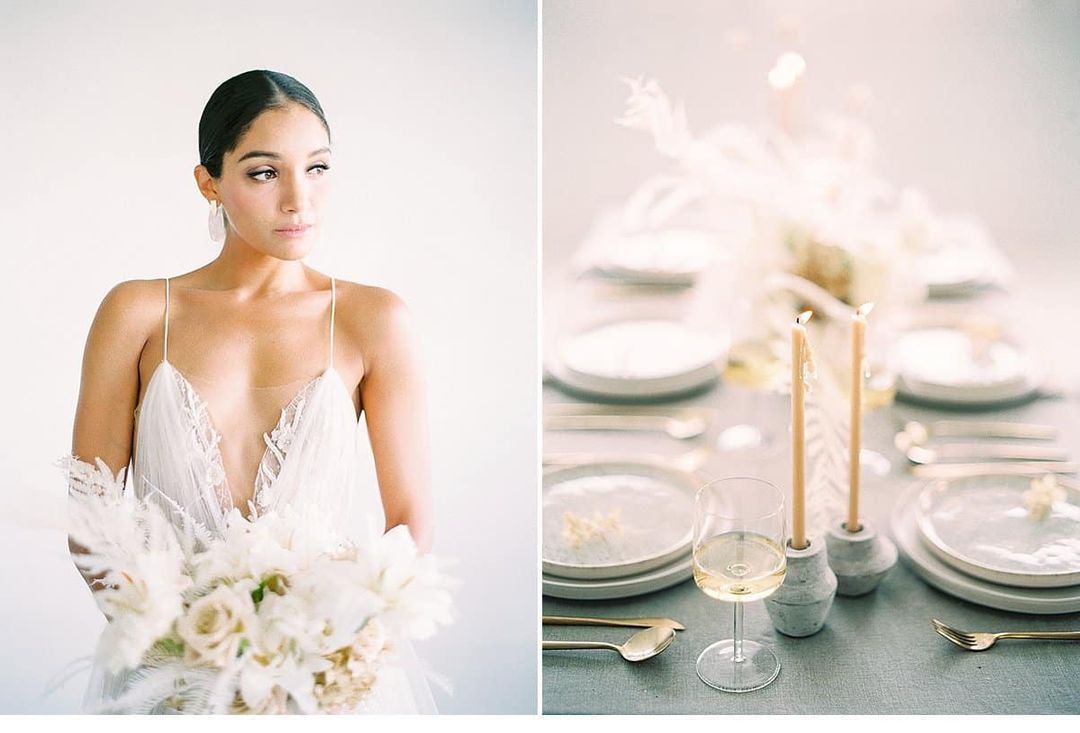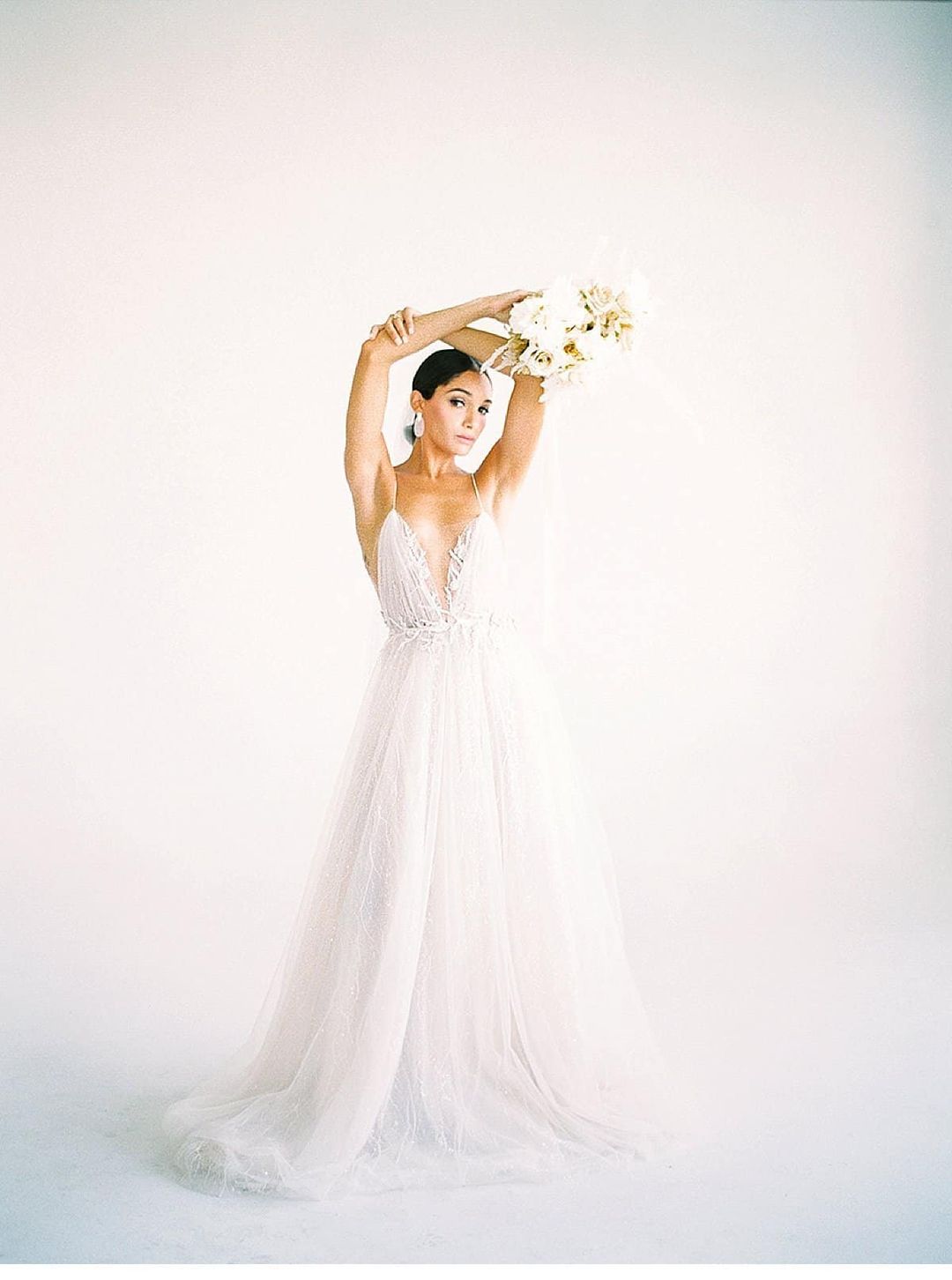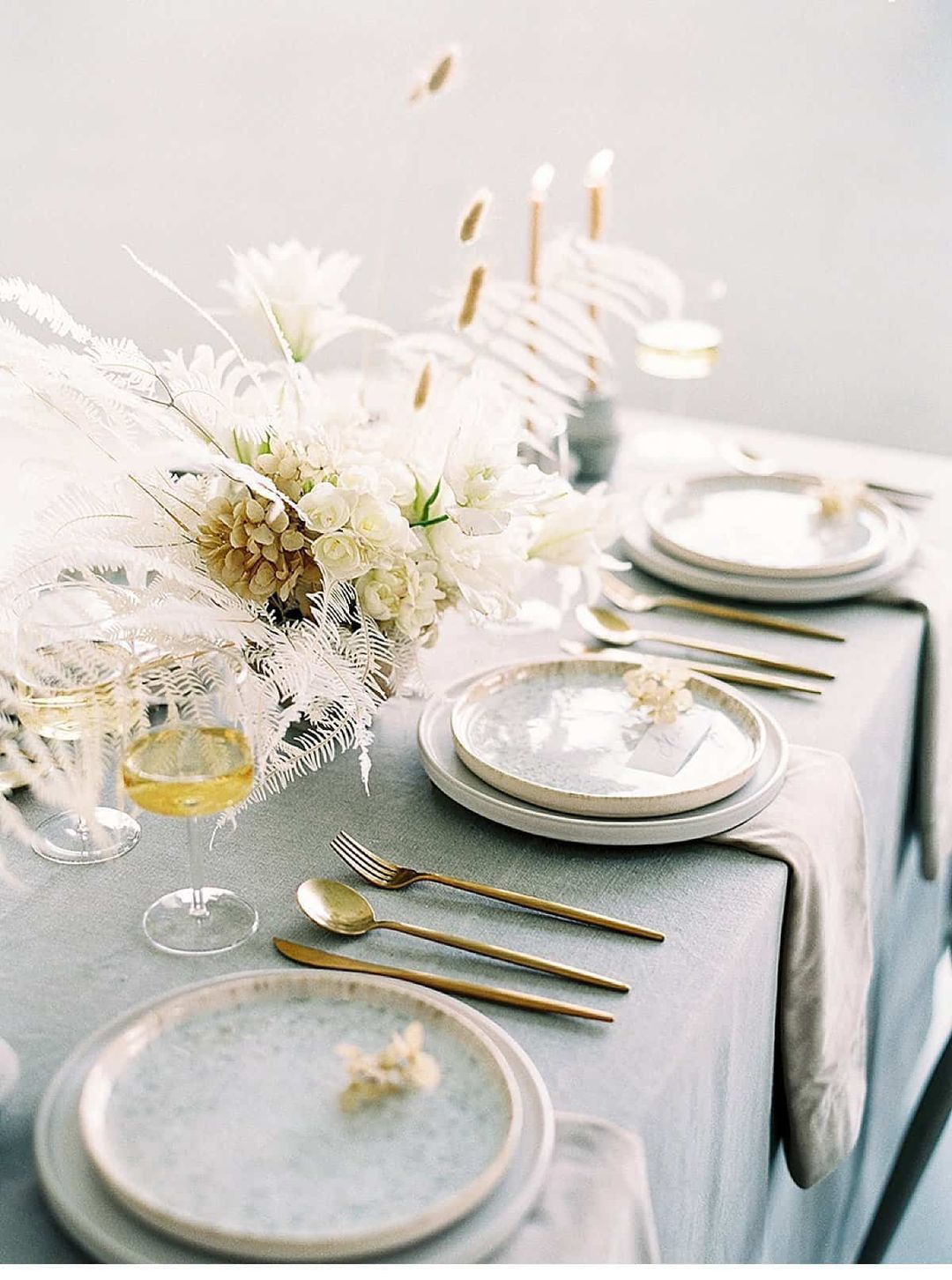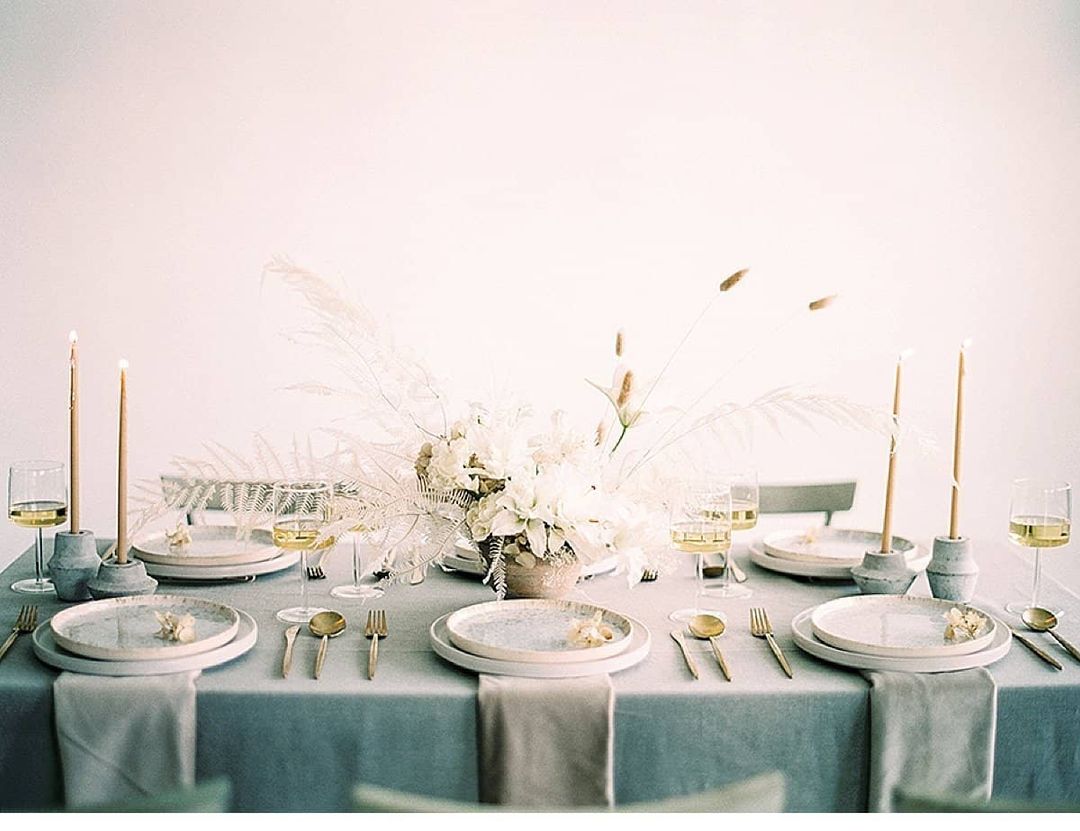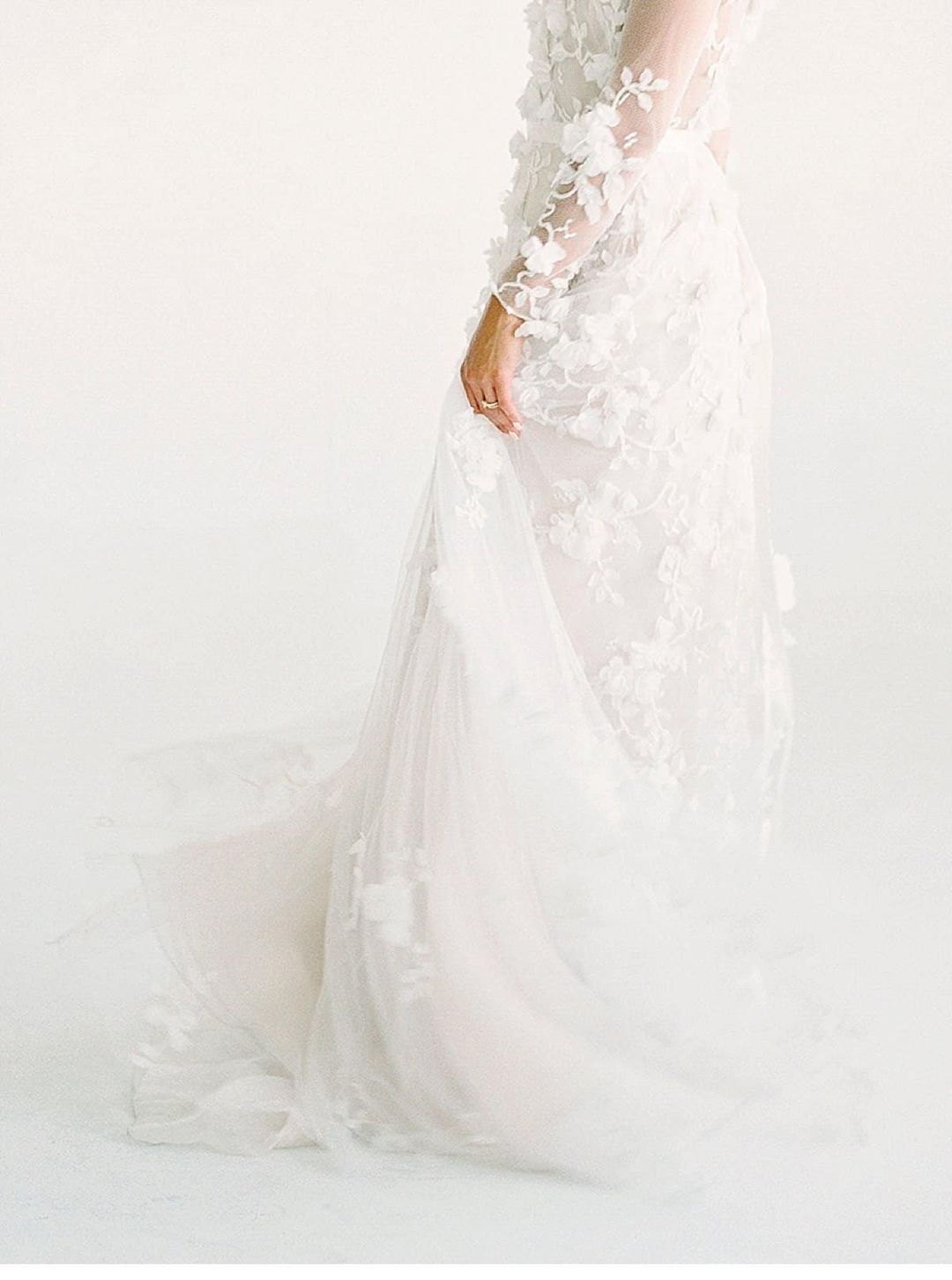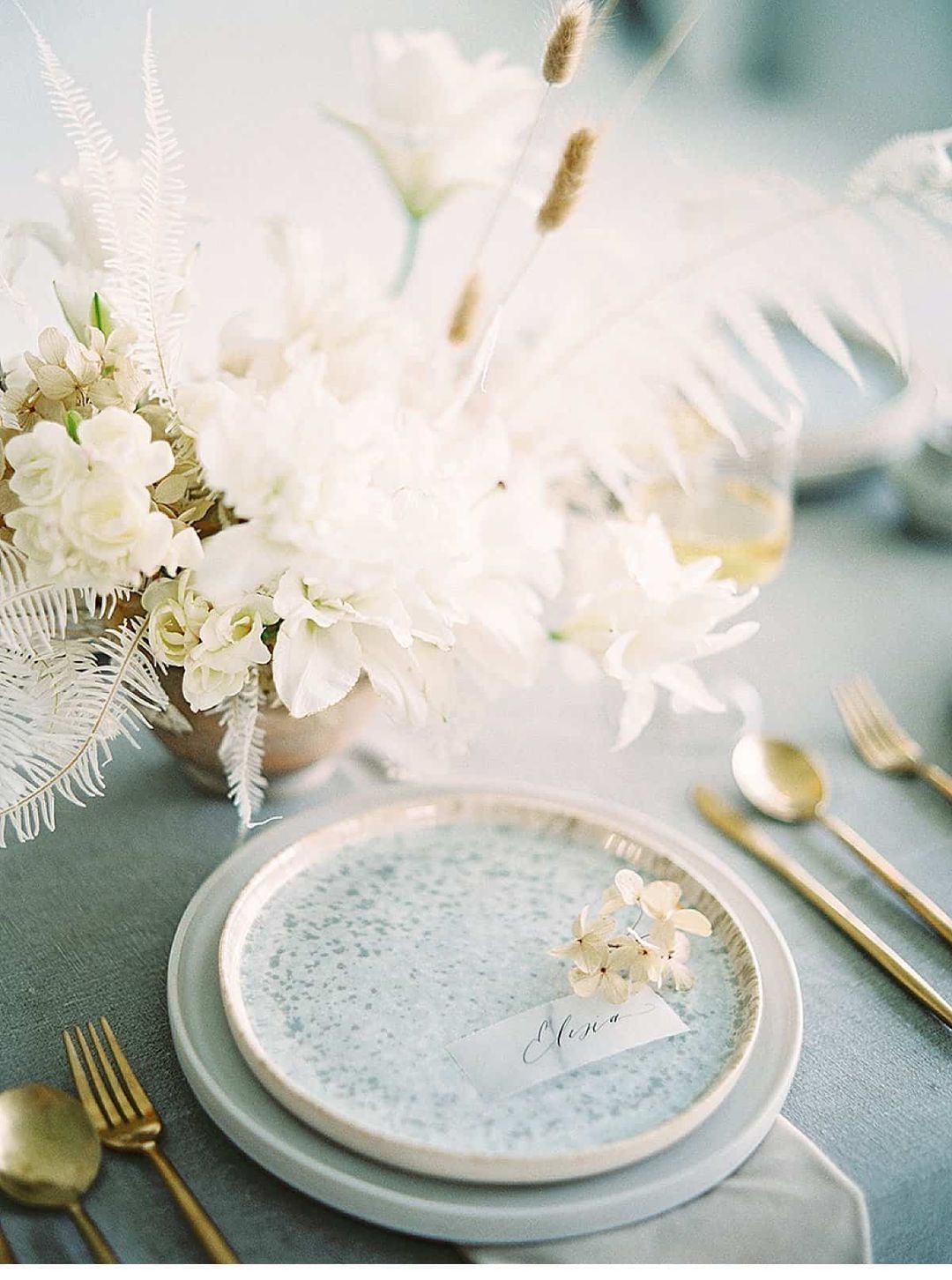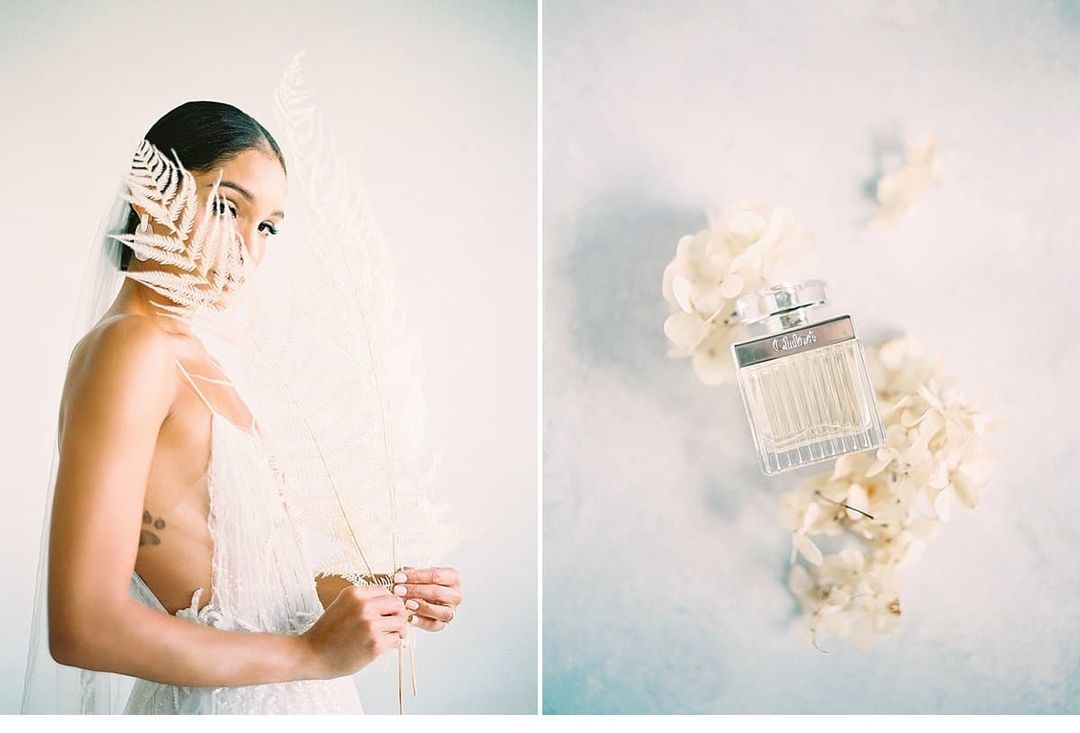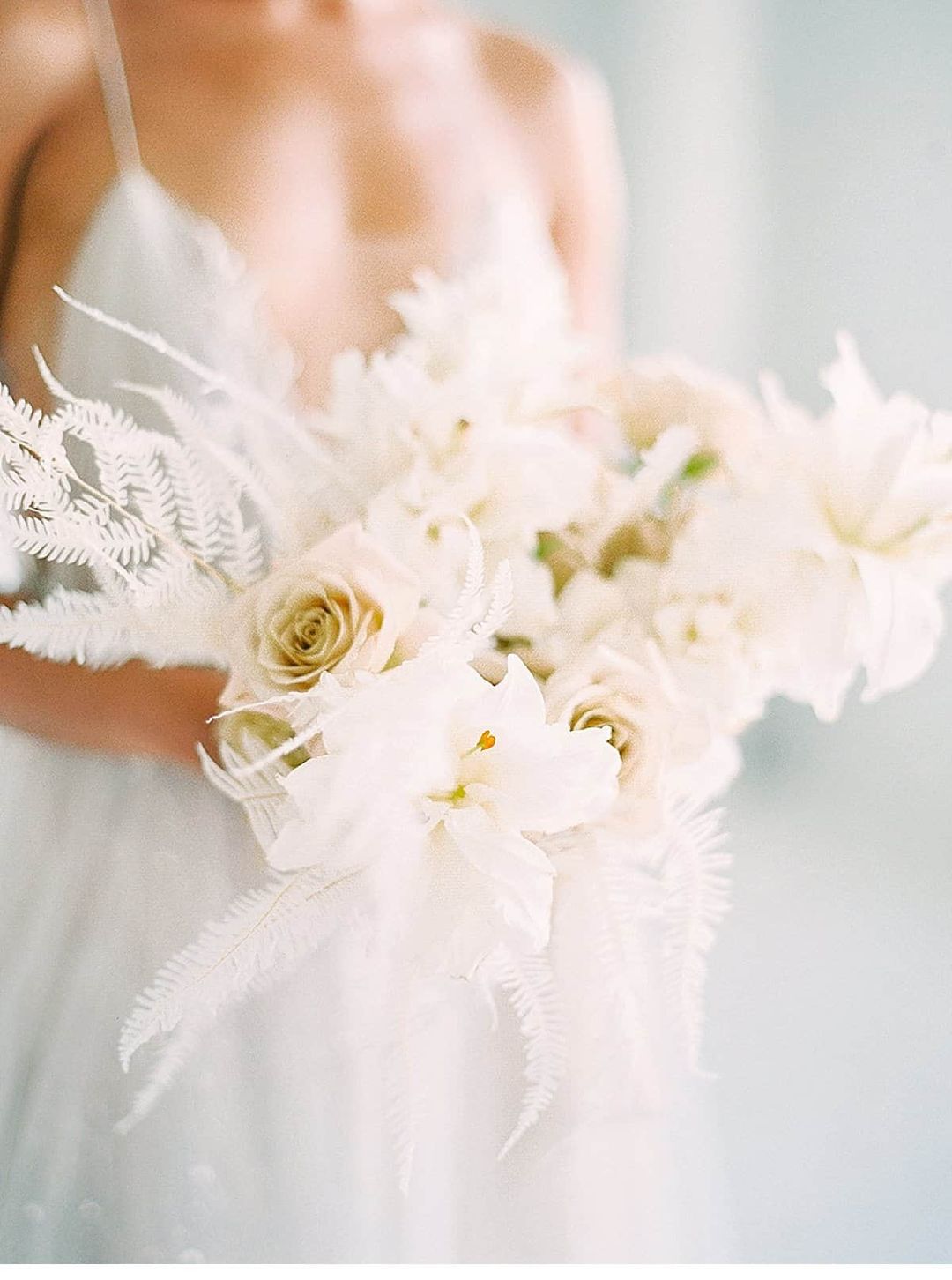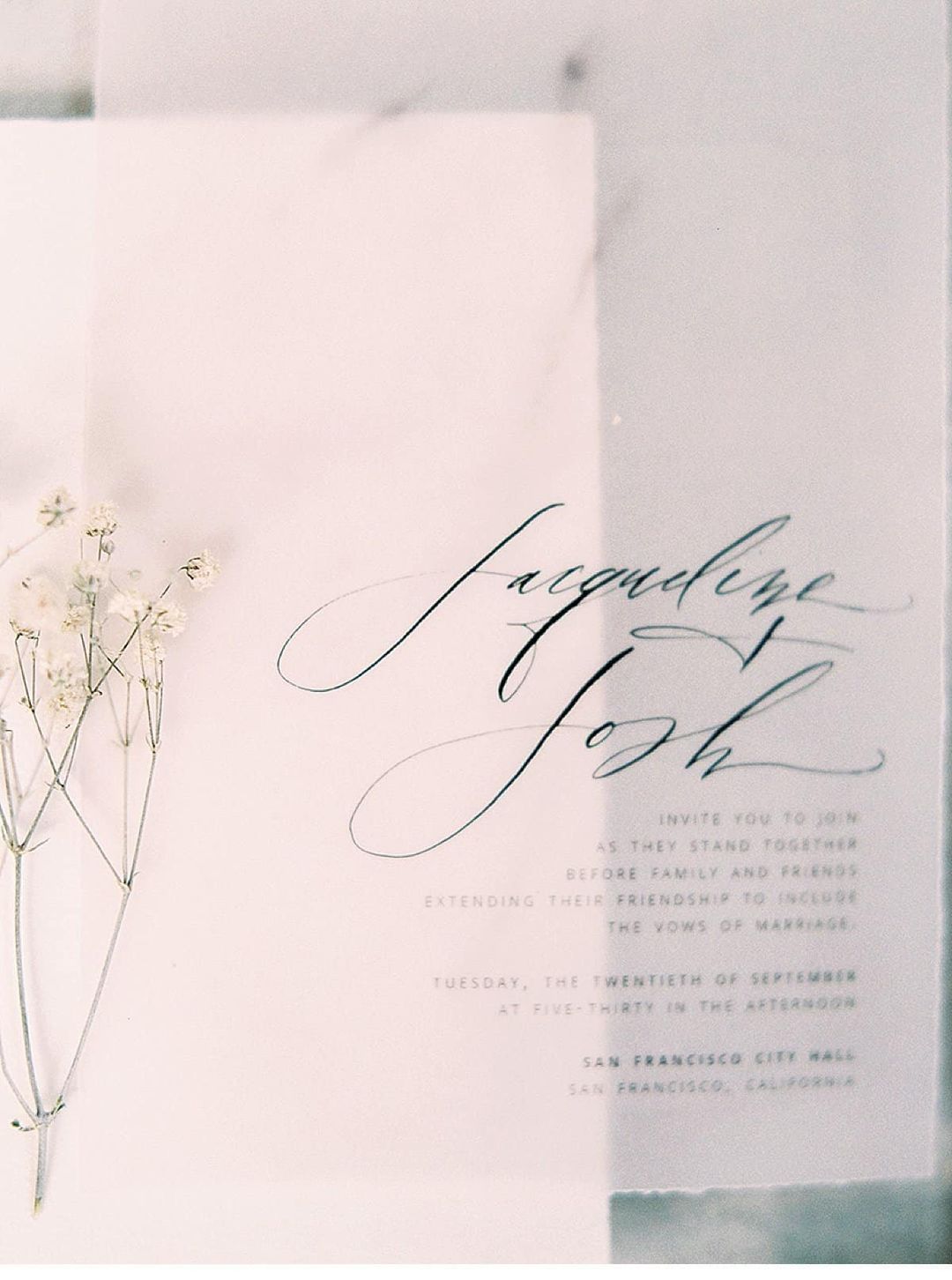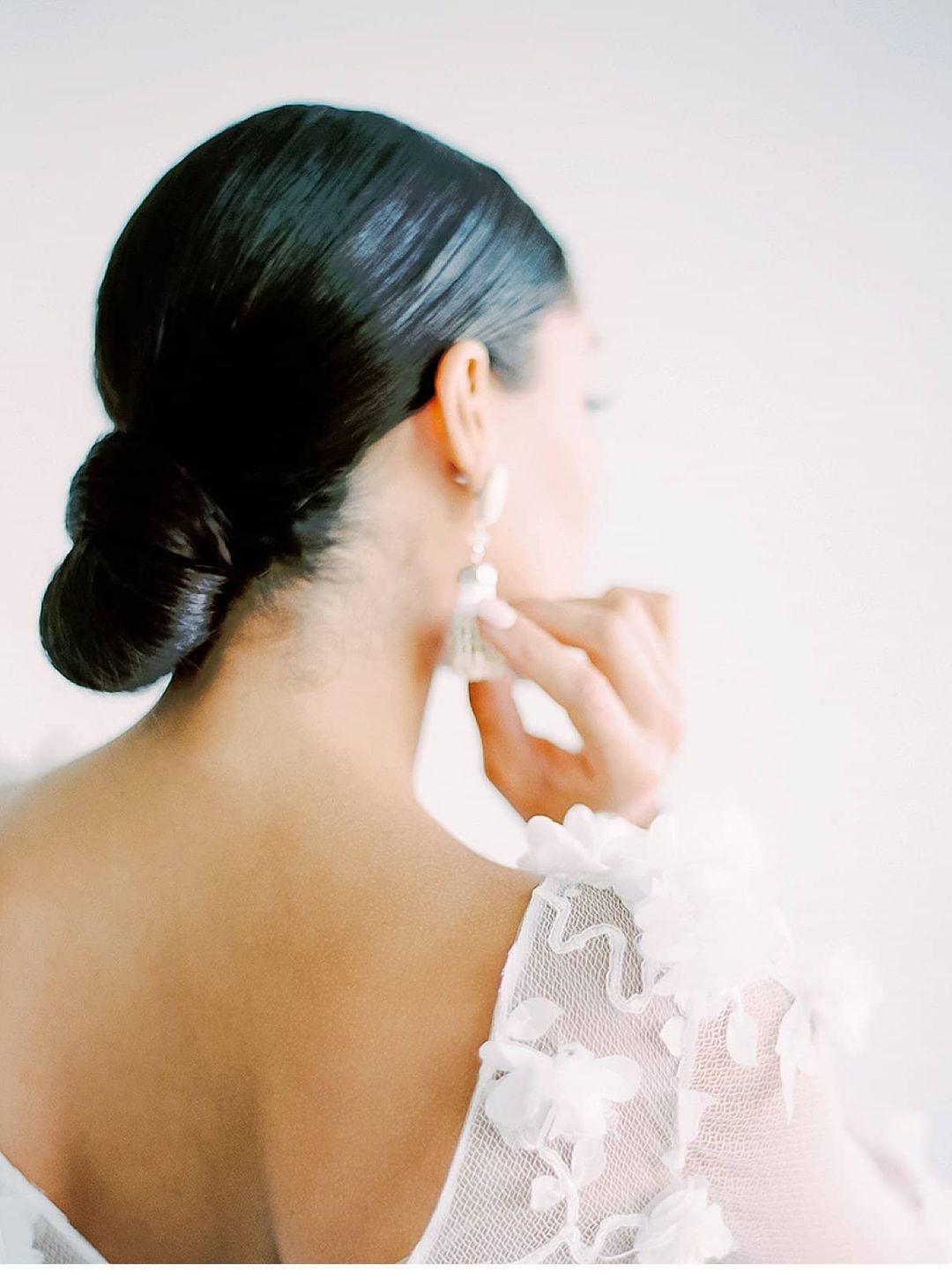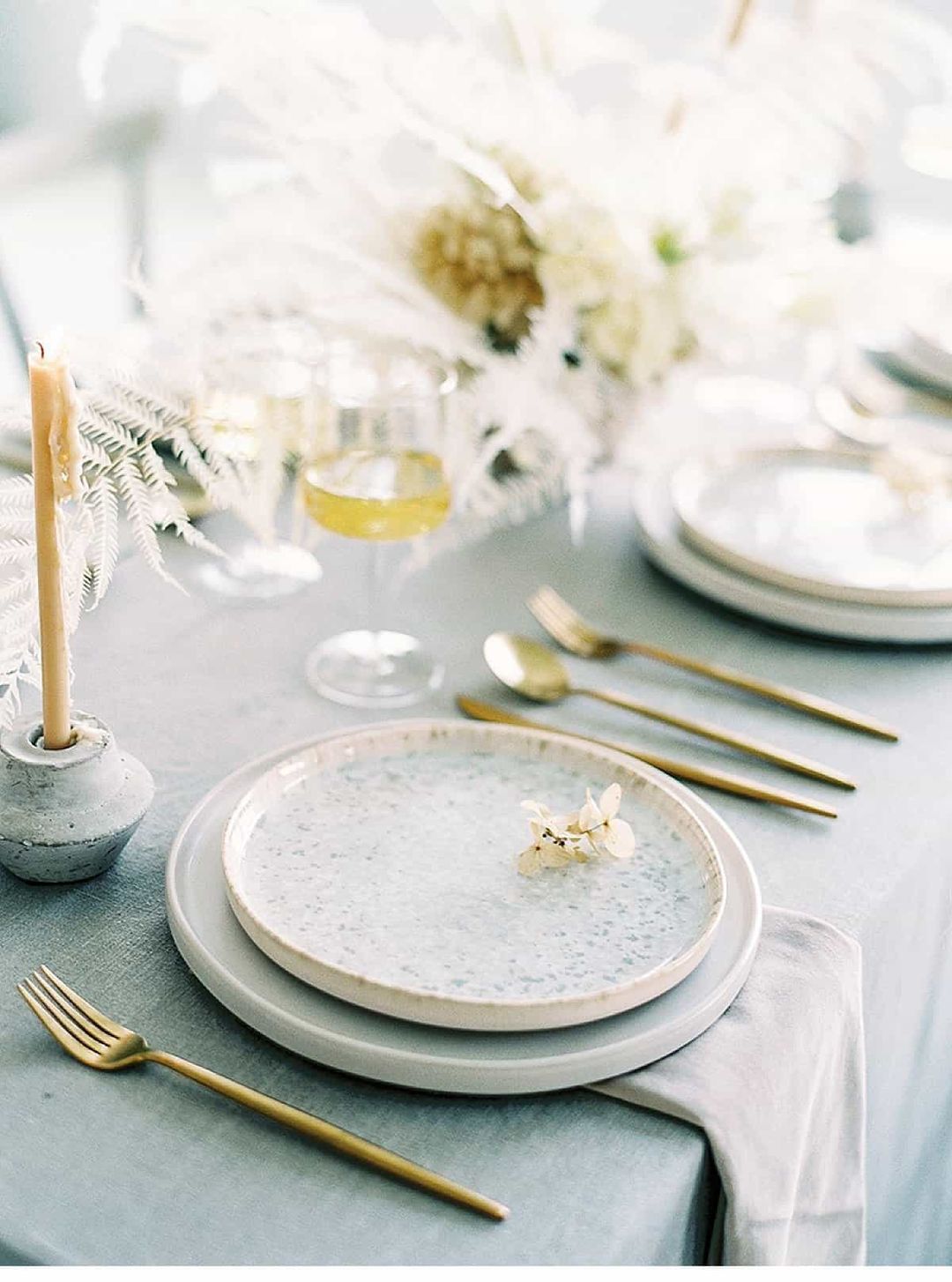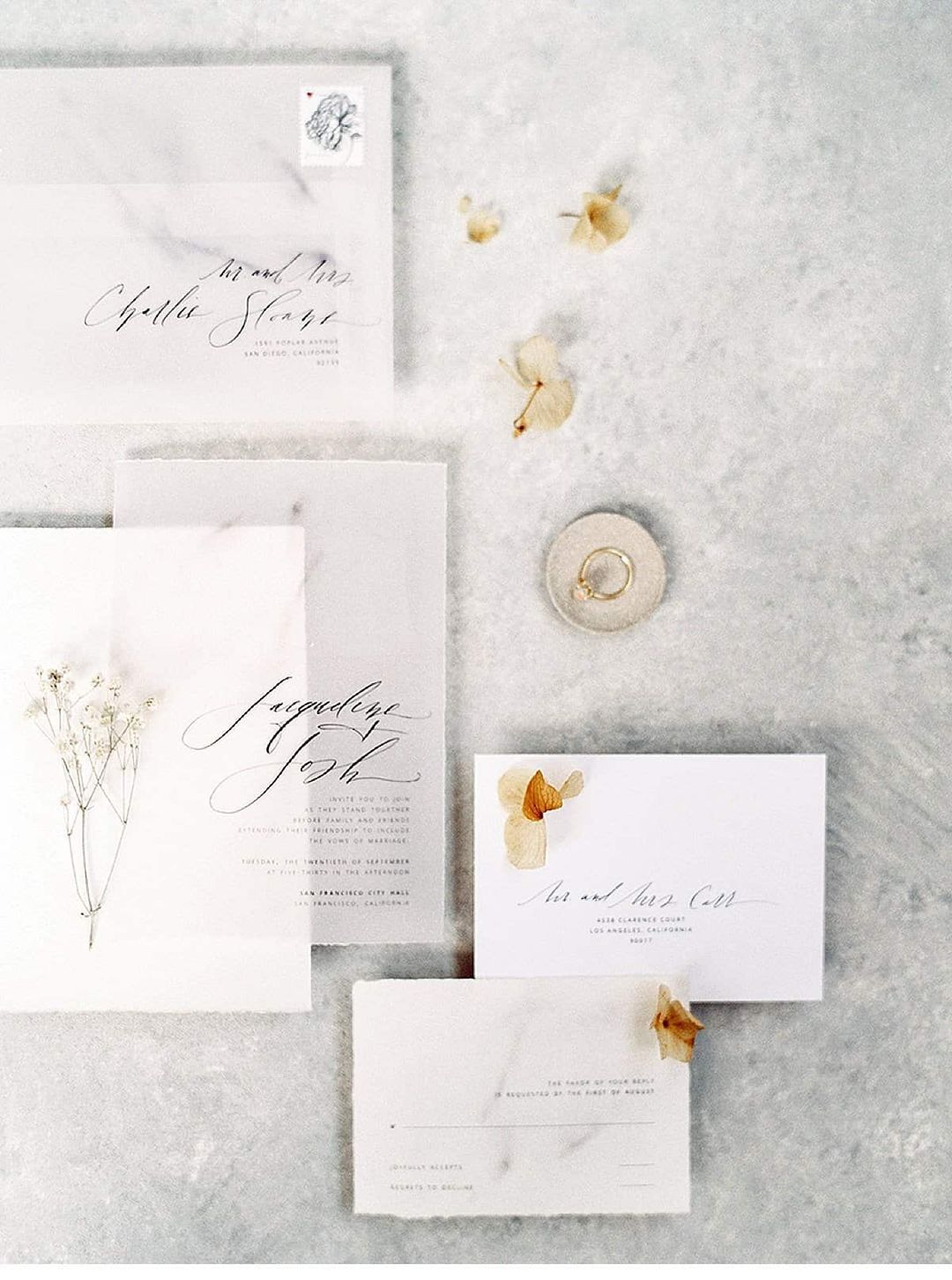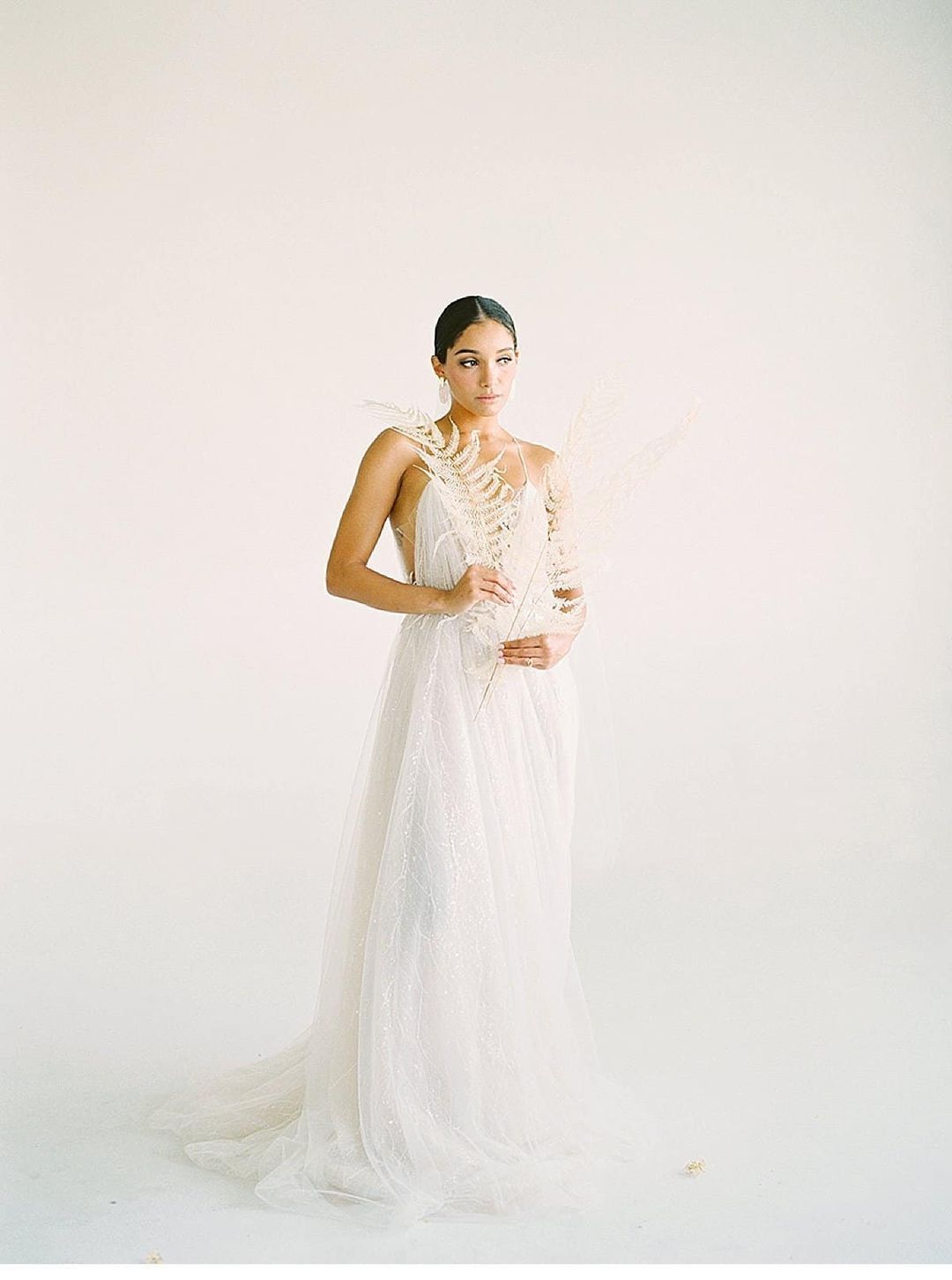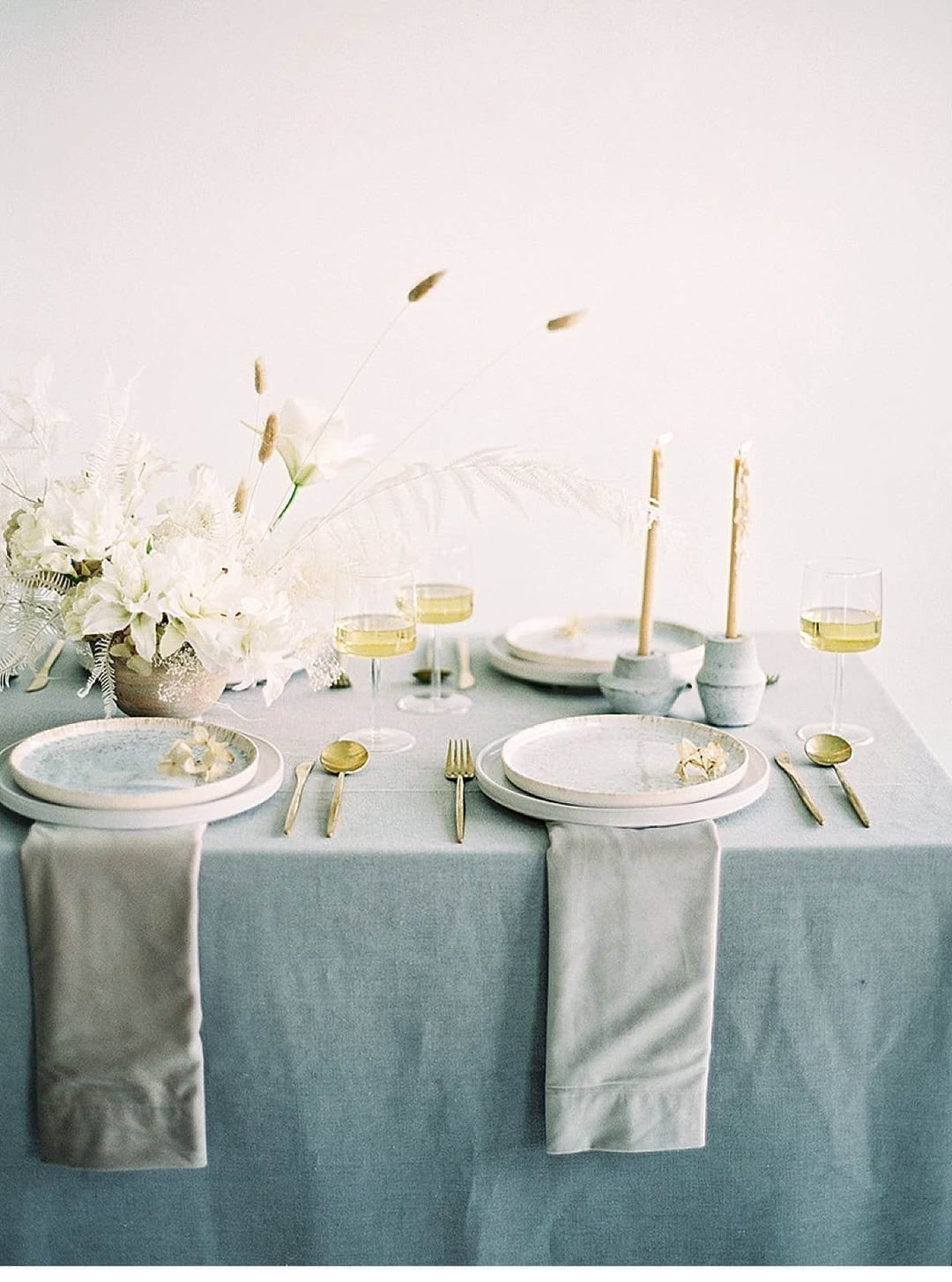 Photography: Luna de Mare Photography
Event Design: Natalie Choi Events 
Floral Design: Plenty Of Petals
Bridal Boutique: Kinsley James Couture Bridal
Gowns: Liz Martinez Bridal
Gowns: Marchesa 
Hair: Chiali Meng
Make Up: Chloe Ho 
Paper Goods: Julie Ha
Earrings: Kendra Scott Jewelry
Ring: Amarilo Jewelry 
Ring Box: The Mrs Box 
Linen: La Tavola Fine Linen Rental
Rentals: Blueprint Studios
Ribbon: Bellame Ribbon
Styling Surface: One Stone West 
Candles: Creative Candles
Candle holders: Anthropologie
Ring dishes: Simple Things Ceramics
Agency: O Models
Model: Jayohna Williams