Feelings of Love in Hong Kong
Even in times of a Corona pandemic, happy couples don't let it stop them from celebrating their engagement. Even if that may mean a bit of re-planning and coming up with new ideas. As in the case of Margaret and Alvis, who originally wanted to travel to Europe to enjoy the southern European atmosphere and their great love.
Together with wedding planner Alison from AF Atelier, they now moved their engagement session to their hometown of Hong Kong.
Alison told: "We discovered a private cottage – built of white concrete and wood overlooking the ocean, inspired by Greek and Southern European architecture.
Working with photographer Heather Lai, we wanted to include the entire property – from the suite, to the terrace with beach chairs facing the ocean, to the pier and beach. Places that offered Margaret and Alvis romantic opportunities to feel at home.
We wanted to create a scenery where real, passionate and pure feelings could be felt. We were so happy to capture their genuine emotions (happiness, tenderness, sweetness, vacation mood) during the day of the shoot. We added a warm yellow tone on the white and blue and wood to support the mood of the shoot."
We hope Heather Lai's beautiful images inspire you to celebrate your love even in times of a pandemic.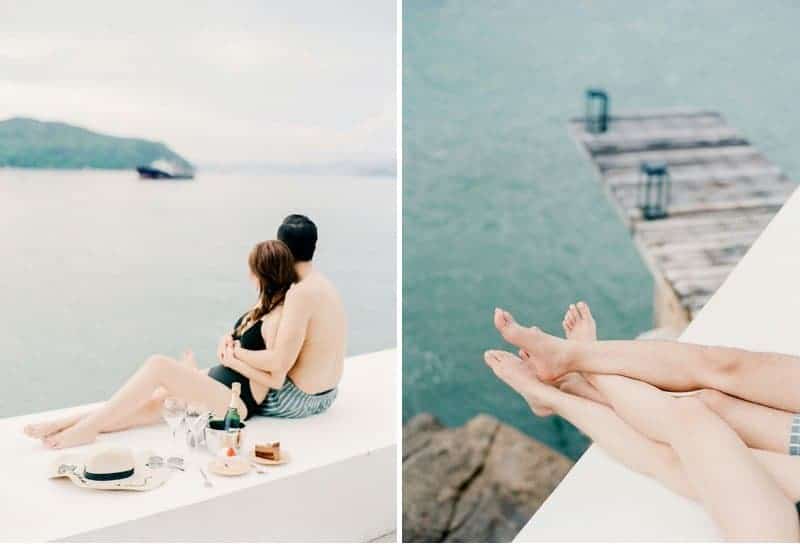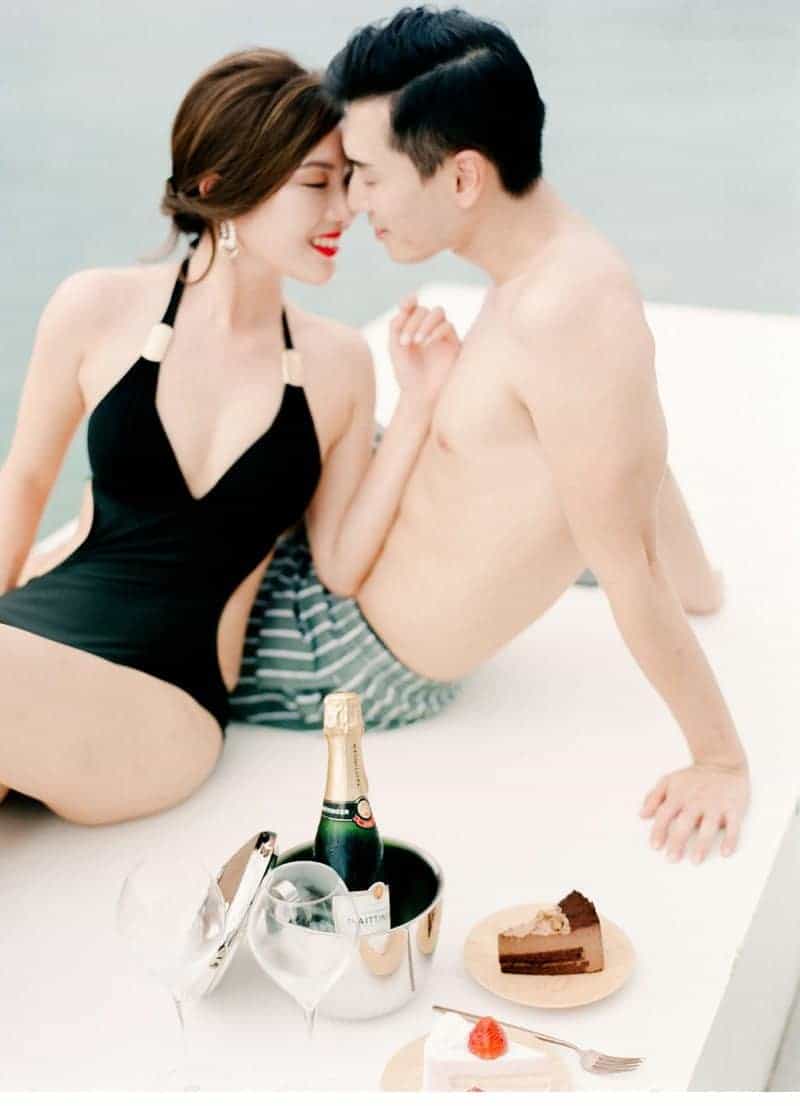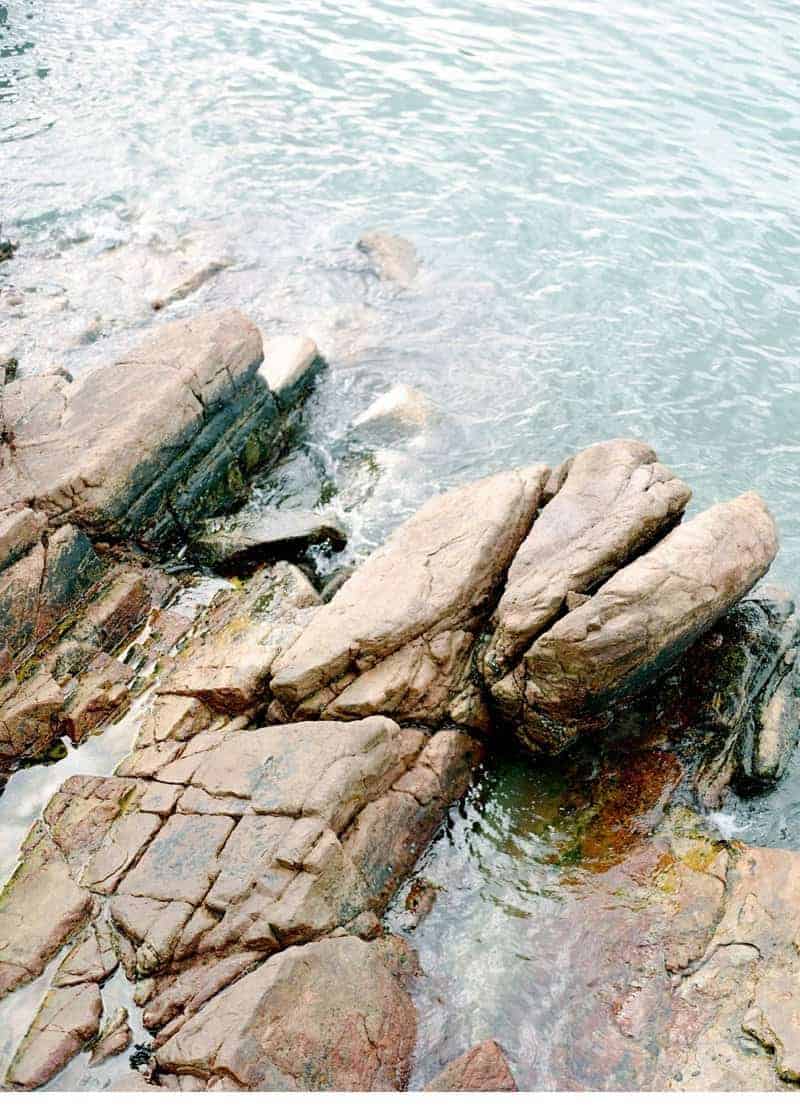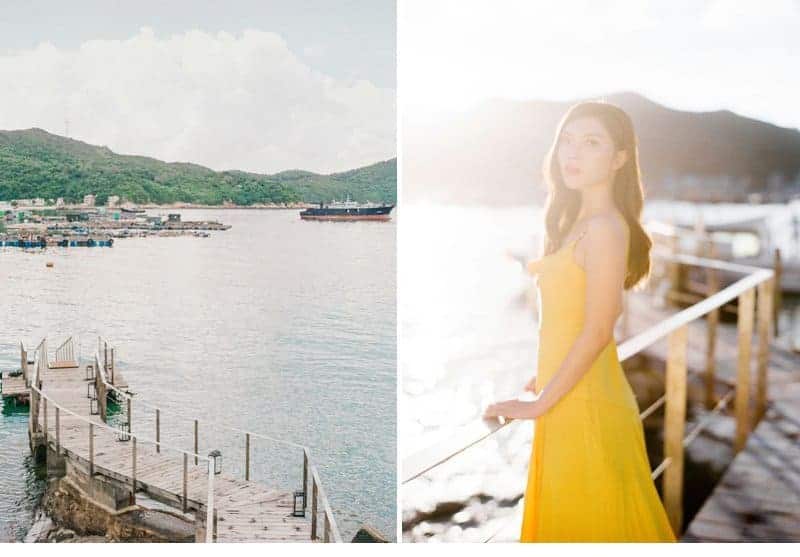 Photography: Heather Lai Photography
Planning & Styling: AF Atelier 
Hair & Makeup: Xing Maquillage
Wardrobe: The Lace Atelier via Miss Bride Wedding Shop
Love Letters: Whale Whispers
Couple: Margaret & Alvis