Fifty Shades of Blue in Provence
A picturesque landscape in Provence, a dreamy location, a striking bride with her horse and a romantic inspiration variety are the perfect ingredients for this stunning wedding vision.
Photographers Sarah Stefani and Thomas Audiffren designed a beautiful concept in this amazing setting. Their stunning images accompany us on an unforgettable journey to Provence.
Sarah Stefani und Thomas Audiffren told: "Showing the complicity between a princess and her horse was what we wanted to present in this "Fifty Shades of Blue" inspiration. Our original inspiration was sublimed by the wedding designers La Blonde et le Barbu Design.
 The choice of beautiful venue, the Abbaye Saint Eusèbe, in the heart of Provence, appeared as the perfect choice for this story. The old Abbey, surrounded by poetic gardens, lavender fields and cypress.
 This styled shoot is dedicated to something that we could describe as a peaceful moment between our bride of the day, Margot, and her beautiful white horse. The color palette is inspired by different shades of sky blue with a touch of cream. The intimate aspect of the shooting is revealed, for example, by the six seats (by Be Lounge) table. One of our goals was to create a very elegant, soft and romantic atmosphere,
The design of the table includes tableware by  Joli Bazaar, gauze runner by Decovita Events and linen by Madame de la Maison. The table is perfectly sublimed by the amazing wedding cake created by LB Cake Design.
This approach is enhanced by the incredible work of Manon Lagadic with the hair design and the make up of Margot. Our bride of the day is also beautified by the elegant dress designed and created by Géraldine Daulon .
 Our color palette and texture elements contributed to the wedding venue's refinement with wonderful Abbaye Saint Eusèbe. The delicate « blue and cream » inspired stationery created by Promesse Graphique perfectly combined the quality of a refined textured paper and the colors' softness that is rarely witnessed in "fine art" weddings. The flatlay is designed by our florist of the day, Ricci Floral Creation. The vibrancy of the bride's flower bouquet, the floral decoration of the table and the floral arch created by Ricci Floral Creation appears as the best trace to reveal our unconventional approach for this shoot. The white flowers are lightly deconstructed and chosen to fit with the simple table with these specific color tones.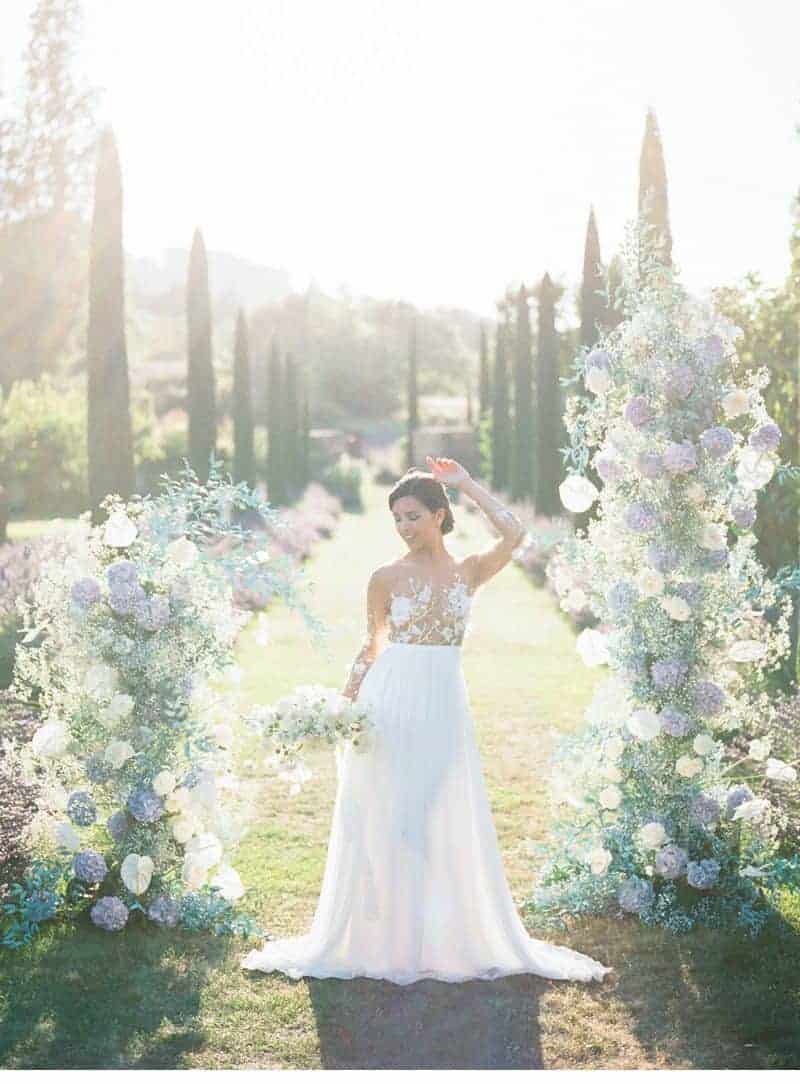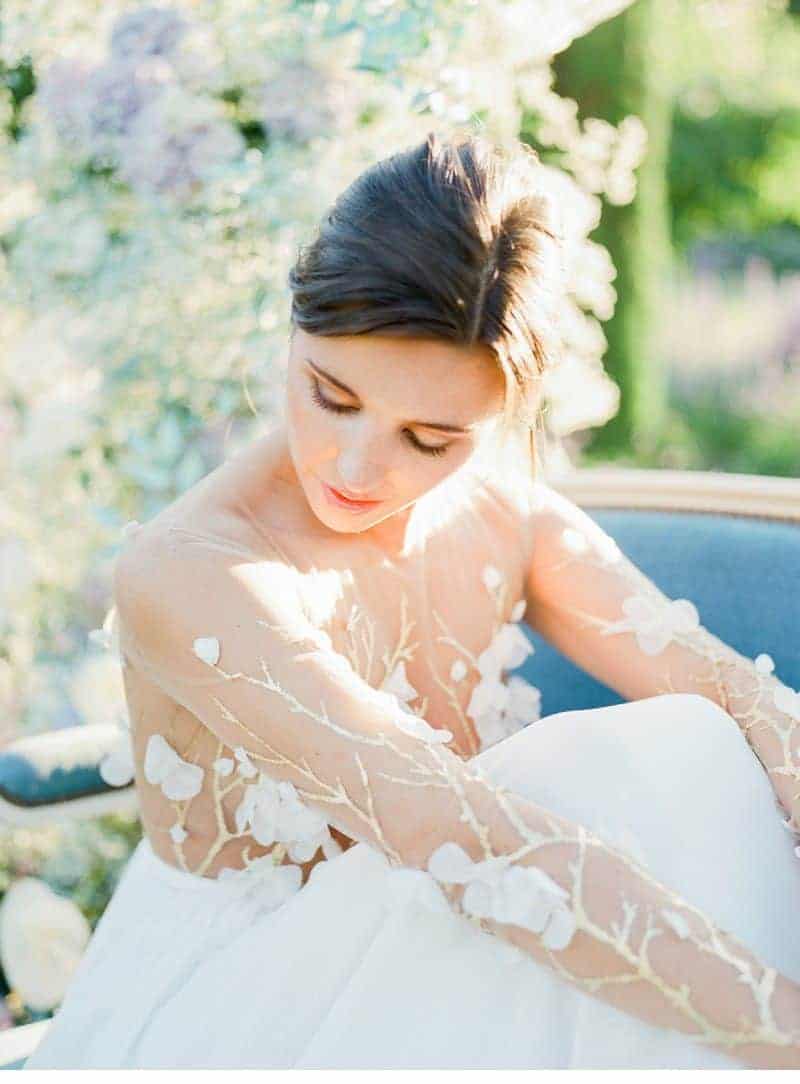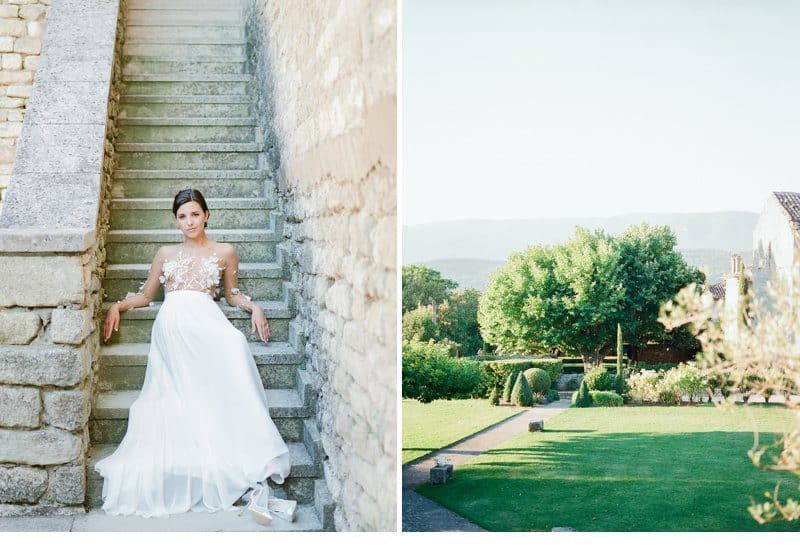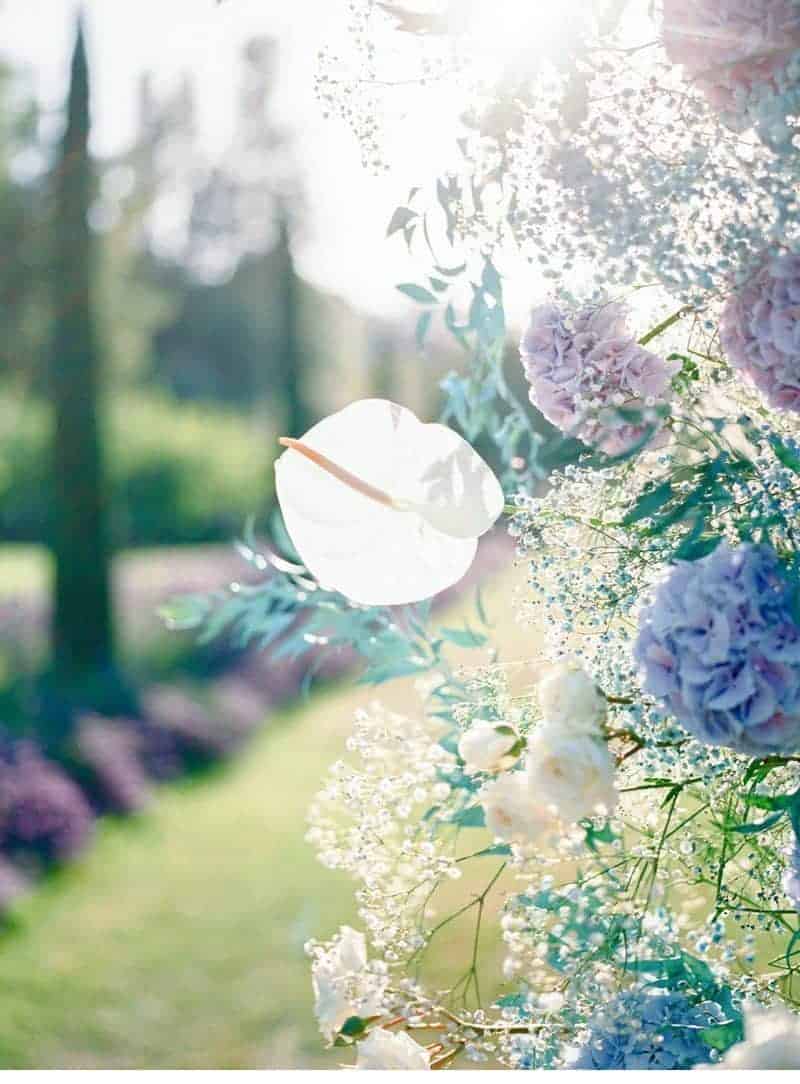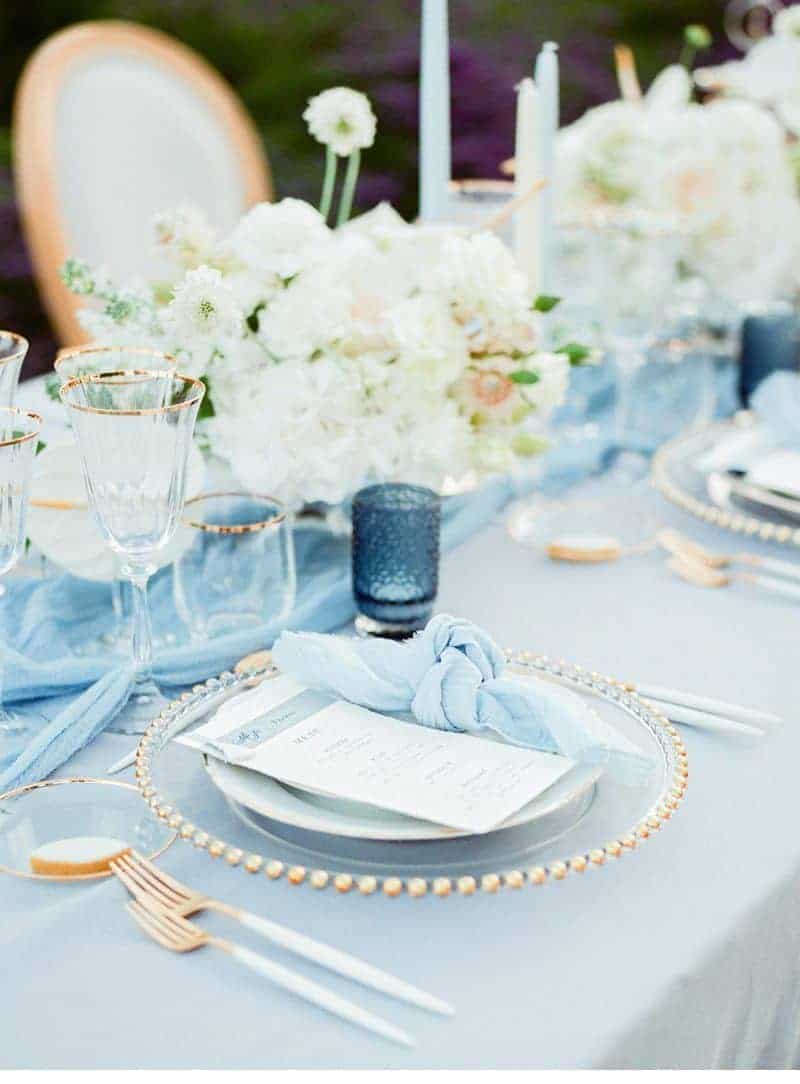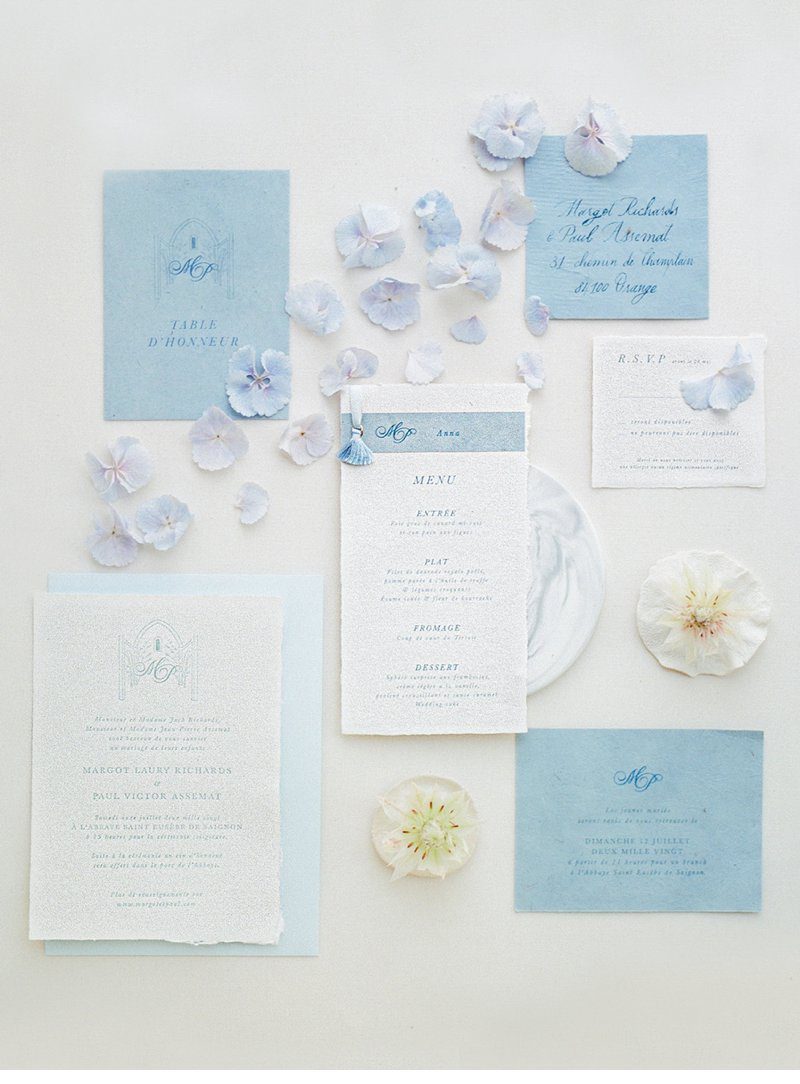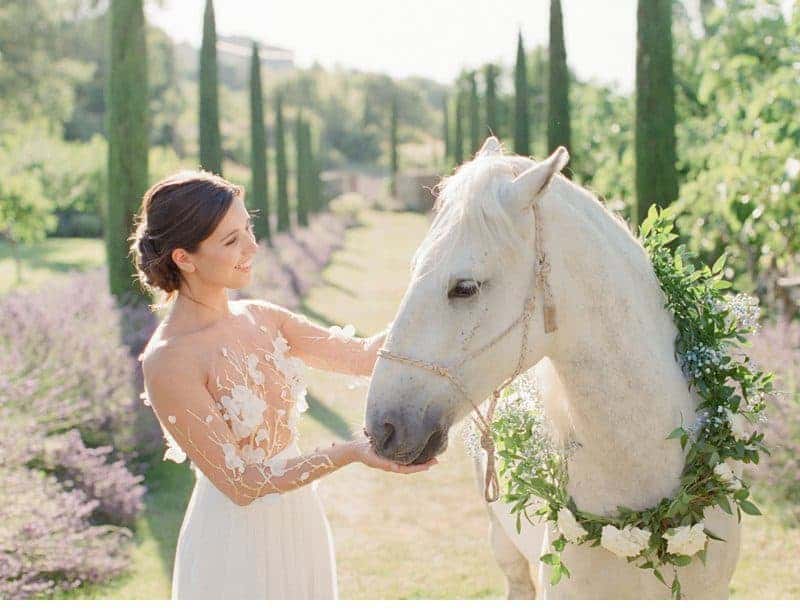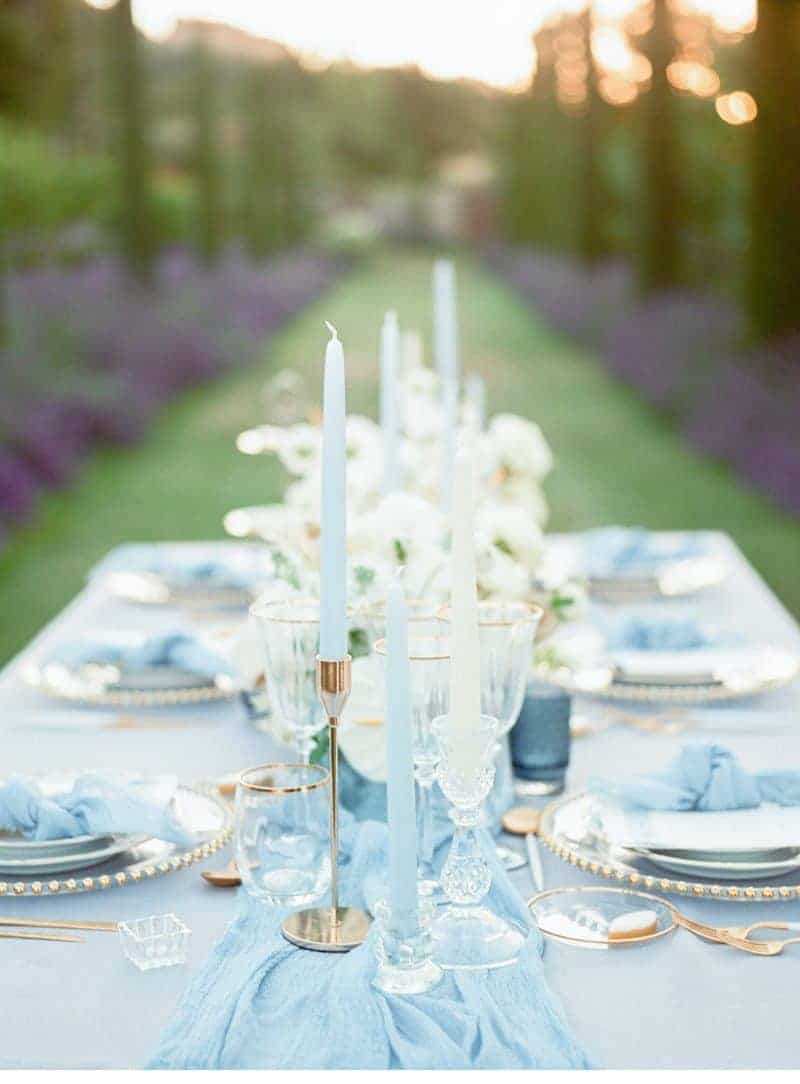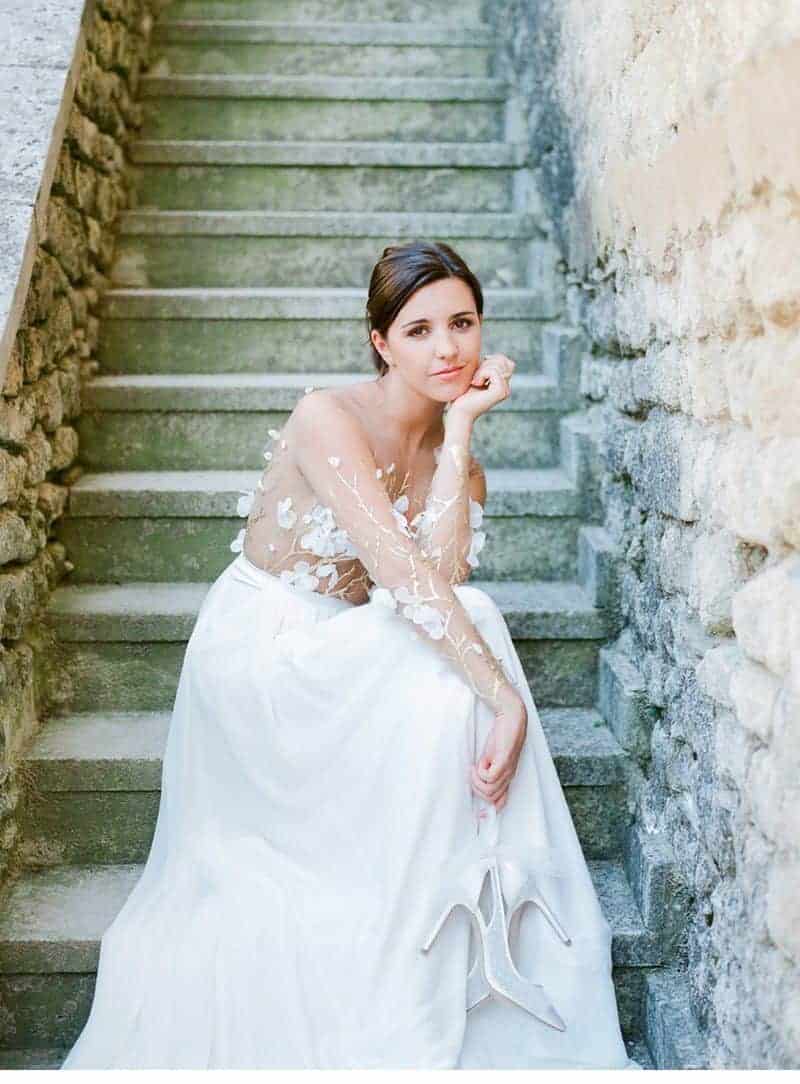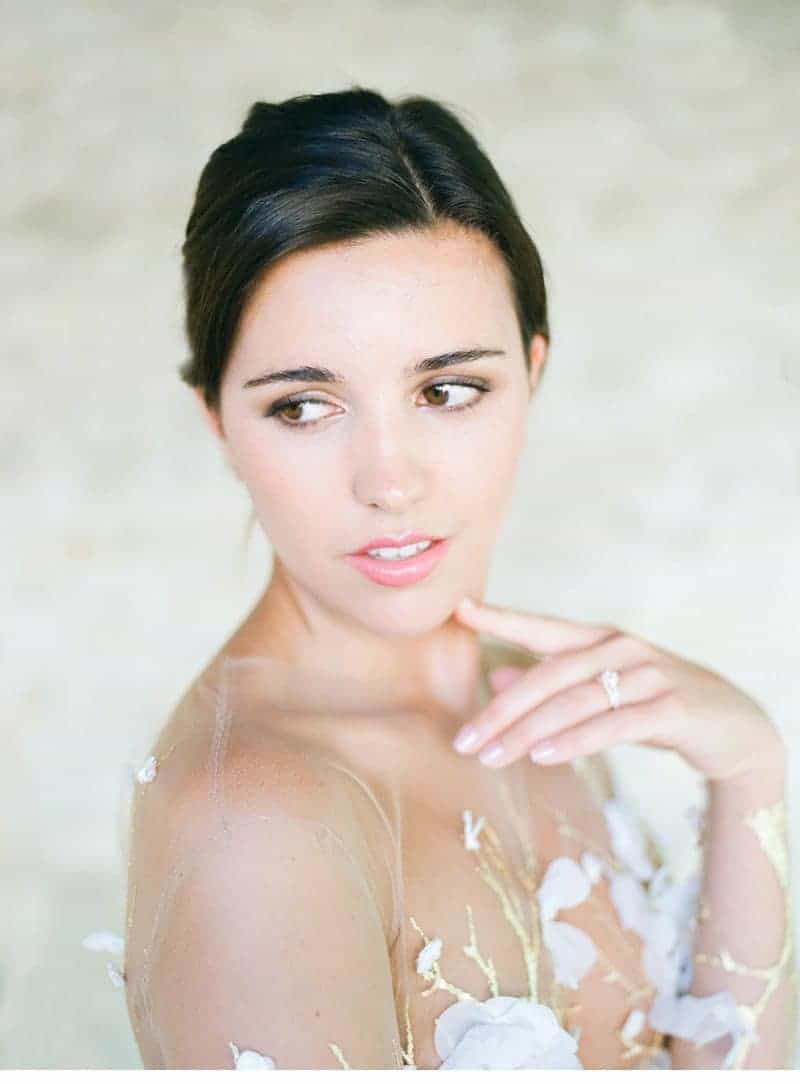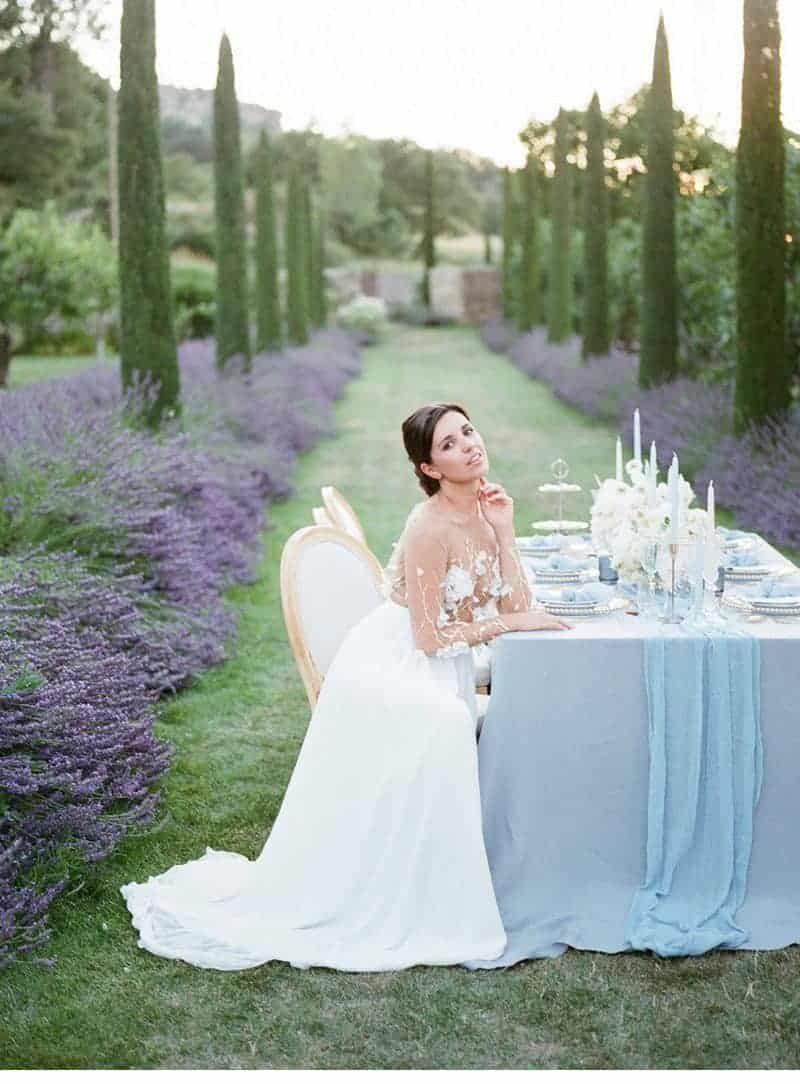 Photographers: Thomas Audiffren and Sarah Stefani
Stylist / Planner: Sarah Stefani  and Thomas Audiffren
Floral Designer: Ricci Floral Creation
Dress Designer: Géraldine Daulon
Venue: Abbaye Saint Eusèbe
Cake Designer: LB Cake Design
Hair & Make-up Artist: Manon Lagadic
Filmmaker: Jino Agnelli
Wedding designer: La Blonde et le Barbu Design
Stationery: Promesse Graphique
Flatlay design: Ricci Floral Creation
Chairs rental: Be Lounge Officiel
Tableware rental: Joli Bazaar
Gaze runner: Decovita Events
Linen: Madame de la Maison
Shoes: Bella Belle Shoes
Ring box: The Flatlay Design
Film lab: Carmencita Film lab