Fine Art Bridal Boudoir in Mint and Peach
What appears to be a few sensual moments of calm and self-love of a bride before her grand appearance at first glance is actually the grandiose result of a stylish fine art bridal boudoir workshop hosted by the successful photographer duo Vivid Symphony.
The story that their wonderful pictures tell is the story of a young beauty celebrating the morning of her long-awaited wedding. Full of confidence and love she looks to her future. And enjoys being a woman to the fullest…
With a smile of anticipation, she lolls in her bed, closes her eyes and dreams of this exciting day. She gently inhales the scent of the floral artworks from Die Blumenbinderei, which flows to her from all sides, and sends her thoughts on journeys to return to her with the right words for her vows.
A delicate wedding dress by Mia Lavi finally transforms her into a desirable bride, an artful headpiece and precious jewelry underline the blissful radiance of her curious eyes. The only thing missing for the perfect look is the right pair of shoes, which she will definitely find among her exquisite selection from Bella Belle Shoes…
For the perfect overall picture in their unusual location Zeitraum 10 in Leipzig, however, the experienced workshop hosts lacked one more crucial detail, namely some similarly graceful and appealing stationery from Lettering by GRG, which blended harmoniously into the style and color concept of the two.
Mila and Stephan from Vivid Symphony proudly captured this overall picture and invite us to look for inspiration in their expressive gallery.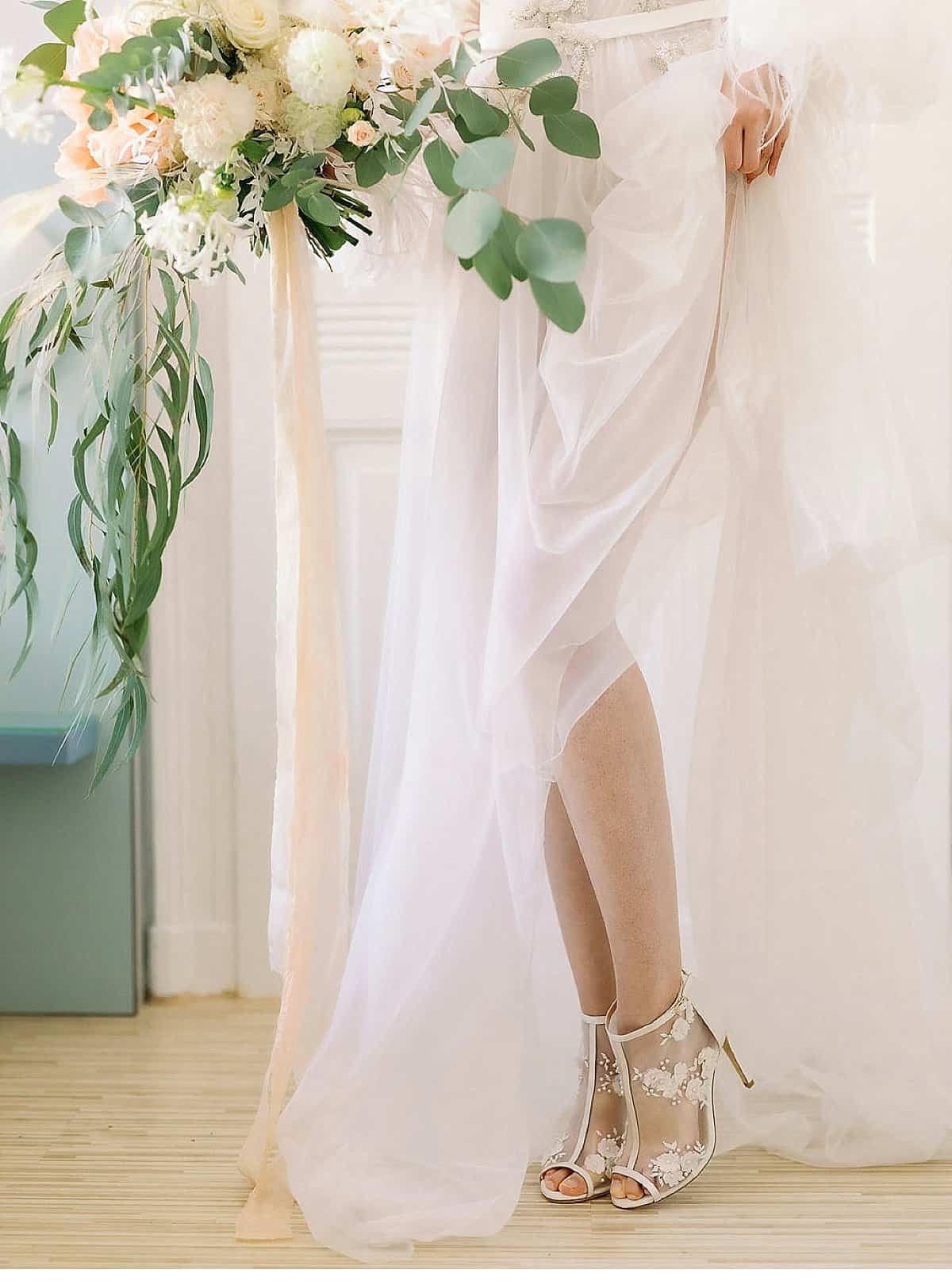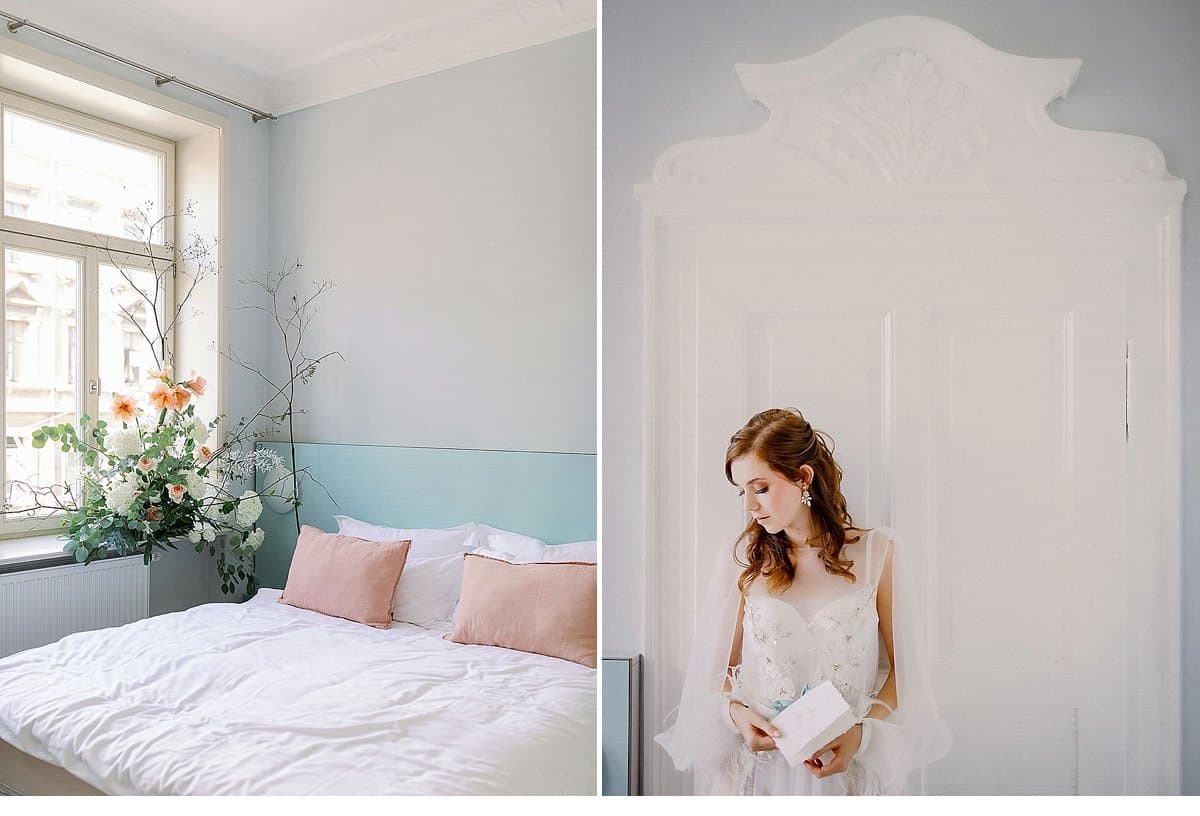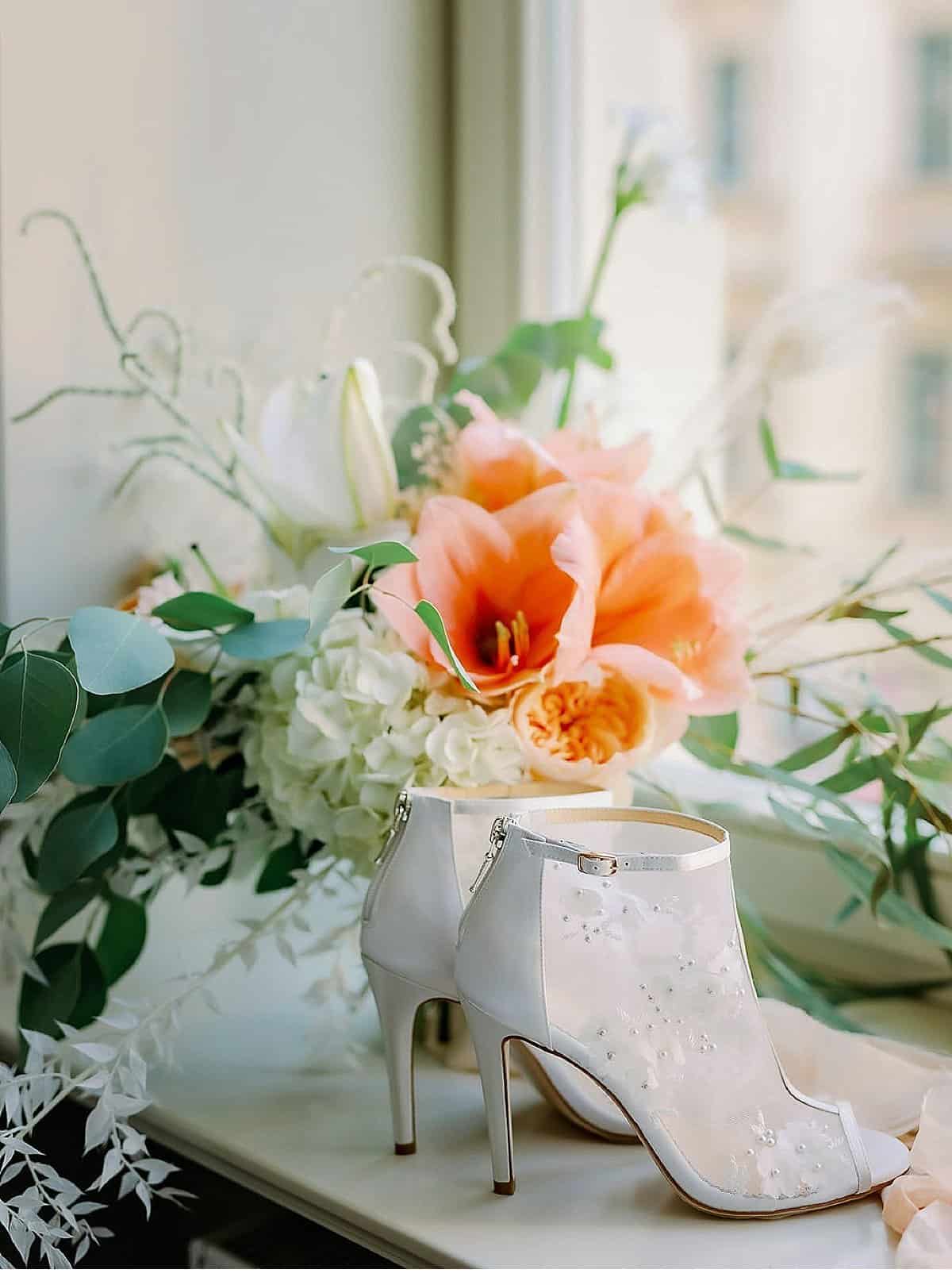 Workshop Speaker, Photography, Concept, Organisation: Vivid Symphony
Second Speaker & Styling Goods: Marry and Lilio
Dress: Mia Lavi via Junika Wedding Concept Store 
Body: Anders Sarda via BH glich 
Headpieces & Earrings: La Chia
MUAH: Anna Schnabel
Flower Decoration: Die Blumenbinderei
Shoes: Bella Belle Shoes via Bridal Boutique Baden Baden
Location: Zeitraum 10
Stationery: Lettering by GRG
Videography: Olivia Delgas
Model: Christina