Fine Art Wedding Morning In Taipei
It is going to be exotic, aesthetic and tasteful, on this wedding morning in Taipeh!
Everyday we surround ourselves with the wonderful art of fine art photography, with the incredibly stylish shots and inspirations of successful wedding photographers, without thinking about if there might be corners in this world that haven´t been introduced to this kind of beauty yet.
The event stylists Annie and Terrie from Olea & Fig Studio know it better and want to make the wedding world in Asia a little better with their work. "This was a modern yet organic bridal styled shoot from our Elan Vital Workshop, a destination fine art photography workshop, which took place in Taipei, Taiwan, this summer. The specific goal was to introduce fine art photography to the Asia Pacific Region, a currently underserved market." they told us.
The impressive pictures were taken by photographer Amelia Soegijono, who led the workshop under the telling motto "The Complexity of Simplicity." Complex and simple, how does that fit together?
"From the handmade ceramic pieces, oak wooden silverware, textural table linens, to food choices, every element was selected and styled to compose a frame that is well balanced yet effortless, clean and refreshing finish but with intricate details. The joy and anticipation one feels on the morning of the wedding day were the key emotions we wanted to portray."
Not only her emotions, but also the bride herself became an indispensable part and also some kind of design element of the shoot, in which seduction and naturalness combined just as elegance and simplicity.
Another highlight was undoubtedly the floral artworks by Twig Studio,, which seem to have been at the right time in the right place to style the scenes to perfection. Scenes that nobody could have captured better than Amelia Soegijono herself.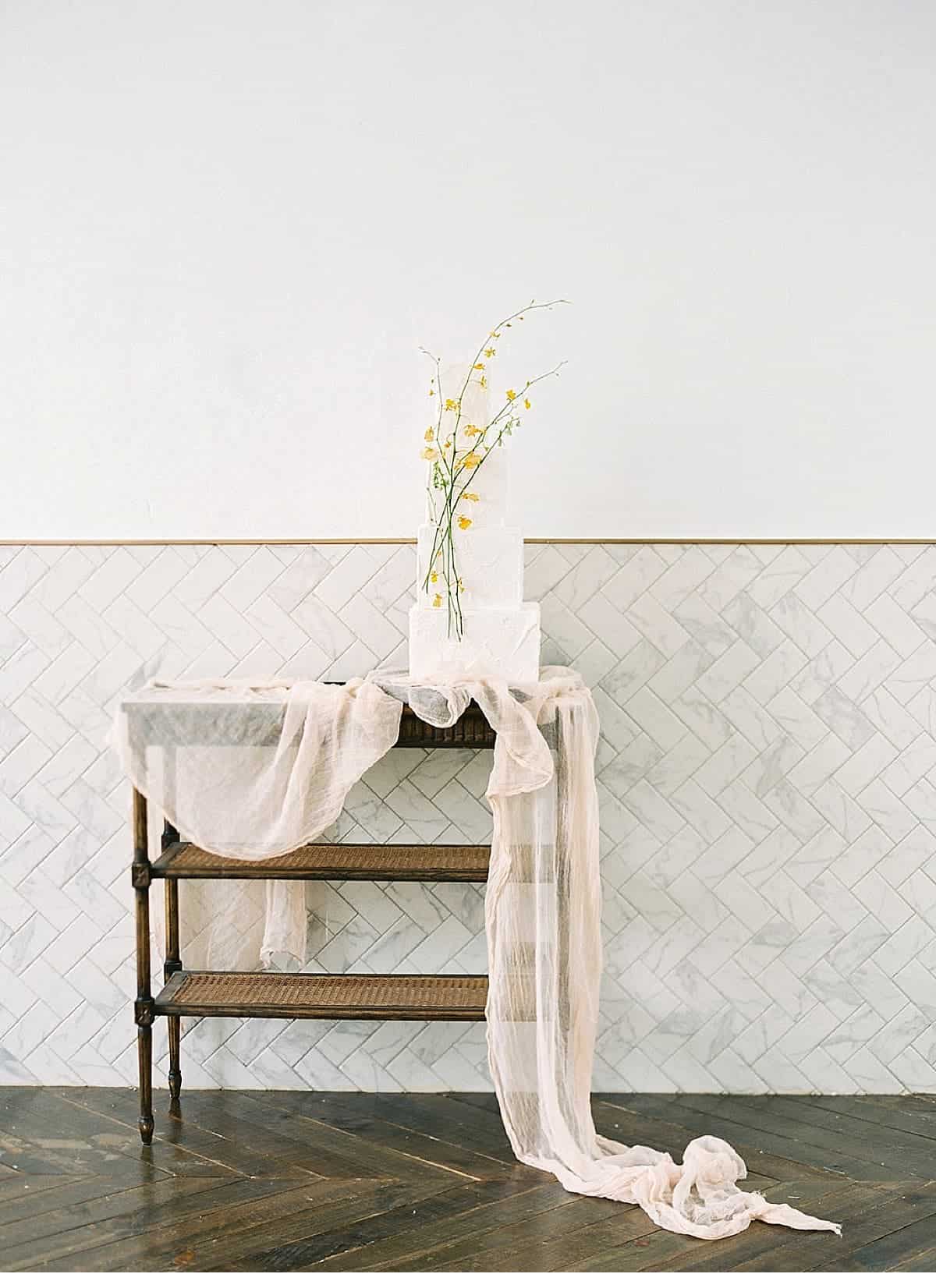 CREATIVE DIRECTION / HOST: Olea & Fig Studio & Amelia Soegijono
PHOTOGRAPHER: Amelia Soegijono
WORKSHOP: Elan Vital Workshop
VENUE: Wutz
DRESSES: JE Wedding
CAKE: Corinen Cake
FLORAL: Twig Studio
SHOES: Bella Belle Shoes
MAKE-UP & HAIR: Gini Lee Make-up
RING BOX: Voeu du Coeur
RINGS: Dds Diamond
PAPER DESIGN: Joyce Chiang
STYLING SURFACES: Sandra Chau Design
BACKDROP: Photo Surfaces
VIDEOPGRAPHY: lifeboatfilm
FILM LAB: Artisan Film Lab