Flowers and Bones
This breathtakingly creative wedding editorial from Mikhail Loskutov Photography and FlowerBazar is a study in contrasts, one that combines different eras and pulls in a magical, bewitched beauty in the most alluring way!
From Photographer Mikhail Loskutov: "It all came to our mind when we occasionally found an abandoned 19th century mansion very close to our city. The location was so outstanding in all it's vanishing beauty that the concept of "Flowers & Bones" was born almost instantly.
We decided to create a dense mix a refinement and decay, blooming and fading, tender and rough. The very fact that this forgotten mansion existed among densely populated suburbs, so close to a huge metropolis was surrealistic as it is and so we went forward in our imagination.
In our mind we drew a picture of a young and noble couple, who came back to a long ago abandoned family estate. Their secluded and very symbolic wedding ceremony among ancient murals, walls and oak floors destroyed by time is – on one hand – a longing for a bygone era. But on the other hand – the birth of new feelings gives hope that this story will be continued."
With his unbelievable pictures Mikhail Loskutov impressively shows that drabness and decadence can also be charming and with the help of unique flower arrangements made by Flower Bazar even romantic and classy!
And they found new possible applications for hunting trophies and bones, too… So let´s get ready to be surprised!
Translation: Marina Jenewein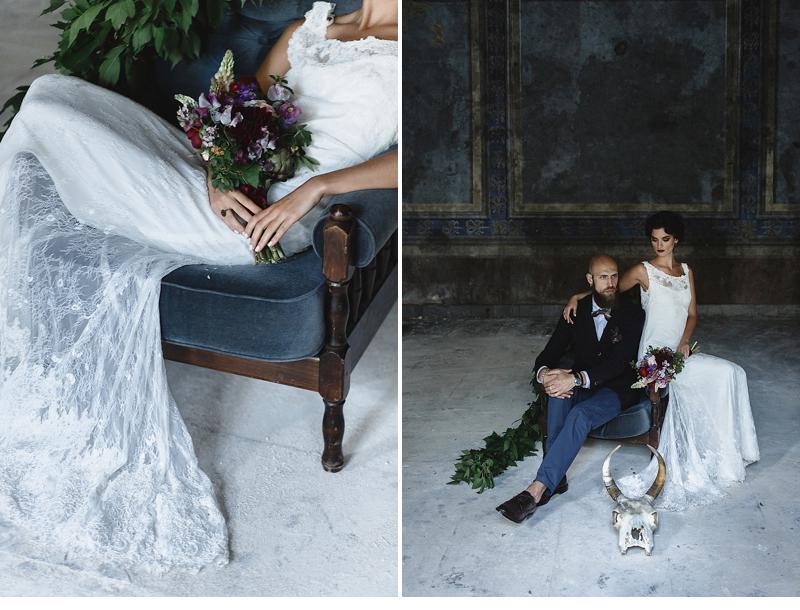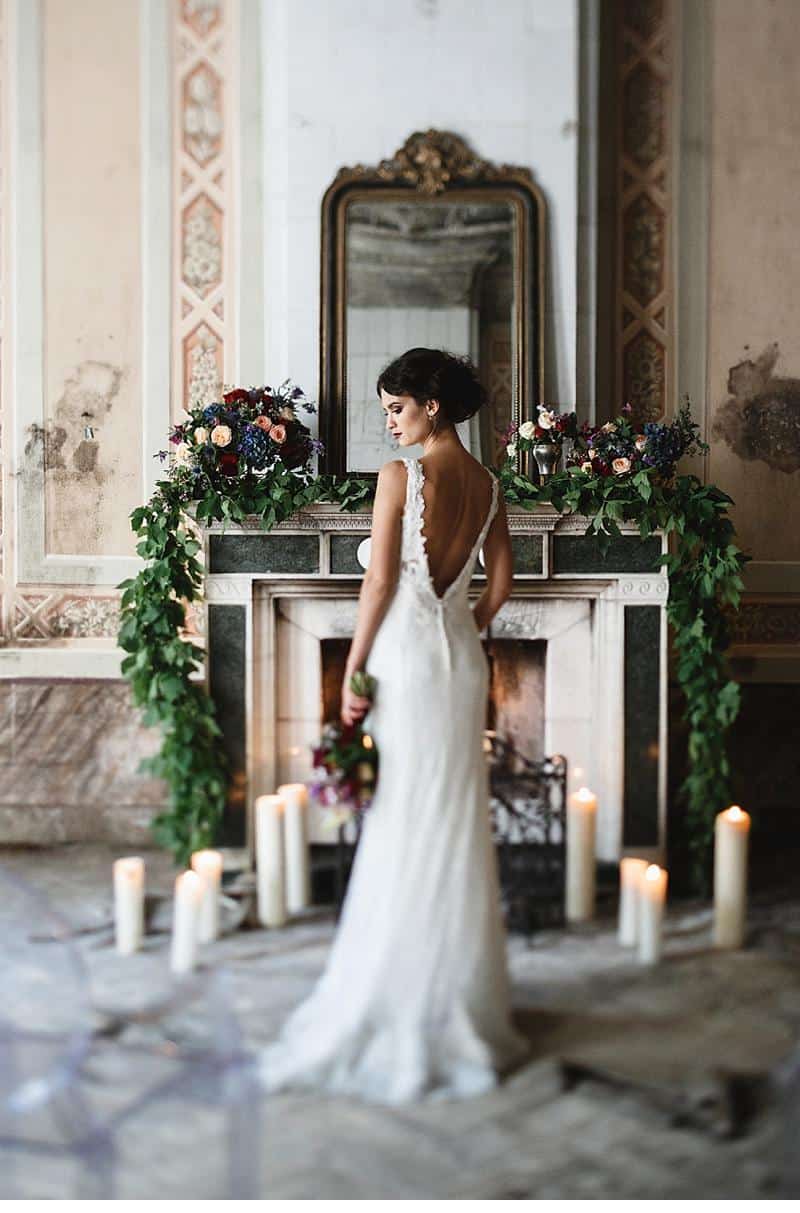 PHOTOGRAPHY: Mikhail Loskutov
CONCEPT, FLORAL DESIGN & DECOR: FlowerBazar
DRESS: The Wedding Shop
MAKE-UP: Irina Mukhina
GROOM'S ATTIRE: fott
GROOM'S STYLING: Briolin
SKULLS: Art of Bones
DECOR ELEMENTS: Interior Shop
CAKE: Iv Cakes
VENUE: Abandoned mansion near Moscow, Russia