French country love with Southafrican flair
Her favourite movie "The fabulous world of Amelie" and the unique location "Gelukkie" near Cape Town inspired photographer Debbie Lourens for this superbly colorful and playful styled shoot.
With fresh field flowers, country-typical treats and countless natural elements she created a wonderfully happy and unconventional French country wedding at the westcoast of South Africa. The turqoise colored bike and the basket full of bagugettes are typical associations of France and underlined the picture of a free and unworried attitude to life additionally.
Affectionately Debbie Lourens and her team created an adorably arranged table in the shade of some trees and draped simple china, tender lace doilies, classy sterling cutlery and decorated jars as vases for the multicolored flowers on it.
Thereby they didn´t follow a certain color-concept nevertheless the colors matched each other harmonically.
Delicious macaroons and little cakes as well as the handmade bridal jewelry and the extraordinary floral decoration were breathtaking eye-catcher and rounded off the over all picture perfectly.
Besides the pretty and natural bride enchanted us with her irresistible smile and her unique knee-length dress of lace which accented her clean appearance.
We´re deeply fascinated by the attitude of life and the lightheartedness that Debbie Lourens transports with her pictures. Apparently effortlessly she created a cheerfull, dreamy and multicolored world full of gorgeous details and we can´t wait to take you on this journey…
Translation: Marina Jenewein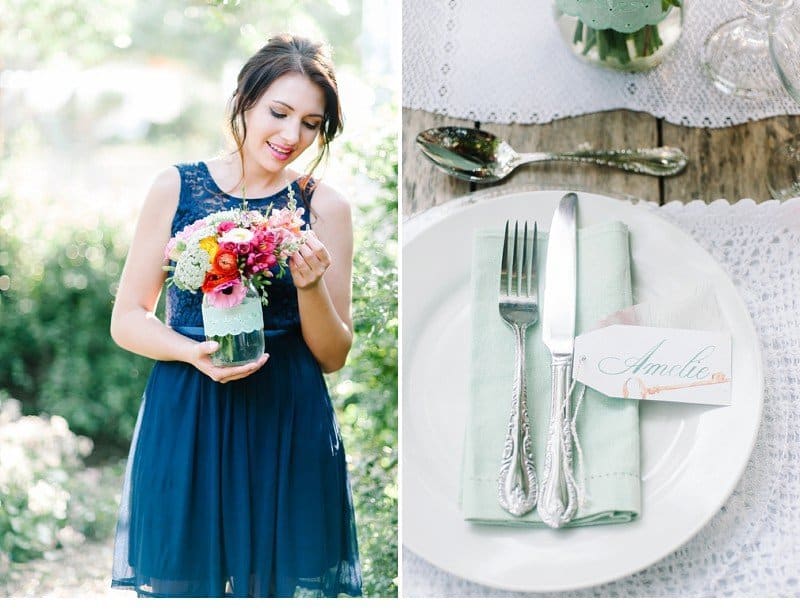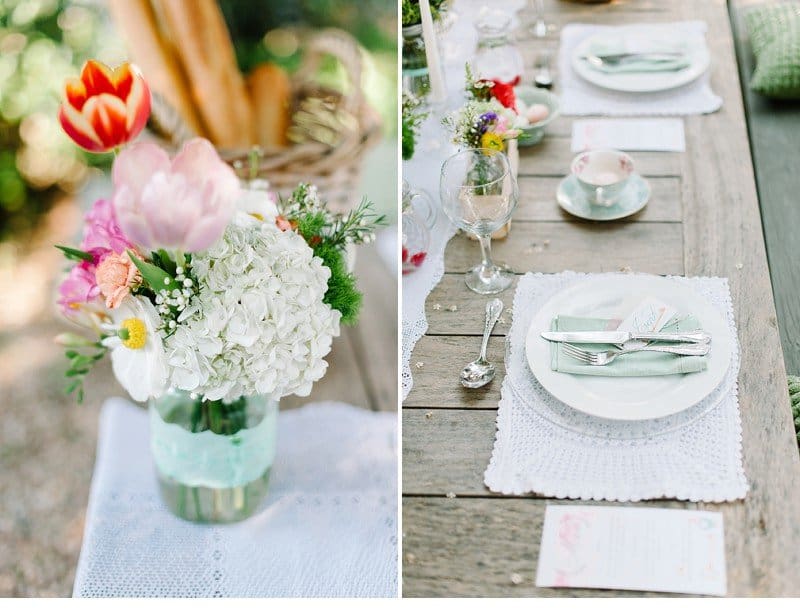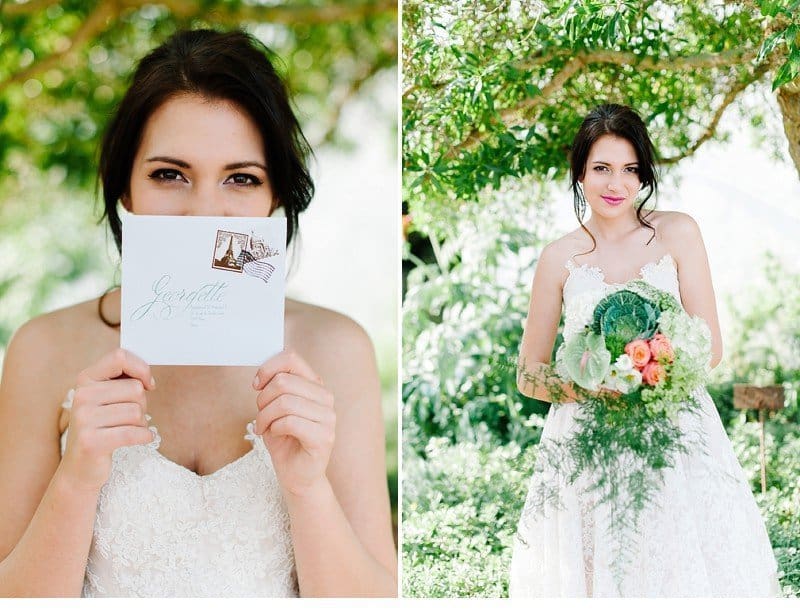 PHOTOGRAPHY: Debbie Lourens Photography
COORDINATION, FLOWERS, DECOR + STYLING: Paramithi
DRESS: Alana Van Heerden
MAKE-UP + HAIR: Anette Haughton
JEWELLERY: Quench Jewellery
CAKES AND MACARONS: La Petite Patisserie
STATIONERY: Susan Brand Design
VENUE: Gelukkie
BEHIND THE SCENES PHOTOGRAPHER: Kusjka du Plessis
MODEL: Leonè