French Wedding Inspiration À La Marie-Antoinette
A bit glamorous, a little pompous but also very elegant and quite modern, a group of creative wedding service providers recently followed the footsteps of a famous queen and created fantastic indoor wedding inspirations à la Marie-Antoinette.
The fantastic event designers from A Tout Coeur Wedding Paris were in charge, who can tell us a lot about this exciting session: "We have chosen to produce these images within the famous Le Pre Catelan next to Paris. A monument of French elegance that is historically intimately linked to the essence of romanticism."
We take a first, admiring look at the pictures of photographer Daria Lorman and can immediately feel their enthusiasm. The castle is spacious and bright and conquers our hearts with countless antique details.
"Moldings, chandeliers and precious materials are some of the details that make the difference and make this venue unique." the event stylists thought and knew they found the right location: In this dreamlike setting our model, adorned with her splendid Pronovias dress with brilliant embroideries, was able to wander from luxurious lounges to warm alcoves."
To complete the picture, however, the team needed even more than a radiant natural beauty and an equally radiant, ancient castle. It was about completing the overall picture in style.
"The refined Wedding Cakes and Co, the high-end custom-made stationery by Atelier Preszburger, the abundant flowers from Reflets Fleurs and famous "French macaroons" have thus formed a perfect ballet such as those organized by our agency for our brides and grooms' D-Days." the event stylists of A Tout Coeur Wedding Paris proudly reveal.
Daria Lorman, who captured this symphony of emotions, colors and details on wonderful pictures, can also be very proud of her. Let's walk through her picture gallery together and find out more about this exciting story…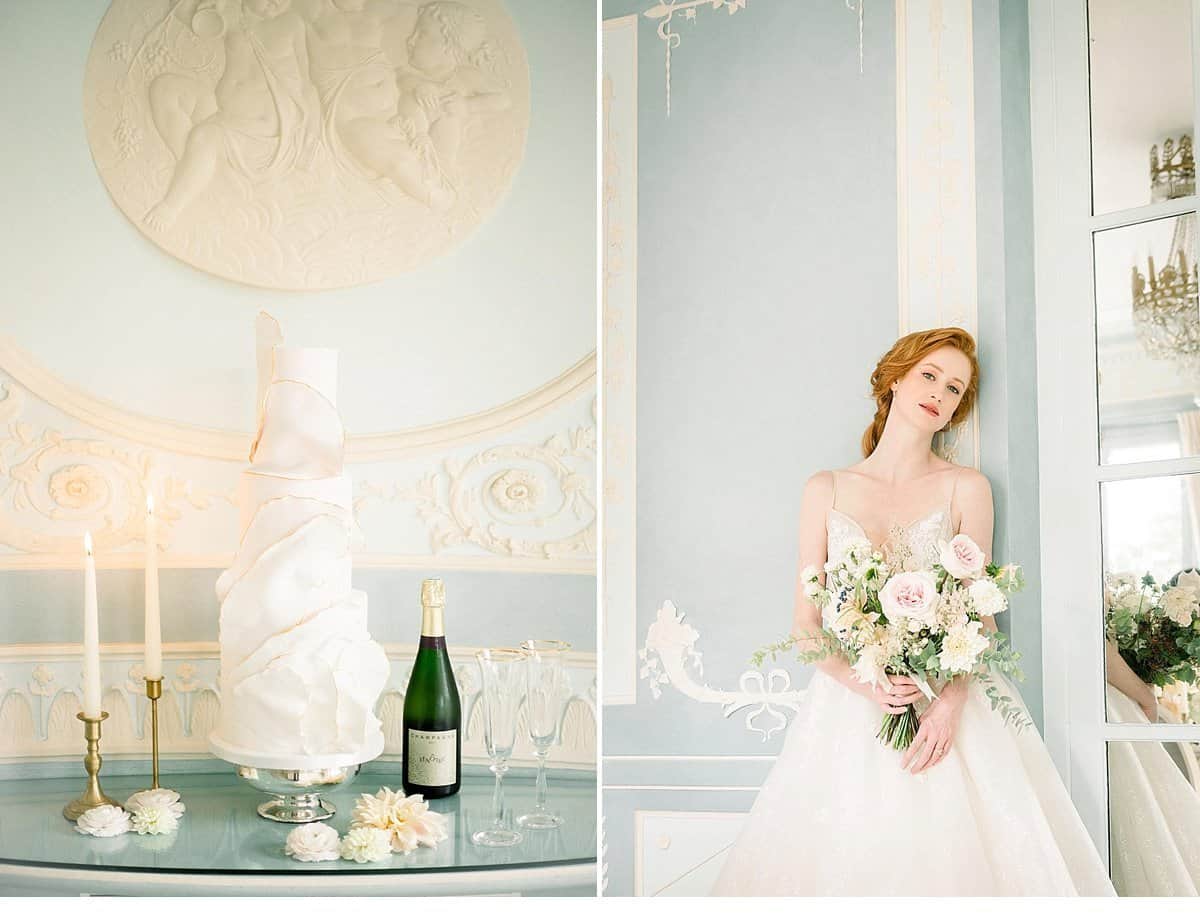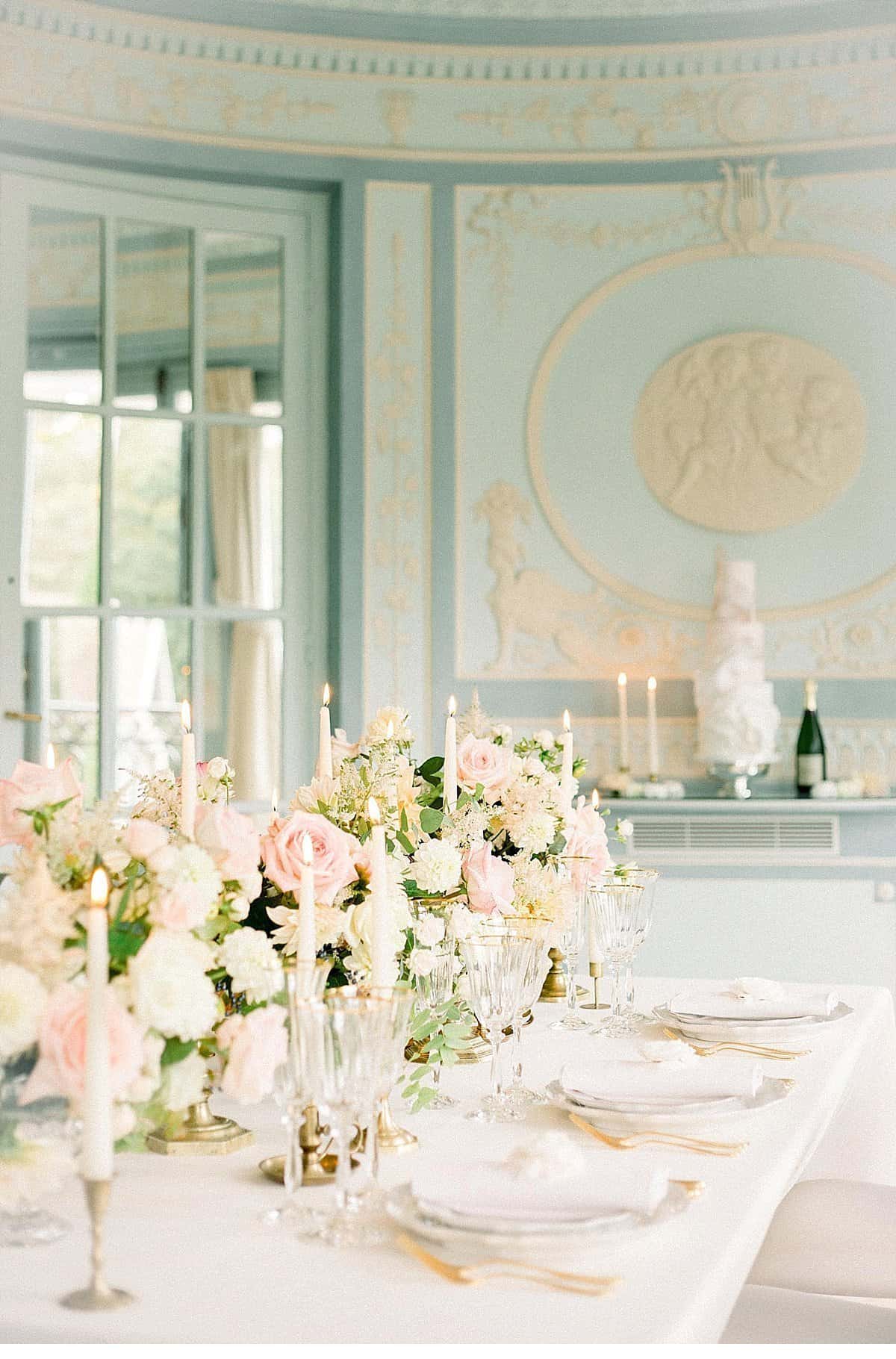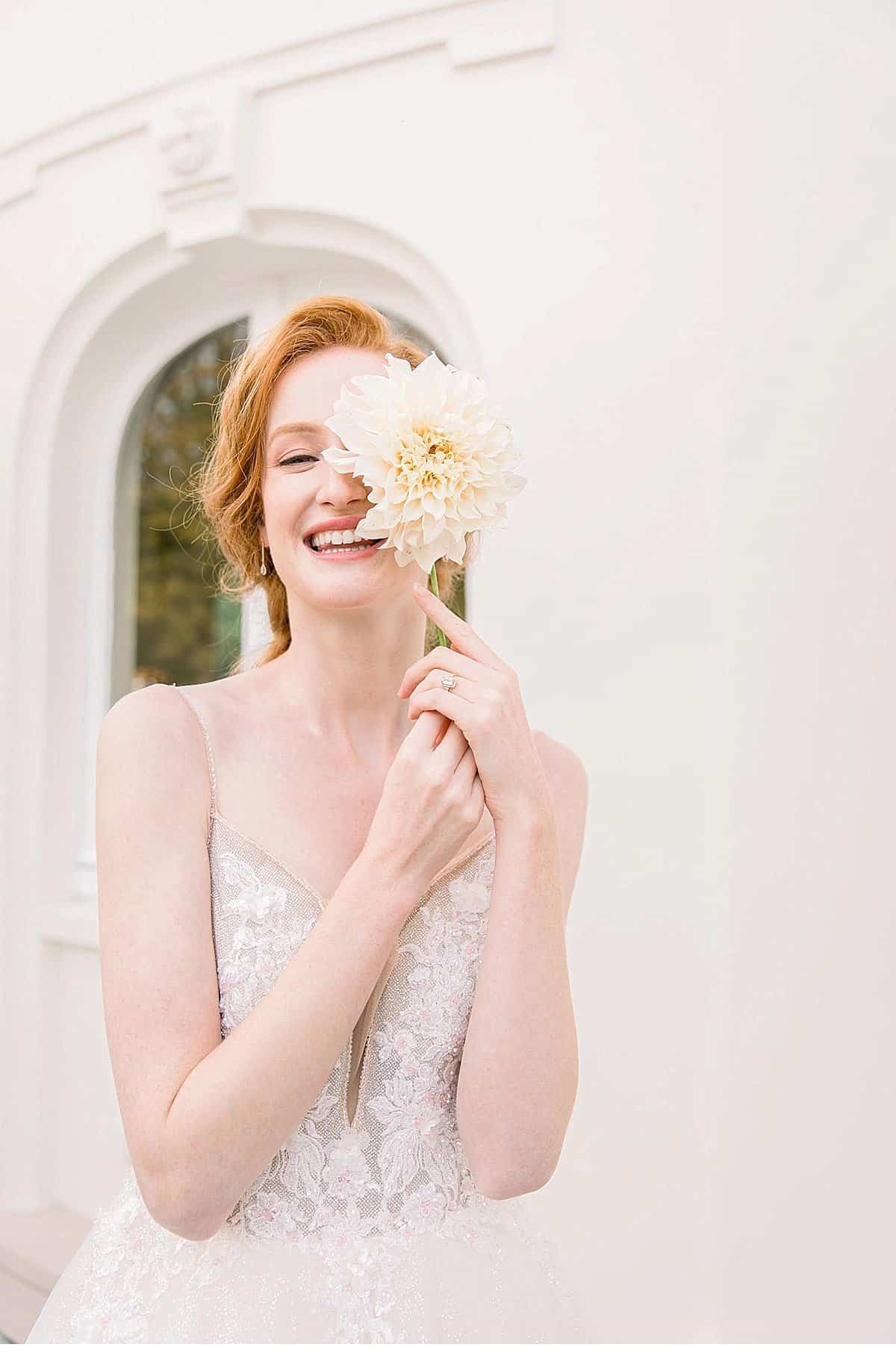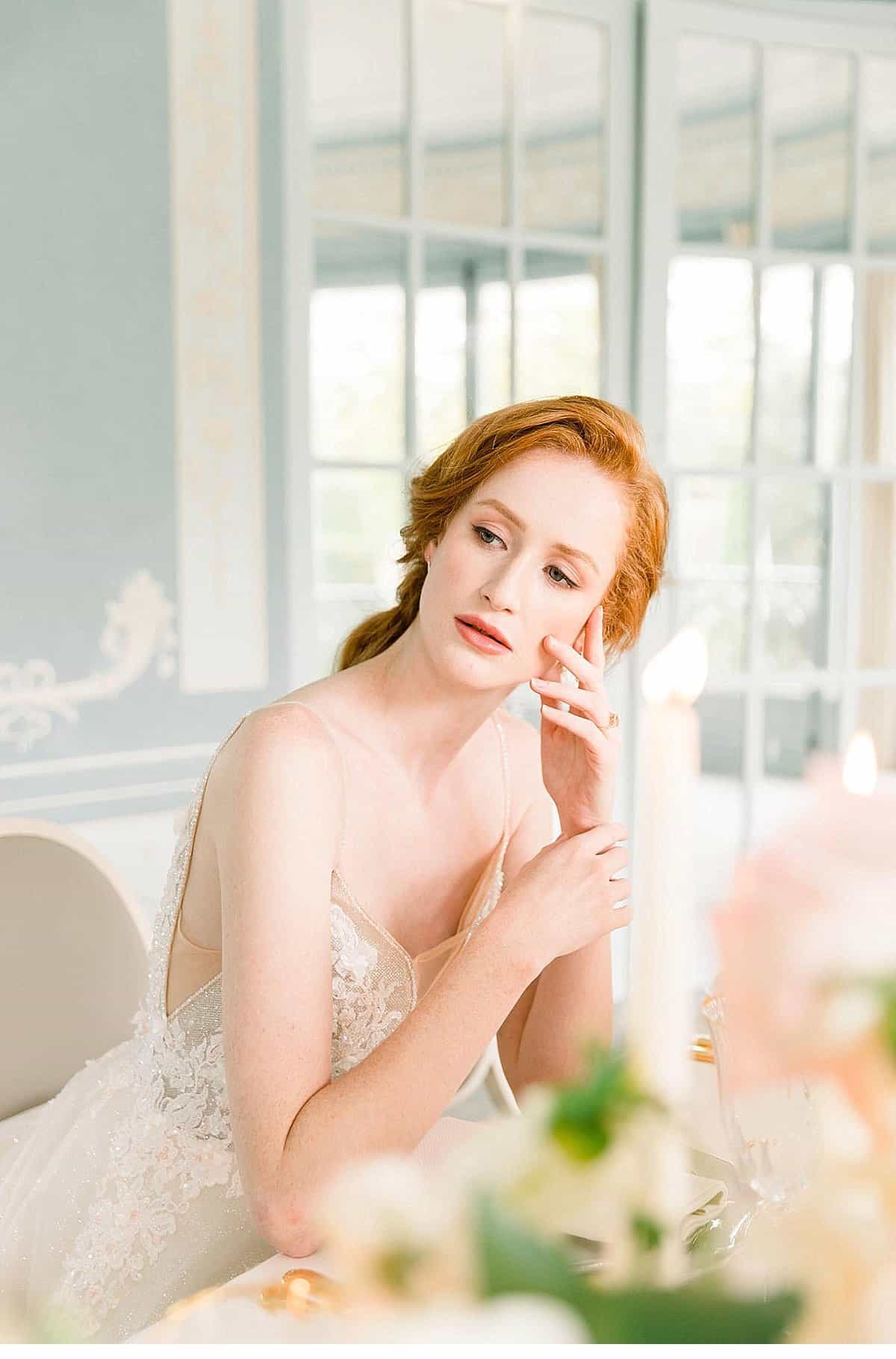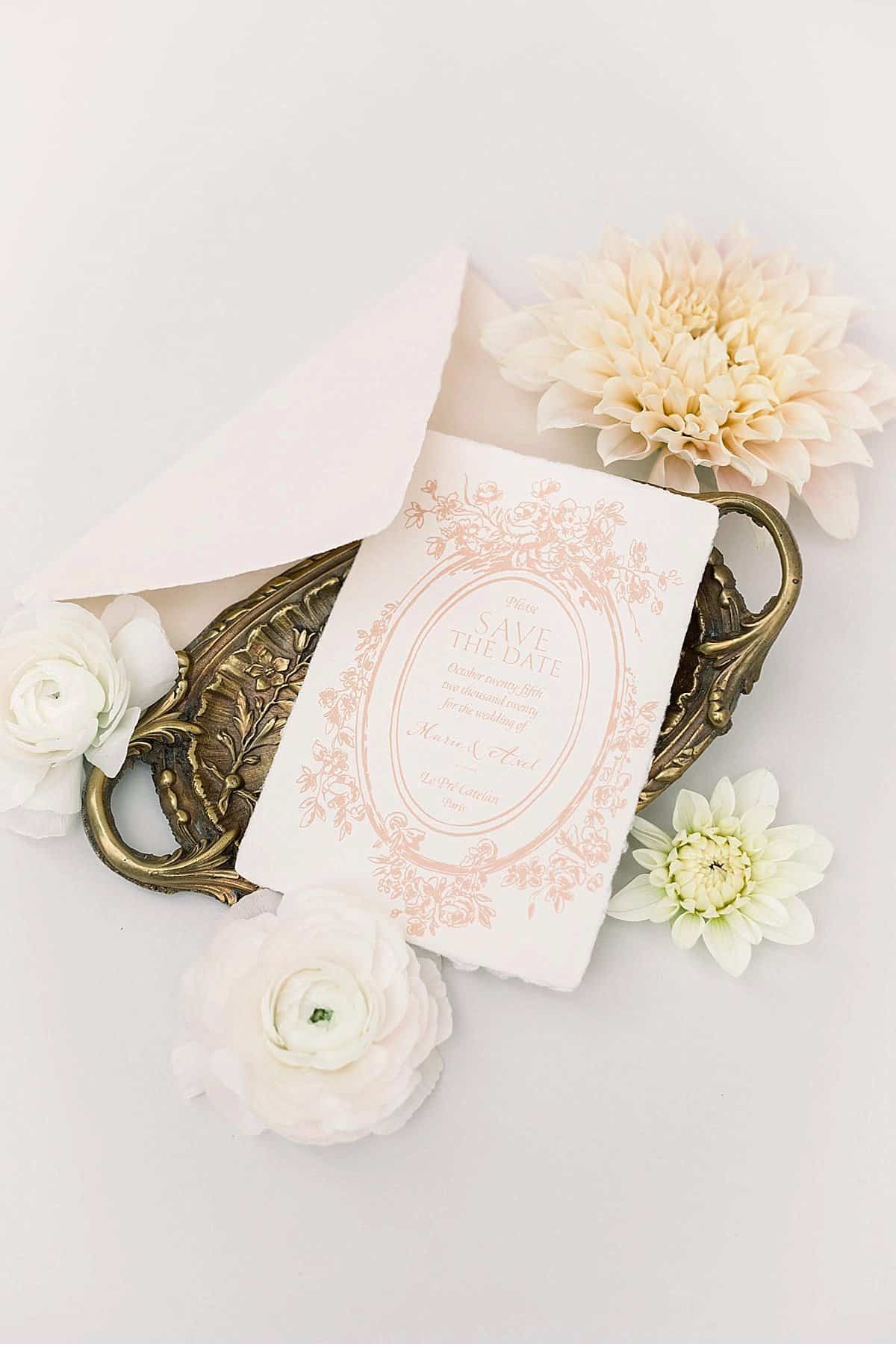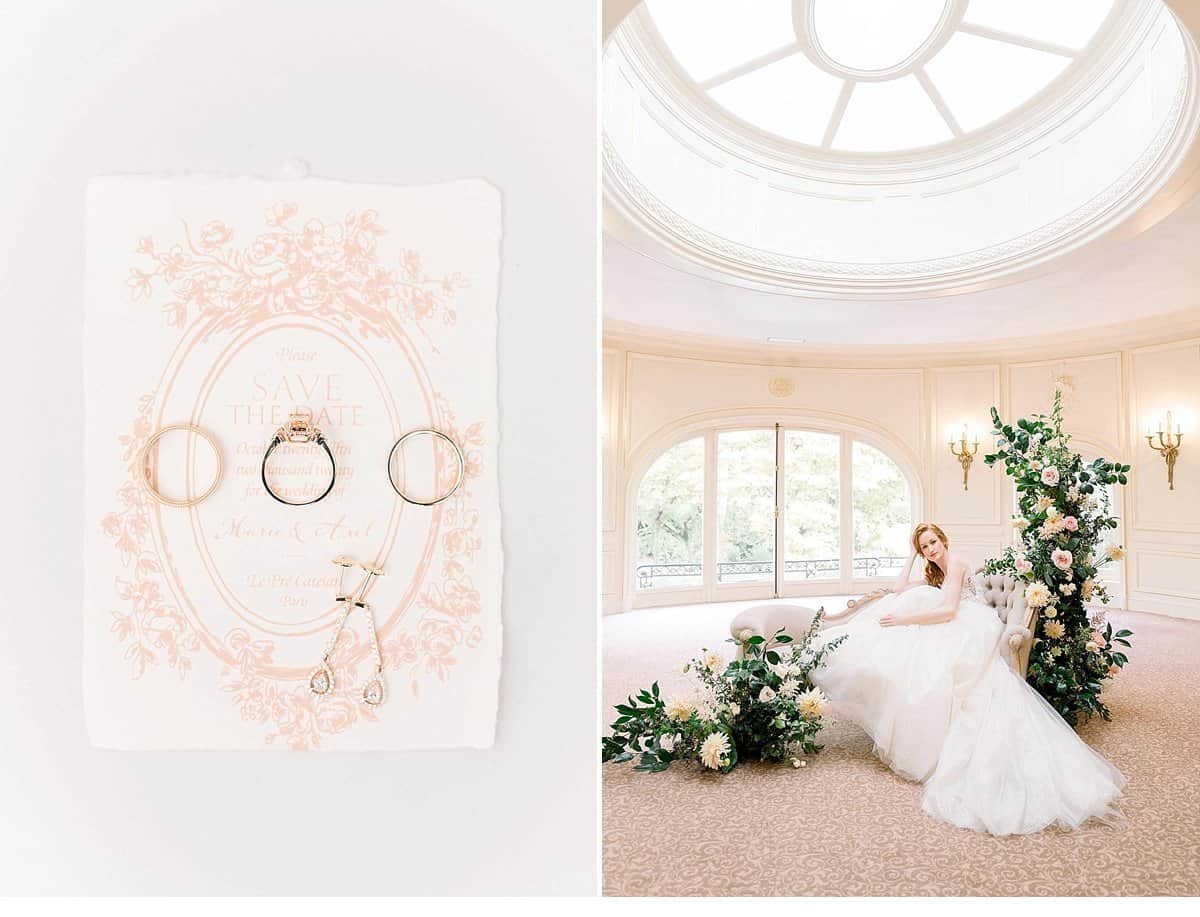 Photographer: Daria Lorman
Organization: A Tout Coeur Wedding Paris
Floral Design: Reflets Fleurs 
Stationery: Atelier Preszburger
Wedding Gown, Shoes and Accessories: Pronovias 
Jewels: Djoline Joailliers
Wedding Cake: Wedding Cakes and Co Rentals: Options 
MUAH: Reina Kim 
Location: Le Pre Catelan
Model: Marion Giraud