Fresh limoncello summer mood in bright colors
Today, let's gather fresh moments of happiness and take a poetic journey into summer. With this unconventional editorial by Event Planner Marie Chicchirichi, we dive into an emotional and stylish summer mood full of bright colors.
Rich orange, vibrant yellow and lively purple provide exciting contrasts. Impressed, we marvel at the impressions of fine art photographer Celine Chhuon, who has captured the versatile visions of the team in a poetic world of images.
We love the symbiosis of elegance and playfulness, the art of uniting clear lines and soft curves, and the talent of artfully combining detailed components under the aspect of naturalness.
We delightfully immerse ourselves in this summer atmosphere with radiant wedding dresses by Millia London, magnificently designed floral compositions by Lettre à Elise Events, a fruity summer cake by Imagine Cakes Paris, modern stationery by CMO Studio and many cheerful color accents.
From Planner, Marie Chicchirichi: "The period we are going through pushes us to refocus on the essential and to reinvent ourselves. We are seeking for positive energies, burst of colors, light, love and joy. We crave for intimate gatherings with our loved one. These are the ideas that guided us to imagine this intimate wedding. And what better place to host this event than the warm and privileged setting of the Château de Varennes in Burgundy.
The atmosphere for the welcome dinner 'al fresco' is worked around the colors white and yellow, and lemon. This sparkling and tangy fruit is blended with the modern and chic floral compositions of Lettre à Elises Events, and the generous gourmet meals created by the Château's talented chefs, Nathan Muir and Rowan Hinder. A convivial table around which the bride and groom and their guests take pleasure in sharing moments together and toast to their love, under the soft light of this late summer day. As for the wedding ceremony and reception, the atmosphere is very colorful: yellow, purple, blue, orange… an explosion of colors for a day full of emotions!
The tulle dresses from Millia London were perfect for this atmosphere and to bring a fashionable touch to our models styled by Justine Chery and Modern Bride Paris. The freshness of this editorial can also be found in the generosity of the fruits – plums, mirabelles, peaches – and flowers – dahlias, delphiniums, roses, sweet peas, yarrow, garden flowers – on the table set up in front of the main façade of the Château, in the spirit of the 'jardin chic' à la française. These atmospheres have been captured with great talent by Celine Chhuon and Studio 80 ."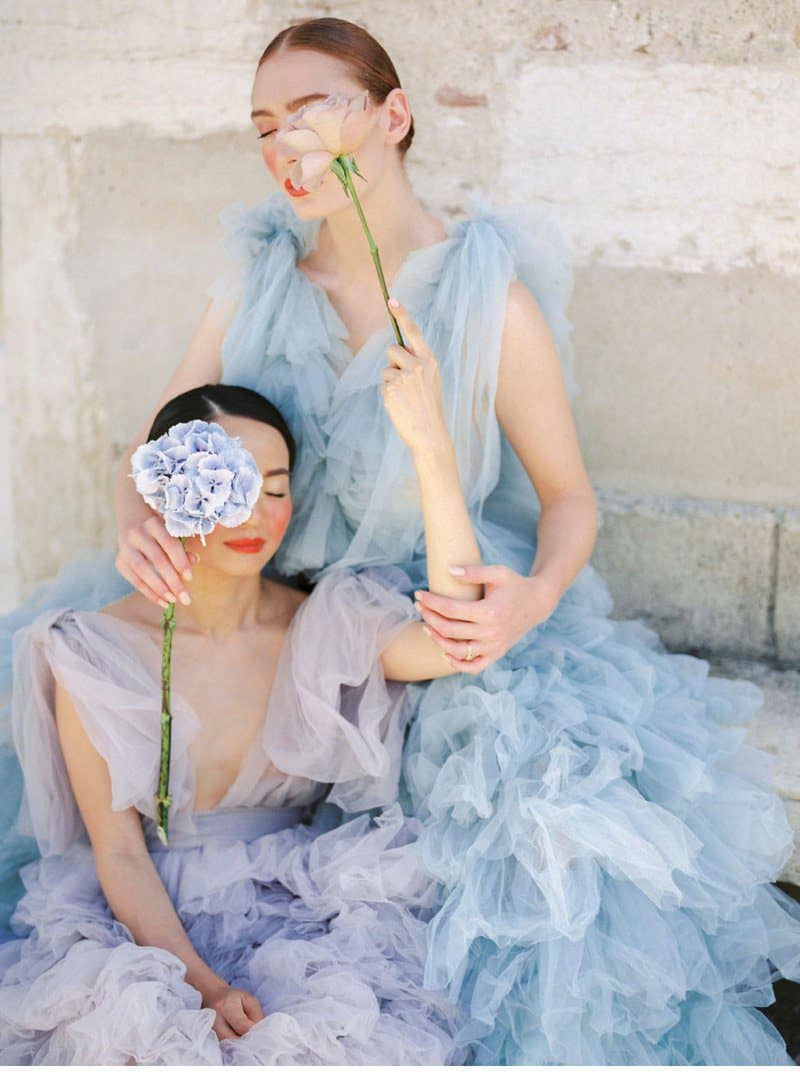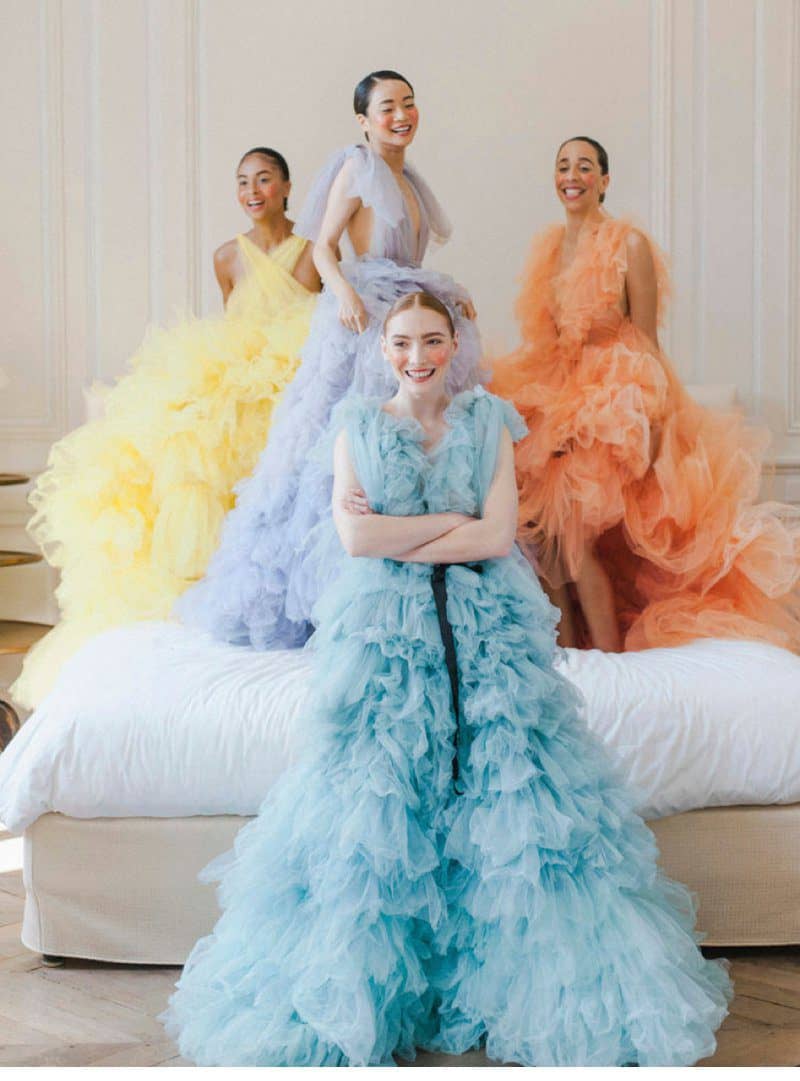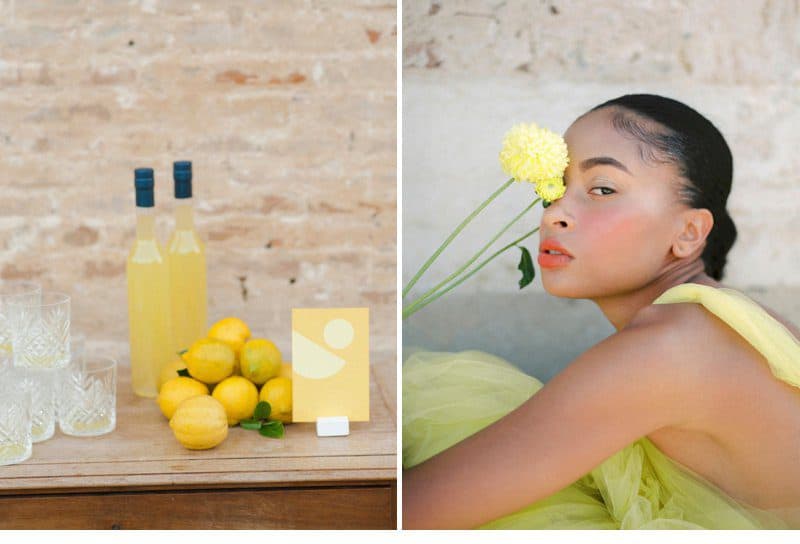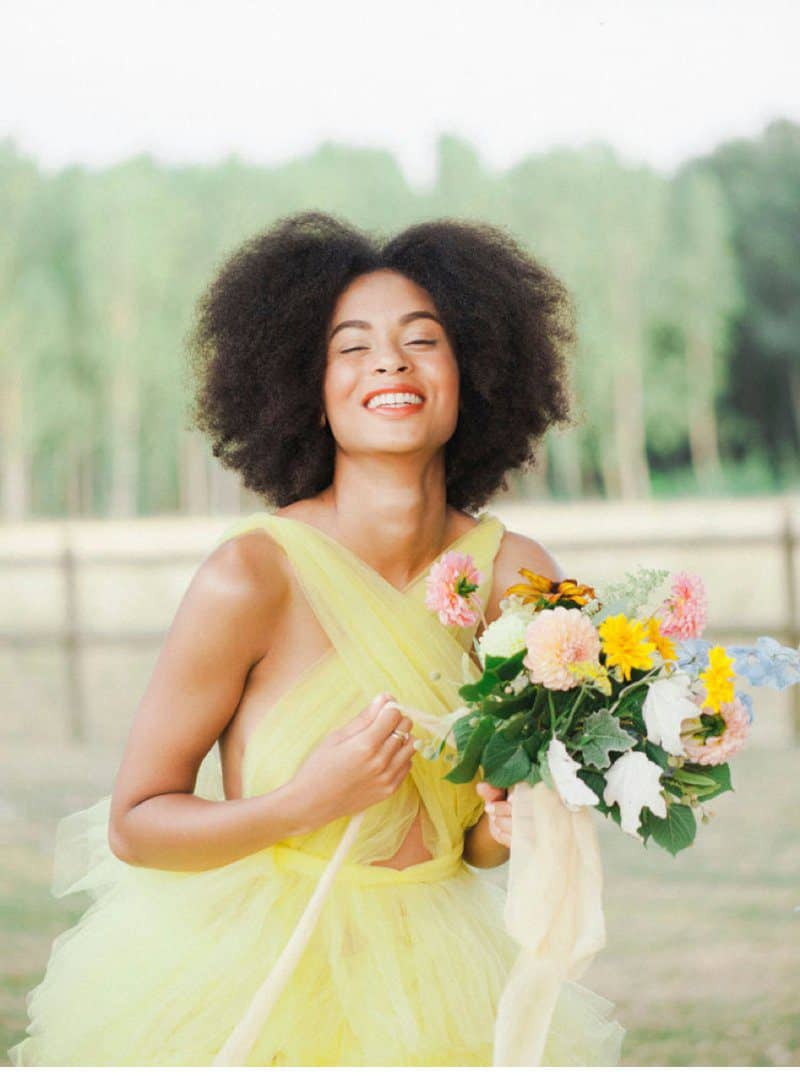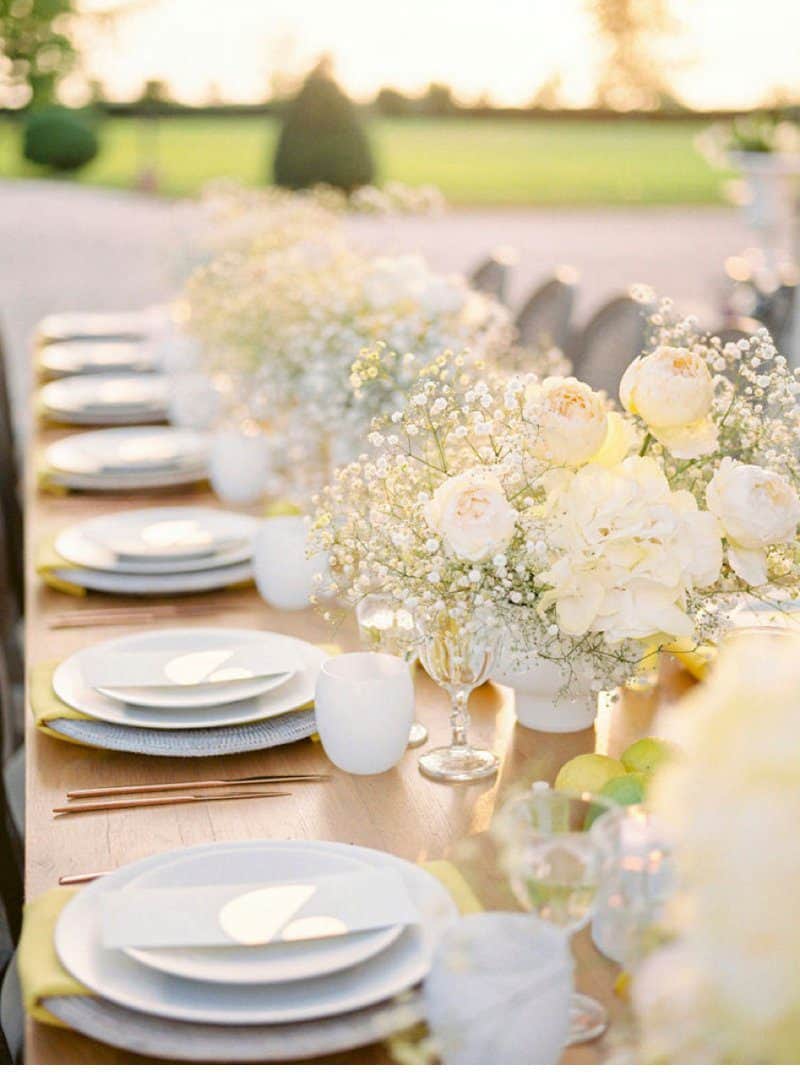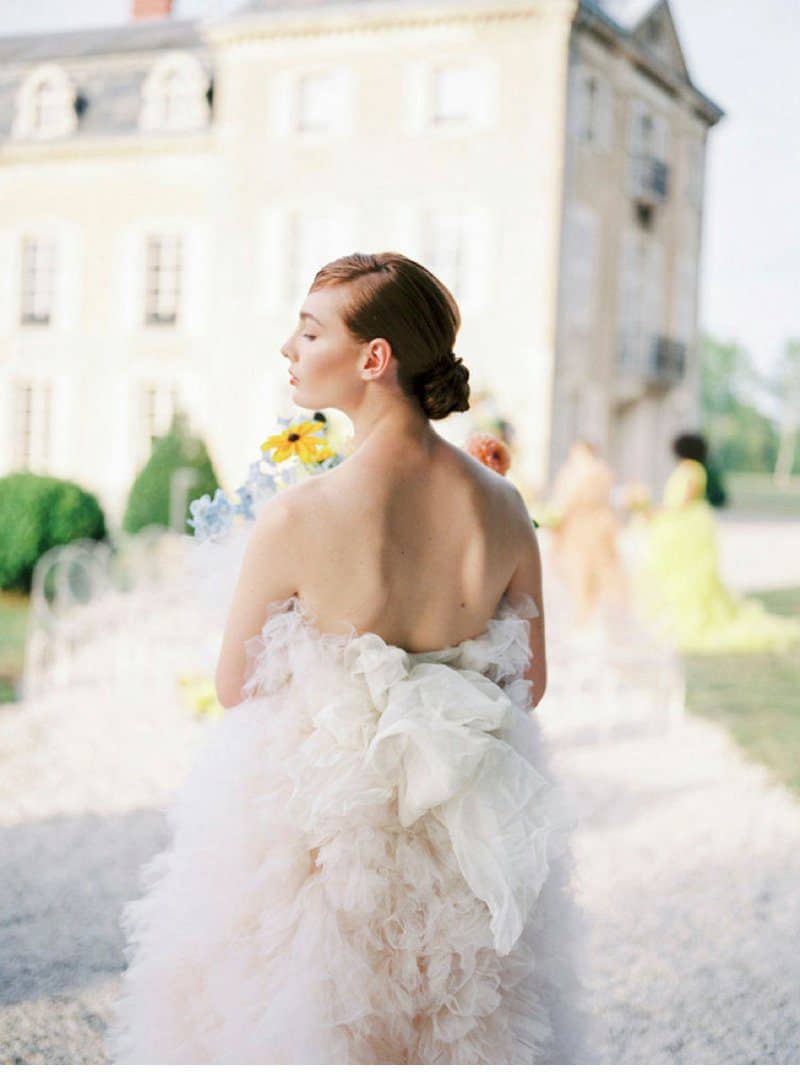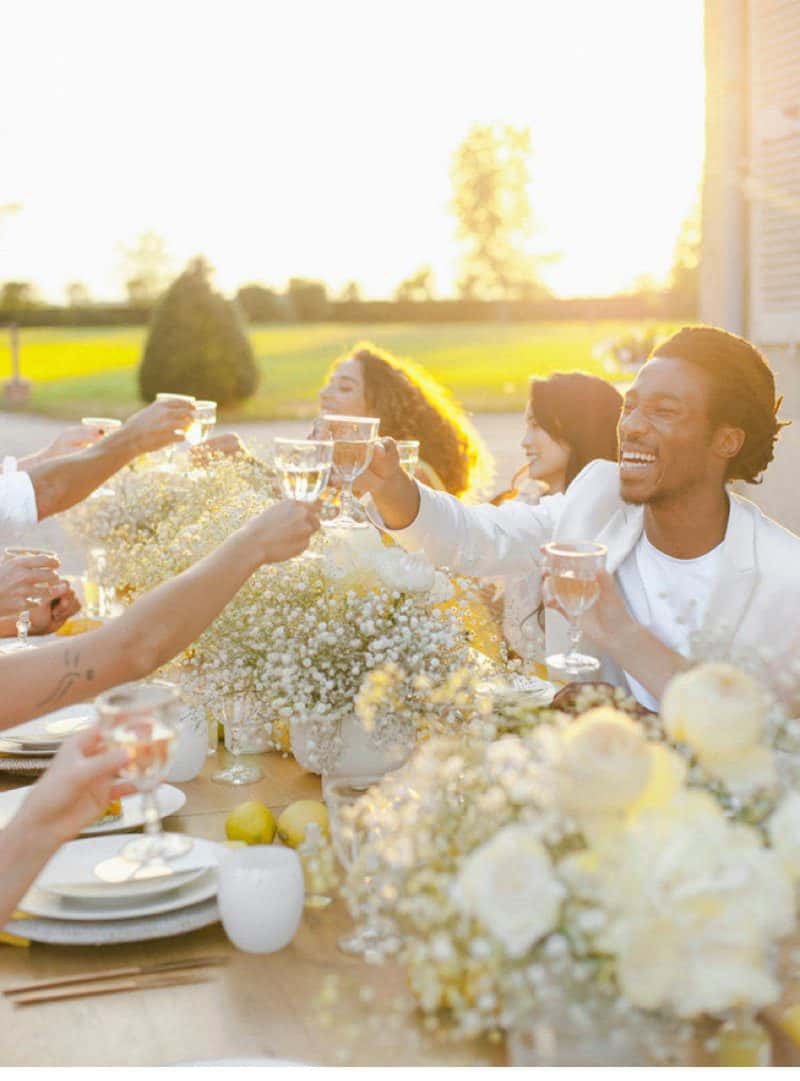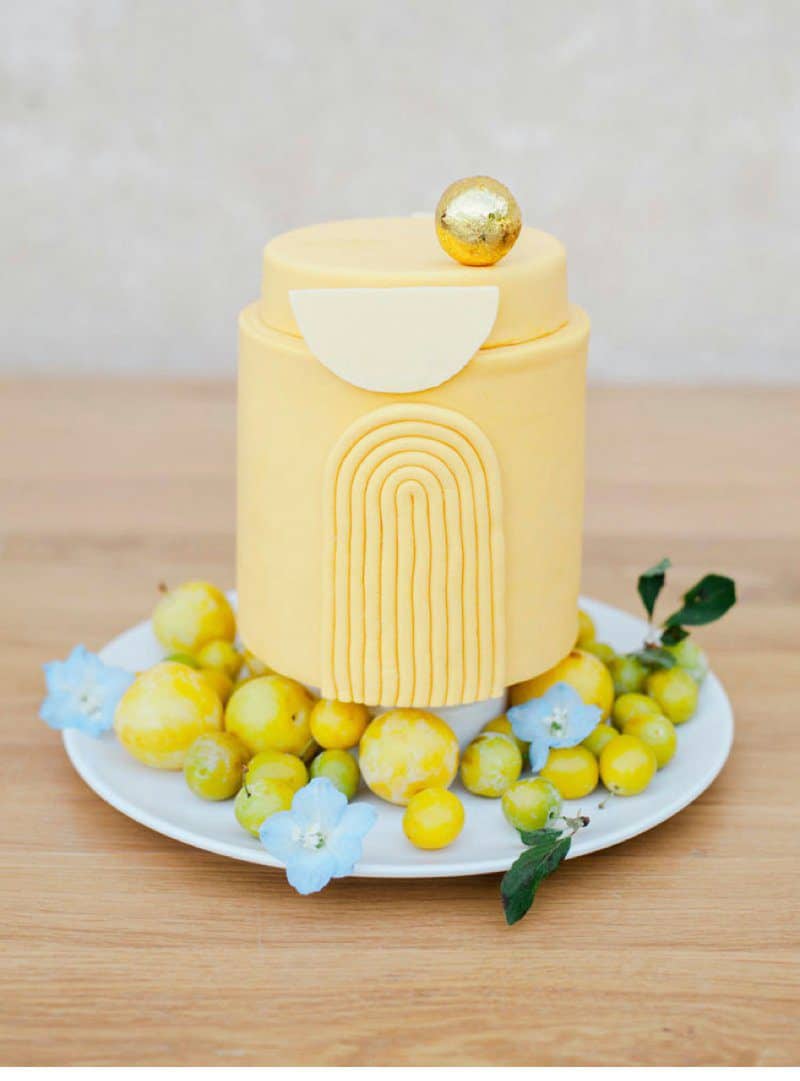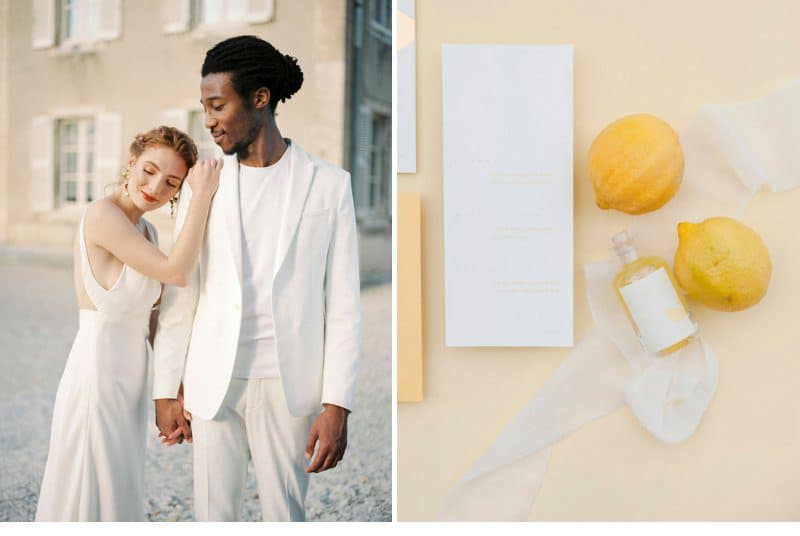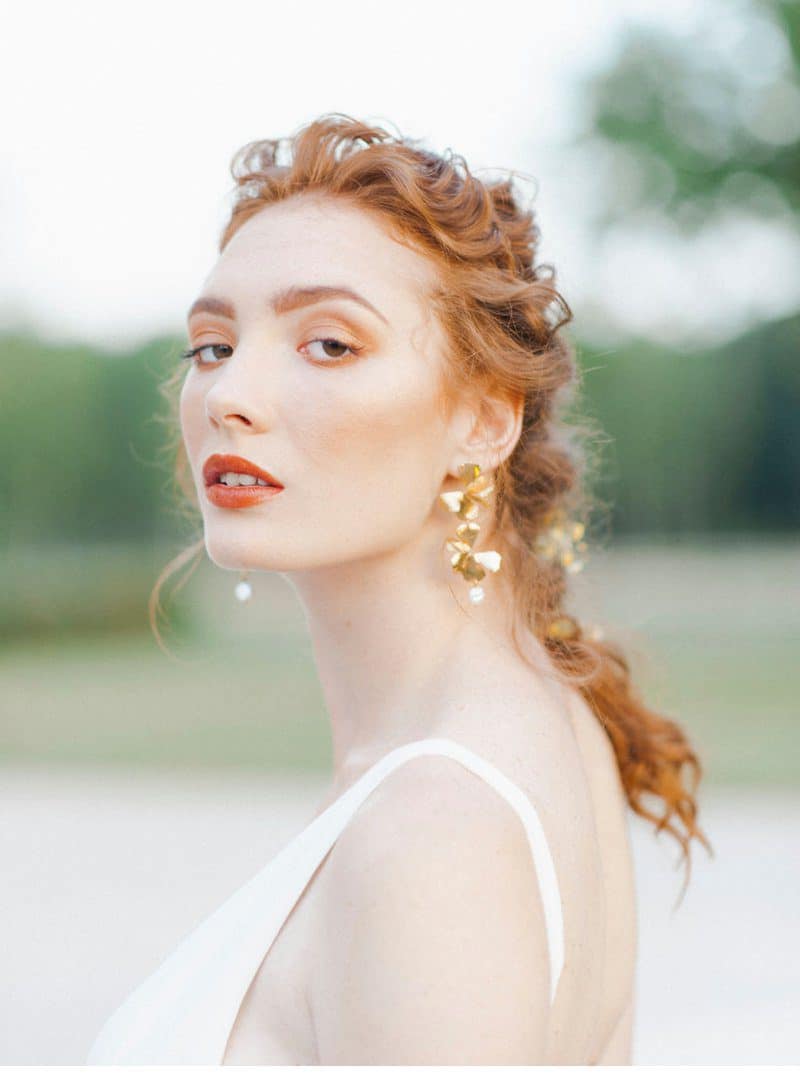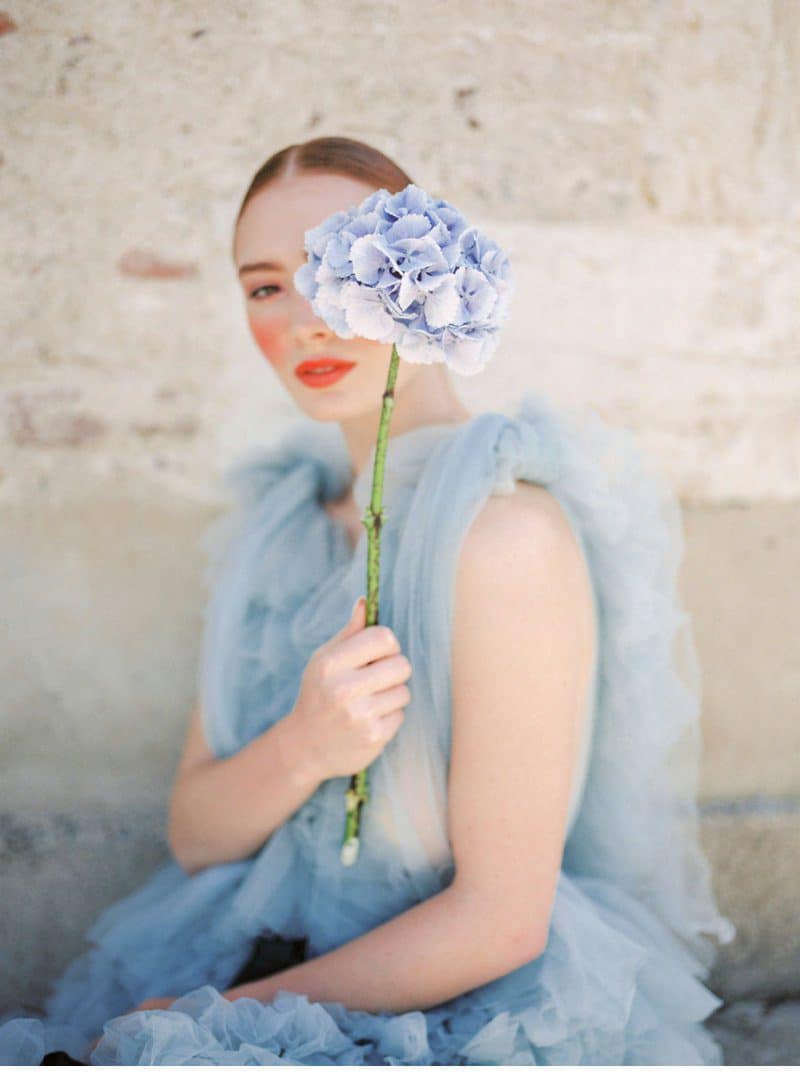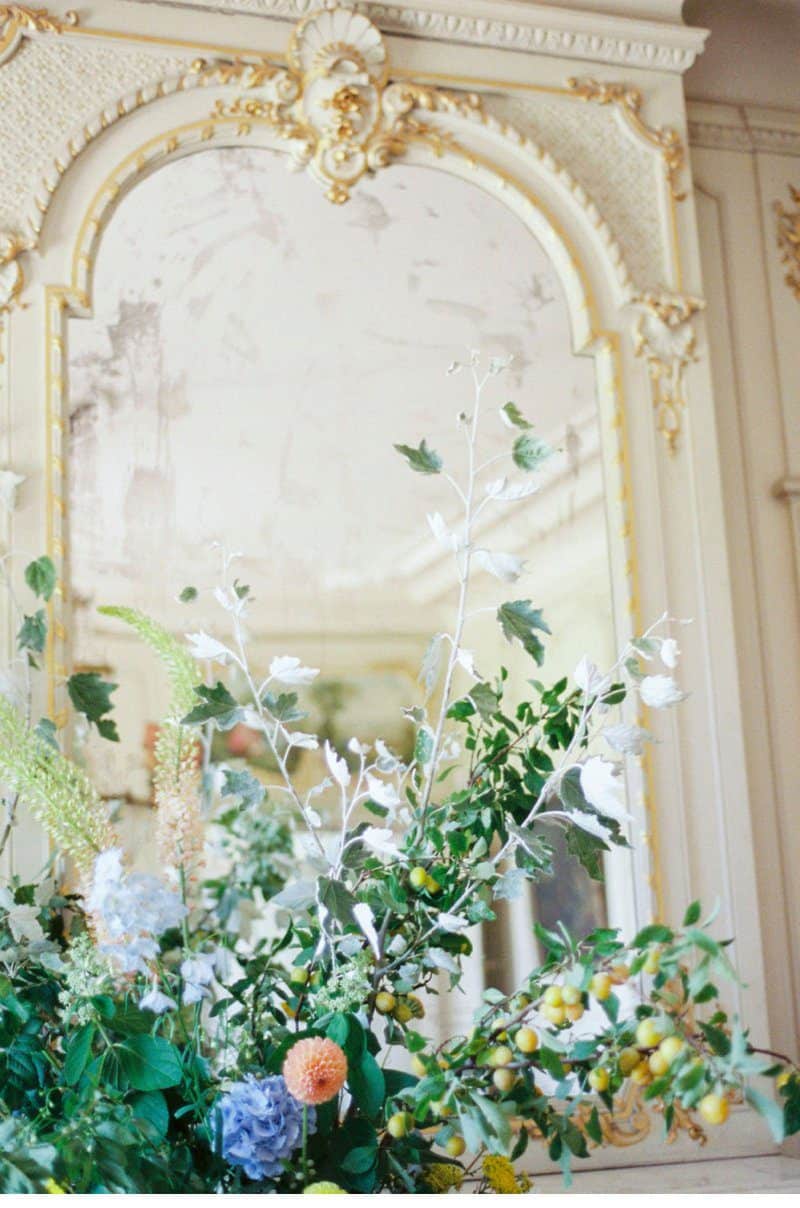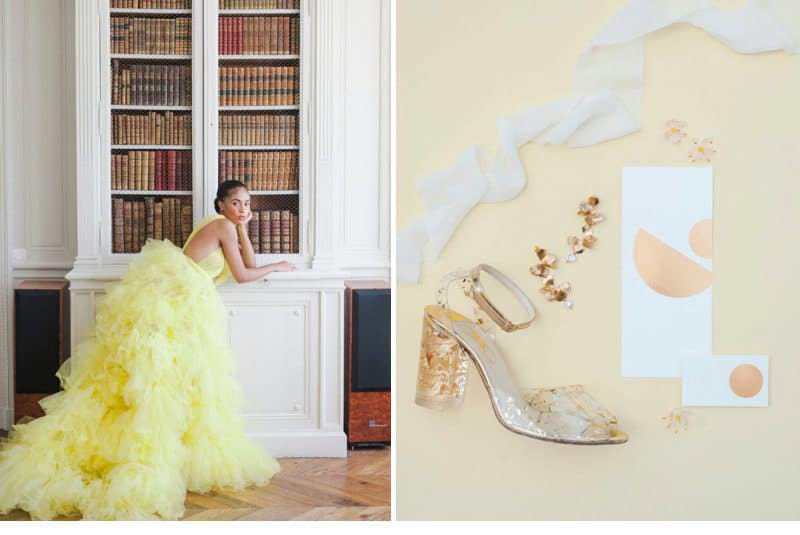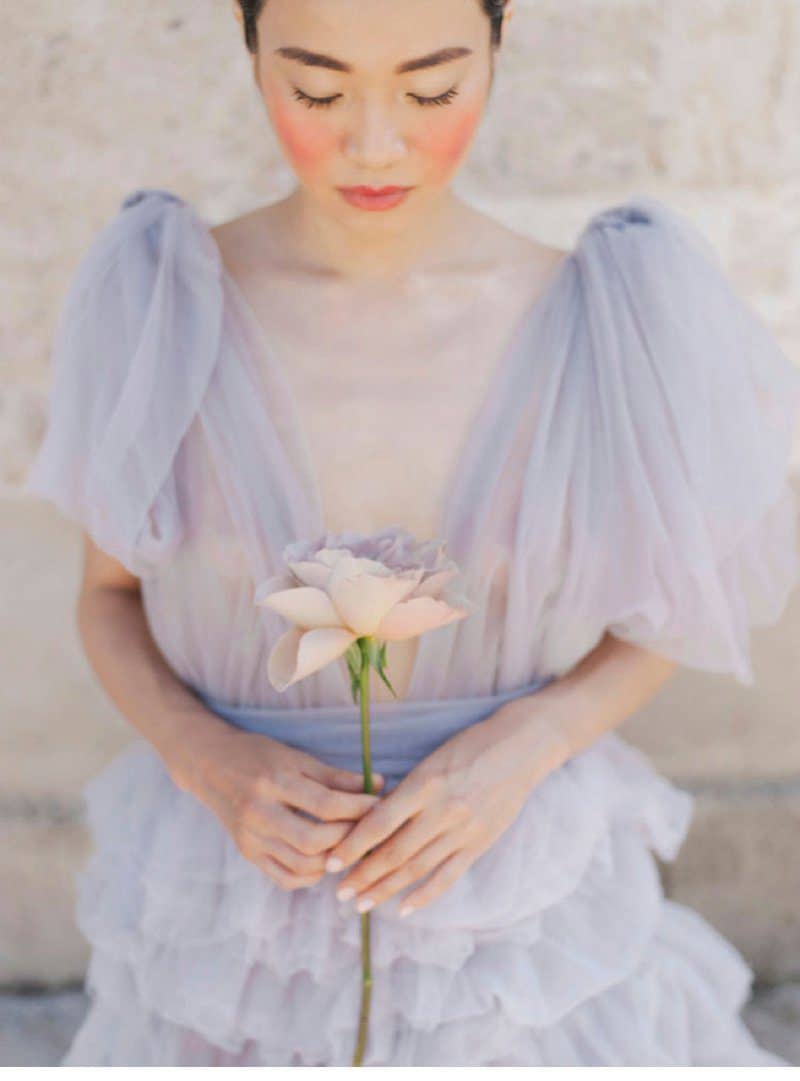 Photographer: Celine Chhuon
Stylist / Planner: Marie Chicchirichi
Floral Designer & Styling: Lettre à Elise Events
Dress Designer: Millia London
Rentals: Joli Bazaar & Options
Accessories: Maison Sabben
Venue: Château de Varennes
Cake Designer: Imagine Cakes Paris
Hair & Make-up Artist: Modern Bride Paris
Cinematographer: Studio 80
Food: Private Chef Nathan Muir x Private Chef Rowan Hinder
Floral Assistant: Botanique Bazar
Stationery: CMO Studio
Make up: Justine Chery
Hair: Modern Bride Paris
Shoes: Chamberlan
Rings: Myrtille Beck Bijoux Précieux
Jewelry: Maison Sabben
White dress (welcome dinner): Tasya Talitha
Guest outfits (welcome dinner): Se Casan, Les Jupons de Louison, Gacé, Maison Uname
Suit (reception): L'Apiéceur
Suit (welcome dinner): Zara
Tablecloth: Nuage Designs, Inc.
Ribbon: Daucus Tinctura
Models: Marine Cateland, Mäel Sig, Ng Sylvie, Judy, Botanique Bazar
Film Lab: Malvarrosa Film Lab