Footprints of a Bride
The footprints of a bride tell us where she's from but not where she's going. Deep are her imprints in the wet sand to see, deep is also the abyss in front of which she stands.
Seeking she wanders around as if she had lost something. Hopefully her eyes fall down on the roaring sea, as if she would find there what she misses so painfully.
Like clouds over the sky, a veil covers her beautiful face. Evenly, it slides down to her sides, as if it could protect her from the pain.
Filigree and fragile as her heart, a floral headpiece by Mood and Muse crowns her dark head, holding the protective veil that wants to move on with the wind.
But she lingers, and also lets her airy dress by Jenny Yoo dance. With each step she feels it nestling against her. With every step she feels she lives and loves…
These captivating images of Jackie and Matt of Whiskers and Willow, which they brought to us from their incredible coast session, transport a touch of melancholy, a pinch of awe and a great dose of aesthetics.
Minimalist, clean and focused – with a floral splash of color from Native Poppy – that's the result of their visions that have come true…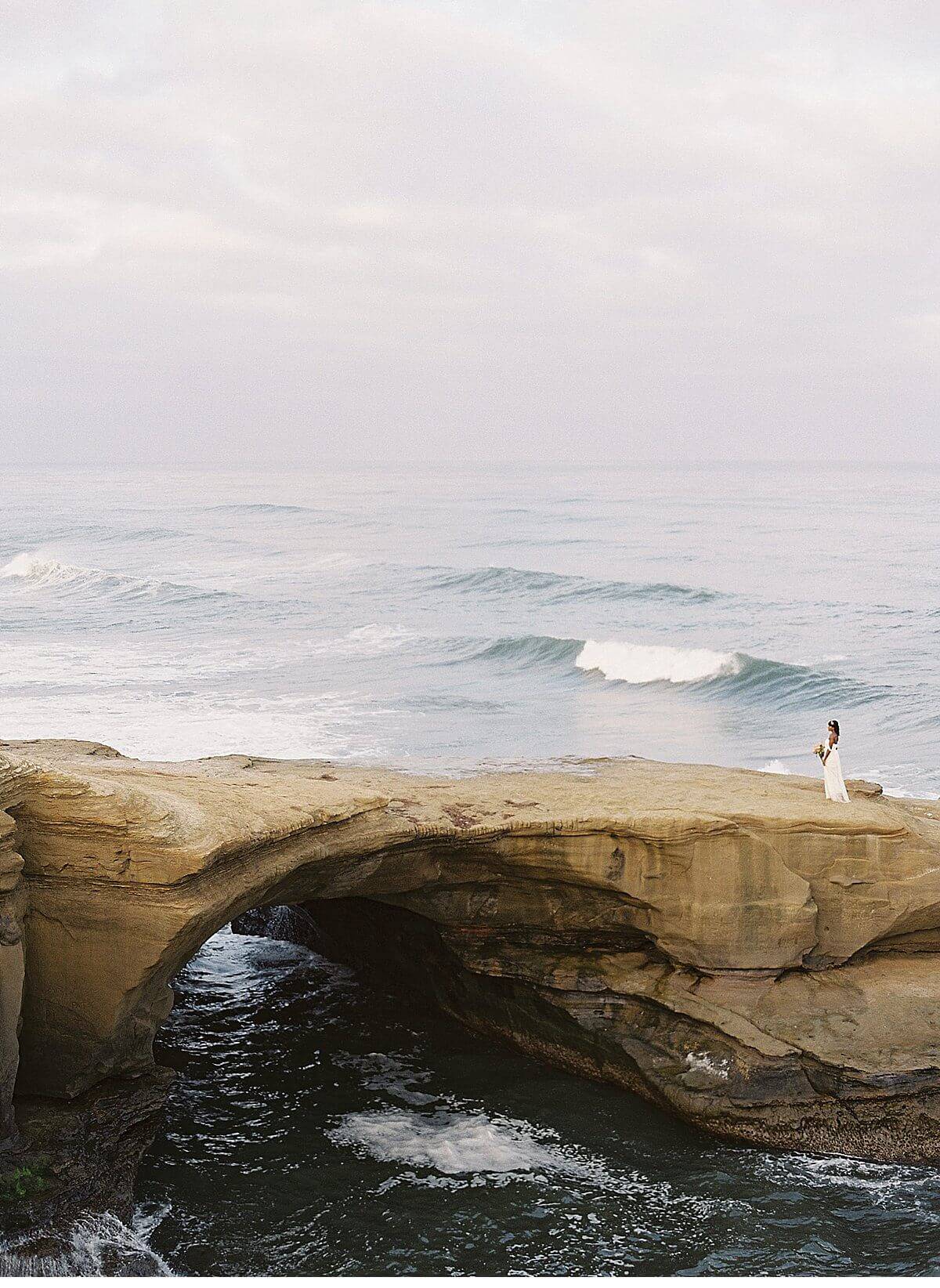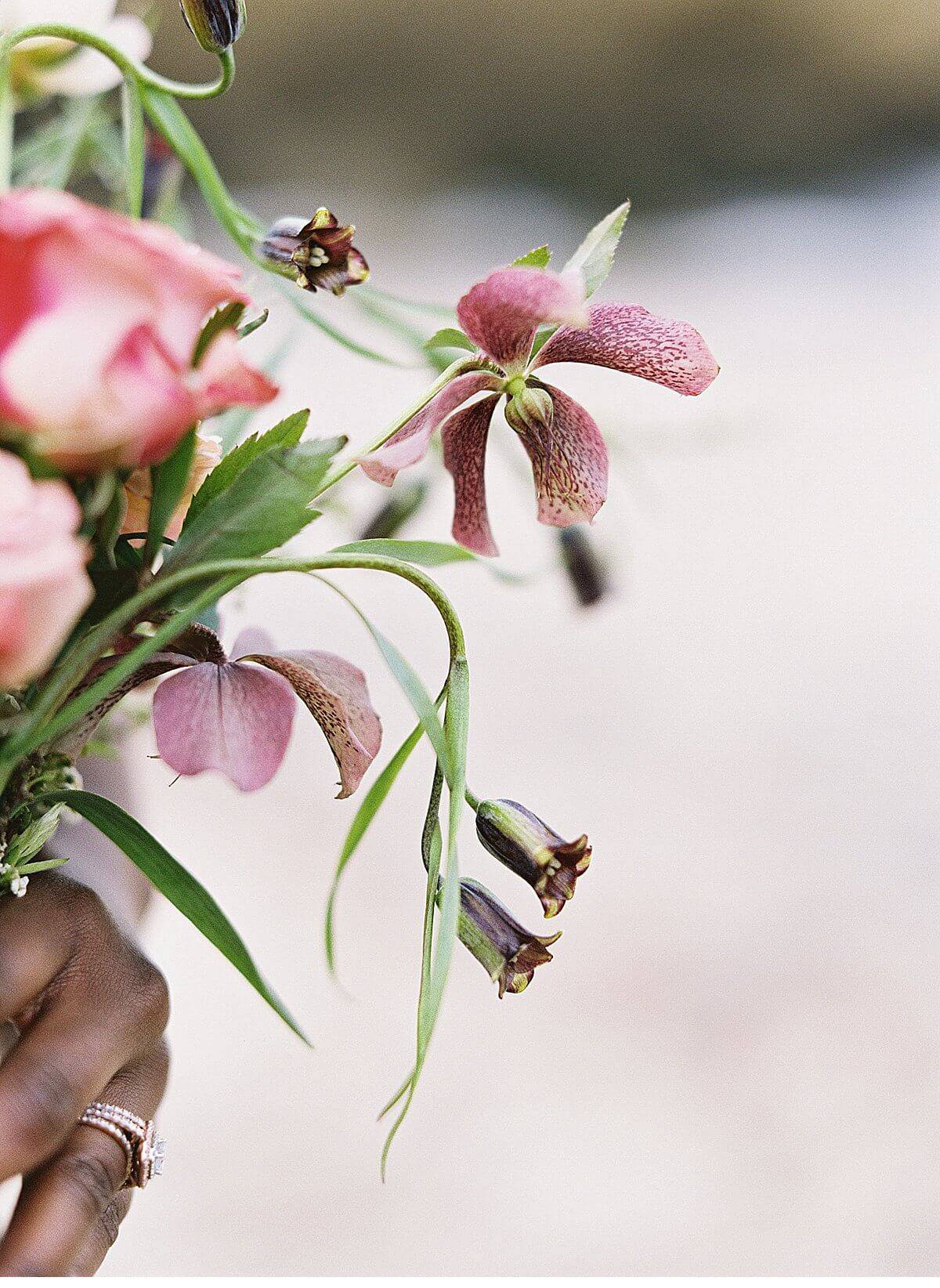 PHOTOGRAPHY: Whiskers and Willow
HAIR AND MAKE-UP: Beauty by Stacey
FLORALS: Native Poppy
HEADPIECE: Mood and Muse
DRESS: Jenny Yoo
MODEL: Anita Mwiruki