GAIA, the goddess of earth and nature
Today we take you on a journey into Greek mythology. The event designer Anne-Clothilde from Hedhera created together with a dedicated team a magical concept around the goddess Gaia. A work of art of various floral details and a graceful bride skillfully create a symbiosis of femininity, elegance and naturalness.
Photographer Ben Blanc impresses with his stylish and aesthetic imagery.
From Anne-Clothilde from Hedhera: "Often represented by flowers growing on her body, face and hair, she is a great divinity for the Greeks. The Greeks must have worshipped the origin of Mother Earth, in whom they saw the mother goddess. Gaia, "goddess with a large chest", was at one time the supreme goddess, whose majesty was imposed not only on men, but on the gods themselves. She was commonly represented as a gigantic woman.
That's why in this shoot, with a purely artistic aim, we made her wear flowery earrings (on one ear only, asymmetrically), a flowery tiara, a flowery shoulder pad but also a flowery lipstick. All these flowery accessories, as well as the backdrop, were created by Agnieska from Bayaflor Design. The flowers flood her body, she perfectly embodies the beauty of nature.
Moreover, we made her wear a dress whose designer Géraldine Daulon was herself inspired by nature, which gave it the name of the collection: "mother of nature". Indeed, the chosen dress is made to make the illusion of flowers on the body, so it was obvious that our choice would go towards this one for our project. Designer of wedding dresses, you can find her collections for your wedding in 2021 and 2022.
All wedding providers, we particularly like femininity, elegance and naturalness. Manon from Antalya, make-up artist and hairdresser knew perfectly how to transcribe the purity of Gaïa, so that the make-up is luminous, just like our artistic direction.
Finally, Solène from Rue Vendome, had concocted a pretty and delicate stationery to highlight our artistic signature for this project, a way to highlight our love for things well done. Linda from The flatlay design was kind enough to lend us her flatlay accessories to enhance the pretty stationery.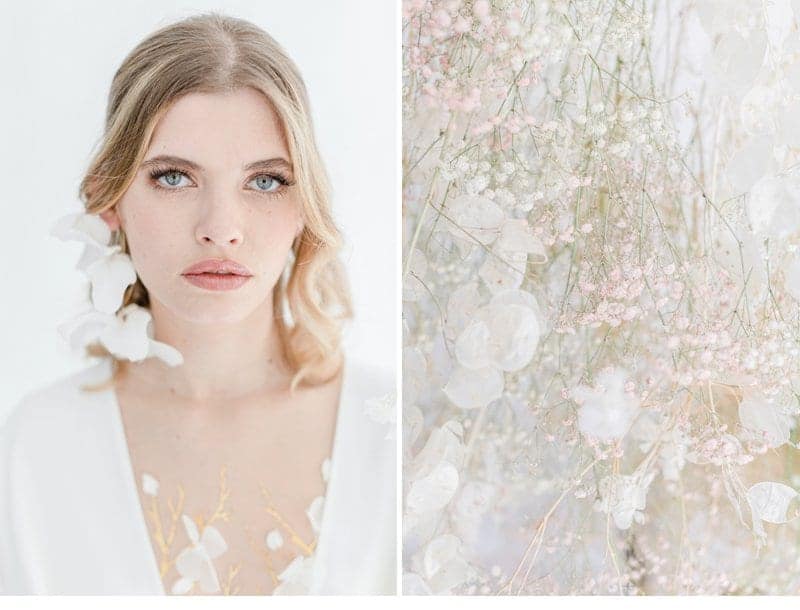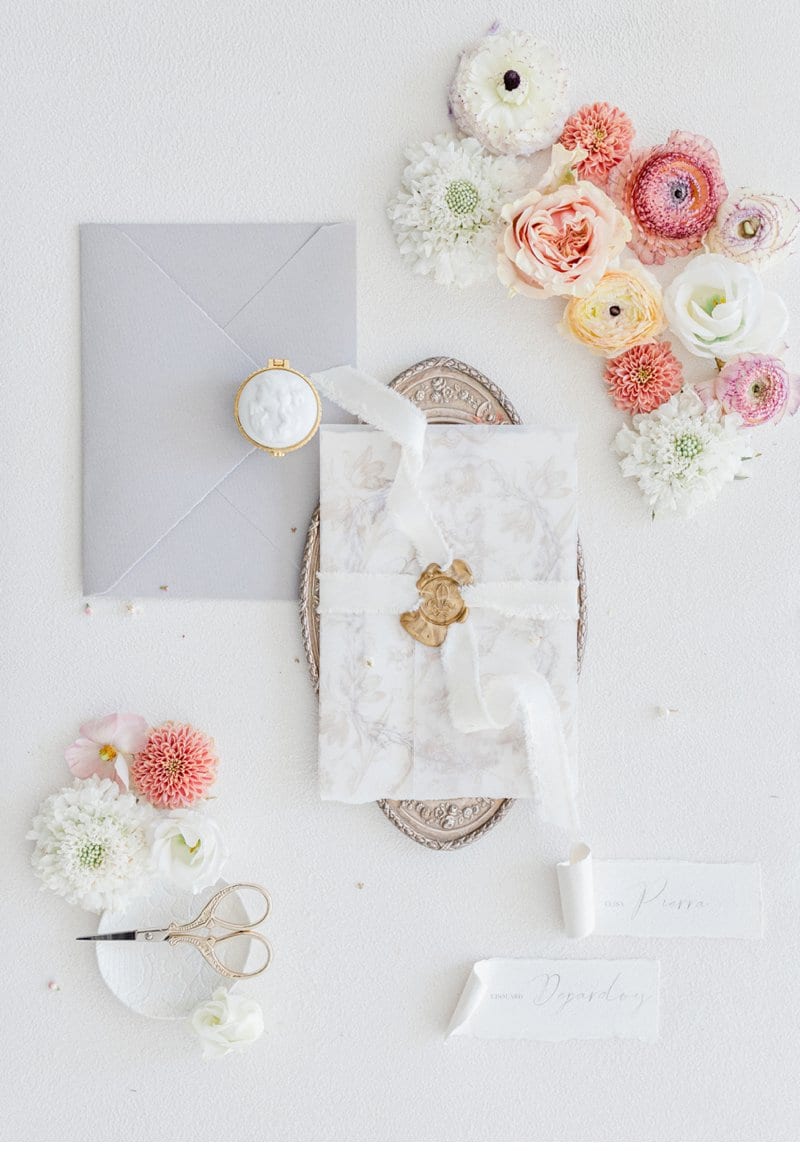 Planning & Artistic Direction: Hedhera
Photographer: Ben Blanc Photograhie
Studio: Studio Design
Floral Designer: Bayaflor Design
MUAH: Antalya
Stationery: Rue Vendome
Dress: Géraldine Daulon
Flatlay accessories: The flatlay design
Shoes: Bella Belle