Gardenwedding with a lovely touch of vintage
This inspiring outdoor world is colorful, playful, sickly-sweet and full of magic.
Together with a wonderful team Silvia Hintermayer of candid moments created some adorable ideas for lovely garden weddings.
Because of its pictorial appearance the guesthouse Stockerwirt in Sulz among the Wienerwald was the perfect location for a dreamlike summer wedding in the garden, in the middle of a green grass and pond area, combined with amazing culinary delicacies.
The flowers defined the range of colors: tender apricot, rosé and yellow gold. Pastel roses, delicate sweet peas, ambrosial peonies, opulent hydrangeas, tender panikumgrass, wild herbs and green raspberries were arranged beautifully together.
Even the wedding cake "Versailles" with its romantic rose petals and decorations as well as the macarons reflected the tender pastel-colors.
The classy paper-work accentuated with the leading colors. Gorgeous details were the wedding chocolate and the adorable "guestbook": on a poster guests could leave their fingerprints in memory of a special day.
The wedding rings were classy golden with a semi-matt surface. For the bride: a circlip with a brilliant. Not less harmonious was the exemplar "Hold Me" with five little stones.
At first the brides hairstyling was fabulously tender with fresh flowers, later very ladylike and classy. The perfect make-up in shades of nude-colors let the brides eyes shine.
This heavenly paradise of pictures shot by candid moments takes us onto an inspiring expedition to a fantastic world full of creativity and sensual beauty.
Translation: Marina Jenewein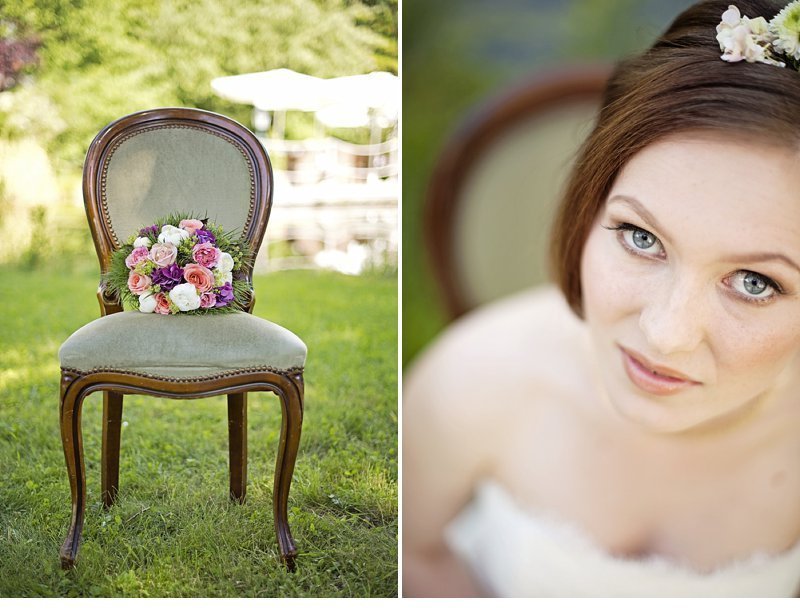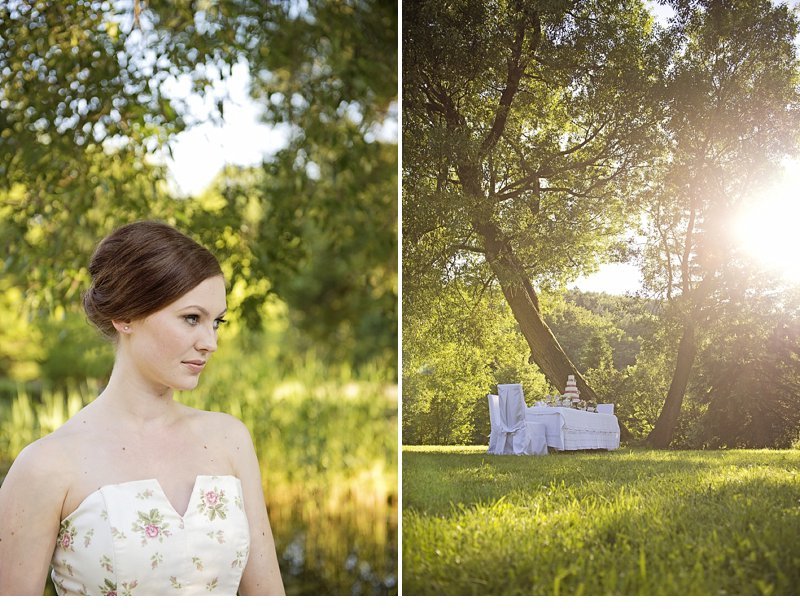 FOTOGRAFIE & KONZEPT: Silvia Hintermayer | candid moments
PAPETERIE: Pleyl-Grafik | XTINE
FLORALES DESIGN & BLUMEN: Blumenstube Christine
HAARE & MAKE-UP: Julia Mikulitsch
LOCATION: Landgasthaus Stockerwirt
HOCHZEITSTORTE & MACARONS: Schnabulerie
EHERINGE & SCHMUCK: Renate Weiss Inh. Gabriele Golzar
MODEL: Sophie Ganneshofer
ASSISTENZ: Elfriede Soos, Ernst Hintermayer
KLEIDER & SCHUHE: privat
EMPFOHLEN IN UNSEREM SCHATZKISTCHEN:
Schnabulerie