Goddess Flora and Spring Awakening
Rome, is a cosmopolitan metropolis that boasts nearly 3,000 years of world-class art history, architecture and culture. The Roman pantheon of gods was also extensive.
Flora, in Roman mythology, is the goddess of blossom, associated with the season of spring. In ancient representation Flora is a young woman adorned with flowers or blossoms.
Photographer Katerina Kutas took advantage of the presence of ancient history in Rome and was inspired by this stunning city and its history for this shoot. The idea of the shoot is to remember the Roman goddess Flora in a modern and fresh way, showing the eternal city from a new and unusual perspective. Spring is in the air with all its smells and its vengeful blossoms and nature is coming to life.
Florist Paola Maly used mimosa, the flower that best represents the coming of spring, for the ravishing bluem ornament. The soft, airy flowers of mimosa have a beautiful texture and look very delicate.
Valeria Shalaevskaya from Calligraphyrom created a special stationery. The envelope with a bee and a light gray ribbon create a special, sophisticated touch.
The romantic pictures by talented photographer Katerina Kutas take us to a wonderful spring world with a dreamy sea of flowers.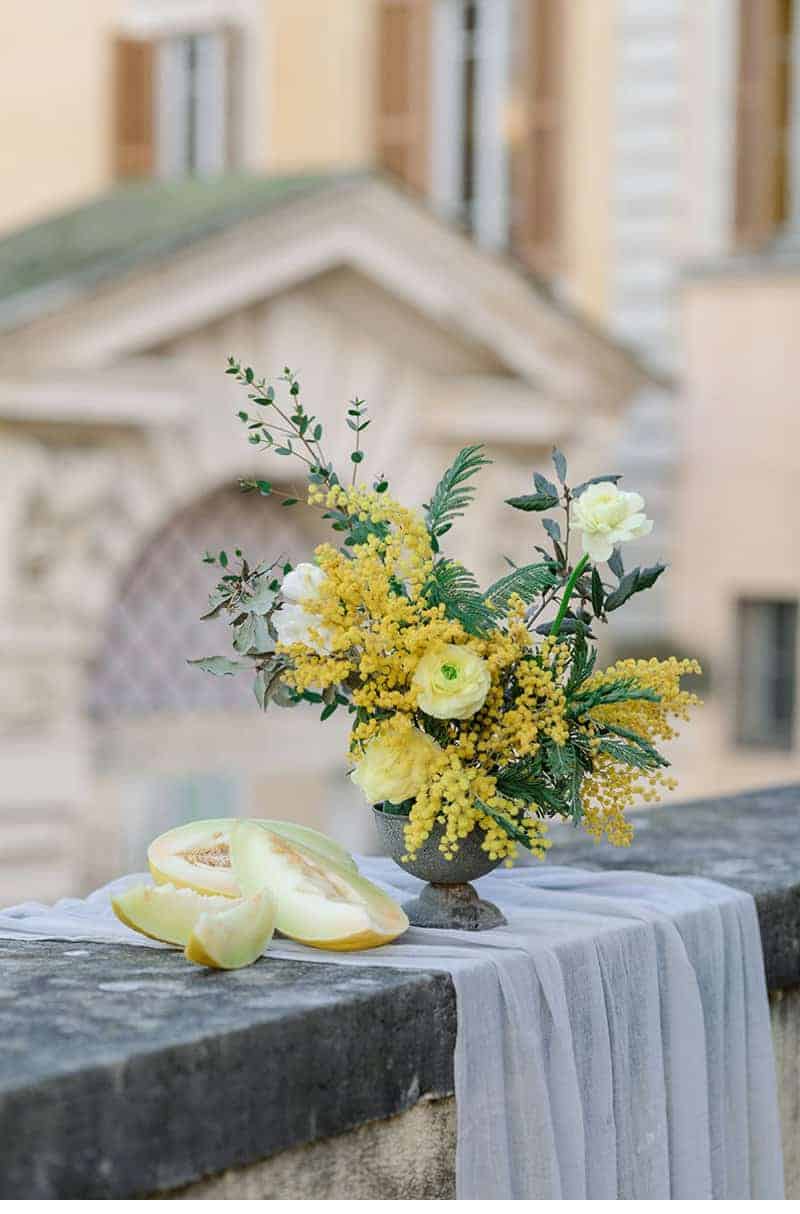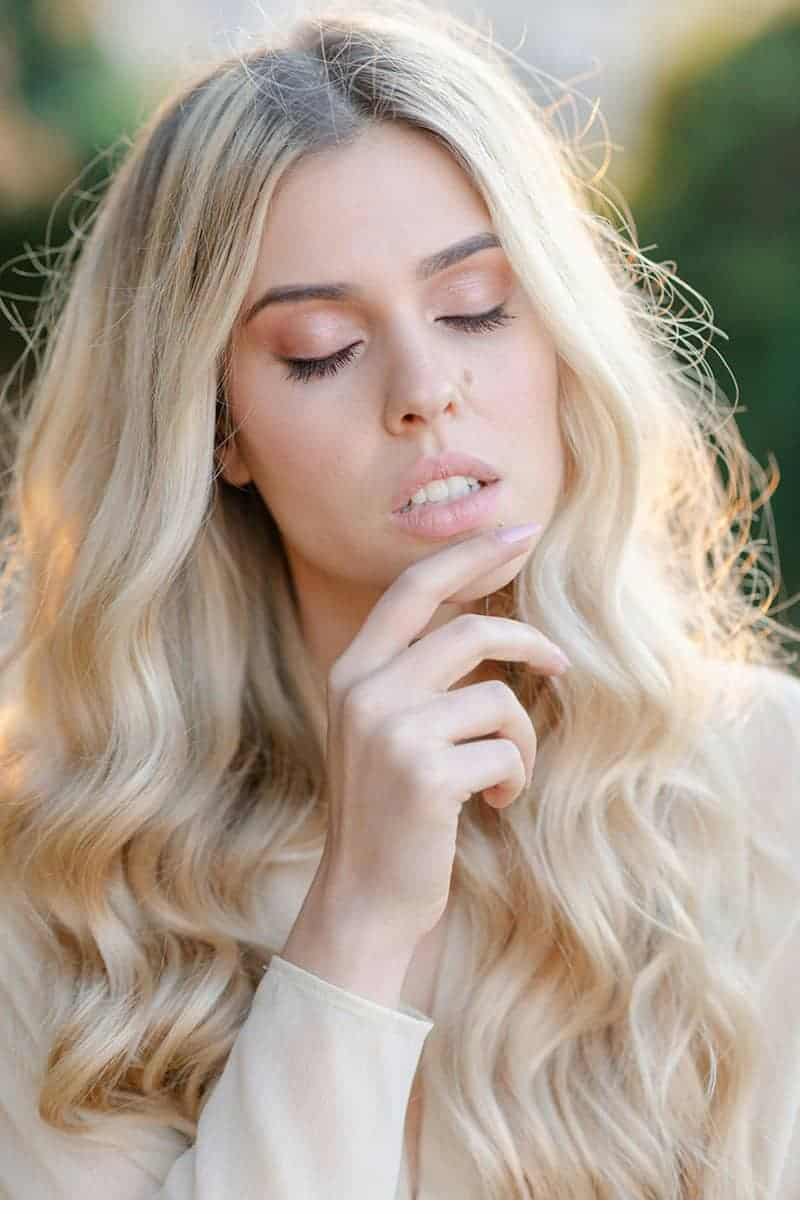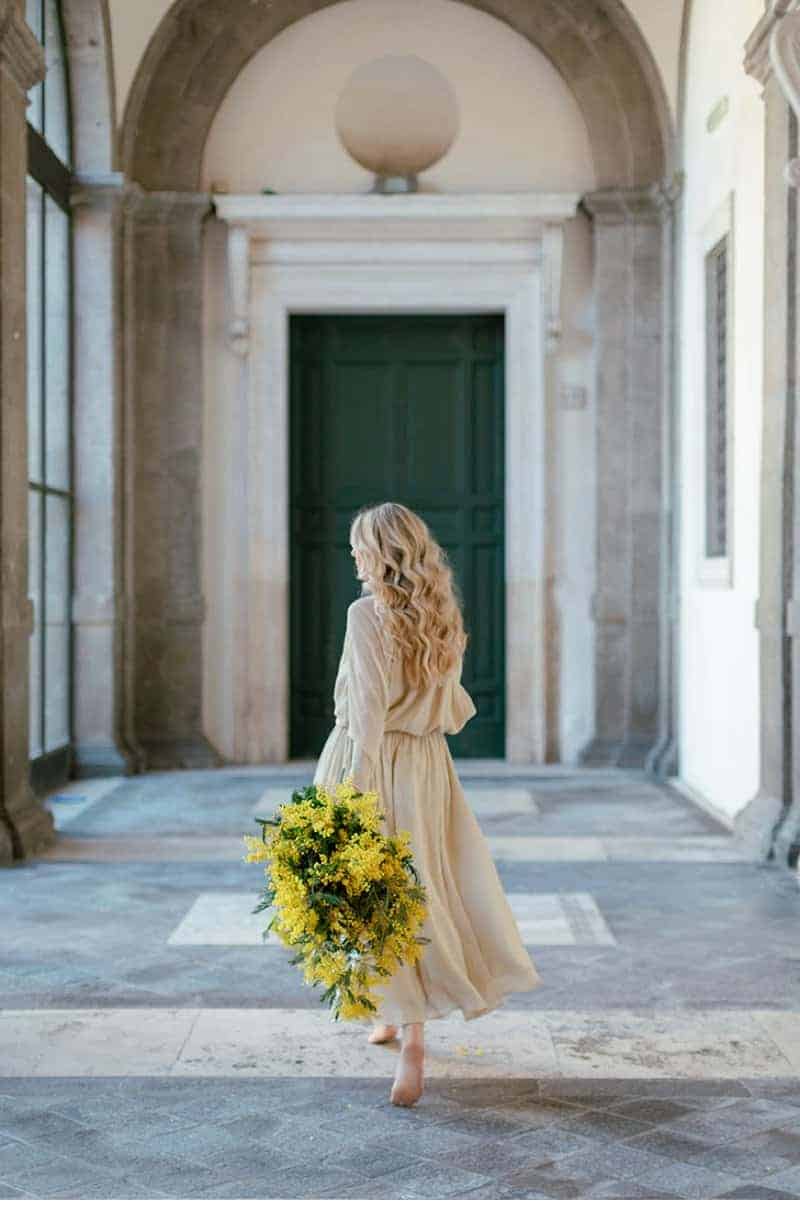 Photography & Concept: Katerina Kutas
Blooms & styling: Paola Maly
Calligraphy: Valeria Shalaevskaya of Calligraphyrom
Candles & Textile: Luna Ribbons
MUAH: Tania Nitsak 
Accessories:  Irina Kukulesku
Model: Francesca