Graceful beach bride in soft shades of blue on Naxos
A cloudless sky over Naxos, the gentle waves of the Mediterranean, footprints in the golden sand and the playful dress dream of a graceful bride set the tone for this unique beach editorial.
Fine art photographer Stella Gioulou and a great team created the harmonious setting. An enchanting table design in soft shades of blue and green, beautifully arranged flowers and a cake artwork complete the stylish concept.
Stella Gioulou now shows us the result in her impressive picture gallery, which we would like to dive into with you.
From Stella Gioulou: "This wonderful bridal shoot was such a cherishable experience for me. Filled with the truly magical Greek light and the breathtaking beauty of the island of Naxos, I really couldn't ask for anything better! An angel dressed in blue fell onto earth at the perfect moment in time to be a part of our little set, where beauty along with love created magical moments! 
Our shoot was set in Agia Anna, where huge rocks and a rare cedar tree forest meet an exotic beach. The team of professionals that I worked with managed to give such a fairytale-like look in everything they touched! Dreamy soft greens and blues amongst the earthy sandy tones of our natural surroundings, the bride shining through with a spectacular garment and her natural, royal skin tone and simple makeup and hair, remind us how elegant and elevated simplicity can be."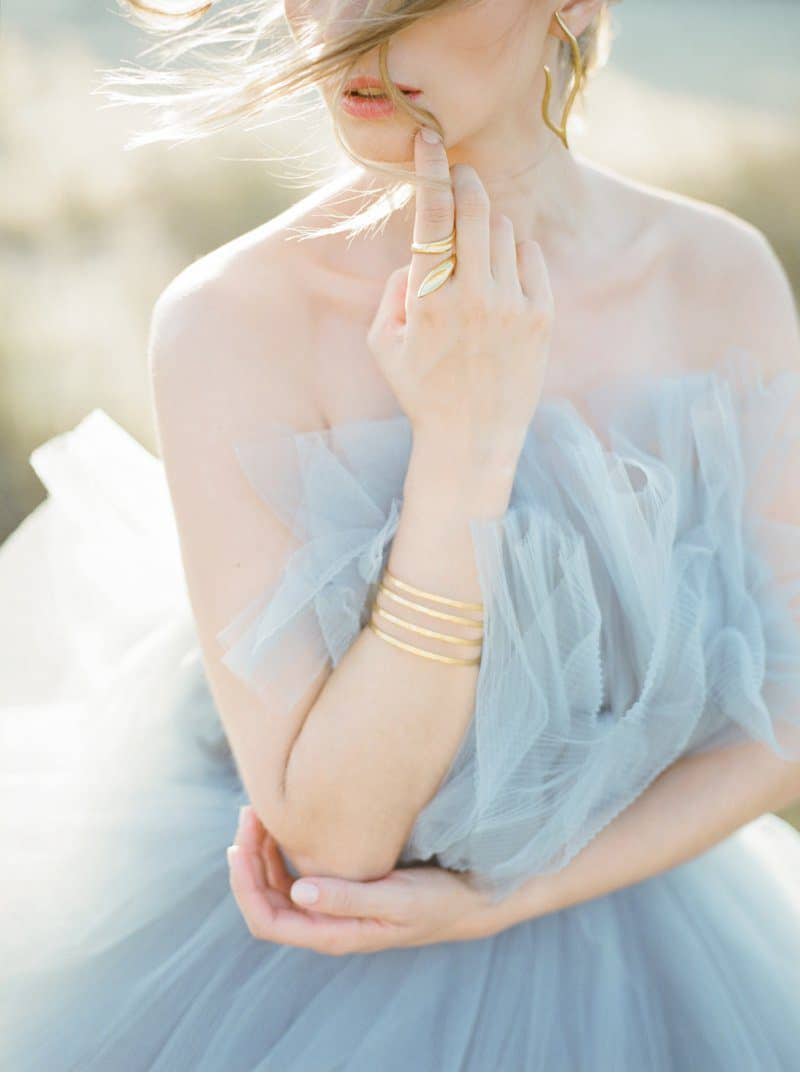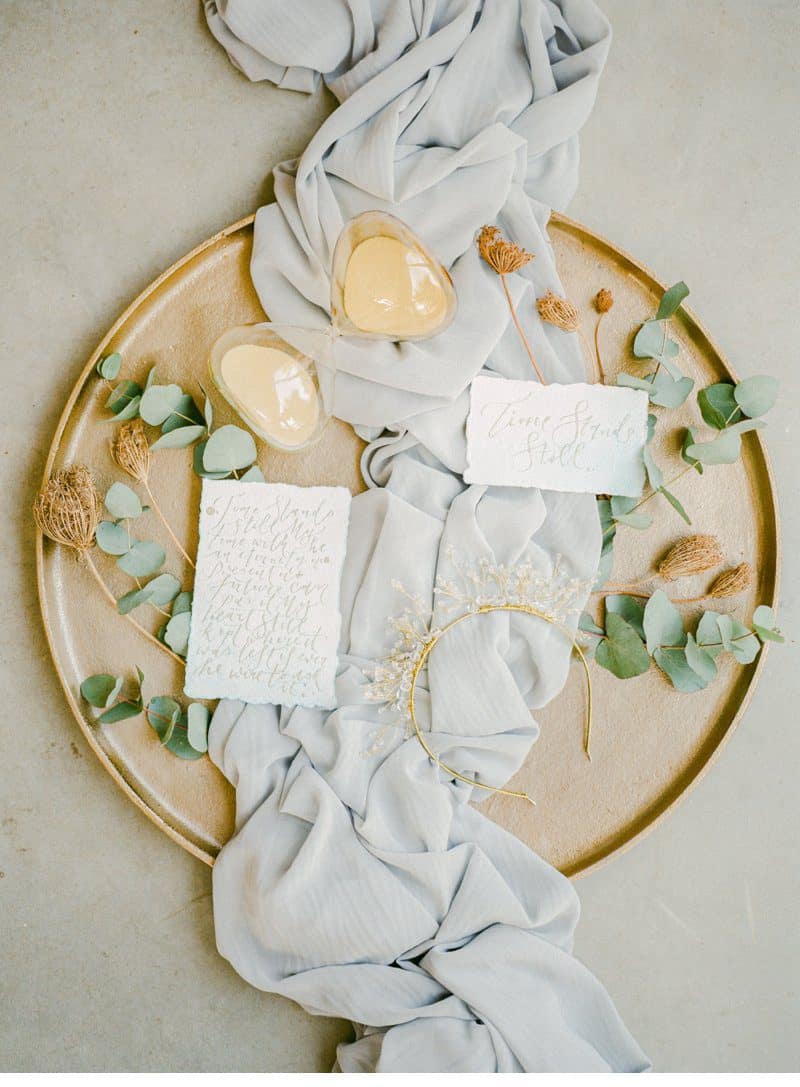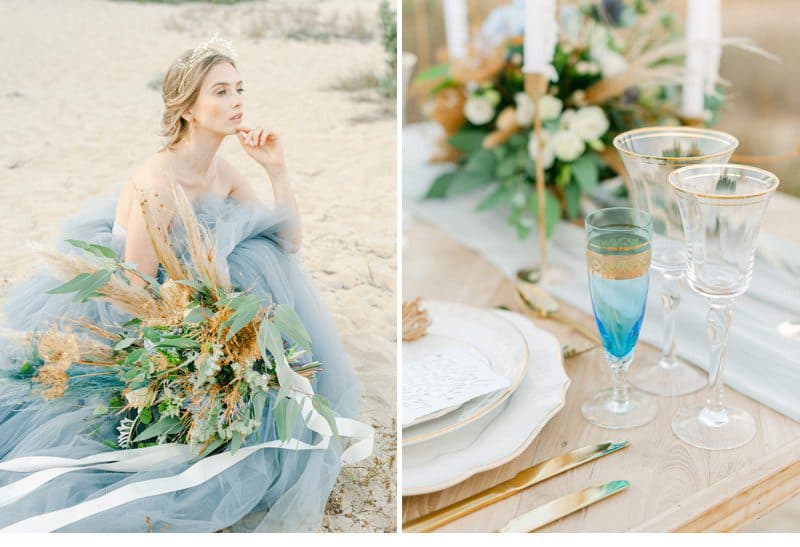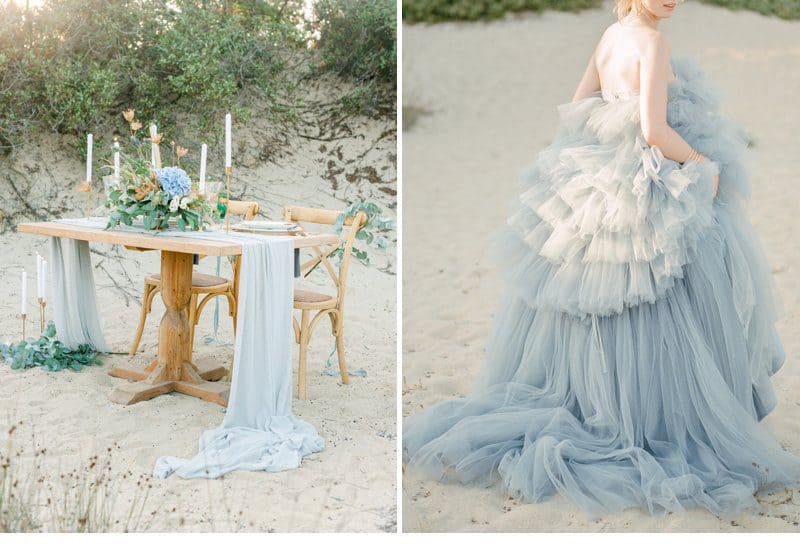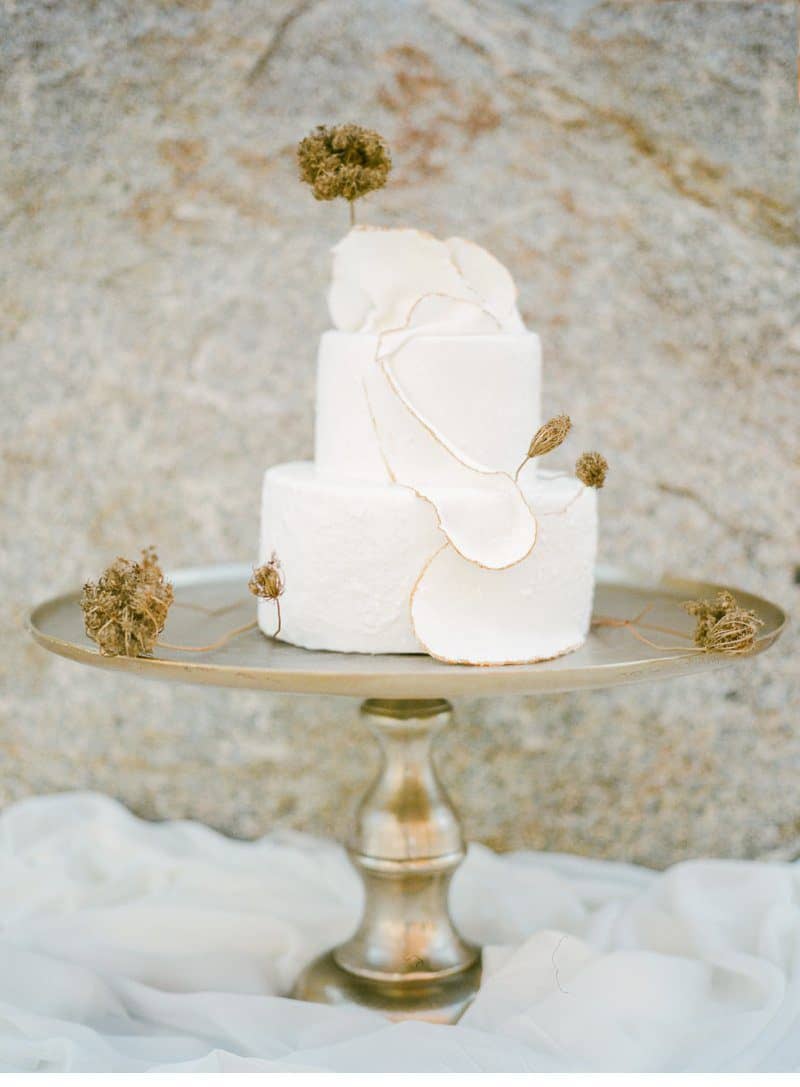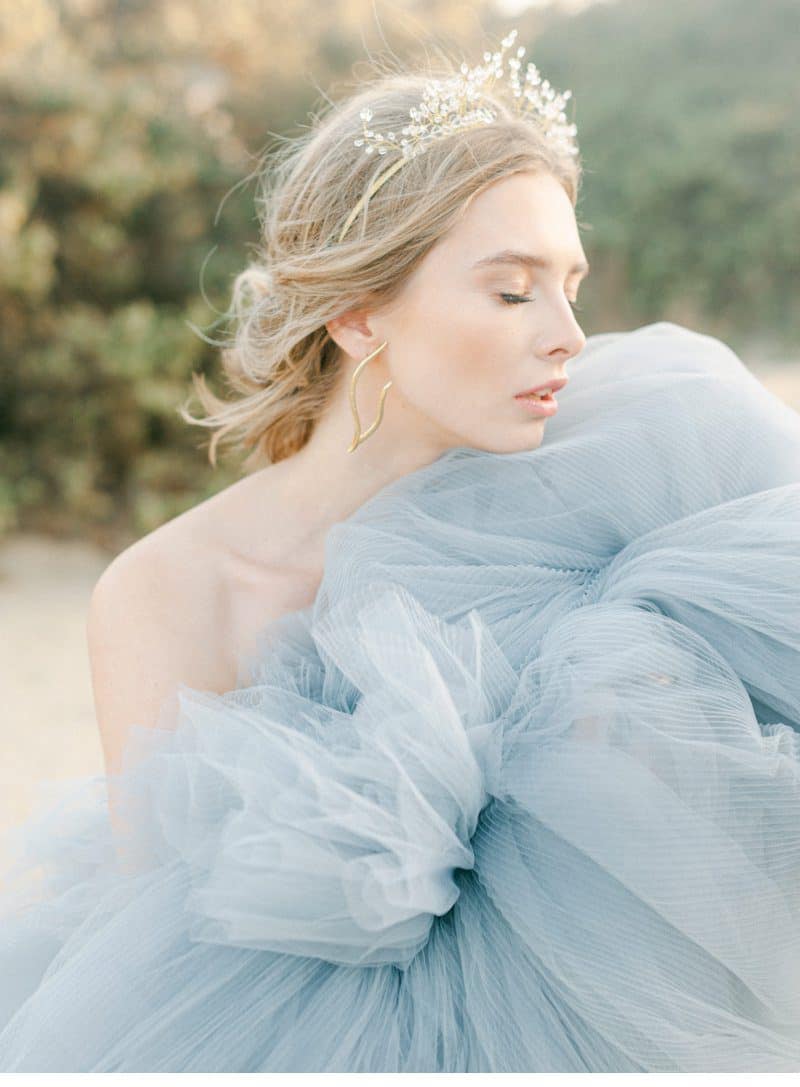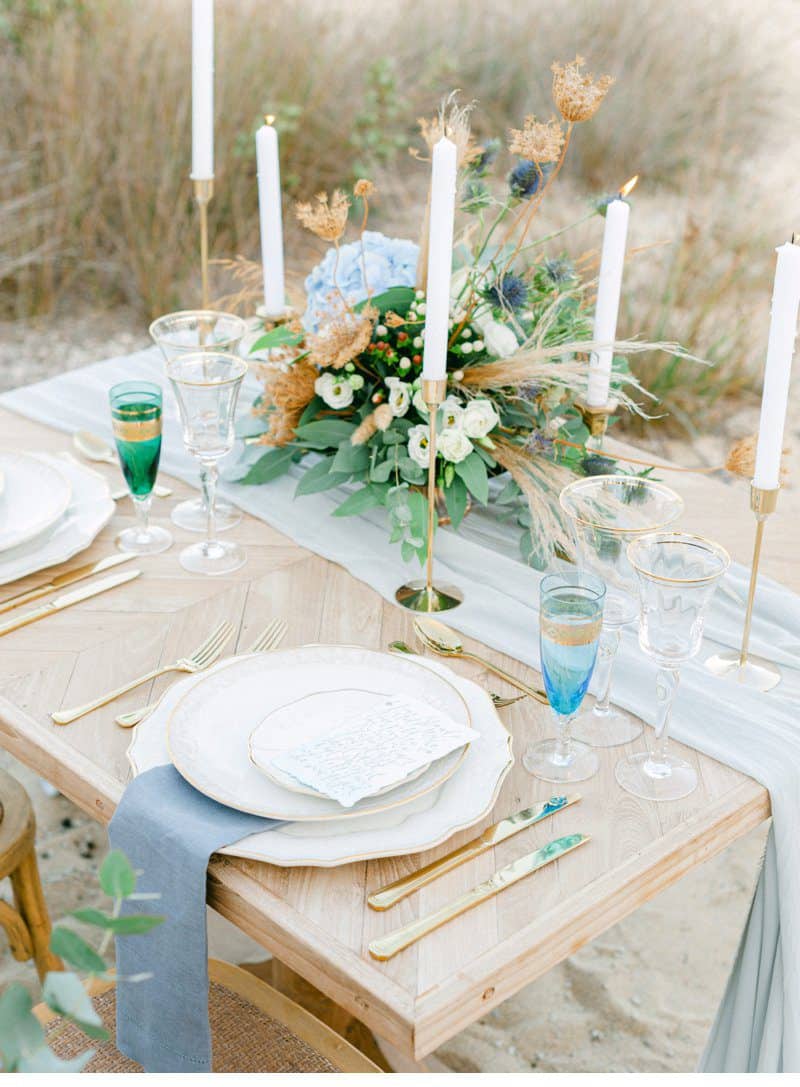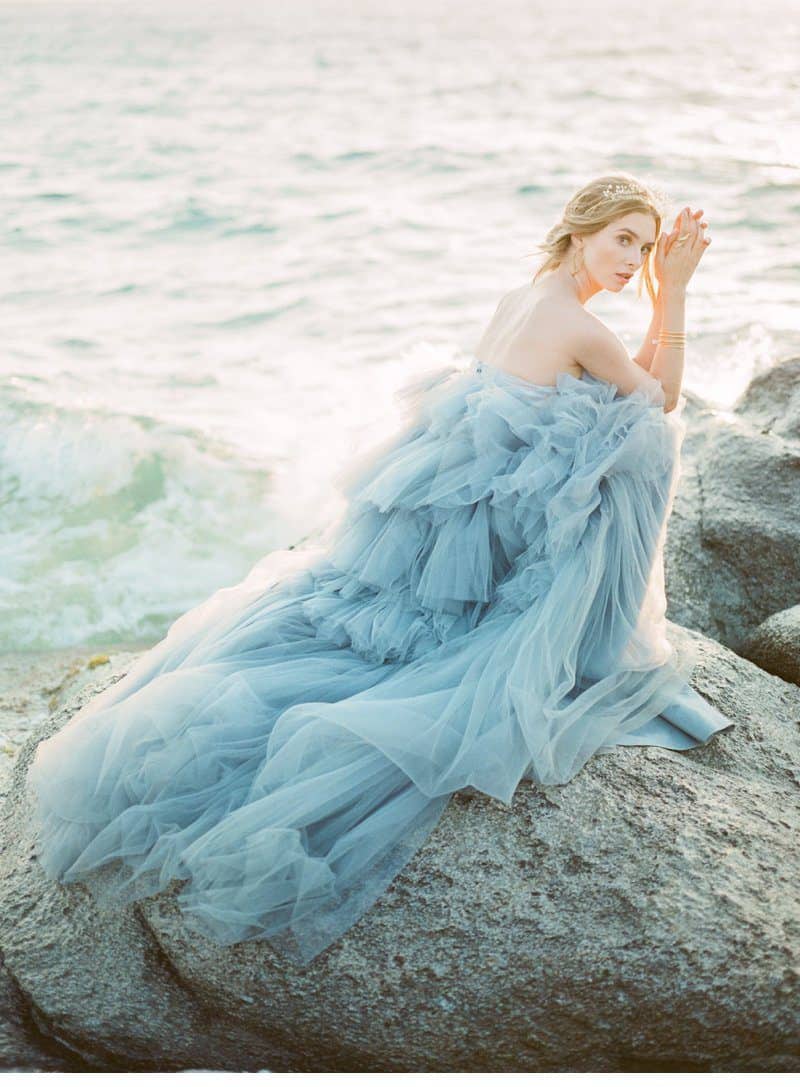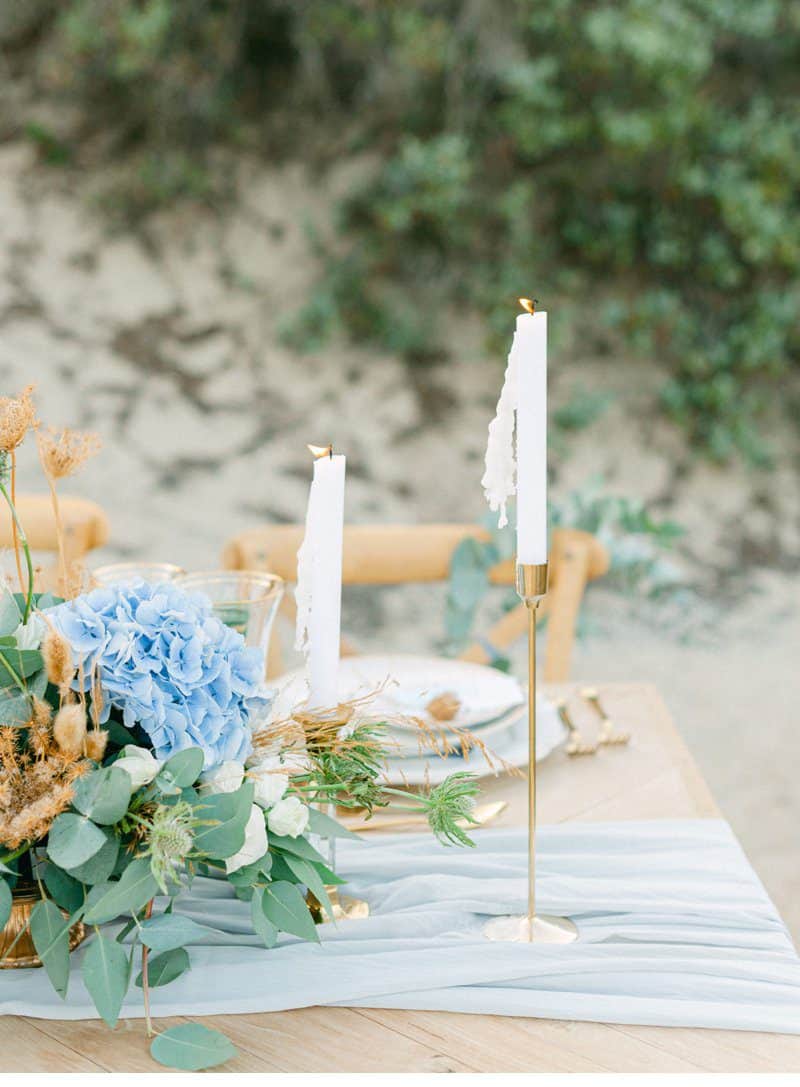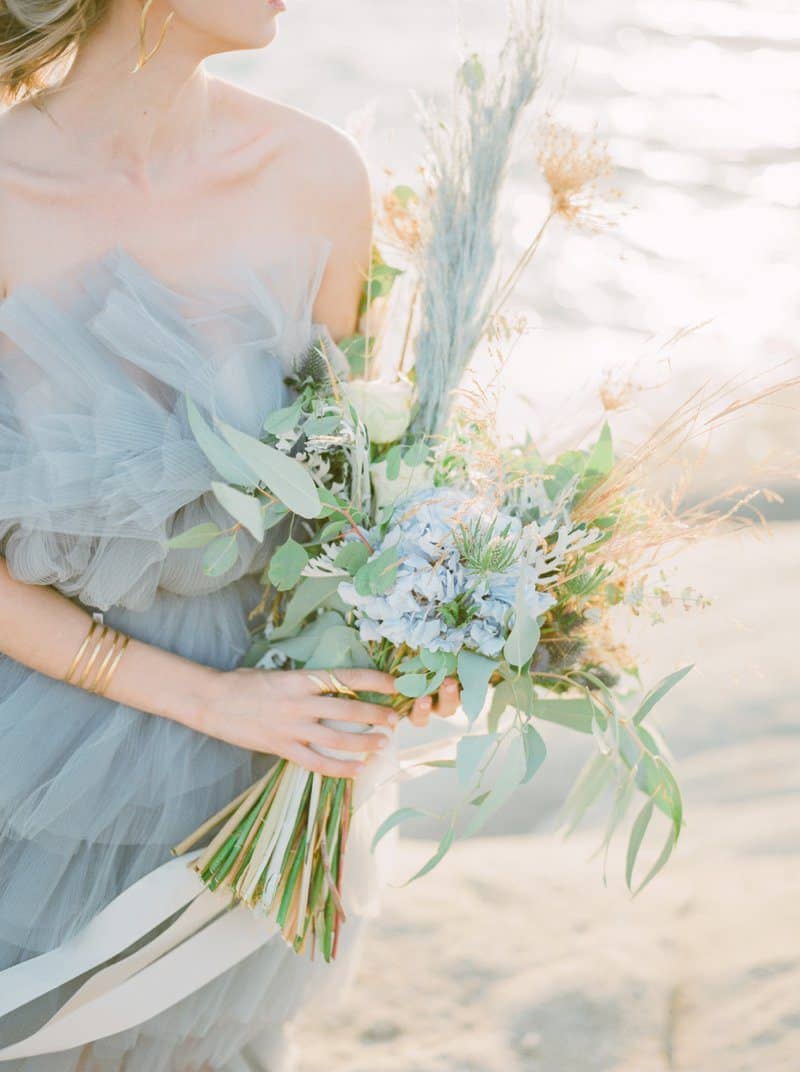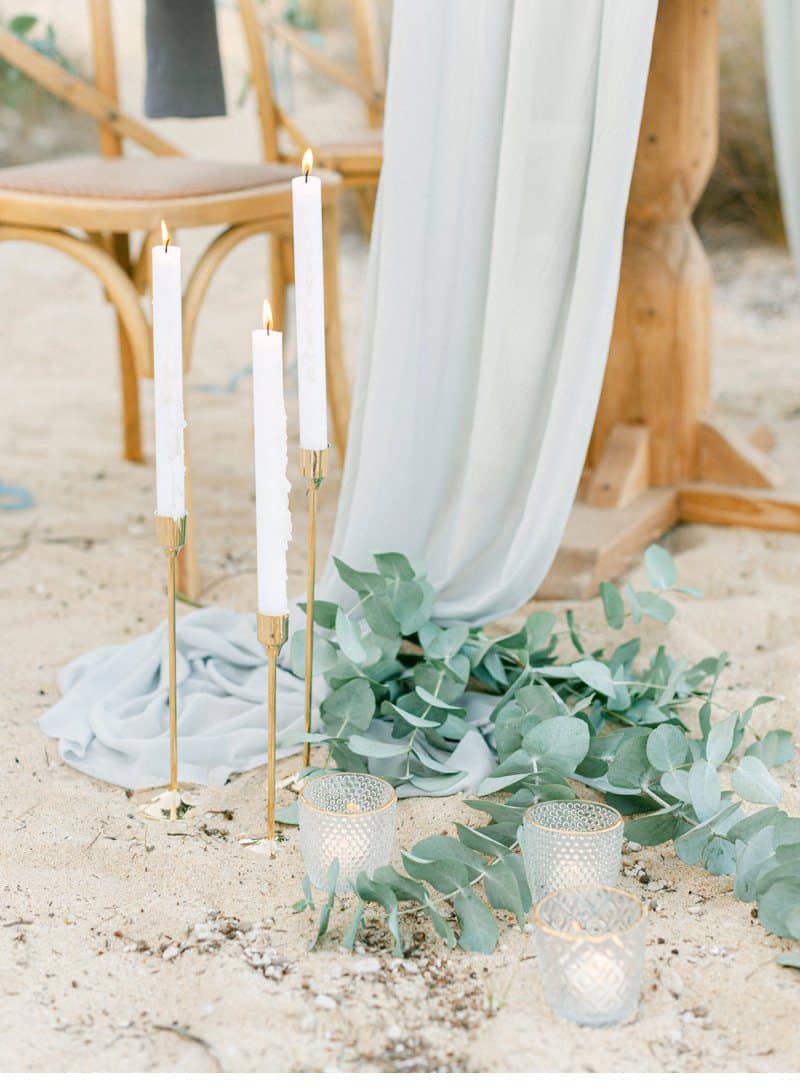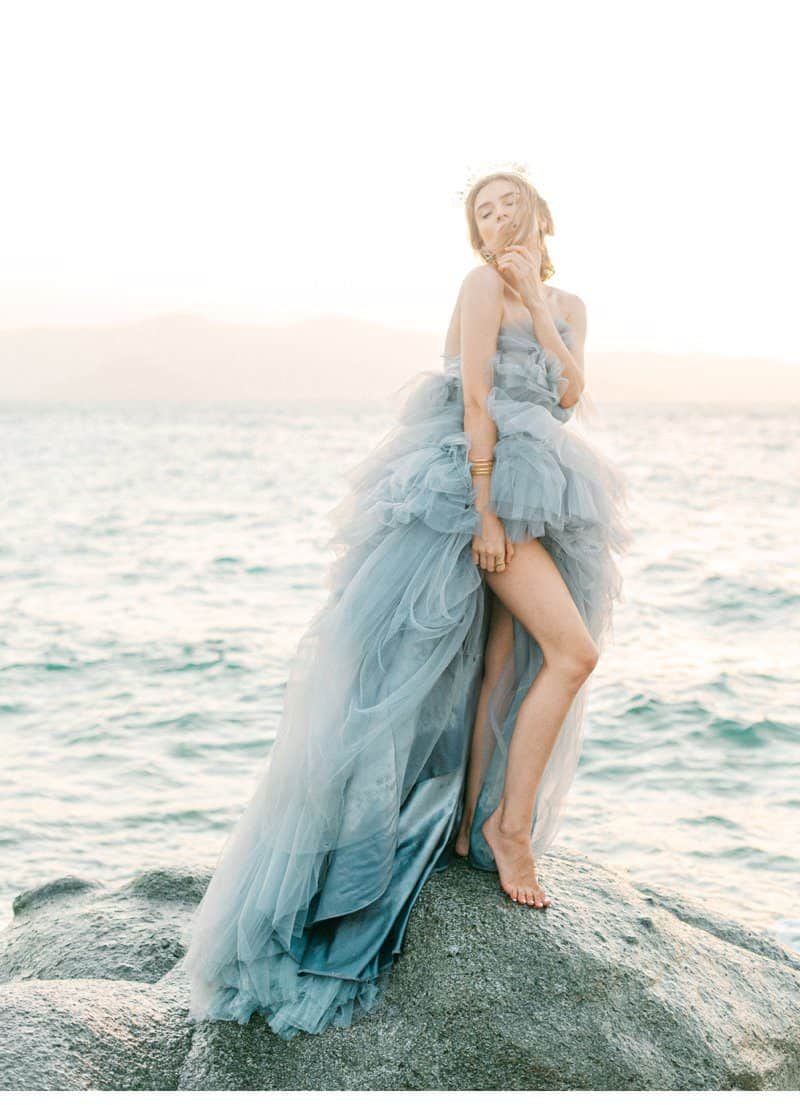 Photography, Concept and Design: Stella Gioulou
Film Lab: Carmencita Film Lab
Florist: Anemona Naxos Flowershop
Dress designer: Topbridal Paris
Art de la table: White Lilac
Jewellery: Jewellery Melissinos
Wedding cake: Mathiassospastryshop
MUA: Maria Georgiadou
Coordination: Rena Tzevelekou
Hair accessories: Della Bella Gioielli
Hairstylist: Cut Color Naxos
Calligraphy: Ambletters
Videographer: Island Videography
Fine dining: Yucca
Model: Daria Mikhalevich