Graceful bridal inspiration in Greece
Join us today to visit a Greek bride who, framed by the unique architecture and unspoiled nature of the country, will provide breathtaking inspiration.
Massive walls and ancient church ruins tell of a time long past, which event designer Adelaide Design brings to life with her dreamy and stylish details.
A sea breeze gently blows around the graceful bride in her elegant dress to reveal her full glory.
Fine Art Photographer Geraldine Leblanc brought us poetic images from this Boheme Workshop of Vasia Photography, which will immerse us in a romantic world of inspiration.
From stylist Adelaide Design: "The stunning church ruin was hauntingly beautiful, referencing an old world European aesthetic that was both romantic and otherworldly. A custom lace gown with a dramatic pearl veil was created bx Stesha Ho for the workshop and paired with a delicate bouquet by Da Fiori Design. To build on the luxuriance of the lace and pearls in the gown, the elements of ivory, silver and velvet became central to the rest of the design of the editorial.
The color palette of the floral design and tablescape referenced a pale Venetian pink, from another building from that time period in Monemvasia. The pale pink was complemented with taupe, dusty lilac and grey to be consistent with the overall aesthetic of the shoot which was to be opulent and refined, aged and muted all at once. The floral centerpiece on the tablescape was oversized and dramatic. The tablescape sourced antique silverware and mix and matched Venetian style glassware and Italian wood charger plates with velvet napkins and gorgeous love letters on each elopement table setting. The stationery suite by Shotgunning for Love featured a hand drawn depiction of the town of Monemvasia and was done on handmade paper, hand lettered with brown ink."
And now we linger for a moment in the unique world of pictures by Geraldine Leblanc.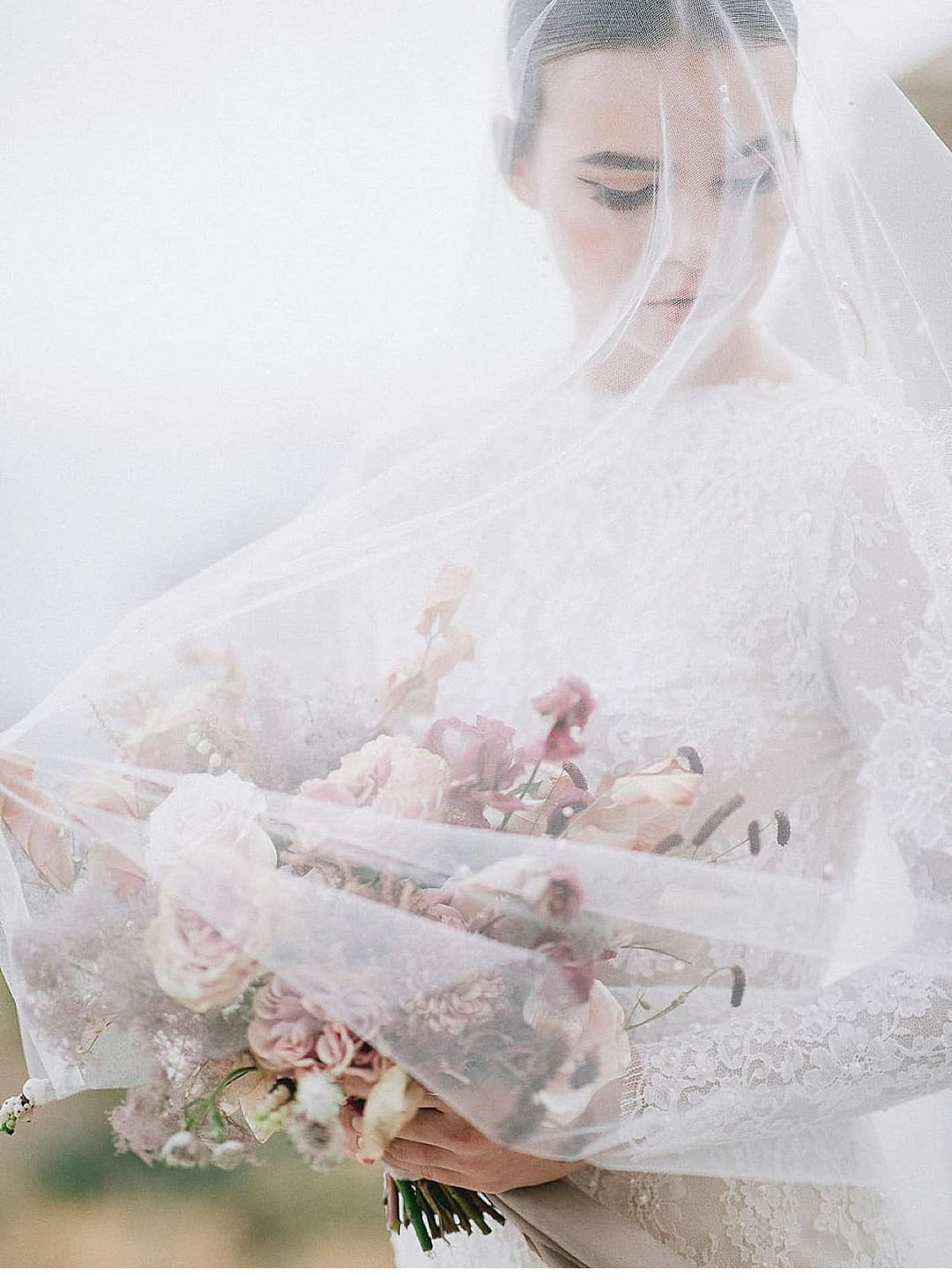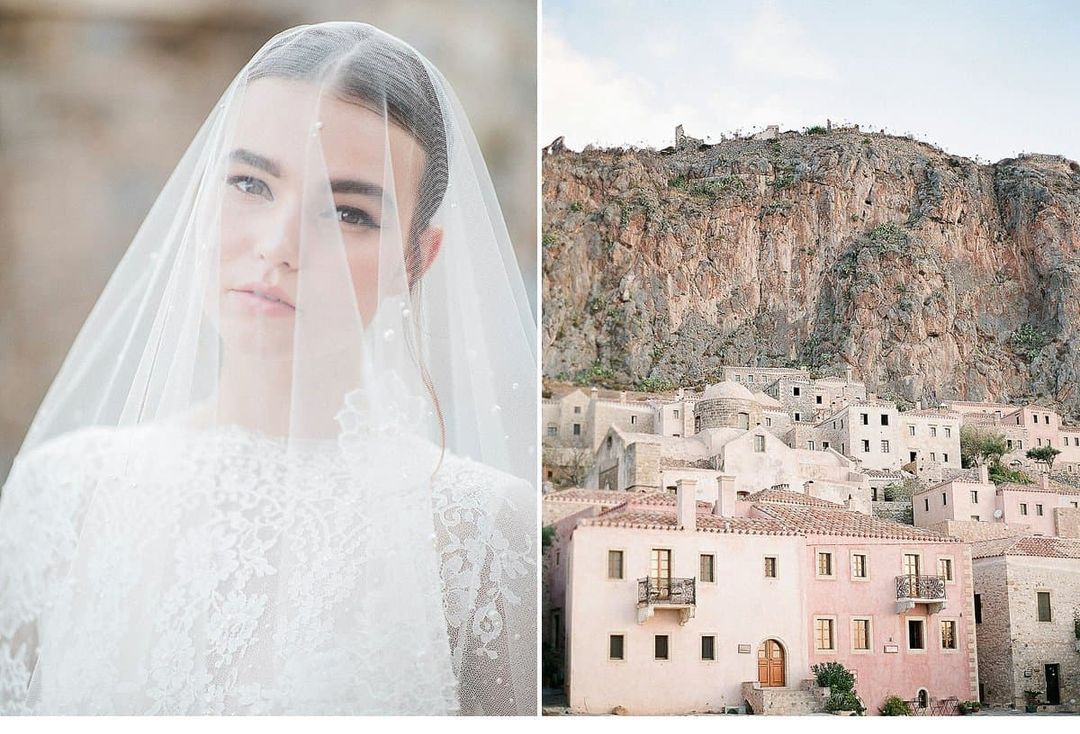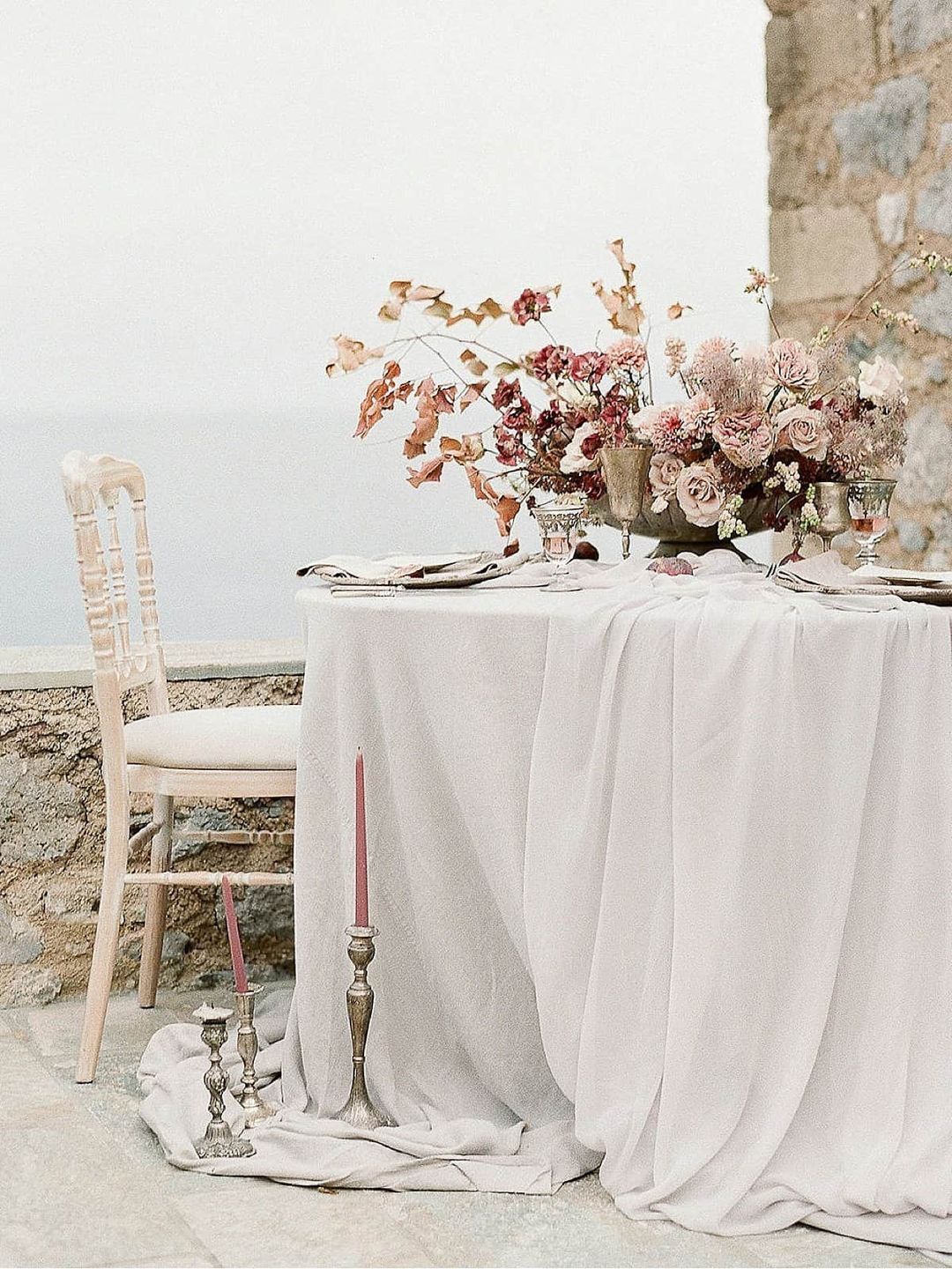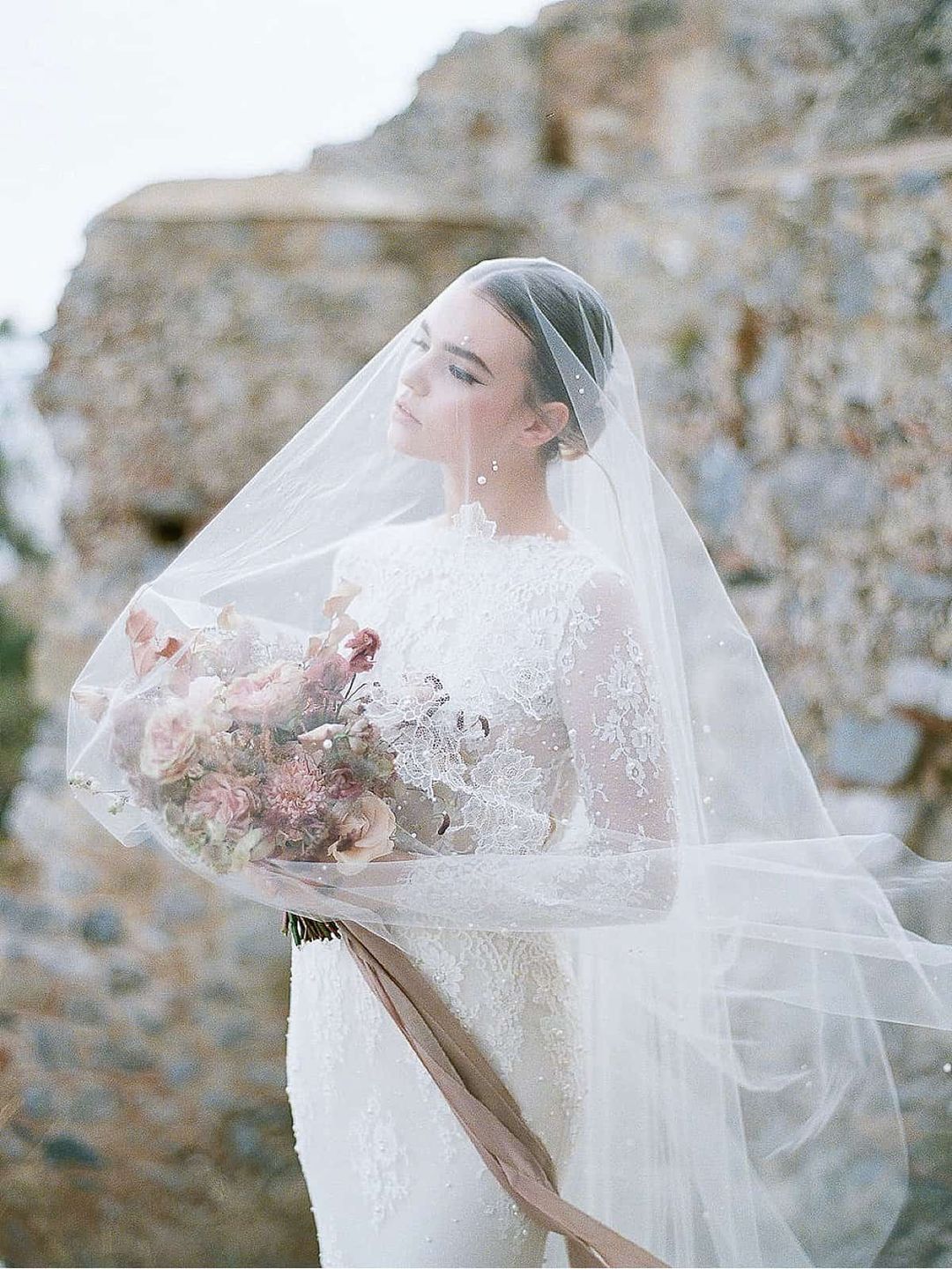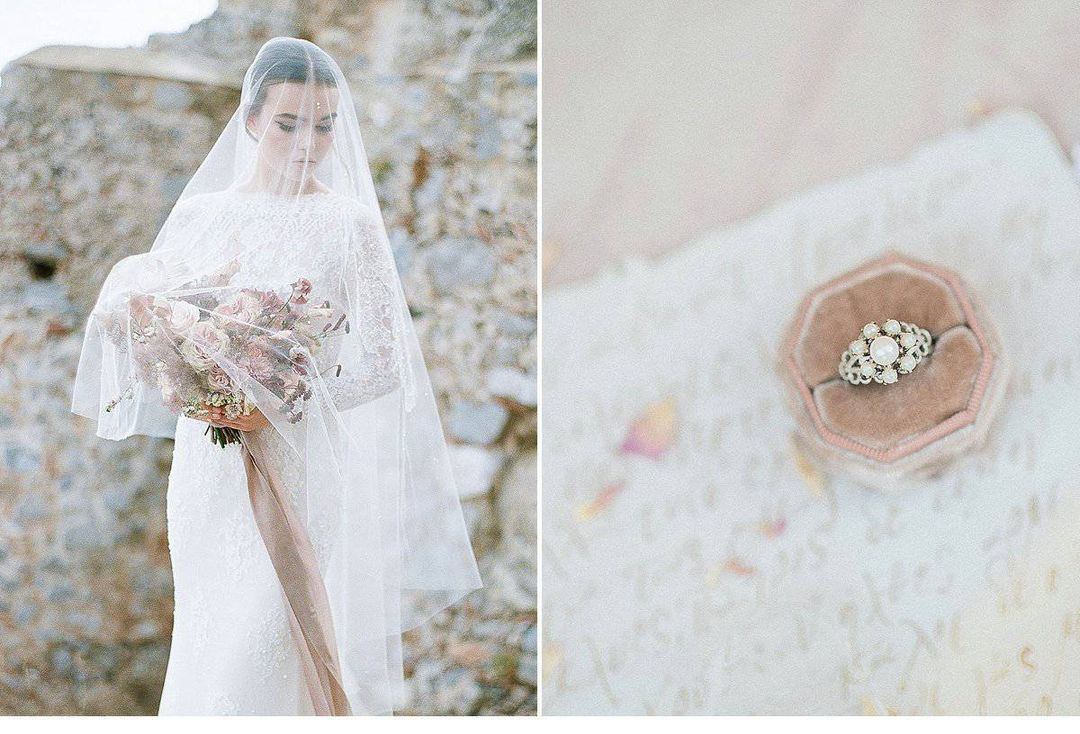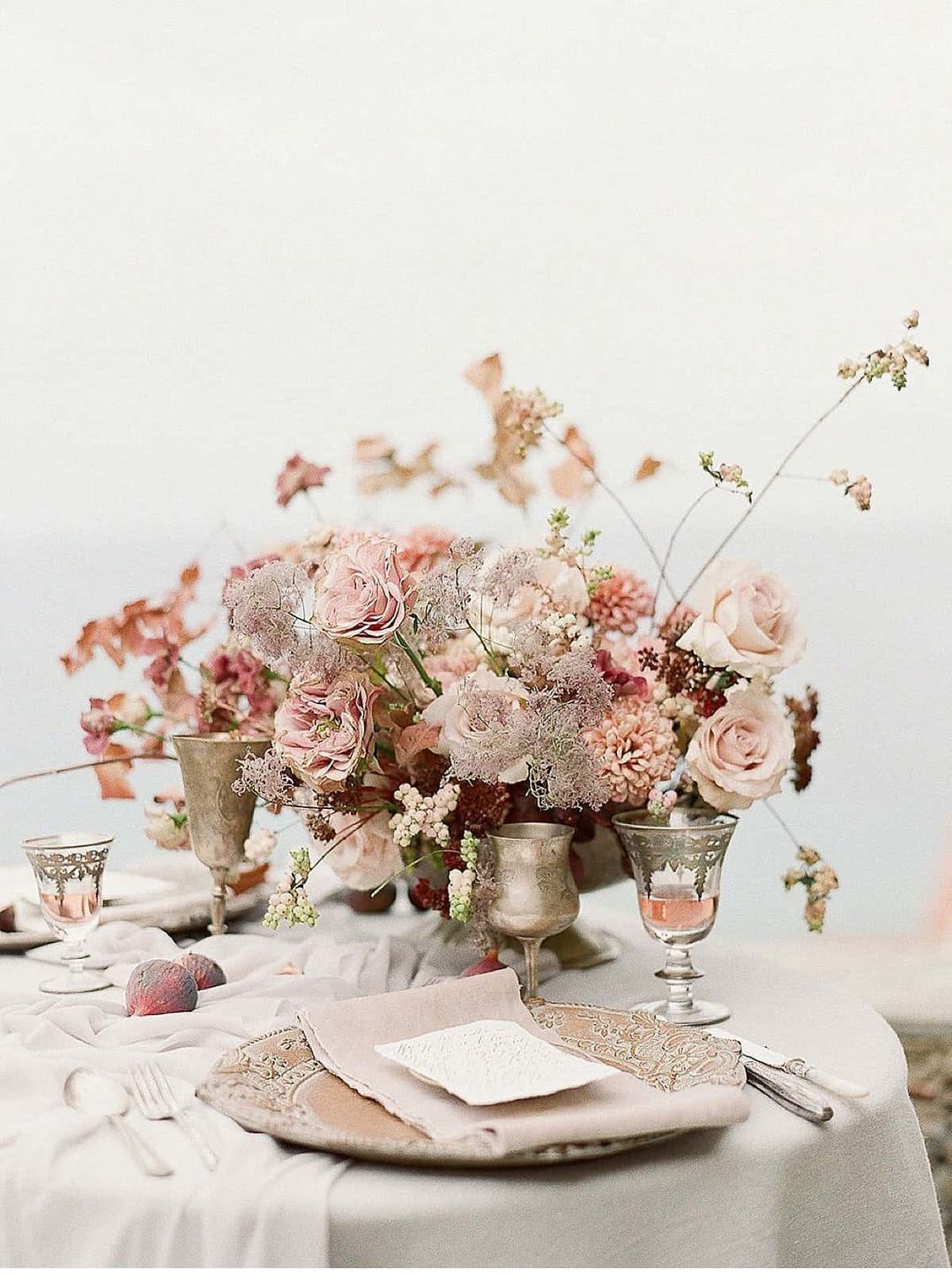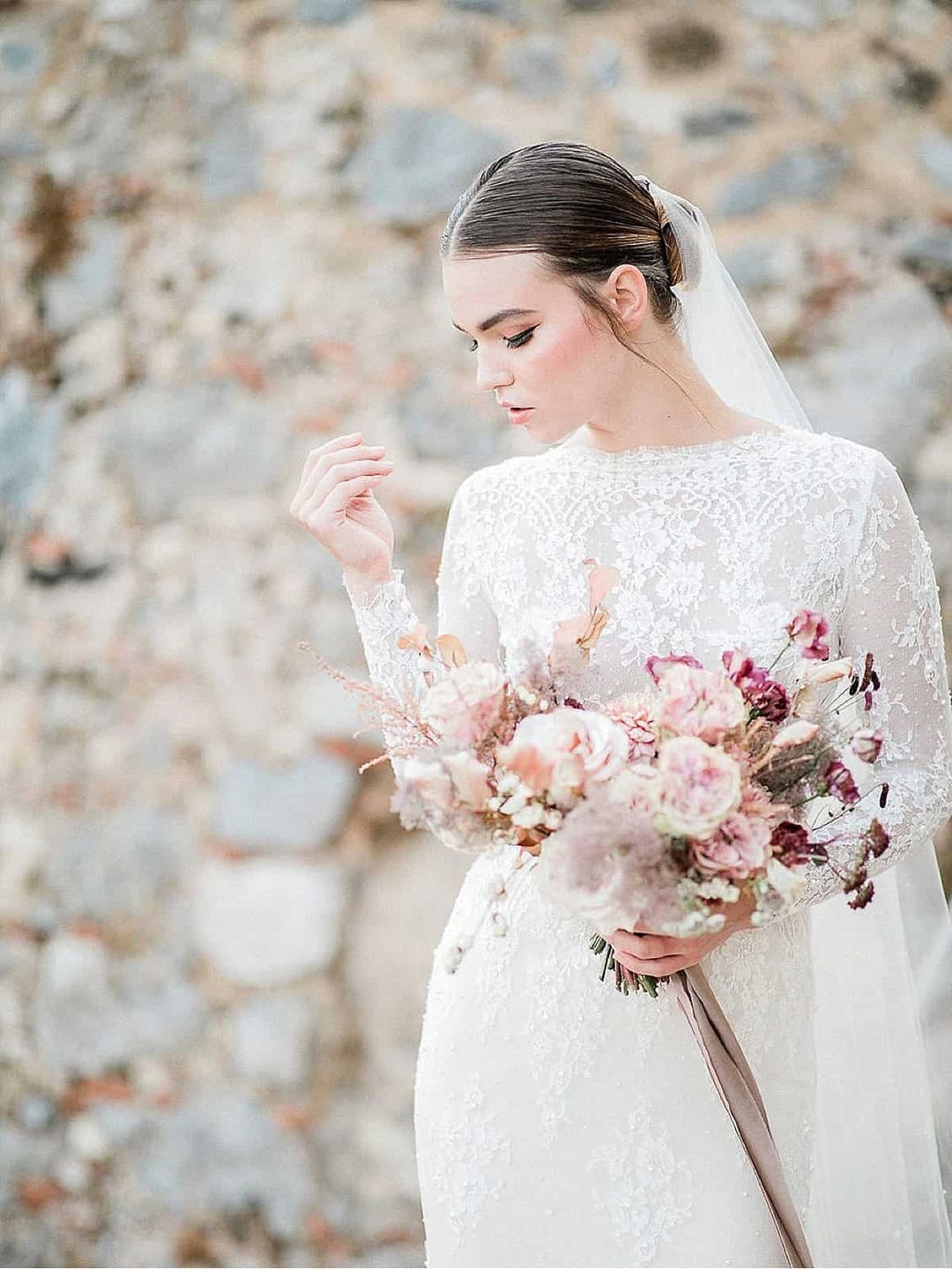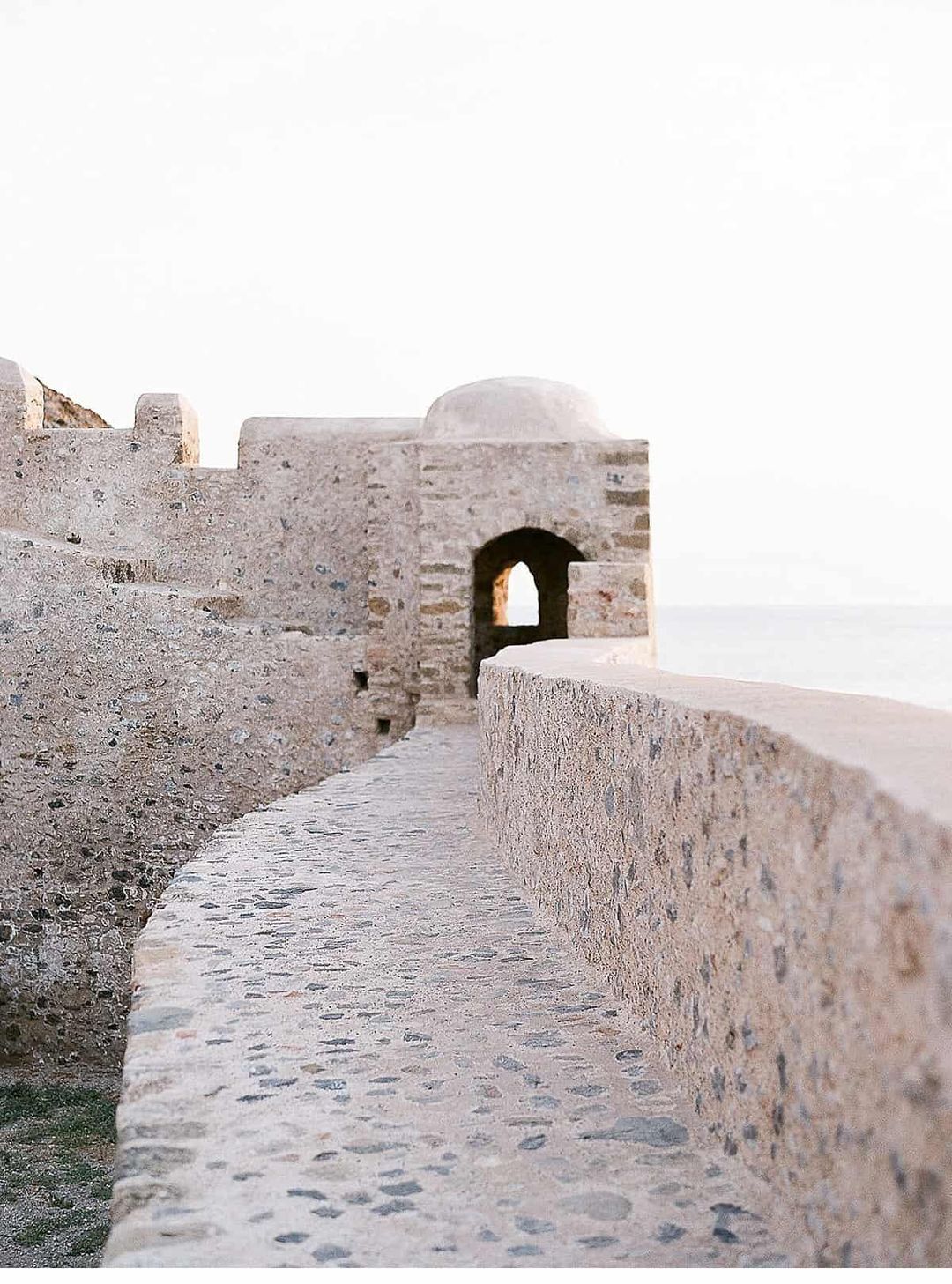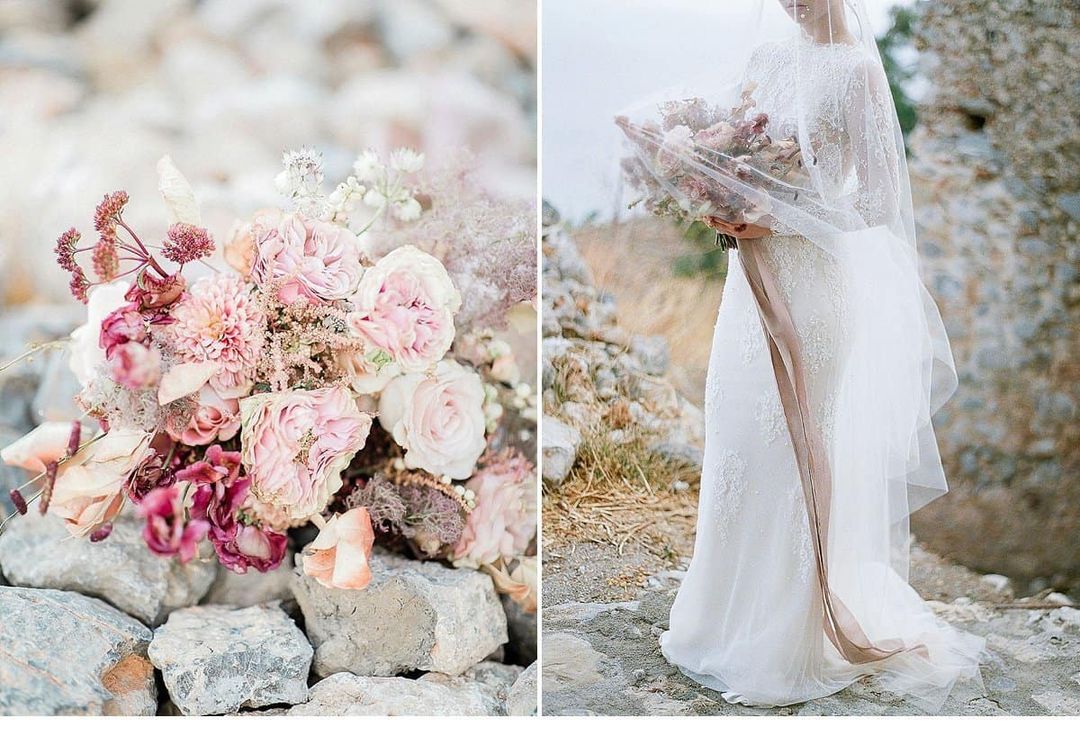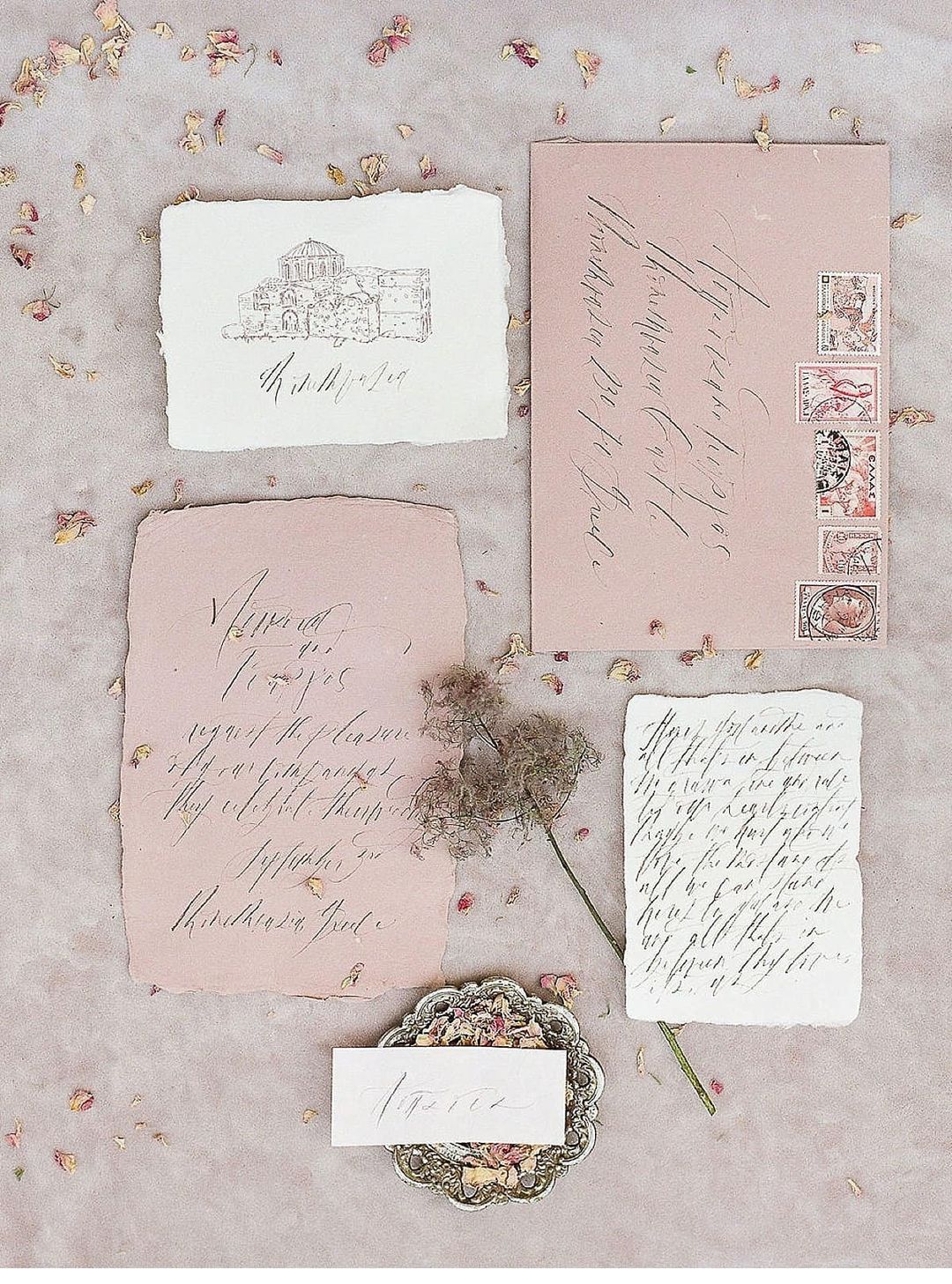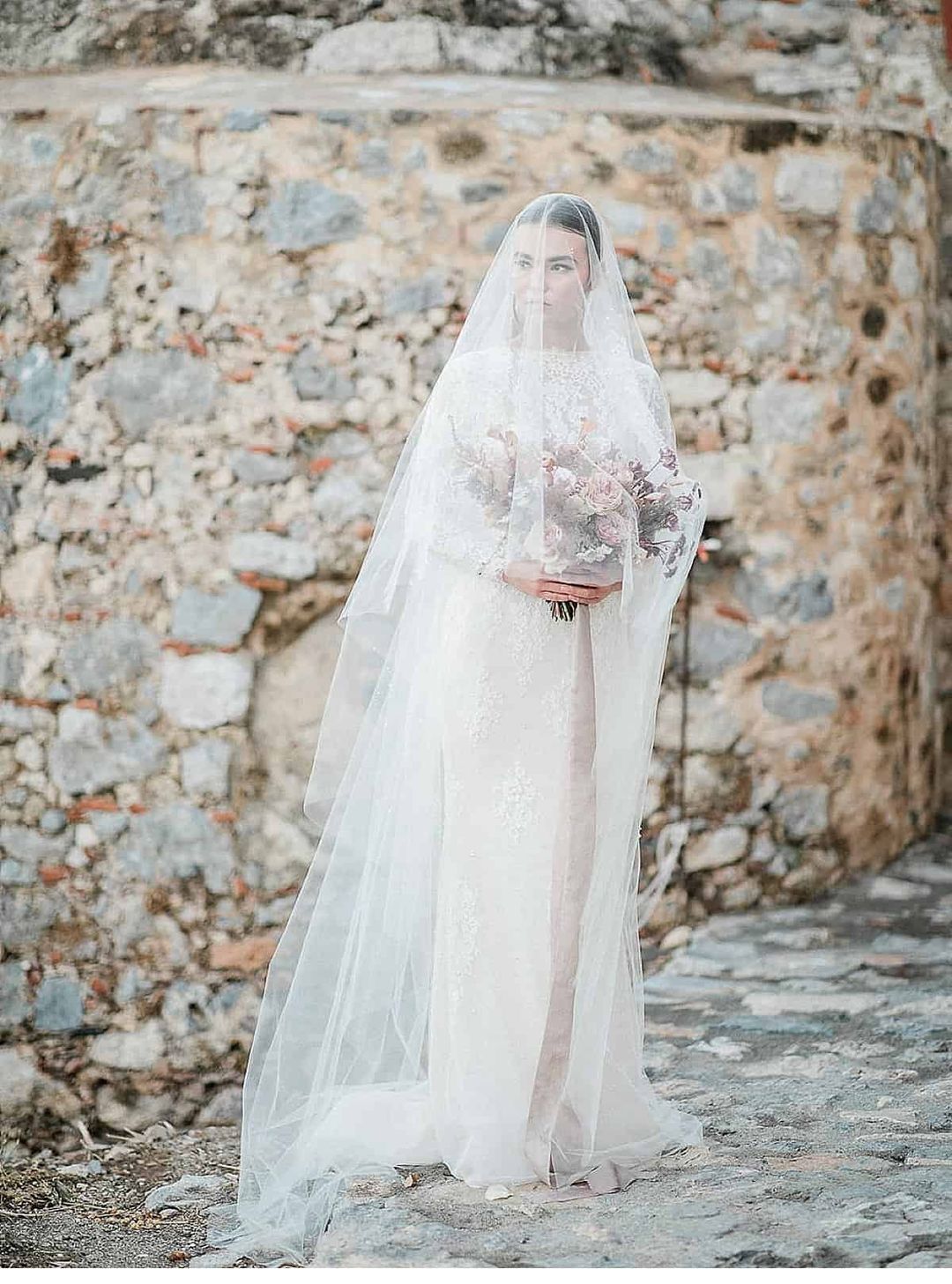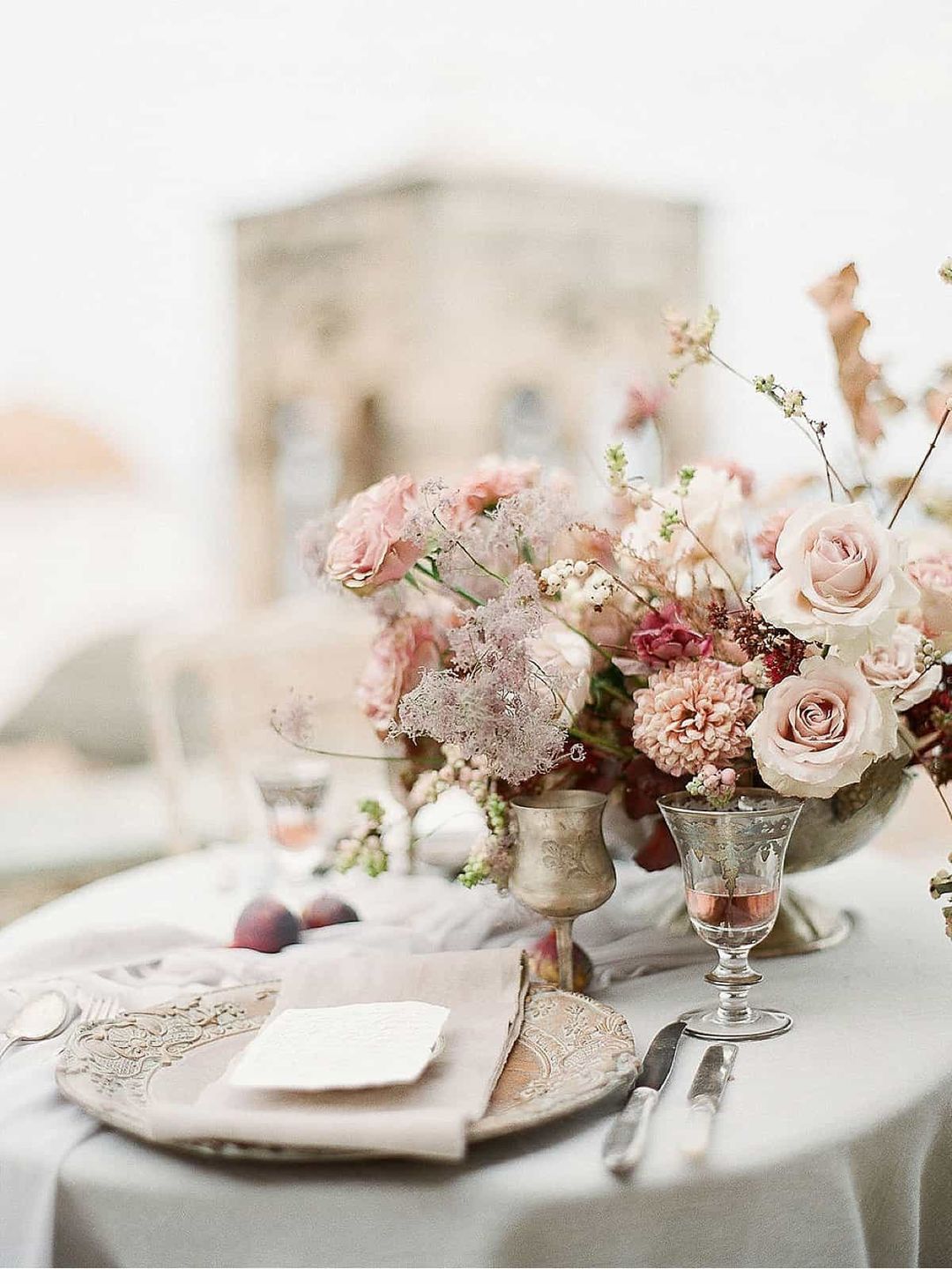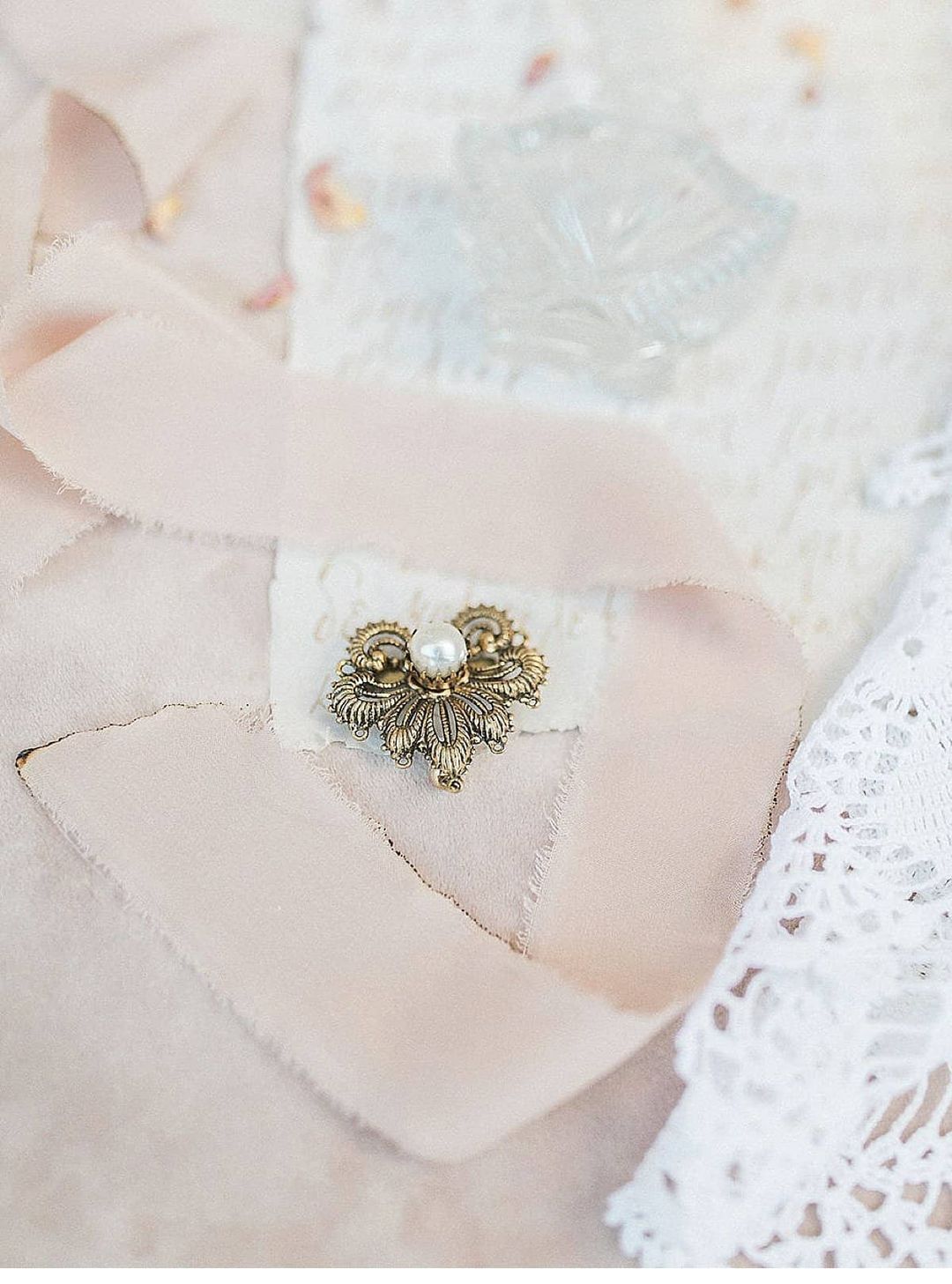 Photography: Geraldine Leblanc Photography
Workshop: Boheme Workshops
Host: Vasia Photography
Co-Host: Lele Chan
Design and Styling: Adelaide Design
Floral Design: Da Fiori Design 
Coordination and Logistics: Petite Pearl Events assisted by Bride Goes Wild
Hair and Make Up: Joanna Stella Papathanasiou
Gown: Stesha Ho
Stationery: Shotgunning for Love
Glassware: White Lilac Art de la Table Rentals
Chairs: Zazoo Event Rentals
Runner and Ribbon: Cfleurs Design
Ring Boxes: Voeu du Coeur
Model: Nika at New Model Agency