Romantic bride between heaven and earth
For these inspirations, Laure Lalliard Design wanted to create an ode to timeless, ethereal, dreamlike femininity for today's romantic bride who loves to incorporate her cultural heritage into her wedding.
The unique and epic location of the ruins of the forgotten French royal Abbaye Royale de

Chassis

surround themselves with timeless old-world grace and elegance and the abundance of its beautiful Gothic architectural details thanks to the ethereal style captured in magical images by wedding photographer Romain Vaucher.
The floral blend of soft, neutral colors mixed with a touch of burgundy perfectly complements the look of Riki Dalal 's dreamy wedding dress, creating a graceful and modern look for the bride.
Artfully arranged flowers by Laure Lalliard Design bring warmth to the surroundings of the ruins.
Unique bridal jewelry earrings by Brooke Gregson and a ring by Rusty Thought provided by White Bird took us back to a time of craftsmanship with gemstones like ruby and sapphire. The sheer artistry of the Petra Cakes Geneva cake is minimalist with some floral details that add a delicate touch to the look.
"We have made a unique, beautiful and traditional experience to enrich the ethereal look with the release of the dove, that is, a time-old symbolic act of peace. It also recalls the abbey's symbol of eternal life and the link between heaven and earth," Laura tells us.
See how he captured this and many more emotional and meaningful moments in Romain Vaucher's wonderful image gallery.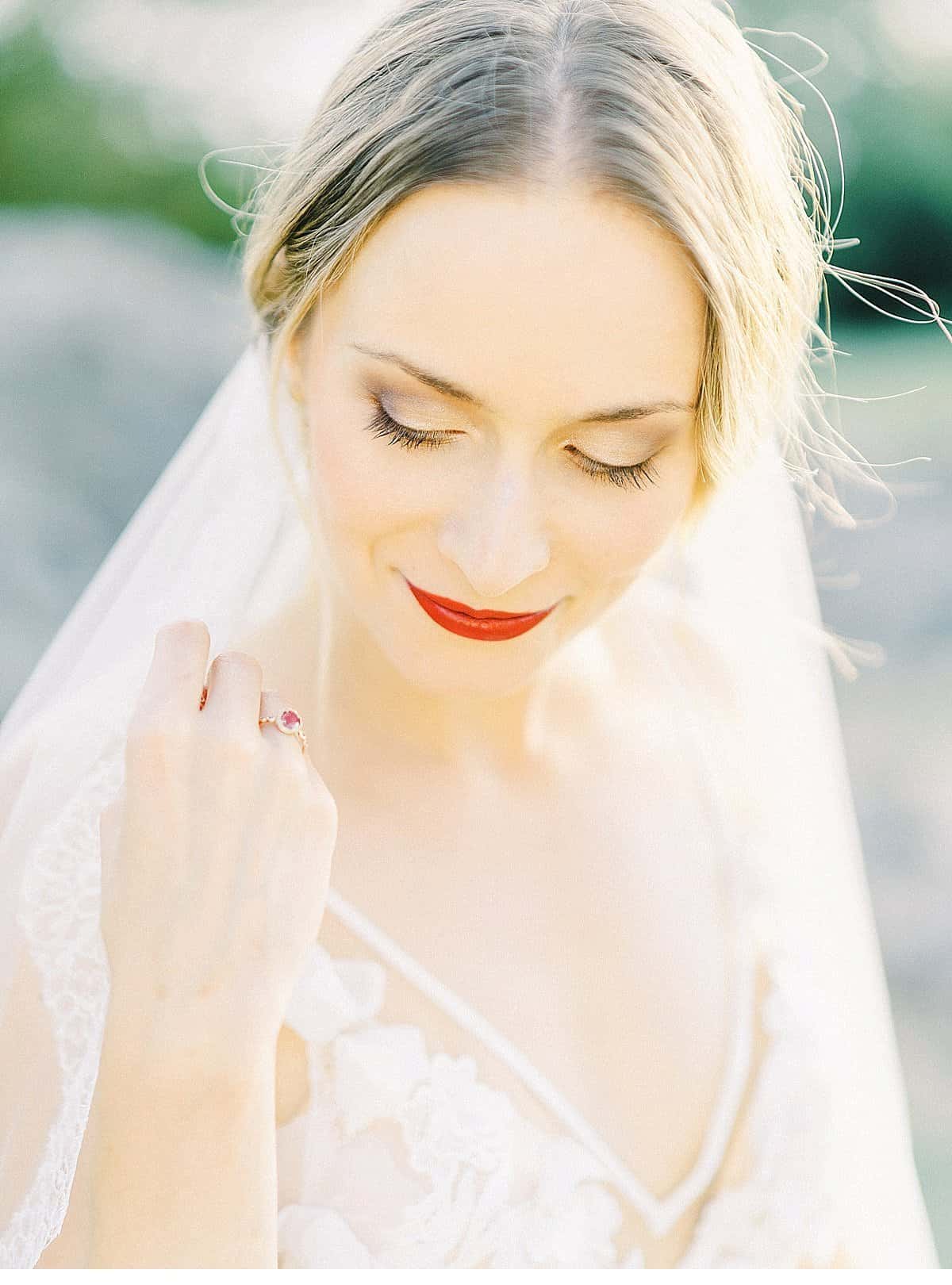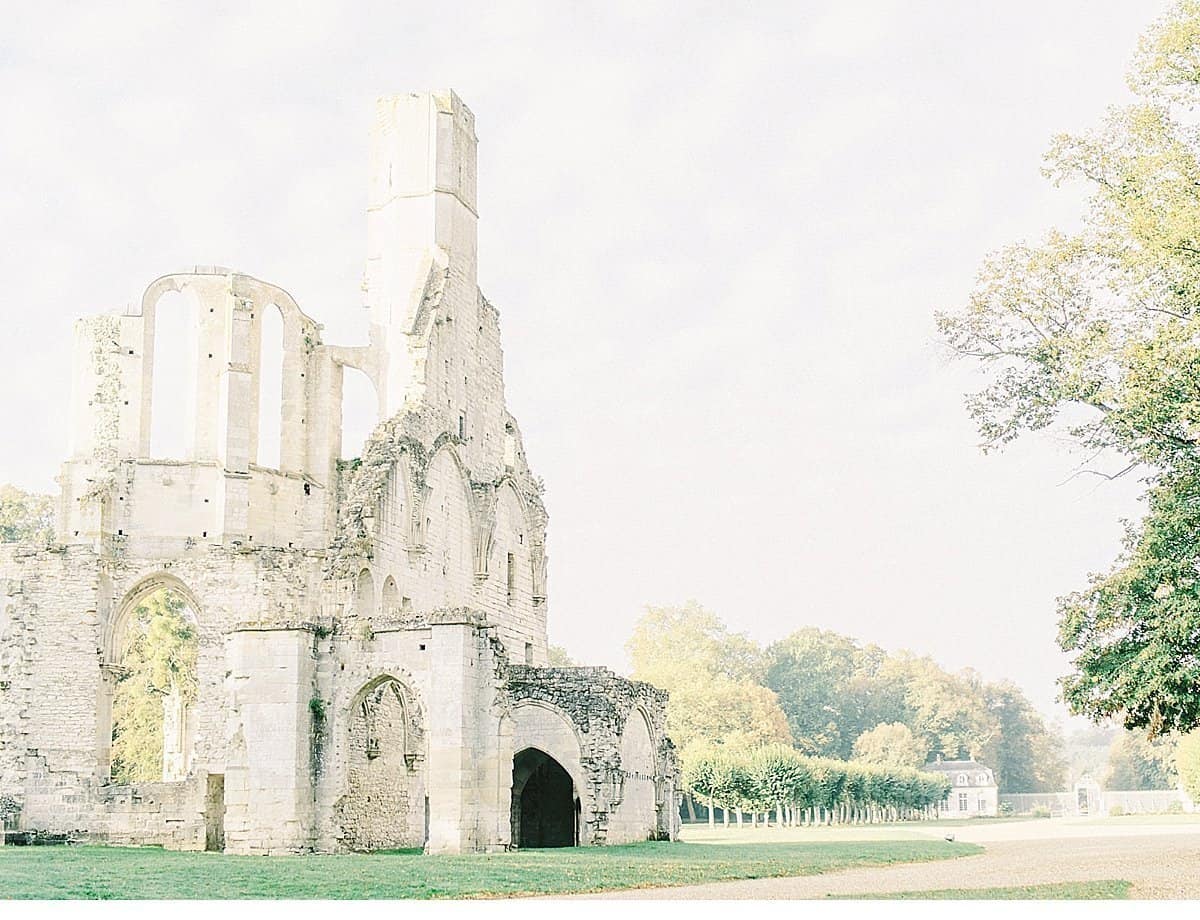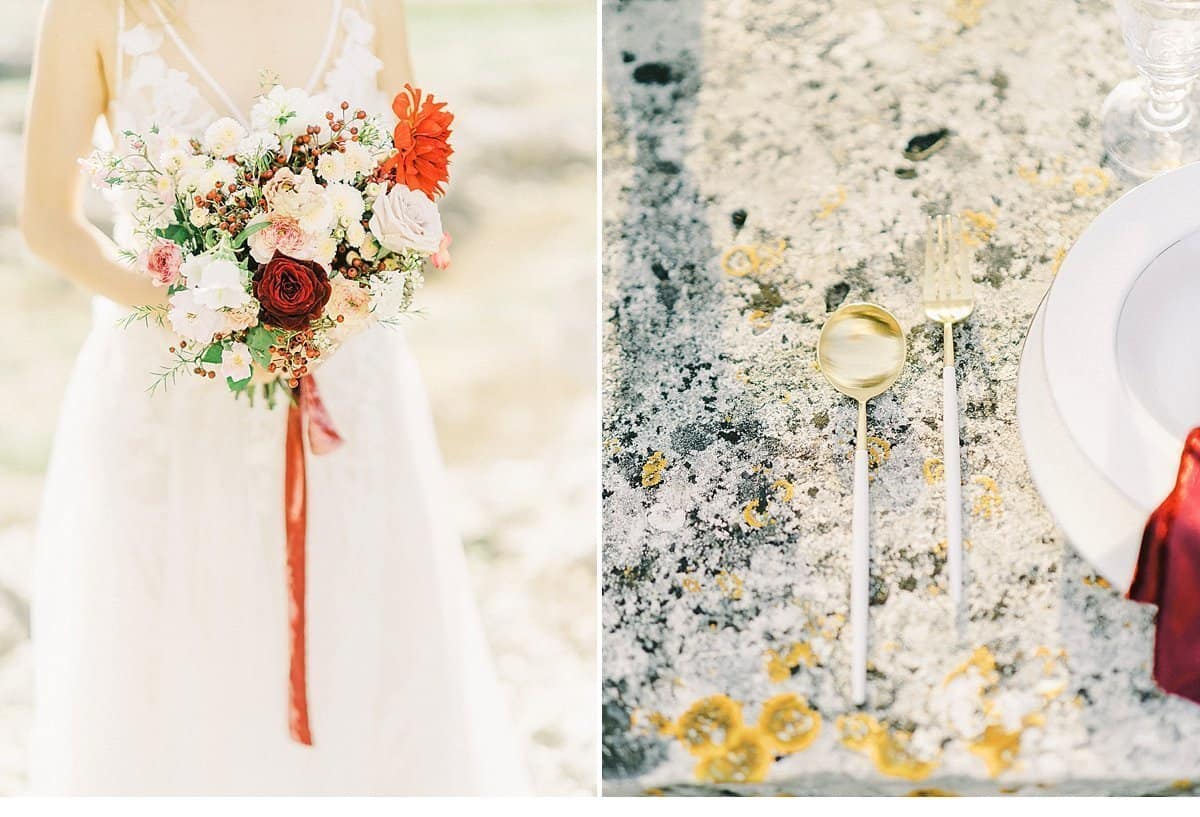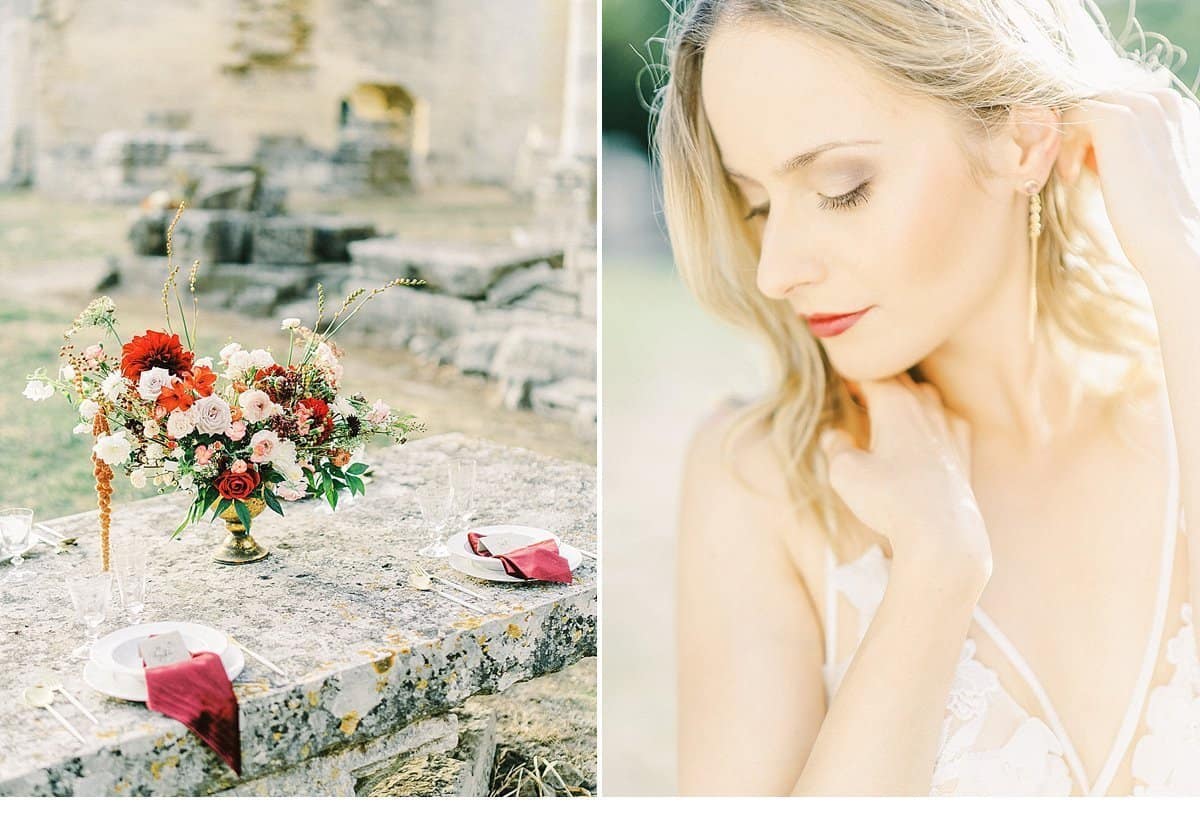 Photography: Romain Vaucher
Floral Design & Event Planning: Laure Lalliard
Make-up Artist: Sarah Sautret
Wedding Cake: Petra Cakes Geneva
Wedding Dress: NOYA by Riki Dalal
Location: Abbaye Royale de Chaalis
Ribbons: Party Crush Studio
Jewellery: White Bird
Ring: Rusty Thought
Earrings: Brooke Gregson
Stationary: Prezburger Studio
Ring Box: Voeu du Coeur
Doves : Miceli Colombes
Model : Monika