Graceful Fine Art Wedding Inspirations
In a fairytale castle of Victorian architecture, surrounded by a beautiful garden like from a picture book about Tuscany and with her unique sensitivity for trends, floral and event designer Jazmin Gonzalez of Besame Floral Events dedicates herself to her love of tradition and modernity.
"I have always been passionate about interior design and architecture. The beauty in simplicity of fine art, architecture, greenery and soft colors were my inspiration for this styled shoot." she told us excitedly.
Enchanted by the imposing estate of Kimberly Crest House, the California sun that seemed to shine almost as golden as she does in Tuscany and a young couple who also took our hearts by storm. A couple that attached great importance to etiquette and traditions, dusting them with unconventional lightness and youthful freshness.
The message of Jazmin Gonzalez could not have been clearer. And she could hardly have realized her visions more impressively than she did, thanks to the great team at her side.
"Everything from the castle venue to the vendors helped bring together this beautiful fine art wedding style shoot. You can definitely have a fine art wedding in California with that fairy tale spirit!" she said relieved.
Carrie King was probably an important part of her team, without whom we would never have seen the fantastic shots of this day. Get ready to get carried away by her pictures…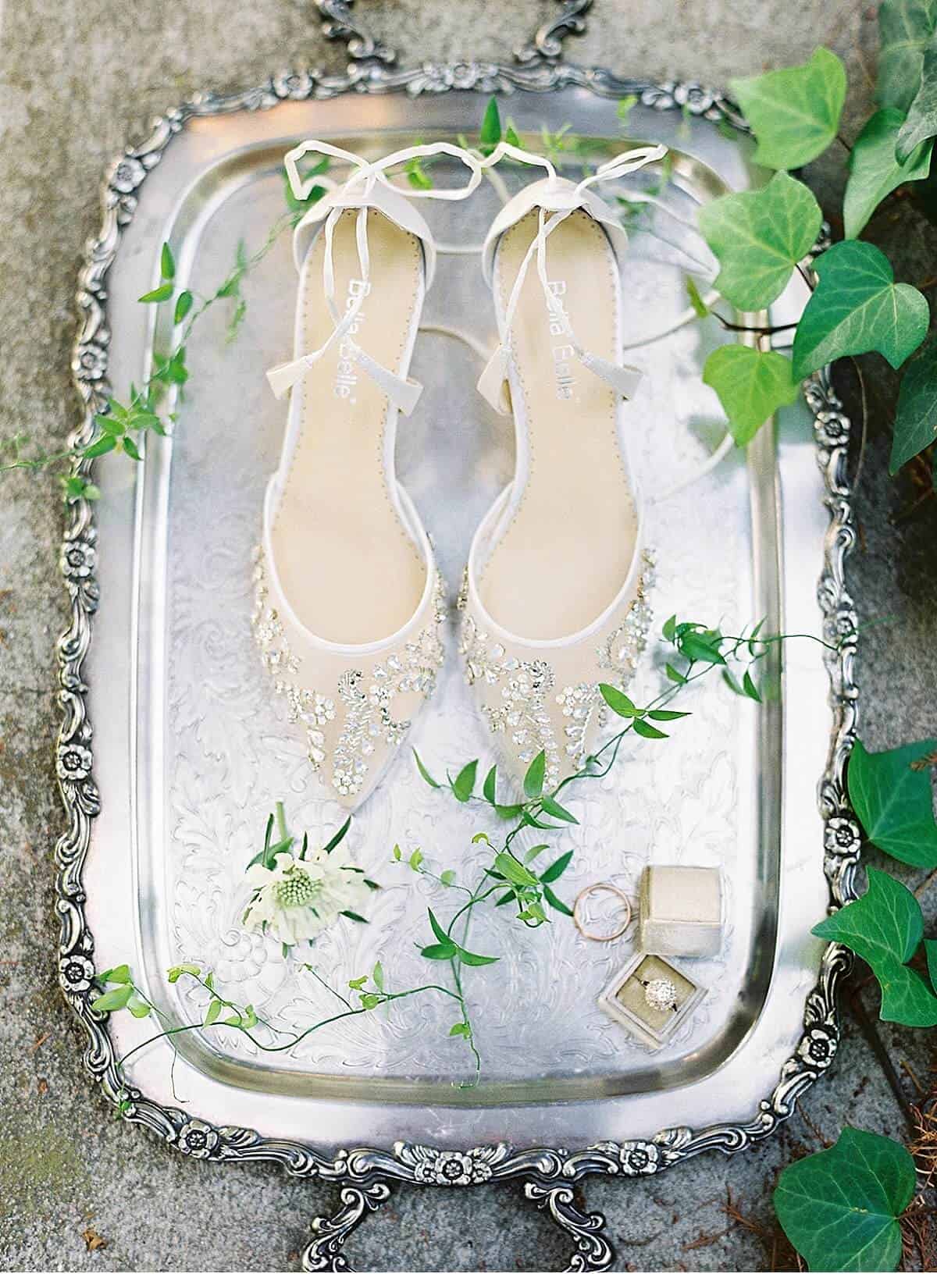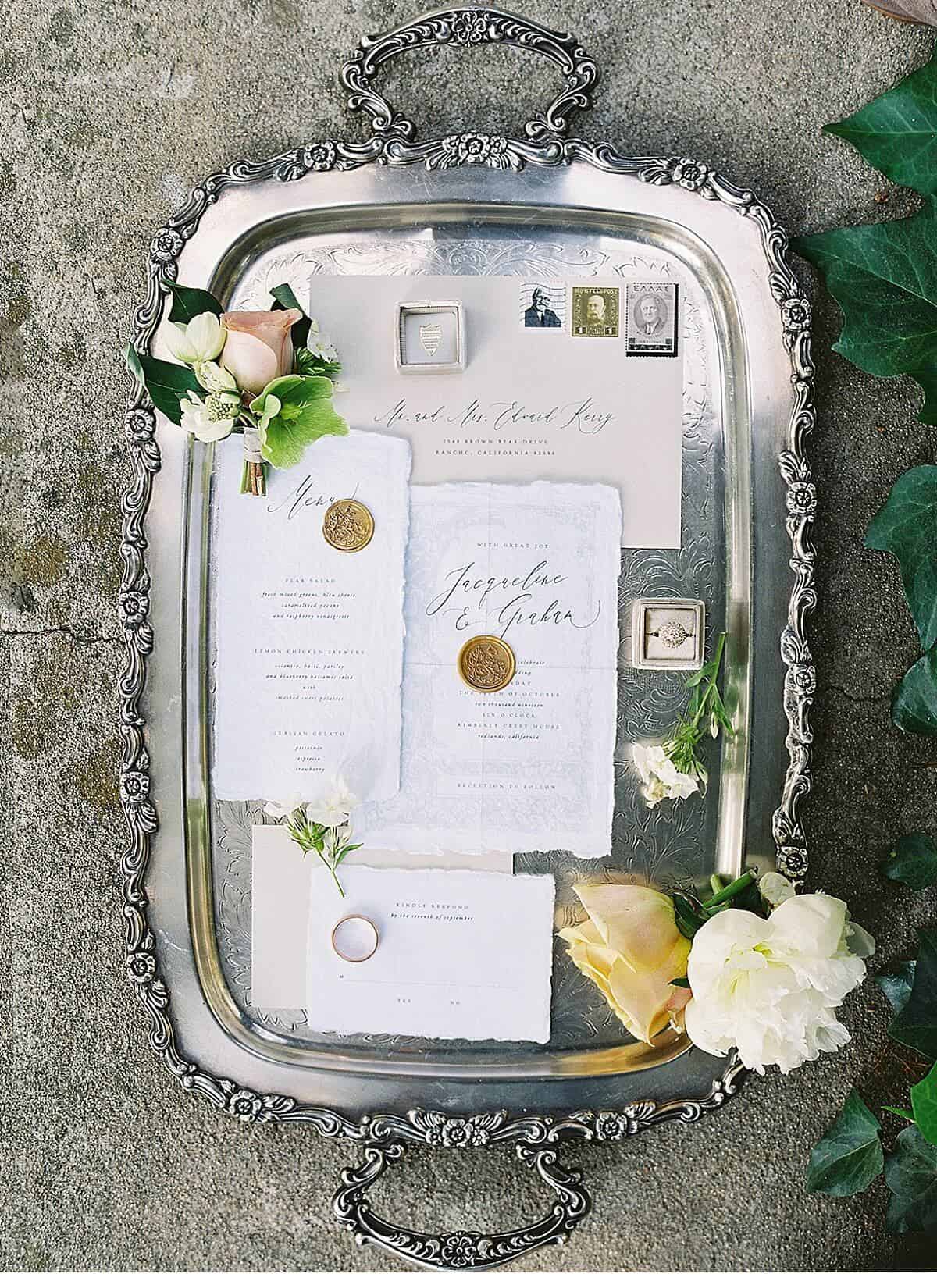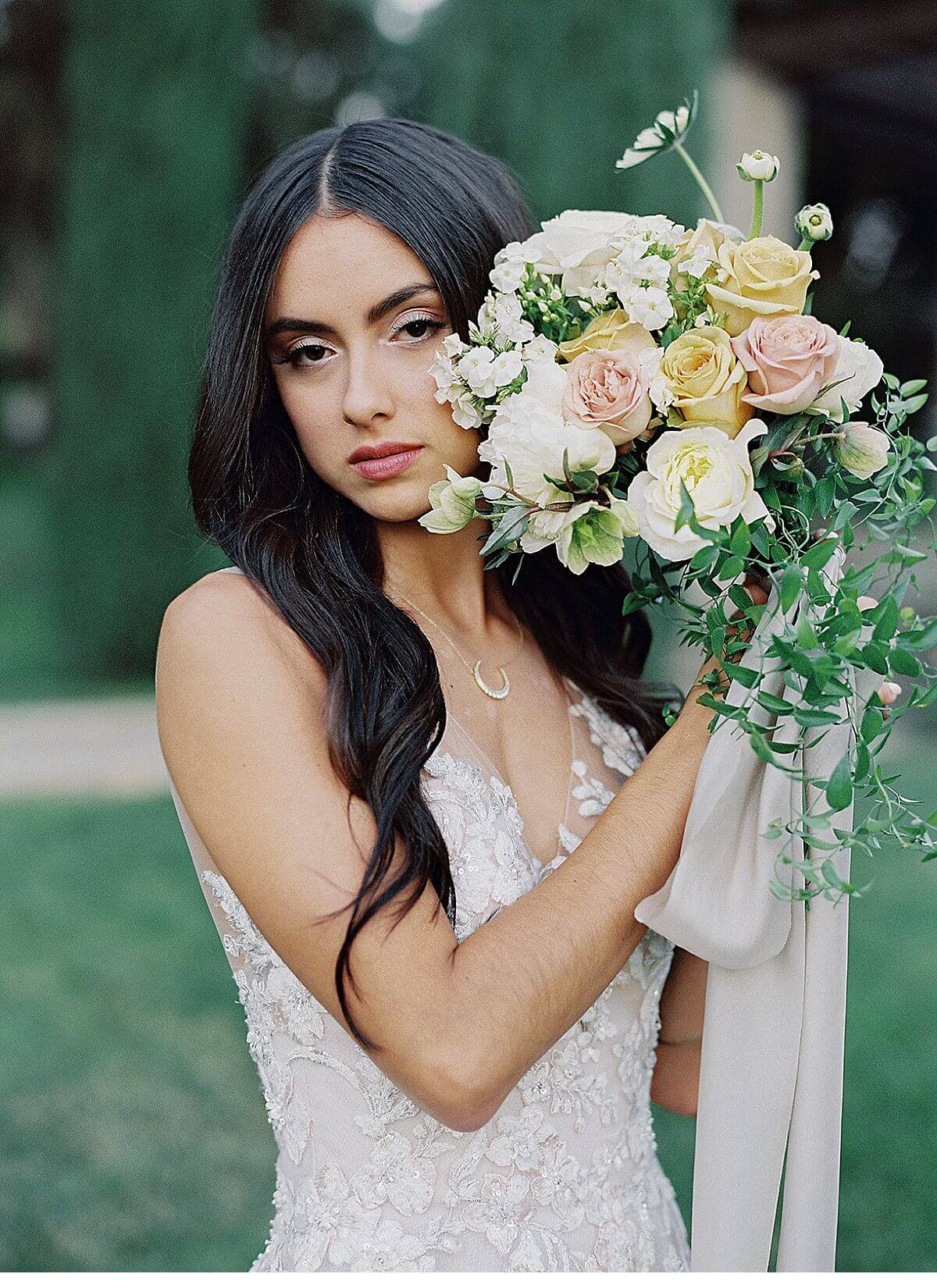 PHOTOGRAPHER: Carrie King Photography
EVENT + FLORAL DESIGN: Besame Floral Events
VENUE: Kimberly Crest House
JEWELRY: Trumpet & Horn
SHOES: Bella Belle Shoes
RENTALS: Party Pleasers Event Rental Co
TABLETOP + RENTALS: Casa de Perrin
INVITATION SUITE: Beautifully Noted
RING BOX: The Mrs Box
TUXEDO: Friar Tux
DRESS: Camarillo Bridal Boutique
HAIR + MAKE-UP: Ciao Bella Beauty Co
CAKE: Michelle's Bakery
BRIDE MODEL: Reyes Modeling
GROOM MODEL: Willow Models