Graceful Prima Ballerina
More than 400 years lie between the Julia from thence and Romeo's bride of today, even if her tragic story is the same. Marked by longing, devotion and drama, she gracefully writhes in her sorrow, wordlessly pouring out her heavy heart.
In front of the camera of photographer Elisabeth Feldner of Die Elfe, the beautiful ballerina vents her emotions. We see how she dances and rejoices joyfully, but also how she pines away after her sweetheart, lost in thoughts.
A hopeful look out the window, an expectant look at the laid table for two. But the space next to her remains empty, her fragile core untouched. One last time emotions break out of her. One last time her gorgeous bridal gown by Solaine Piccoli Vienna unfolds its full splendor. One last time she fills the Stadtpalais Liechtenstein with her splendor, before she sinks to the floor heartbroken…
More emotional than Die Elfe has done with this breathtaking shoot, you probably can not tell the world famous romance of Romeo and Juliet. Actually, no wonder, if you know how much passion was involved in this project.
"Ever since I was little, I remember a big, magnificent picture of a great ballerina hanging on a wall. Many stories have arisen in my imagination around this painting and so it was one of my dreams to tell my story in pictures someday." the photographer tells us and adds: "I have been following Natascha Mair, a soloist of the State Opera at the Vienna State Ballet, for a long time on Instagram and when I saw her playing Julia in the Volksoper, the decision was finally made to realize this shoot."
For the successful organization and realization of her dream, Die Elfe collaborated with the successfull wedding planner duo Natalie Nowakowski & Daniel Wolf of Happily Ever After, who proved their skills especially in the stylish table design.
A highlight, that photographer Die Elfe has captured just as lovingly and attentively as any balletic pose of the dancer. In the end it is her pictures that tell her very own story: "The pictures show the longing of a waiting Julia for her Romeo. Through the elegant and sensual movements, the fragility of love becomes visible."
And with these meaningful words we may now release you into the remarkable picture gallery of Die Elfe.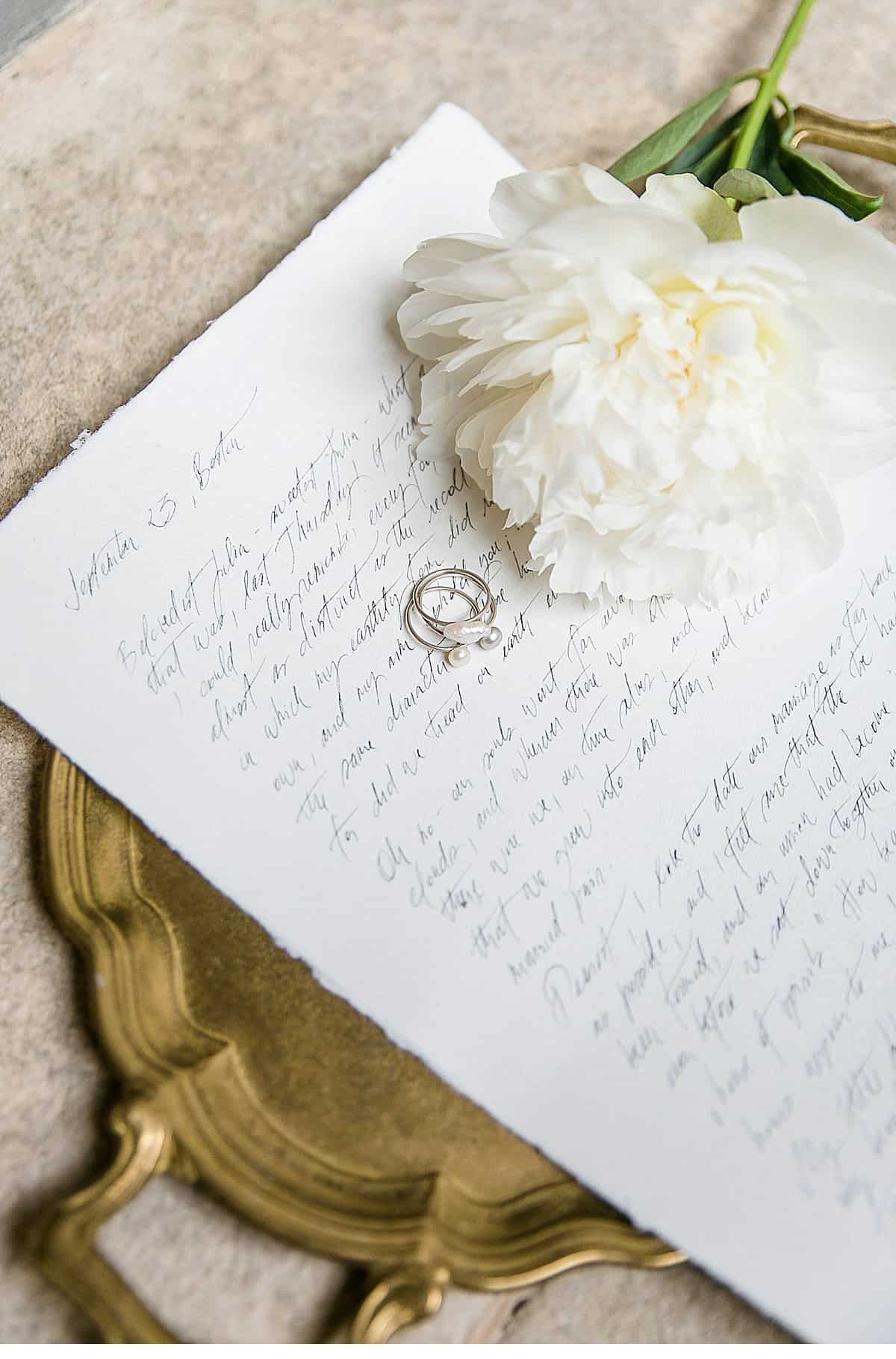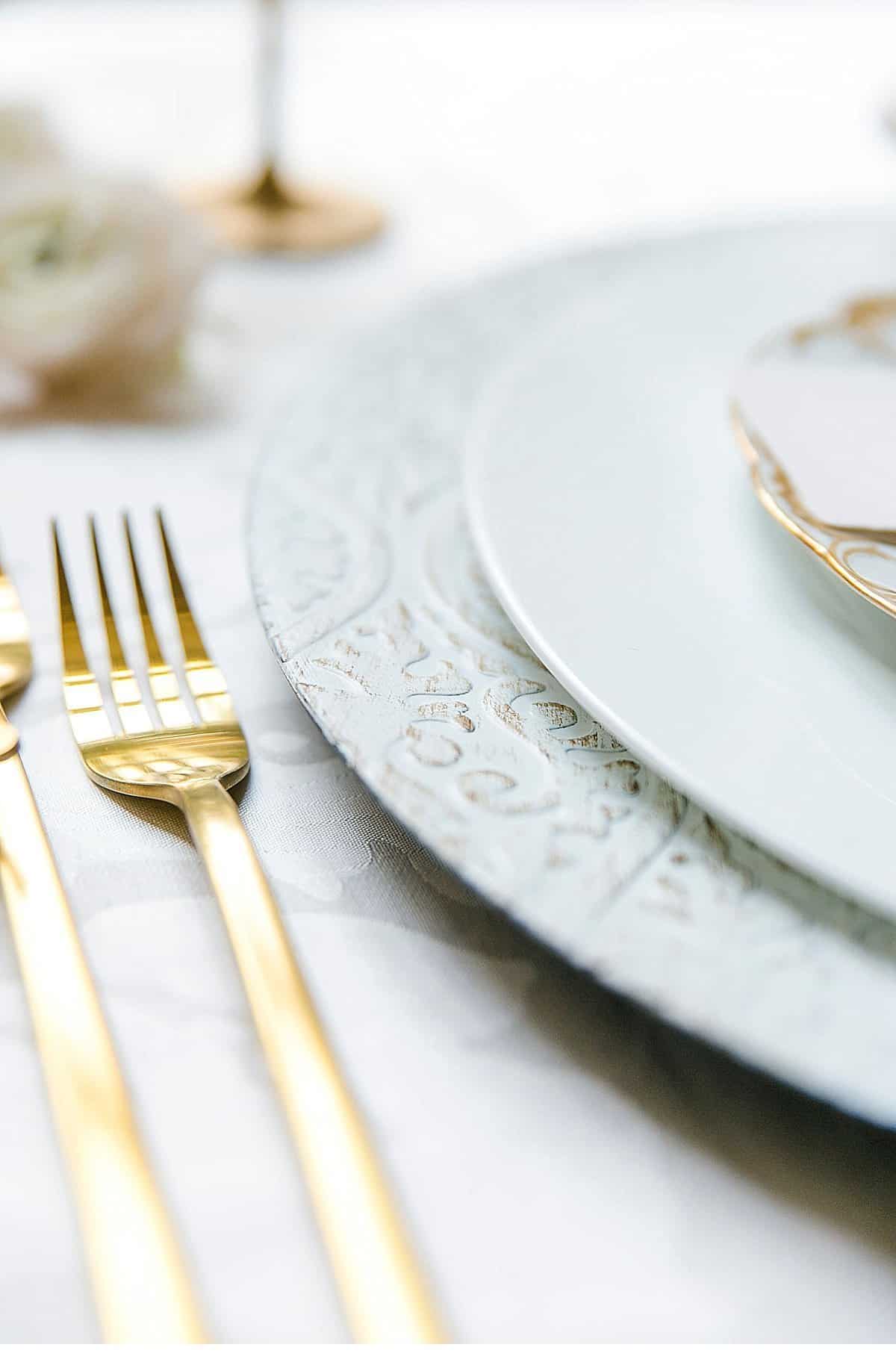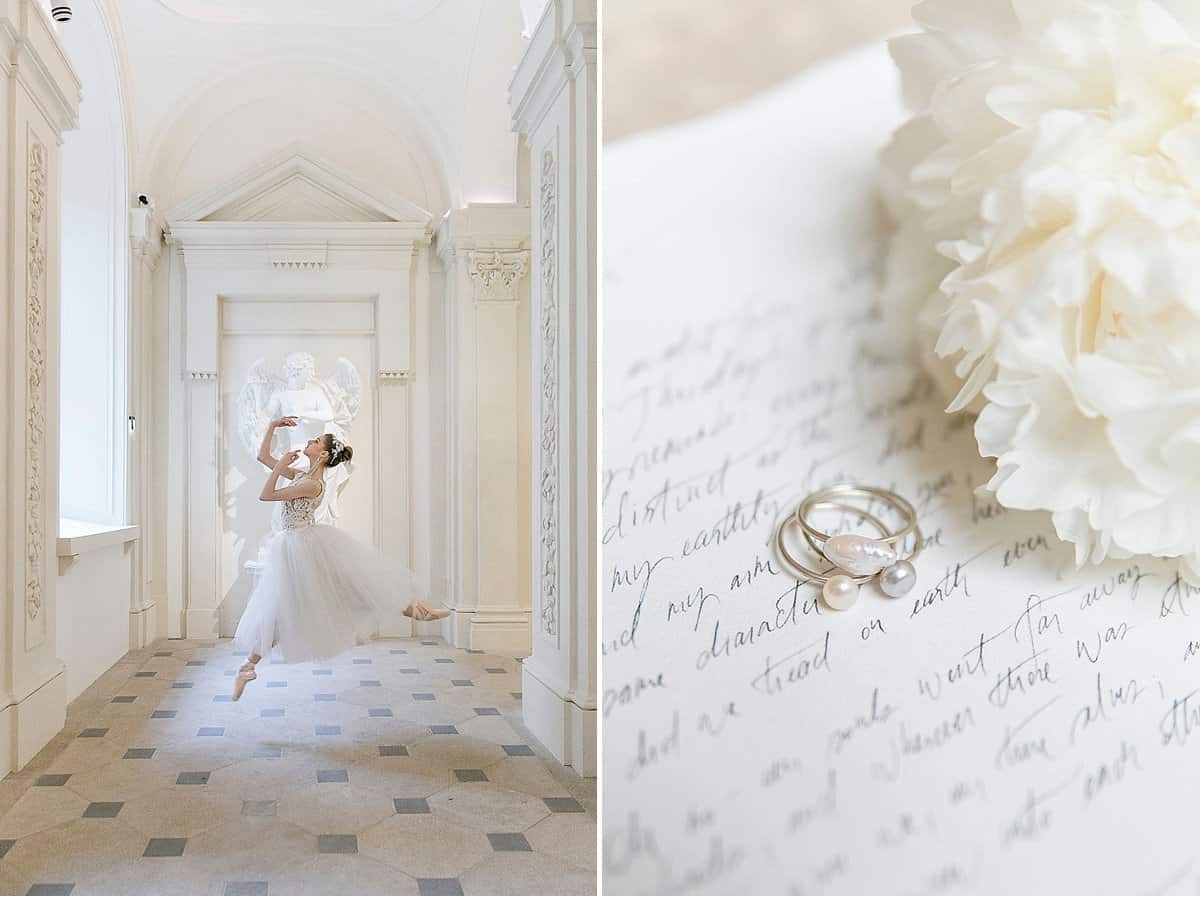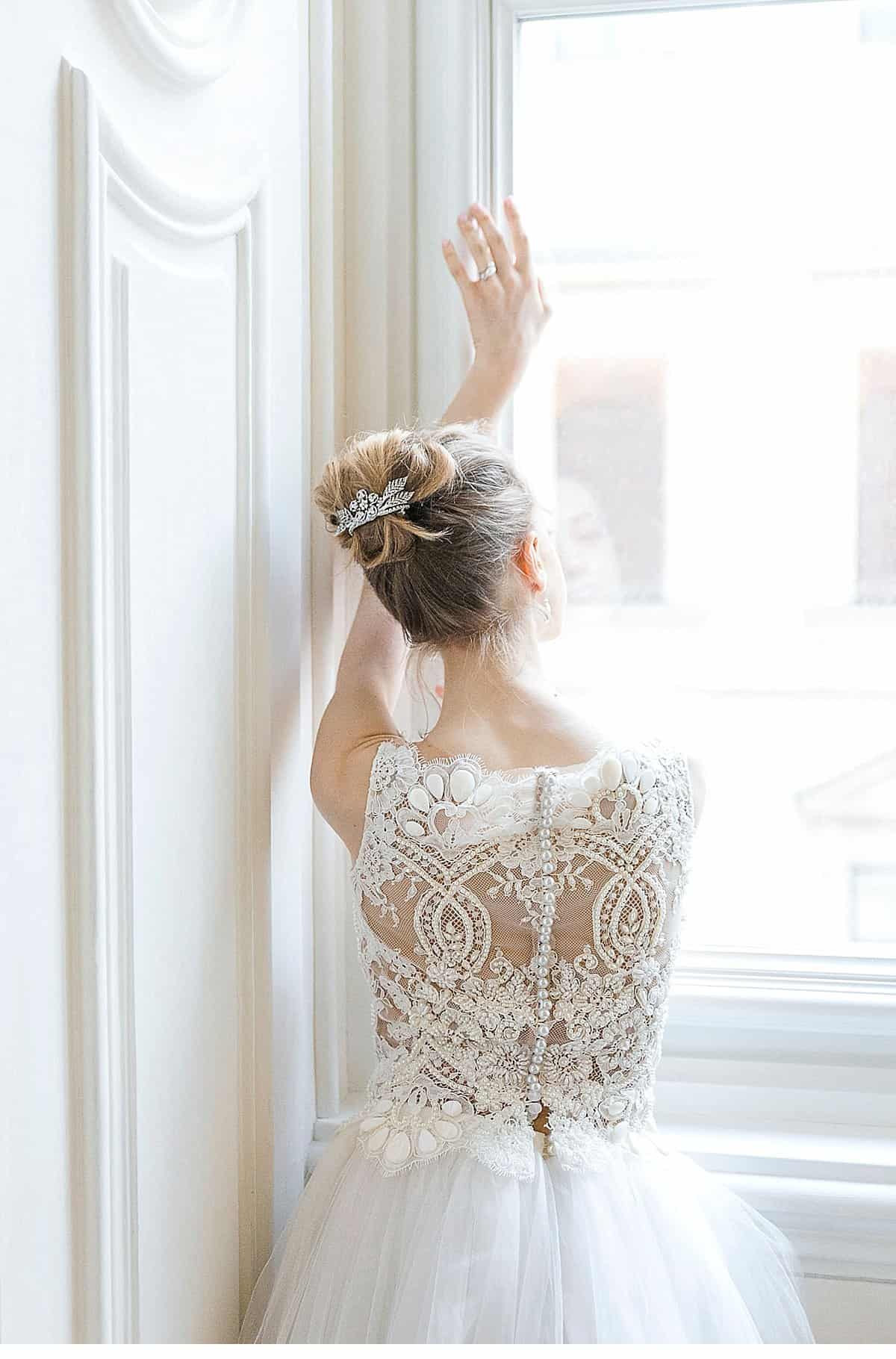 PHOTOGRAPHY: Die Elfe Photography
DESIGN & SET UP: Happily Ever After
LOCATION:  Stadtpalais Liechtenstein
DRESS: Solaine Piccoli Vienna
HEADPIECE: Niely Hoetsch
MUAH: Gilbird – Claudia Fromaschitz
FLORALS: Florietta Meisterfloristik
CAKE ART: Sophie Stolzes
JEWELRY:  Rosa Marlene
STATIONERY: Eliv Rosenkranz
CUTLERY + Tablets: Wedding Bazaar Vienna 
DINNERWARE: Happily Ever After
MODEL: Natascha Mair