Graceful Tuscany Elopement
A centuries-old mansion filled with ancient treasures of history and well protected by its own garden, the Relais La Suvera is ready for the wedding of Bianca and Morgan, true to the theme Tuscany meets the Old World.
The rooms are dominated by stucco and dark wood, heavy fabrics and antique gold. In one of them, the bride celebrates her getting ready, puts on precious hereditary jewelry and slips into her ivory wedding dress by Emily Riggs.
While sinking in the scent of her bouquet of Jardin Divers, her groom enjoys a sip of delicious wine. Excitement is not noticeable to either, but luck is clearly written in their faces…
Apparently, event stylist Chiara Sernesi from Weddings in Tuscany picked up the historic Mediterranean flair that emanated from every hidden corner of the property. With every moment and every detail, she gave such a personal touch to this special day in the lives of Bianca and Morgan that made it unforgettable.
Photographer Lara Lam also provided the indispensable backup, just in case the memories eventually fade someday. With her fantastic shots, Bianca and Morgan, just like us, can relive every moment of it whenever they want…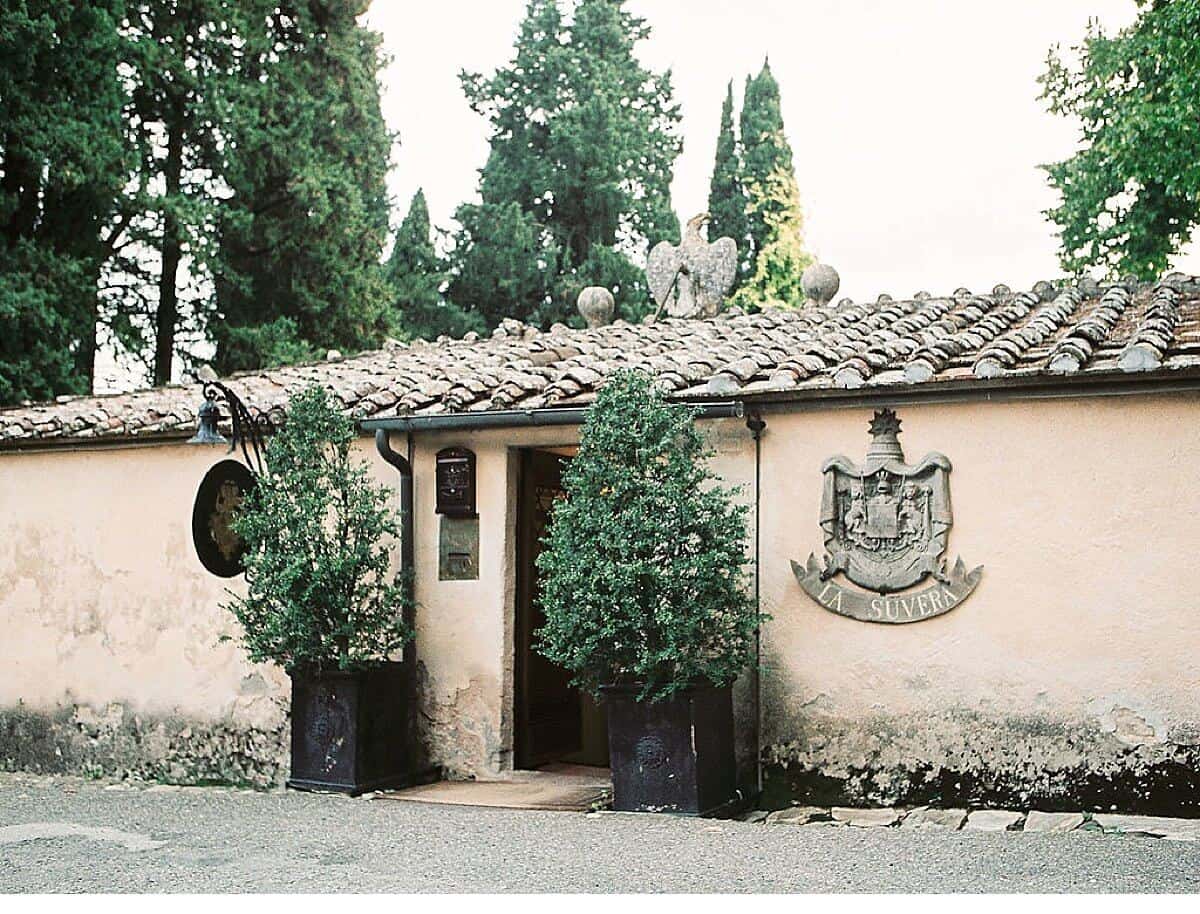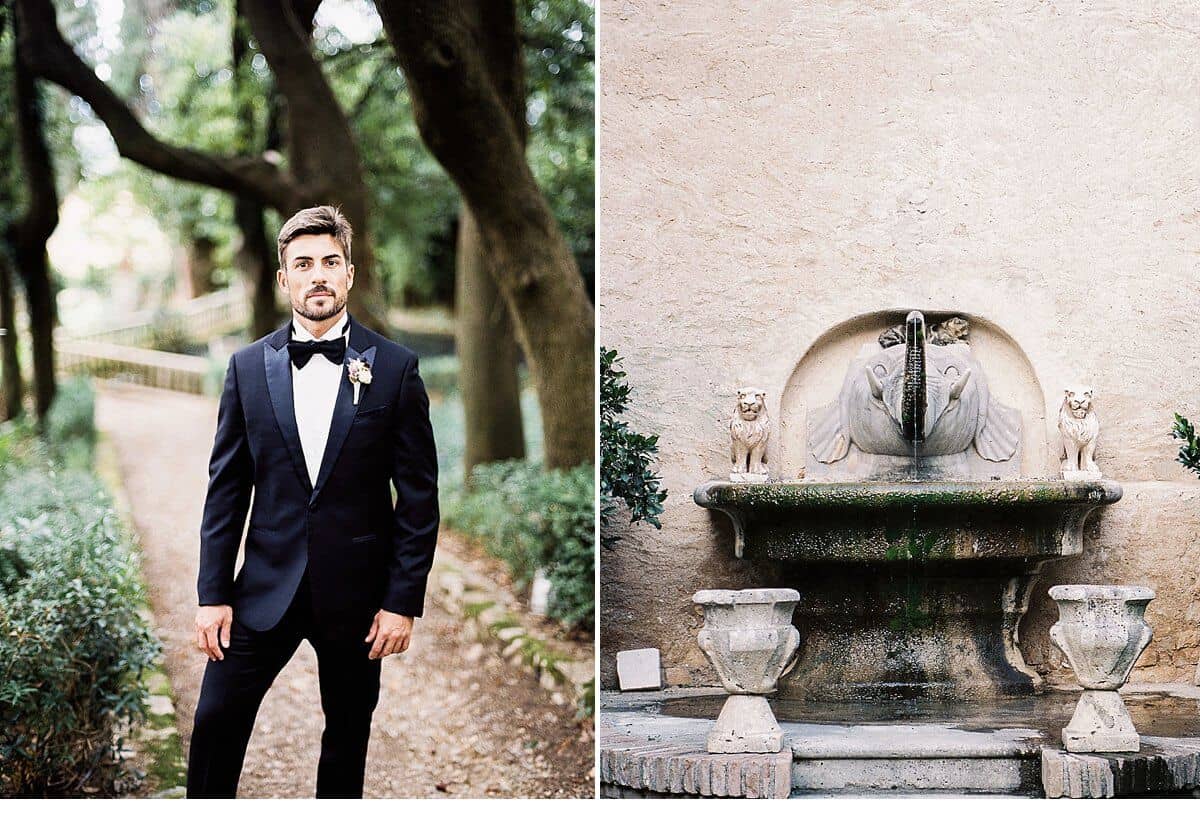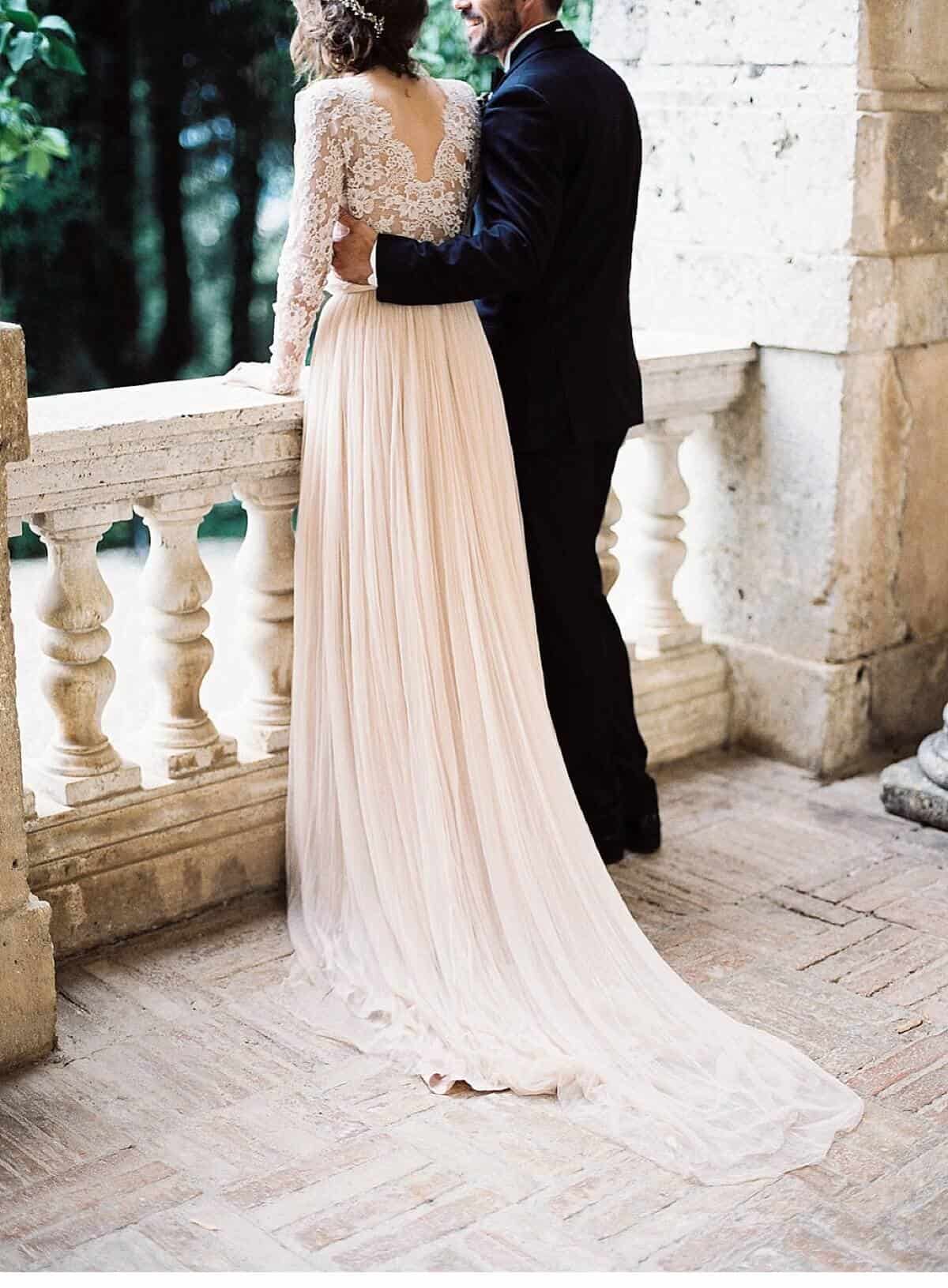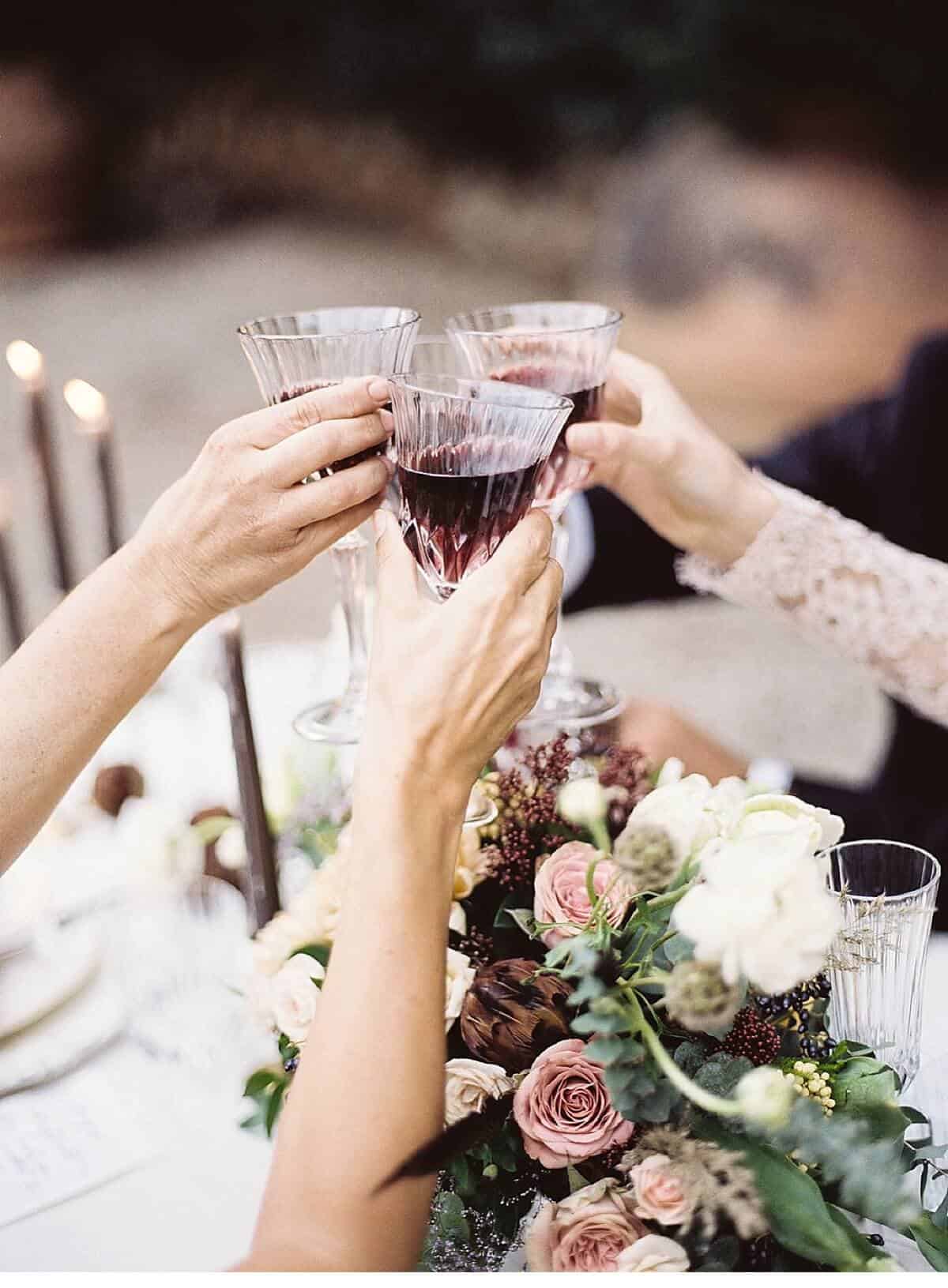 PHOTOGRAPHY: Lara Lam
PLANNING & STYLING: Weddings in Tuscany
FLORALS: Jardin Divers
VENUE: Relais La Suvera
DRESS: Emily Riggs
HAIR & MAKE-UP: Hikari Murakami
CALLIGRAPHY: Corsivo Calligraphy
SHOES: Bella Belle Shoes
HAIR ACCESSORIES: Maggie Wu Studio
JEWELED CAPE: Minaree Finery
TUXEDO: The Black Tux
JEWELRY: Elisabetta Tozzi
CAKE: Francesco Rosati chef
SCANS: Photovision Prints