Green by Design – sustainable and modern bridal collection 2022 by küssdiebraut
Kerstin Mechler has been a fashion designer, daydreamer, optimist and Italy fan with heart and soul for many years. With her label küssdiebraut she designs beautiful bridal fashion that effortlessly fulfills unspoken wishes.
Her talent for thinking outside the box, her flair for upcoming trends, her stylish knack for fabrics and her unmistakable signature in design are the guarantee for her continued success.
Today we are proud to present her new collection 2022 GREEN by DESIGN. As the name already suggests, this time Kerstin has put her focus on sustainability.
Using resource-saving and ecological materials, she created cool and simple designs for the modern bride who loves wearing comfort and lots of freedom of movement. The designer puts special emphasis on the transparency of all materials, which is shown on the hangtag on each dress.
No matter if vintage or boho wedding, urban Tiny Wedding or complete Greenery wedding feast, at küssdiebraut every bride will find the perfect look.
We are especially excited about the mix and match bridal fashion trend.  Here you can combine your favorite pieces and continue to use them after the wedding – sustainable, practical and bold.
No matter if long or short bridal skirt, casual piqué pants, lace or cotton top, you can integrate the single pieces of the two-pieces from küssdiebraut wonderfully into your everyday life after your wedding.
And now let the games begin – we have put together a diverse selection of the new küssdiebraut collection – varied, sustainable, modern, versatile combinations, absolutely genuine and really authentic.
Green by Design: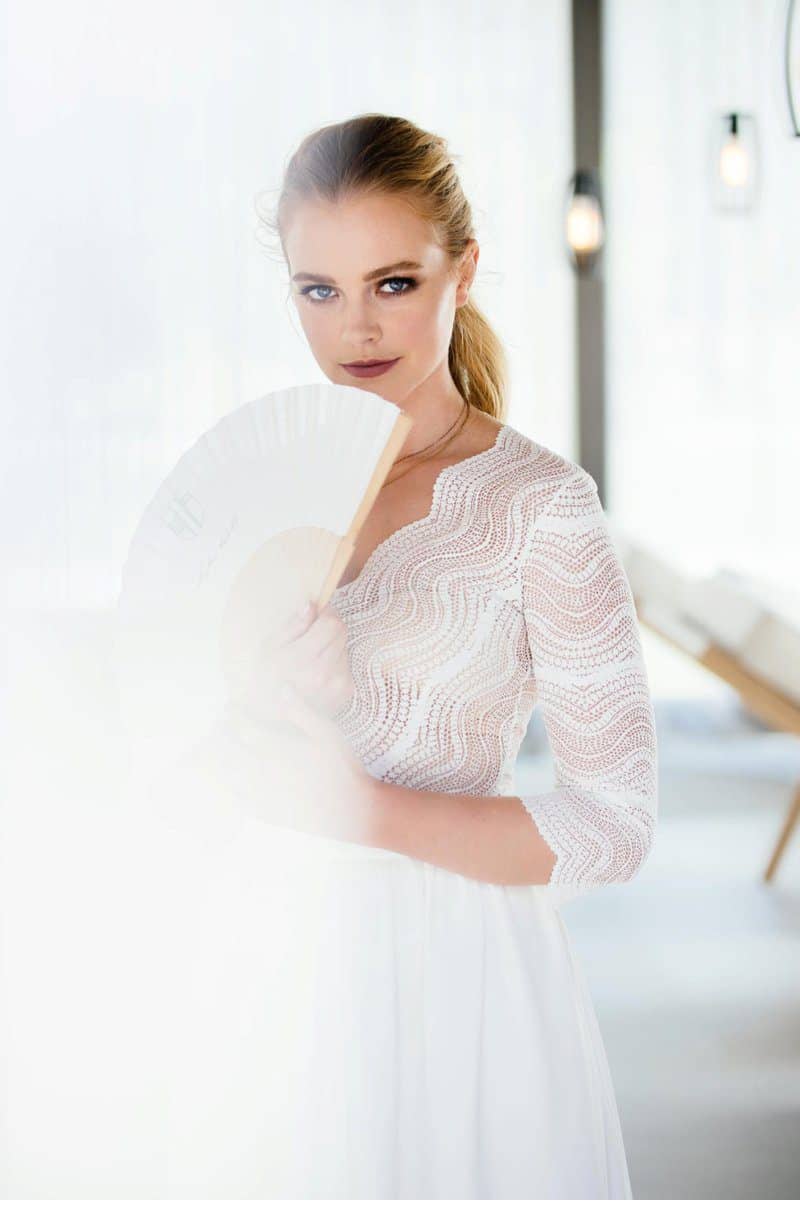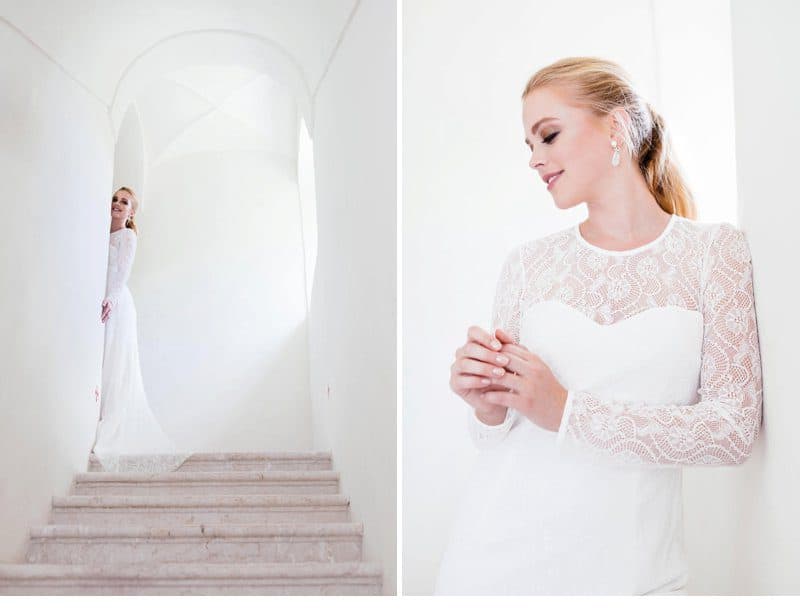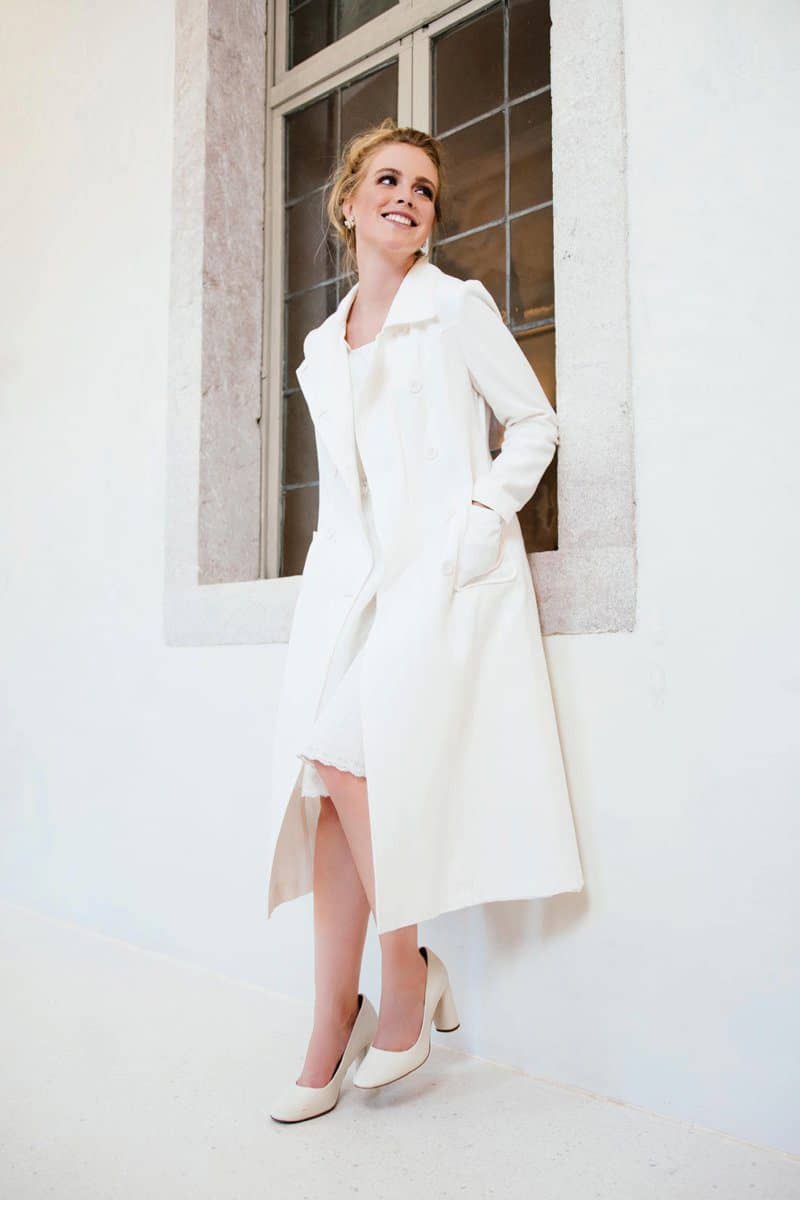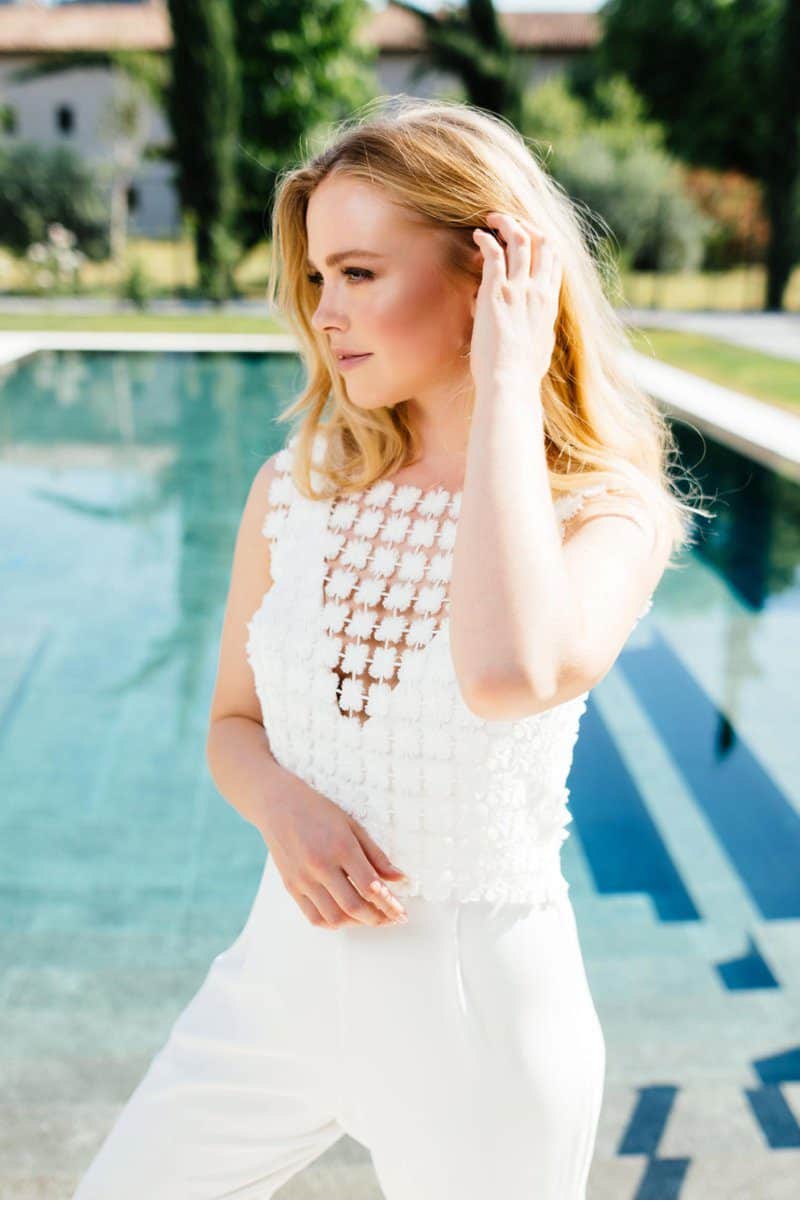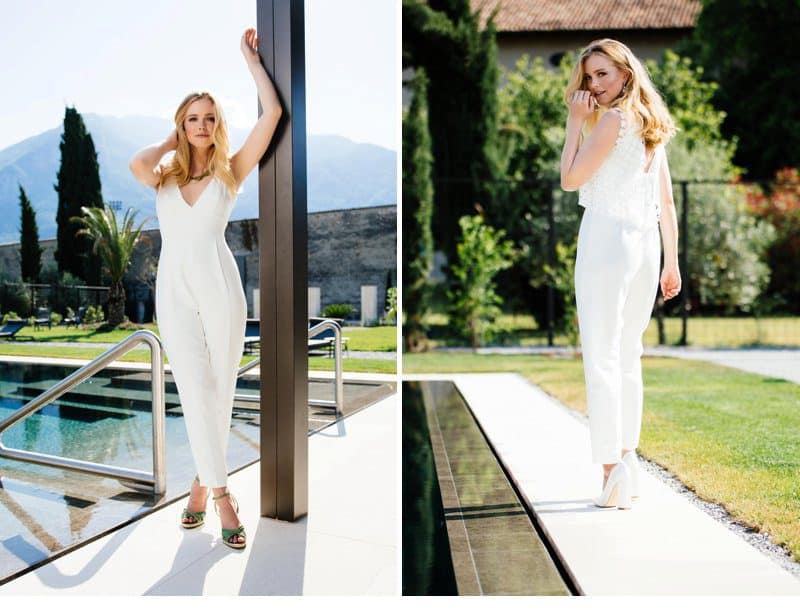 Küss die Braut Classic: