Happy love in Tuscany
With a peaceful, magical sunrise, this day promises to become the most beautiful in the lives of two people.
Tuscany, source of inspiration for all hopeless romantics who love stories like this one, in which many beautifully created details speak a language, the magical language of love.
Flower designer Polina from Da Fiori Design and Kim from Maru Photography had the idea to create an intimate elopement in the rural village idyll of Il Rigo.
In a romantic estate with ivy-covered walls the sweet couple celebrates a day full of unforgettable moments.
The bride seduces with a modern look by Laure de Sagazan, while pretty calligraphy by Aylapena, elegant hair ornaments by guineverevines and a heavenly arranged flower arrangement by Dafiori Design complete the artwork.
Maru told: "Late last year, before the COVID-19 chaos hit Italy and the wedding industry worldwide, myself and international floral designer, Polina of Da Fiori Design , had the great fortune of traveling to beautiful Tuscany to shoot an 'agriturismo' elopement and 'mini-moon' inspiration dedicated to the art of sustainable, seasonal, and ethical, intimate wedding design. This approach to weddings has been my passion for several years now and I have been photographing this style of elopement and intimate wedding around the world for many years and loving it. Our shoot was inspired by the rapidly growing 'slow wedding' movement in Italy and elsewhere in Europe over the past few years.
Agriturismos, once simple 'farm stays' in the rural Tuscan countryside, are re-inventing themselves as luxury slow-living wedding experiences, opening the doors of their beautiful and authentic Tuscan villas to love struck couples looking for a more sustainable, ecologically and culturally sensitive destination wedding event. Little did we know then that Italy would soon struggle so desperately in the face of this strange new COVID 19 reality. We feel that now is the right time to remind the world that Italy will soon be ready to receive wedding guests in it's beautiful vistas once again."
We are thrilled about this great idea and its realization and invite you to join us to marvel at the fantastic world of Maru Photography.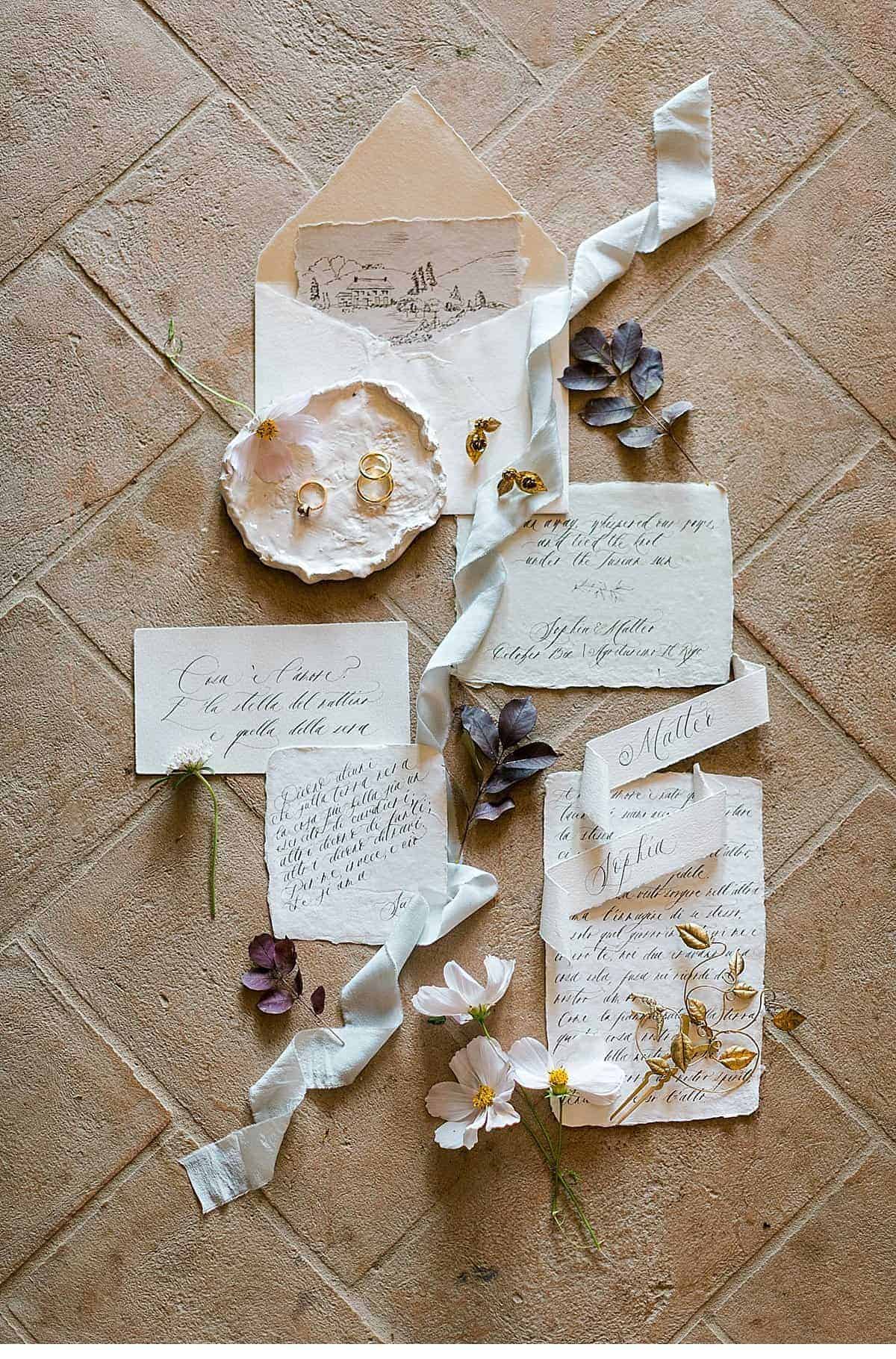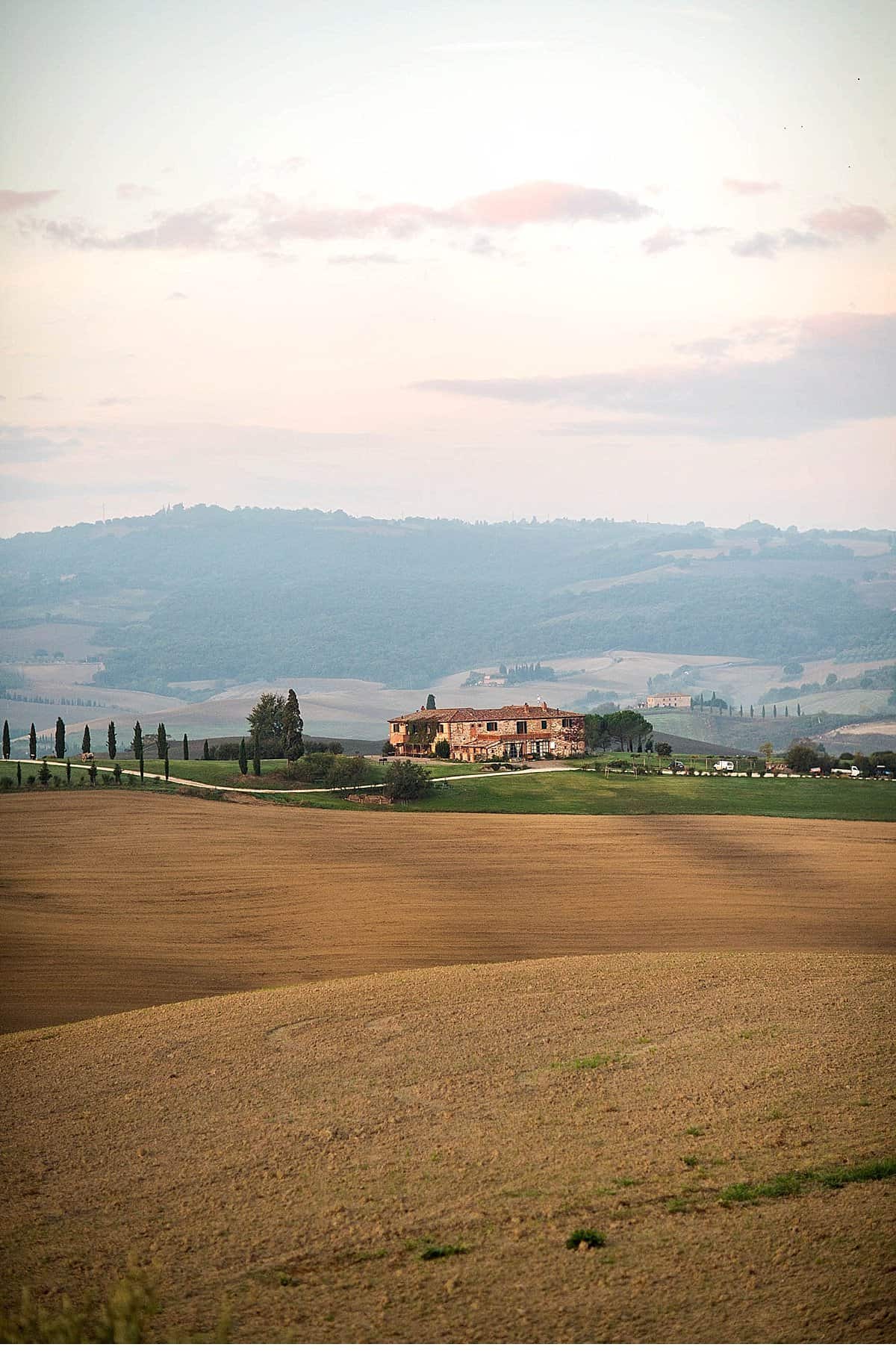 Photographer/ Creative Direction: Maru Photography
Floral Designer: Da Fiori Design
Venue: Agriturismo il Rigo and Lorenza Santo
Stylist and planner: Chiara Metefori Events
Organic Flowers: Agriturismo il Rigo
Calligrapher: The Ayla View
MUAH: Yasmin Makeup Artistry
Bridal Gown: Laure de Sagazan
Female honeymoon attire: Luxe Provence
Male attire: Linneo
Bridal Accessories: Guinevere Vines
Jewels: White and Gold Milano
Bridal Shoes: Bella Belle Shoes
Wedding cake: Agriturismo il Rigo
Ceramic Props: Interra Ceramica
Vintage Motor vehicles: Vintage Tours Toscana
Modela: Rubi and Matthew