Harvest – dreamy autumn mood
Dreamy fluffy clouds linger in the sky, taking summer with them bit by bit as they move on. Leaving behind naked treetops where yellow, orange and red leaves soak up the last warm rays of the sun. And there is more that touches us. Pure romance, great feelings or dreamlike delicacies and floral works of art.
Love knows no seasons. Love doesn't ask whether the sun is shining or raindrops gently tickle our noses. Love always happens when it can't help itself.
Photographer Mathias Hannes, together with a creative team, was inspired by the magnificent fall colors to create this poetic editorial and impresses with his atmospheric imagery.
From Mathias Hannes: "I wanted to create a moody autumn look and feel with a dramatic "edwardian" vibe. Shooting film is often associated with light & airy images. With this story I set out to create deep colorful images that would show a different side of film.
The shoot is called "Harvest" as it gathers elements of the season. together with the florist Annelies Vansant and wedding designer Sara Bogaert from  immer, we created a beautiful color pallet that is repeated in stationery from Pen To Paper, floral design, table settings and even jewelry.
Our selected Red haired model tided the elements together. We tell the tale of the wandering bride in harmony with the season. A grazing table was created to combine color, fruits, nuts etc. really emphasizing the mood. Jewelry was provided by an antique collector and are truly high class vintage pieces."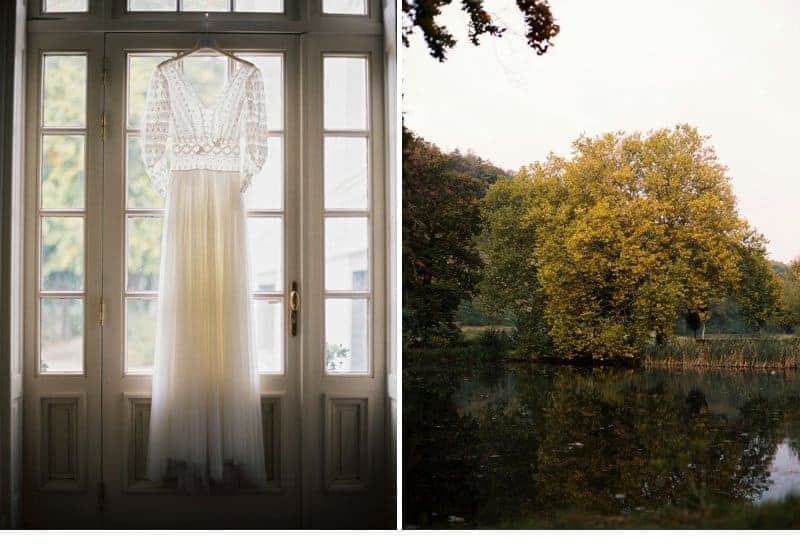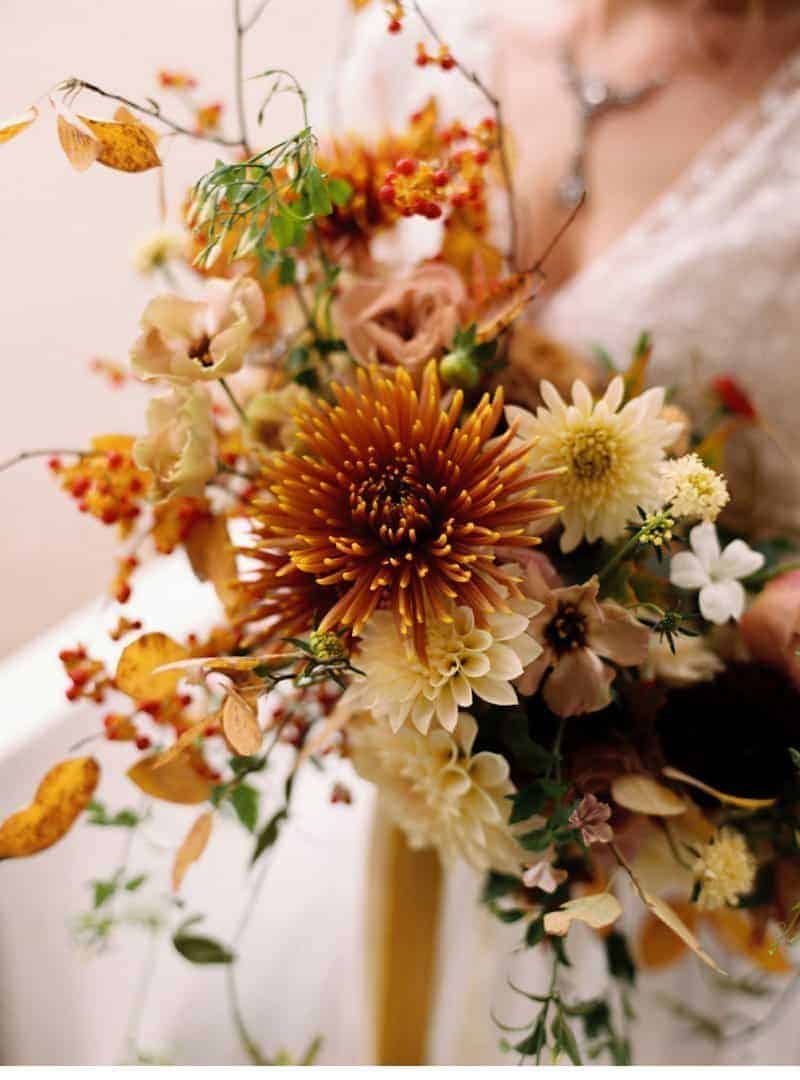 Photography: Mathias Hannes
Location: Castle Althembrouck  
Flowers: Annelies Vansant
Table styling: immer 
Dresses: Rembo Styling
Hair & Make-up: Nicky De Winter
Cake Design : Mieke Bakt
Calligraphy & Stationary: Pen To Paper
Jewelry: Pauline's Jewellery Box
Film Lab: Malvarrosa Film Lab
Model: Nicole