Heritage and Nature
In times of climate change, environmental protection and more awareness of our beautiful planet, a team of committed wedding service providers sent out a more than clear signal with their "green" wedding inspirations from the hills of Provence: this topic concerns us all and also finds place in a stylish, timelessly elegant wedding, if you want.
 "In 2019, surveys are showing widening worry on climate change and many industries or individuals are moving towards more green friendly habits." we learn from film photographer Ludovic Grau-Mingot, who initiated this amazing styled shoot in collaboration with the rental company Joli Bazaar. "However, this change is quite slow and does not impact much of the wedding industry so far. We all agree that the wedding industry must also do their part to conserve our beautiful planet but many eco-friendly couples cannot find inspiration outside of the traditional barns with rustic touches."
To prove that you can create lavish wedding inspirations while incorporating some earth conscious ideas they have gathered a group of other eco-friendly suppliers.  "Hence this editoral «Heritage and Nature» is an attempt to show how we can protect the amazing heritage of our Mother Nature while still having fun and beautiful moments. Therefore, we have selected the well-known region of Provence for this editorial shooting because most of the team is based there and we are all still in love with its wonderful light and the amazing natural resources that the region has to offer." the team raves.
And this is where the first differences to other inspiration shoots from Provence become visible: "Instead of the classical lavender fields, we have decided to nest our editorial in a private villa and just use what its peaceful garden had to offer: a beautiful view over the lush hills of the Sainte Victoire and amazing century old trees that were used as the natural backdrop for the intimate ceremony and outdoor reception. The garden is exuding an atmosphere of delicacy and unique refinement. It is perfectly conveying a subtle idea of luxury without any glitters nor show-off."
If we dive into Ludovic Grau-Mingot's  magnificent picture gallery together and you ask yourself afterwards, "How can we help the event industry become more eco-friendly?" the artist has some valuable advice for you that goes beyond simply renting cutlery, dishes and decorations: "With so many different things to consider while planning an event, the environmental impact of our choices may not always be a priority. But weddings can end up being incredibly wasteful when you consider the single-use decorations or food waste. Here are a few ways to make a wedding more eco-friendly!"
Offer edible or eco-friendly guest favors – The mini jars of organic fleur de sel were offered by Pirum, a supplier of organic spices. The jars can be refilled with other spices and the fleur de sel is the most precious type of salt and it is very tasty as well so you will not need to put tons of salt to increase the flavor of the food.
Encourage sourcing of local and seasonal produce – Gastronomy is a key part of any (French) wedding and we are also aware that creating a menu using seasonal produce is a good way to make any function more environmentally-friendly.
Use edible stationery – Our pastry chef Cakes in the City has created edible name cards which saved us from printing them.
Use potted plants, dried flowers or local seasonal flowers – Local flowers and plants were used for creating a timeless design like local seasonal flowers for the bride's bouquet by Fleurs de Fee, dried flowers by Atelier Devik for adorning the stationery Atelier Preszburger, Olive trees and Bay leaf potted trees for creating a simple aisle at the garden ceremony or simple succulents pots for the cocktail hour and the reception.
Of course, we tried, first of all event designer Magali Juban from Celebrate Agency, to avoid plastic and we also followed Bea Johnson's no-waste inspiration by re-using and recycling as many things as possible. For example, the silver cutlery, the carpets and the vintage toys are all coming straight from garage sales and from our grand-parent's attics!
Before we release you into this really special wedding world, we have one last tip for you. You can also act sustainably when choosing your wedding rings and wedding jewelry by opting for jewelry made from ecologically derived and fairly and ethically processed materials. Paulette a Bicyclette is a perfect example for that.
So be inspired, we look forward to many future, greener weddings for the sake of our planet…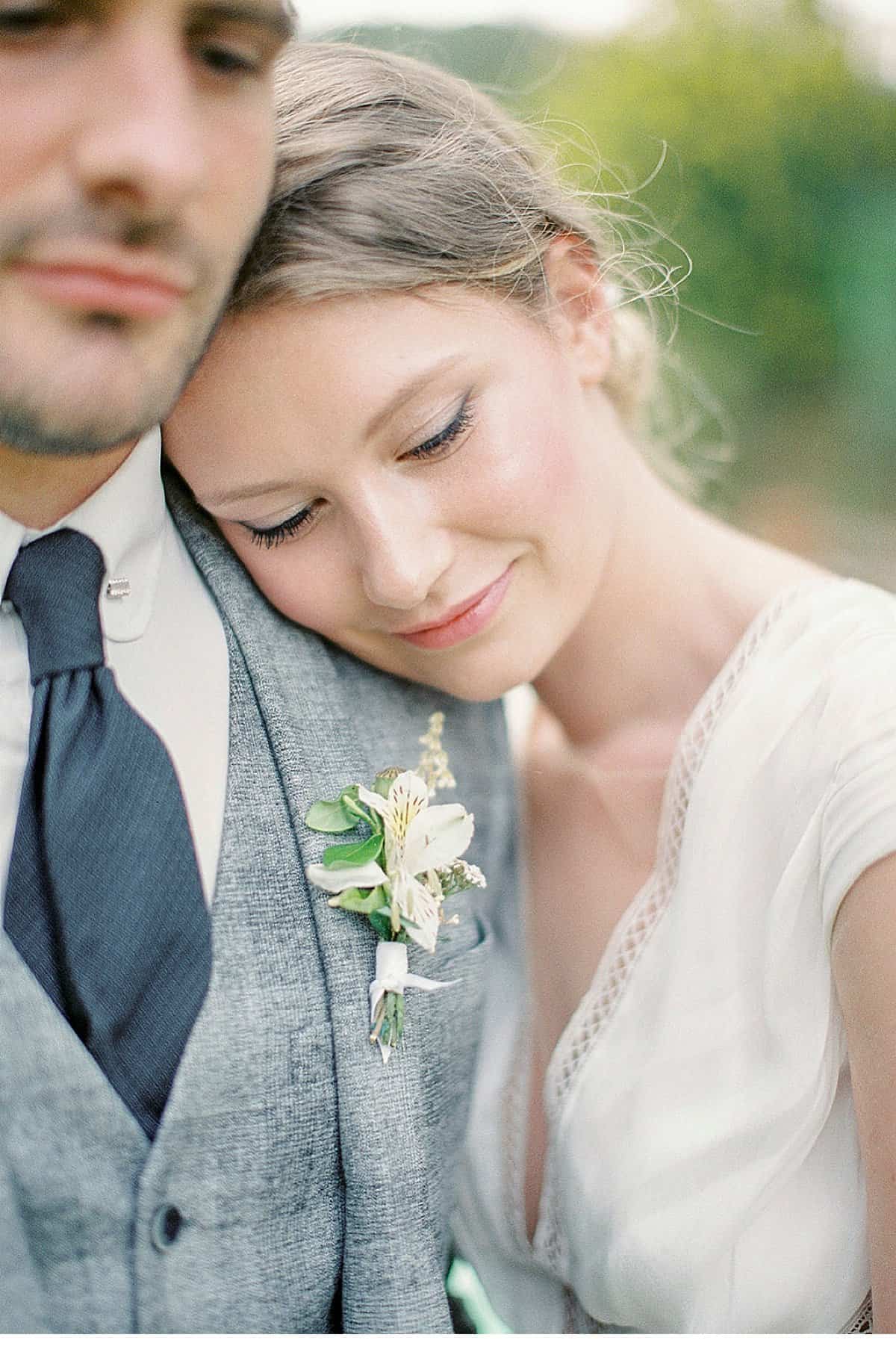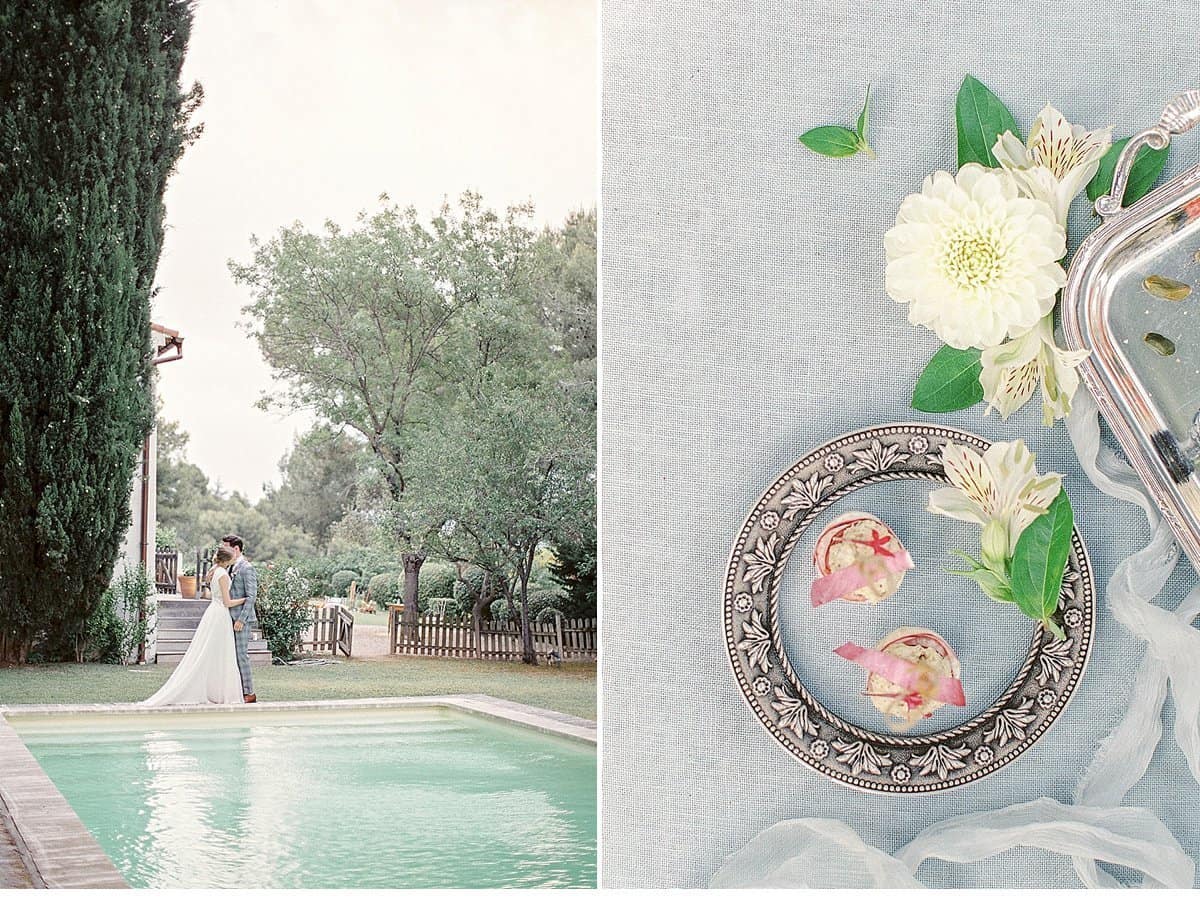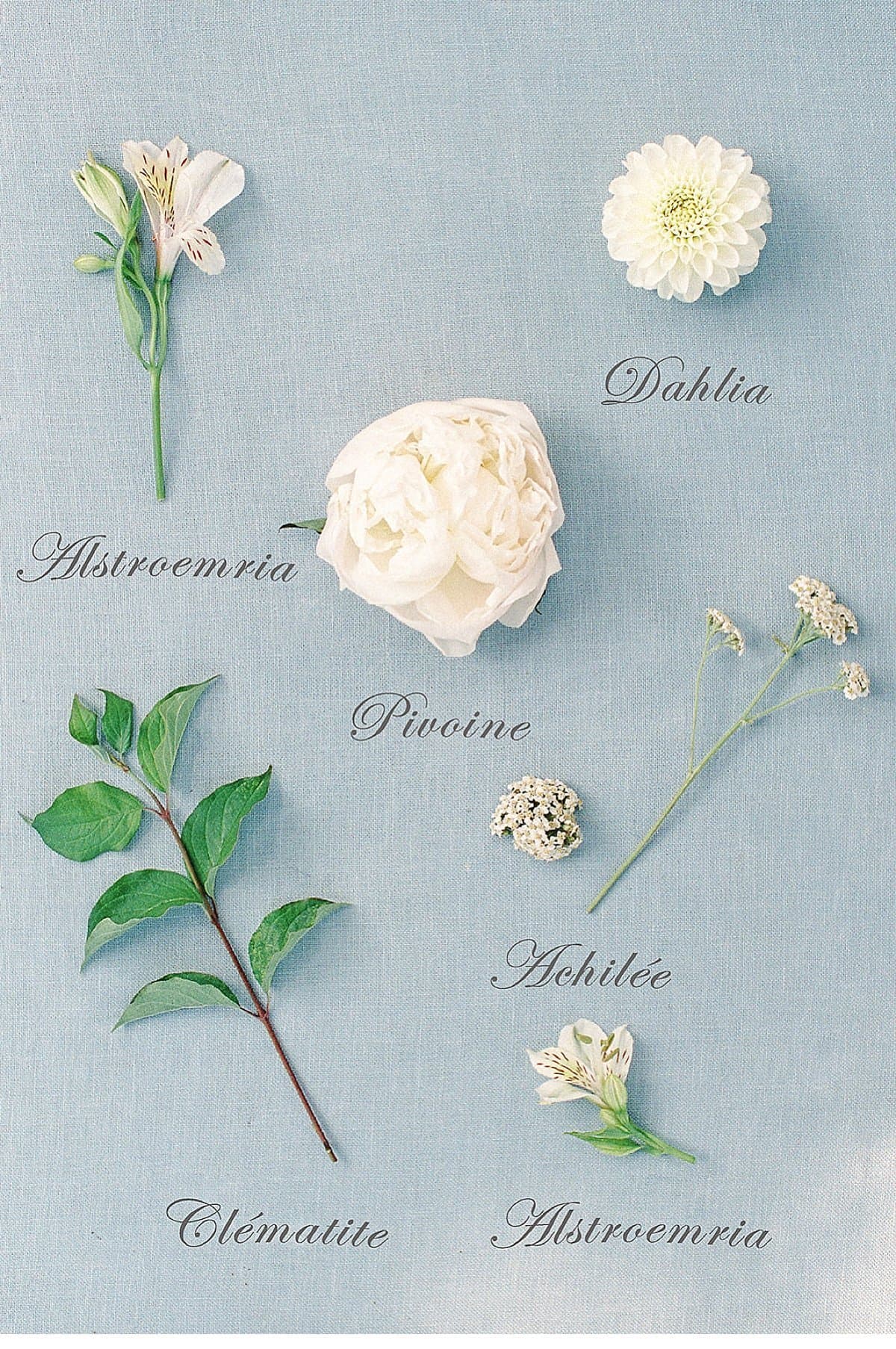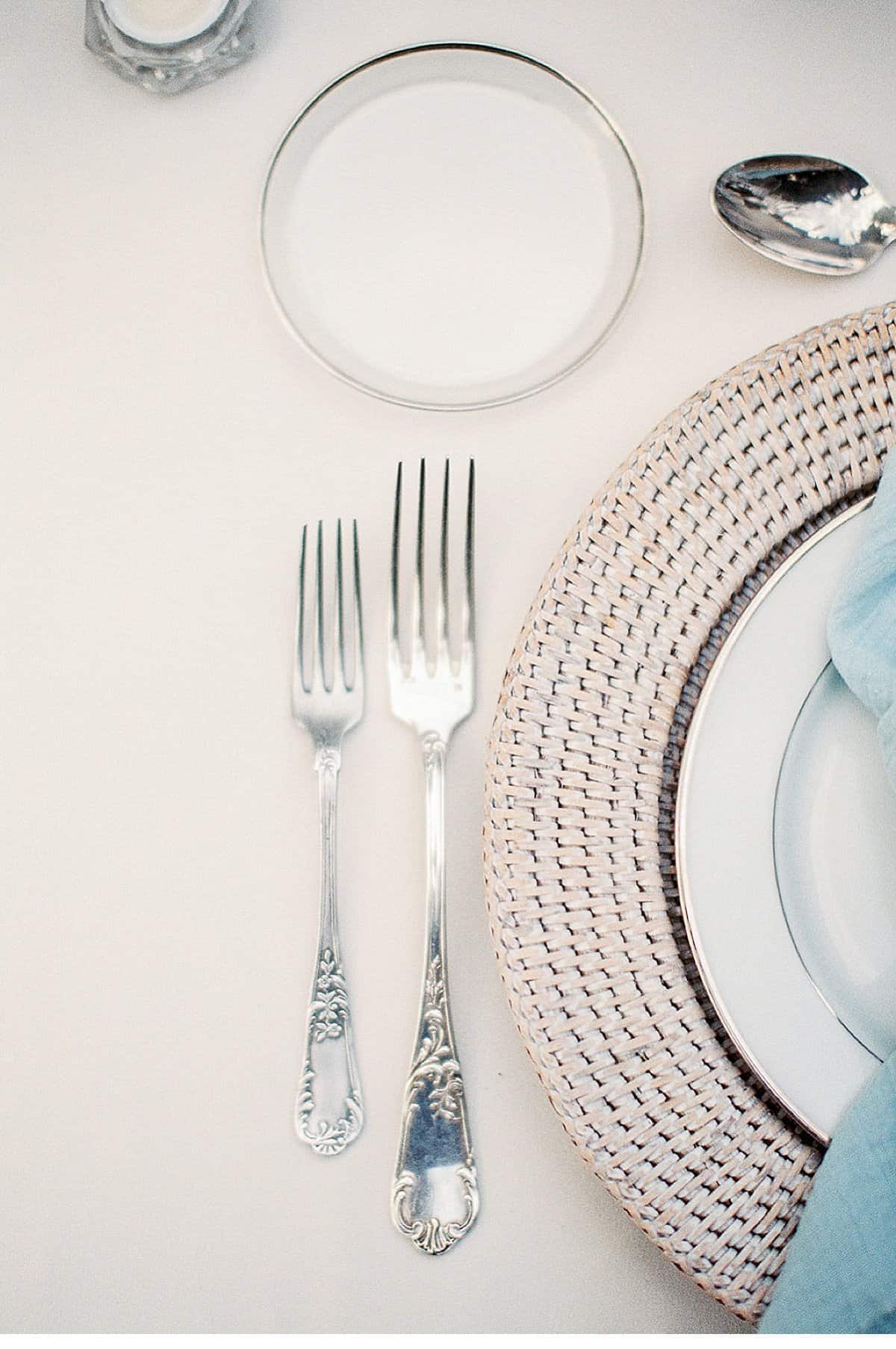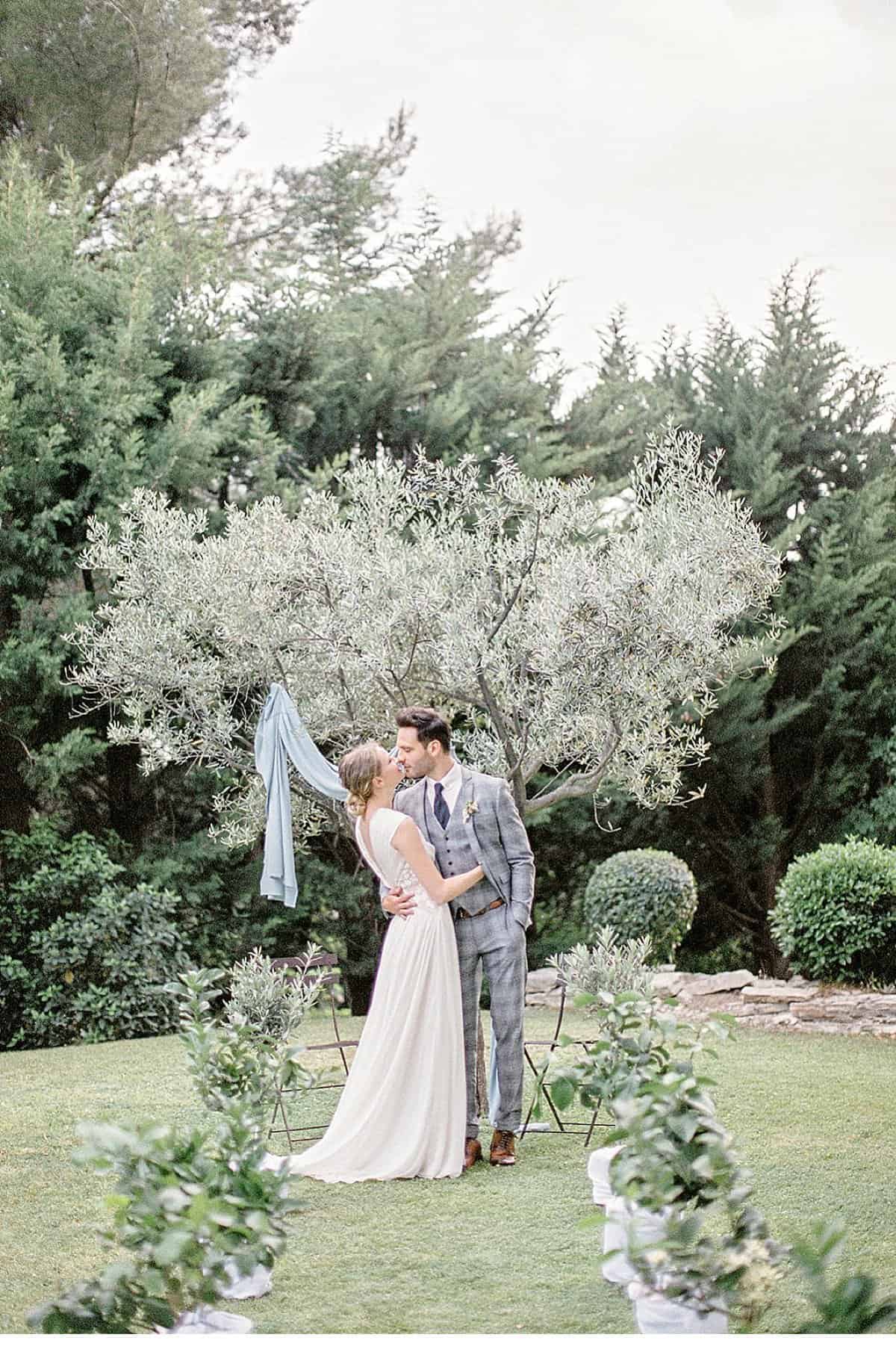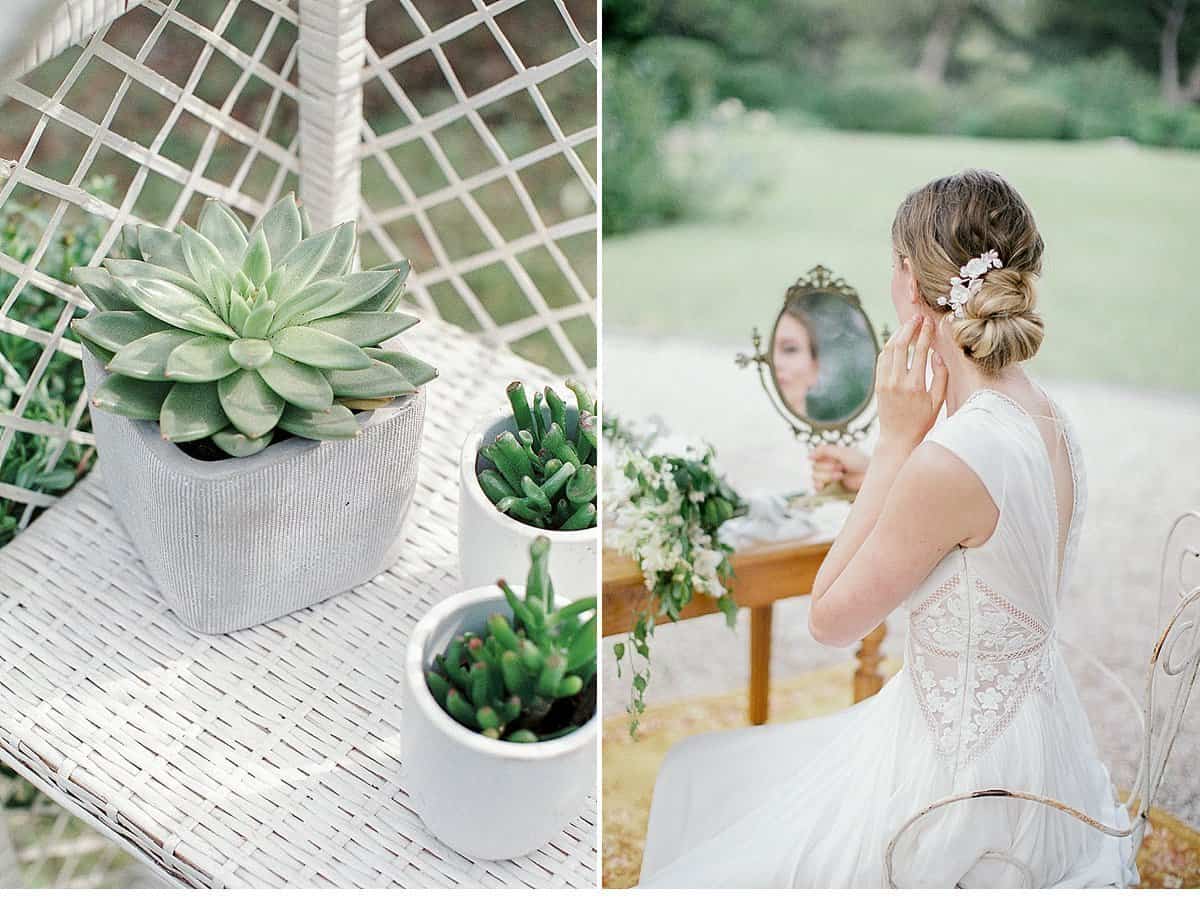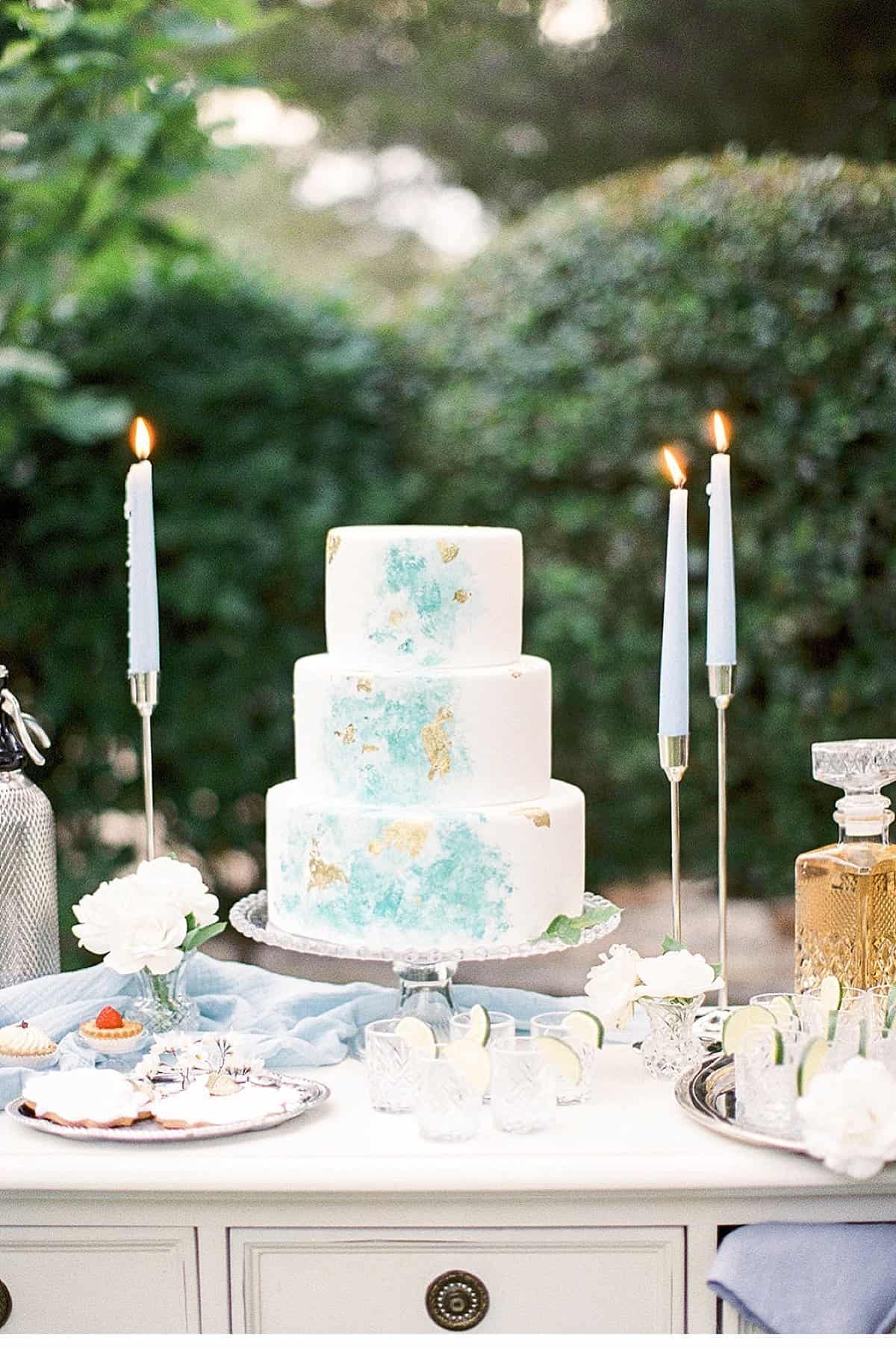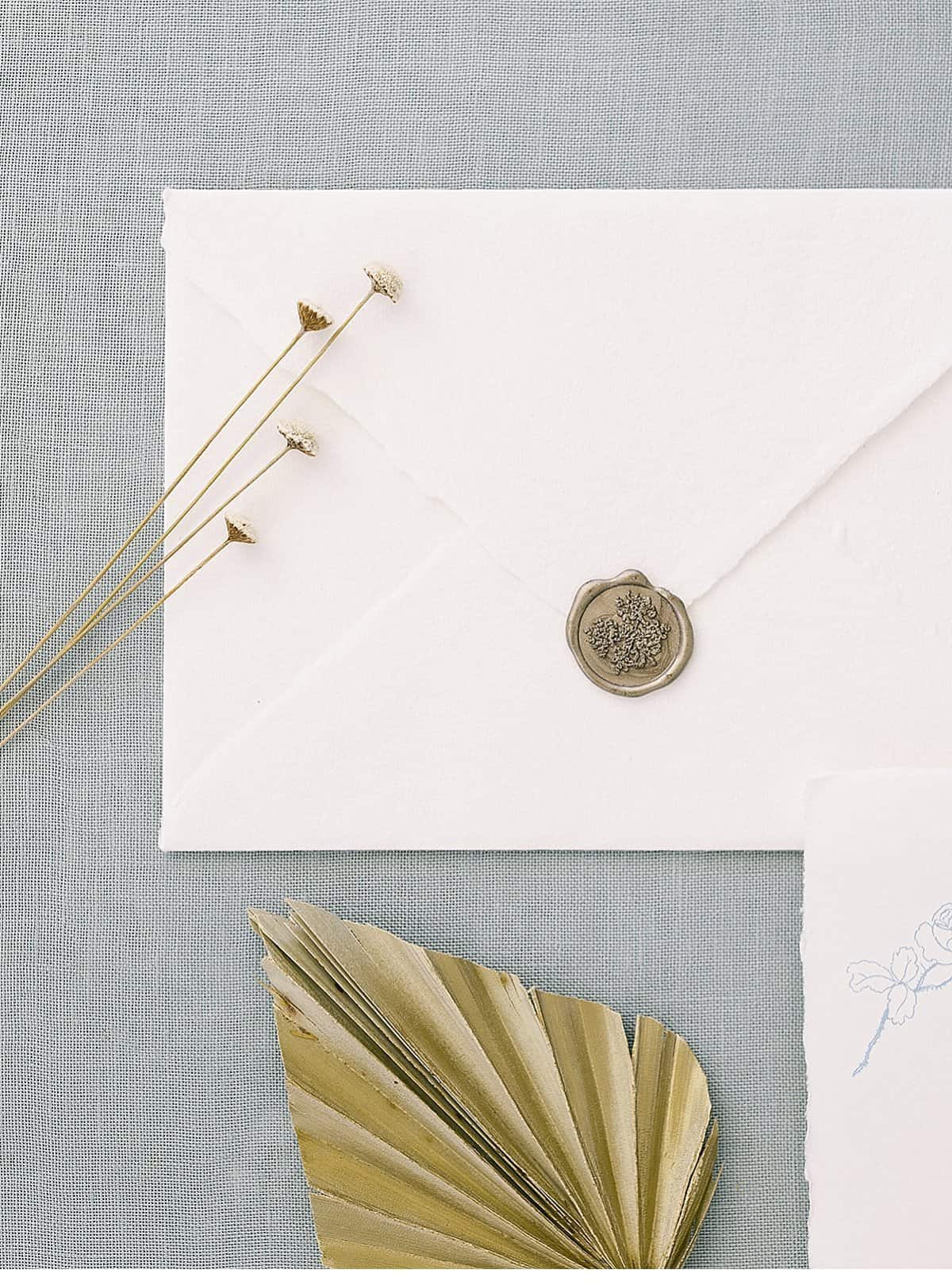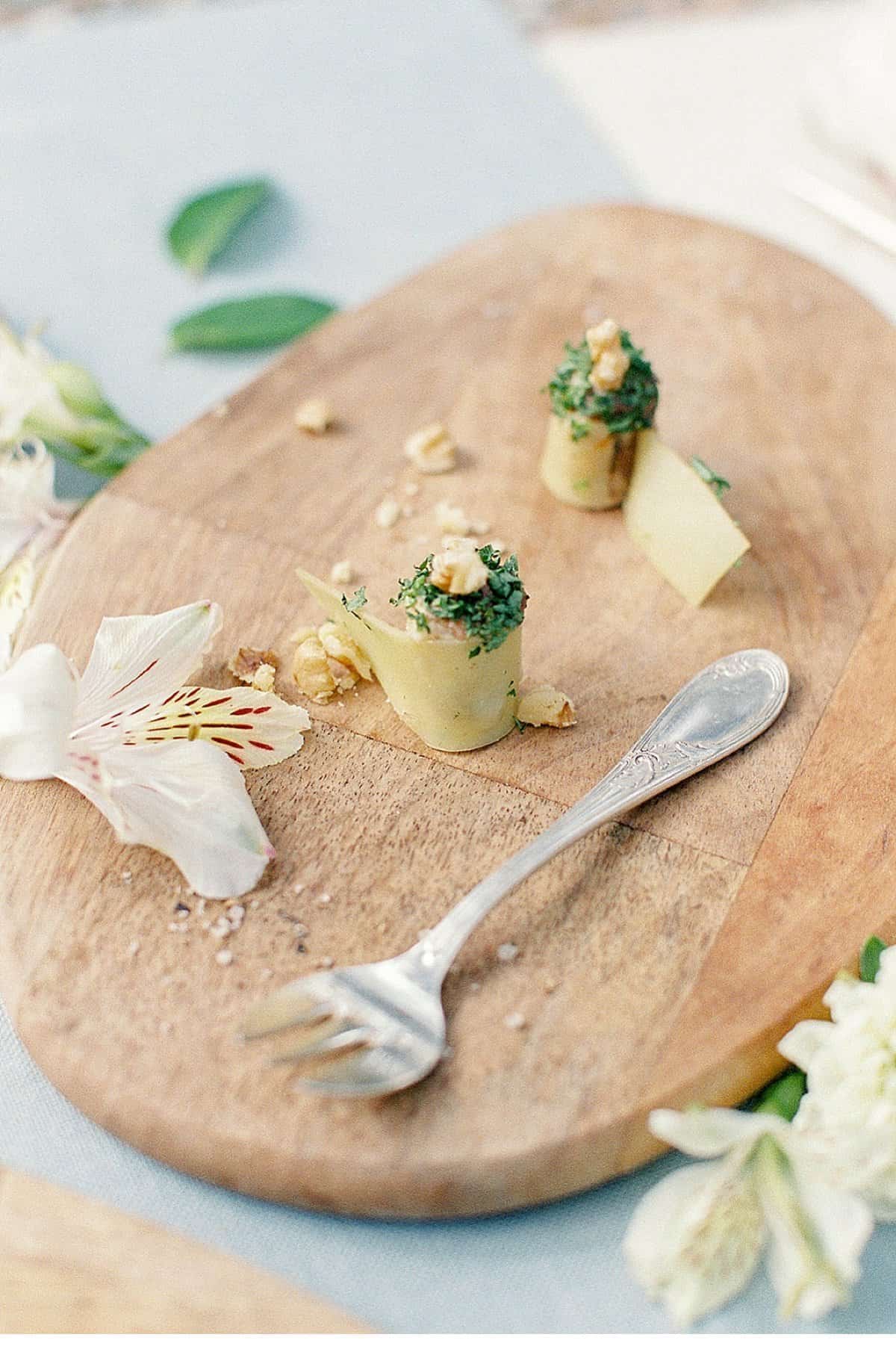 Fine Art Film Photographer: Ludovic Film Photographer
Second shooter: Valery Villard
Event Planning and Event Design: Celebrate Agency 
Videographer: Jeremie Malfitano  
Quentin drone Videography: Drone 83  
Bride's gown: Olympe Mariage 
Headpice: L'Atelier de Sylvie
Bridal accesssories and rings: Paulette a Bicyclette 
Silk ribbons and vow books. Silk and Willow Hand made paper and stationery: Atelier Preszburger 
Florist shop specilized in dried flowers: Atelier Devik 
Wedding cakes and edible stationery: Cakes in the City 
Bridal Bouquet: Fleurs de Fee 
Hair and Make-up: Gabrielle Hafrad Makeup 
Small Patisseries made with essential oils: Geranium Framboise 
Rentals: Lilas Flowers
Rentals for furniture, tabletops and table linens: Joli Bazaar 
Linen napkins: Madame de la Maison 
White Plates: Bernard Aud
Eco-friendly catering: Maison Nans 
Organic linen cushions: Minimuhuu 
A second hand furniture shop. They have supplied the vintage wrought iron garden chairs for the outdoor reception: Occadeco Guest favors (organic fleur de sel): Pirum Models: Marie and Maxime