Ibiza Beauty
It was Love at first click, so to speak, for wedding photographer Philipp Timpert, when he discovered model Frederika Kurtulikova on Instagram. Since then he had a vision: a photo session in Ibiza, with her as a bride.
"I remember when I researched Instagram for new inspirations and I found Frederika Kurtulikova in one photo. She looked natural, full of power and so experienced in modeling. A real talent! Since we're in contact we tried to arrange a shoot here in Ibiza. Unfortunately, her & mine schedule was so busy that we didn't made it until July this year. Together we worked on a very nice mood-board with loads of ideas, looks and floral designs for the perfect shoot."
The wait was worth it, the result exceeded all expectations. With a lightness and joy, everything was implemented that was planned so meticulously in advance. "We decided to shoot a very natural look campaign in the old town of our beloved island Ibiza. The weather was amazing, the light during golden hour so soft – perfect for some analogue shots. We had so much fun shooting this editorial with five different outfits, several hairstyles and nice bouquets by our local floral designer." photographer Philipp Timpert recalls.
He proudly shows us the most expressive images of the day and regrets only one thing: "We wish you could also smell the sea and flowers trough the pictures as we did, so it adds the right feeling and make it the whole experience."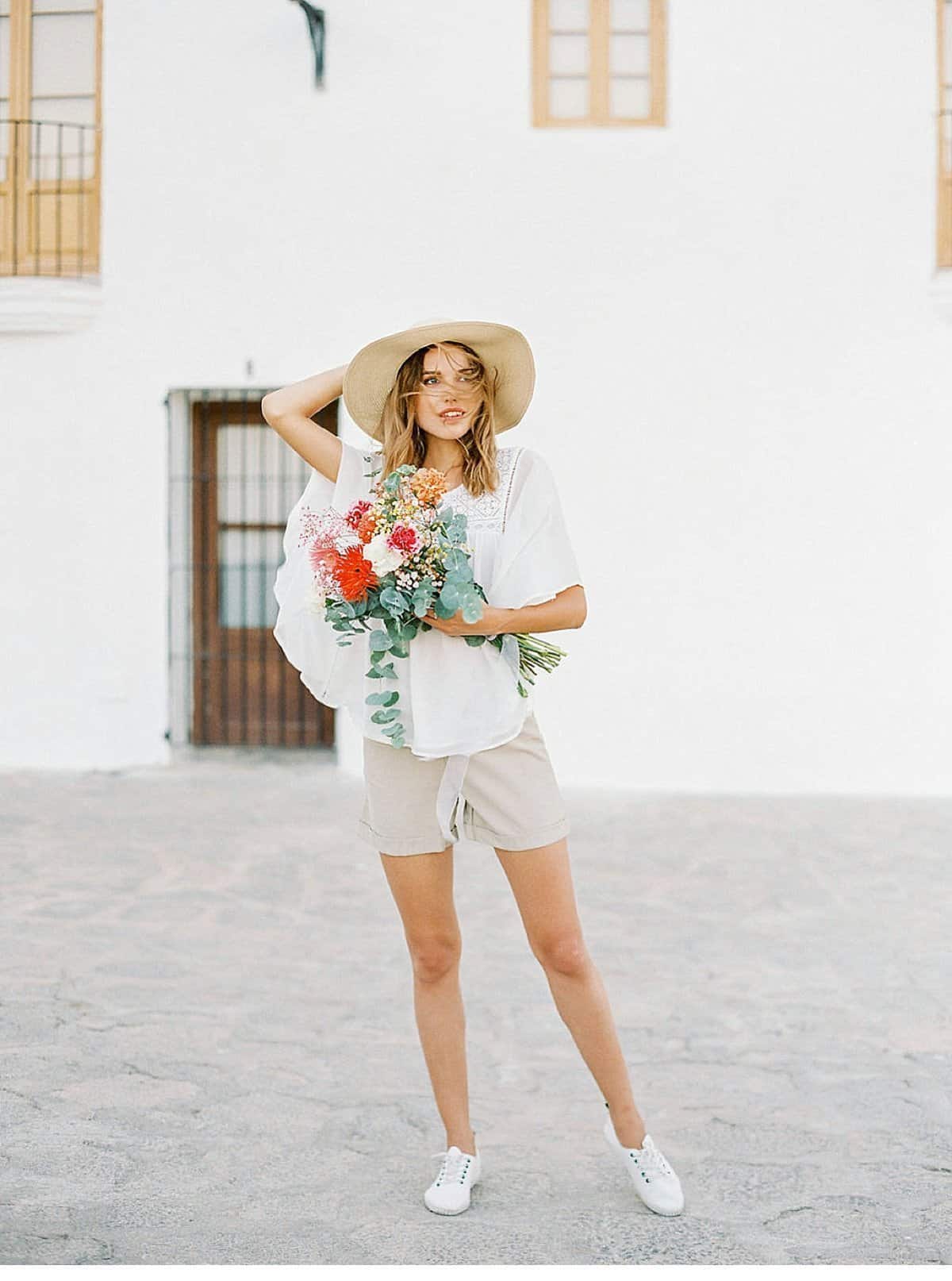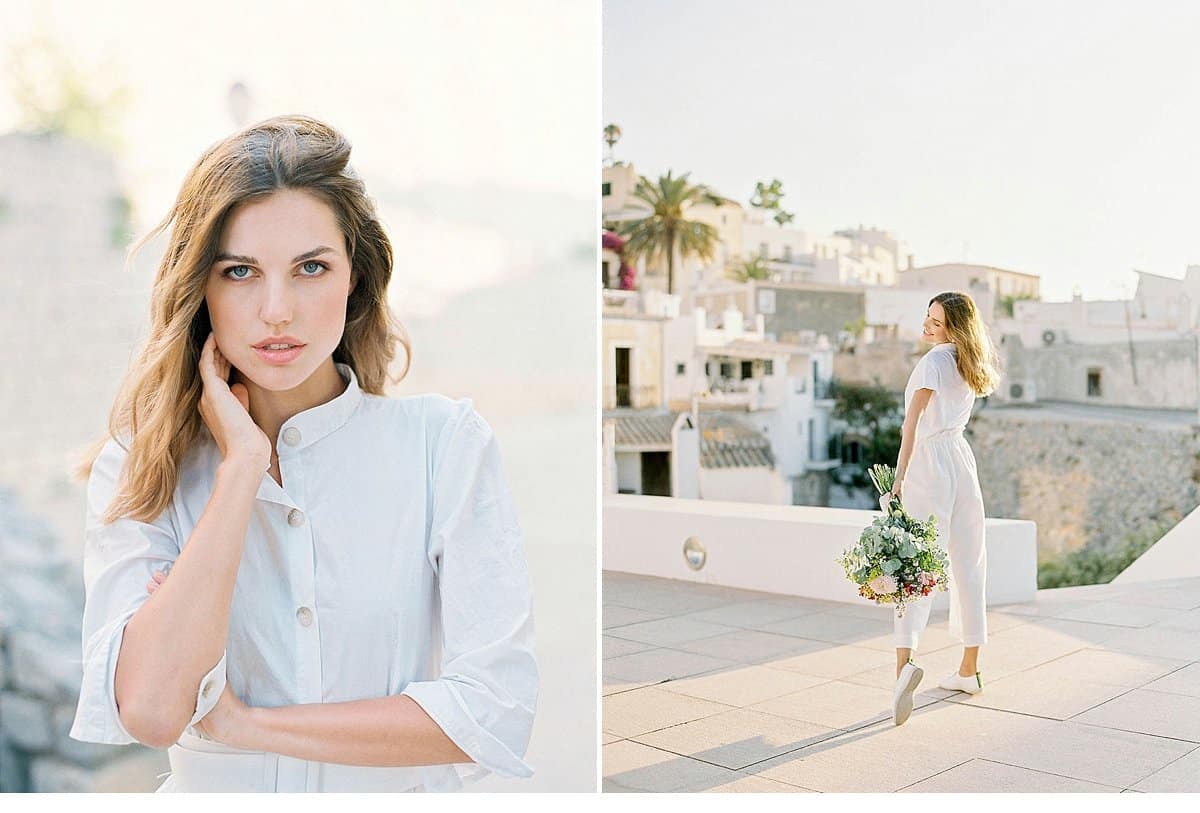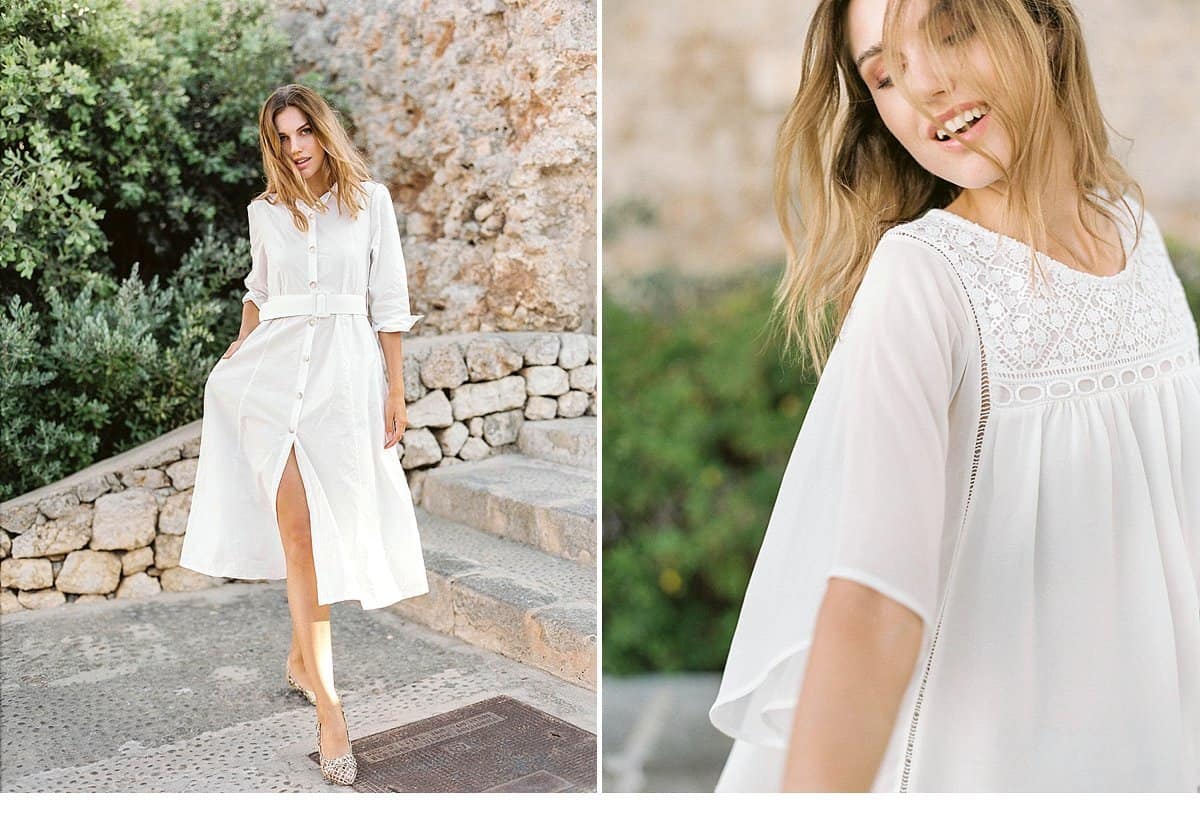 Photographer: Phil Ibiza
Model: Frederika Kurtulikova
MUA + Hair: Katharina Indorf
Locations: Old Town Ibiza
Processing: Malvarrosa Film Lab