Idyllic garden wedding
So many couples had to change their wedding vision during the pandemic. Many faced the challenge of creating a new concept while still keeping the focus on their love and the memory of an unforgettable day.
Among idyllic apple trees and in the enchanting ambiance of Langdon Hall's estate, Catherine and Jake said their yes. We are thrilled about how the two have realized their wedding dream and celebrated the intimate moments for two. Loving looks and tender gestures let the viewer feel how comfortable the two felt.
Whitney Heard has captured the love affair and the most touching moments in breathtaking pictures.
From Whitney Heard: "Catherine and Jake had originally planned to have their wedding in Muskoka with 60 guests, but due to the pandemic, this plan was cancelled and they spent months in a holding pattern. A story many couples have faced this year! Catherine and Jake had the dress and accessories ordered, invitations printed, vendors booked, furniture rented, etc. but just a few weeks prior to their scheduled date, with the support of their friends and family, they decided to move forward with their wedding but in a different way. They waited to see how the pandemic protocols would change, and planned a dinner with just a few close friends (in cooperation with the gathering restrictions at that time) on a Friday night, followed by a casual morning and an intimate ceremony and dinner.
With just the couple celebrating together their day was laidback, meaningful and all about them. Their morning was quiet and cozy as they got ready in Langdon Hall's historic hotel, followed by an emotional first look in the stunning gardens of the beautiful estate. They exchanged their vows in the orchard surrounded by dappled sunlight through the apple trees, and spent the evening celebrating together with dinner for two.
We asked Cathrine, the bride, if she had any advice for couples planning their wedding during a pandemic, she writes "Remember it is about the two of you. Weddings often come with many opinions, pressures, and stress but they should be fun. It is a celebration of you as a couple and your commitment to life together. Don't let the rest get in the way of that being the most important thing :) I would also say to brides who are trying to navigate the pandemic that I know it can be difficult, and heartbreaking to see your plans change. Whatever decision you make is ok! If you are set on your vision and need to move your date, that is ok! If you are flexible on your vision, and your day looks a little bit different, it will still be super special! I promise."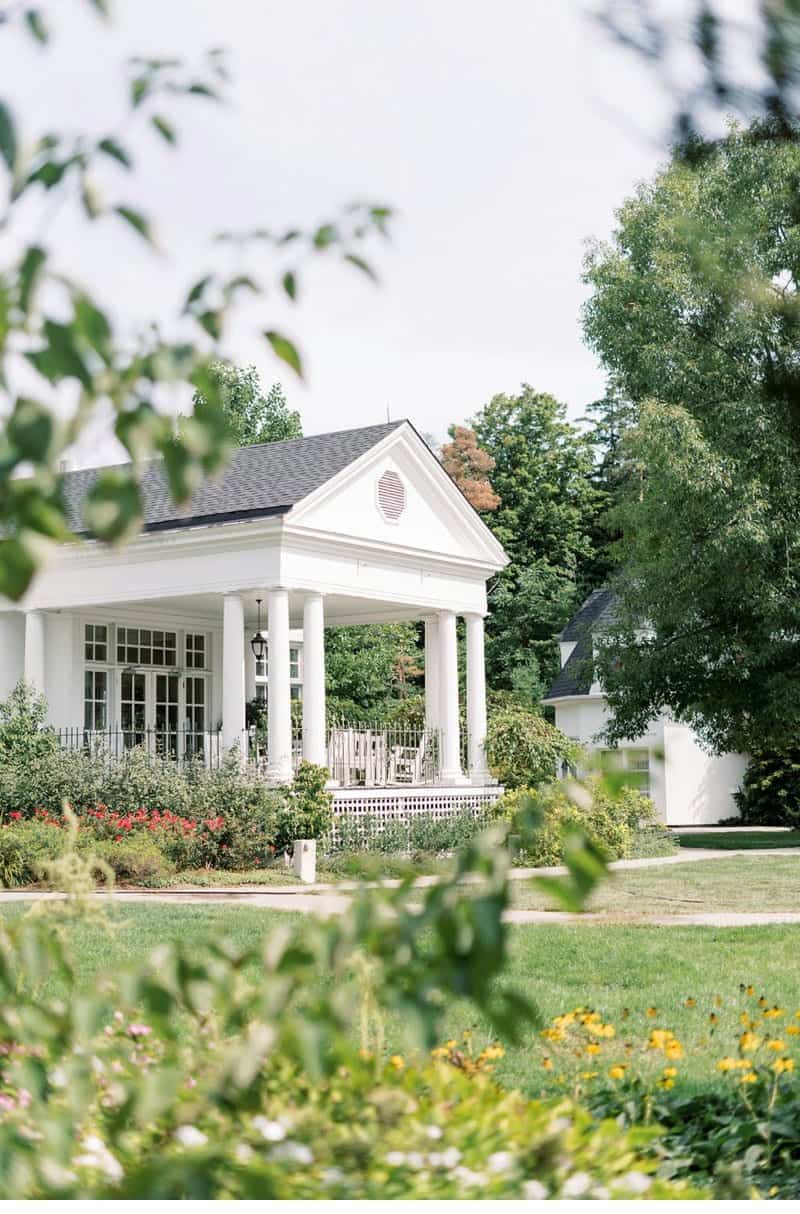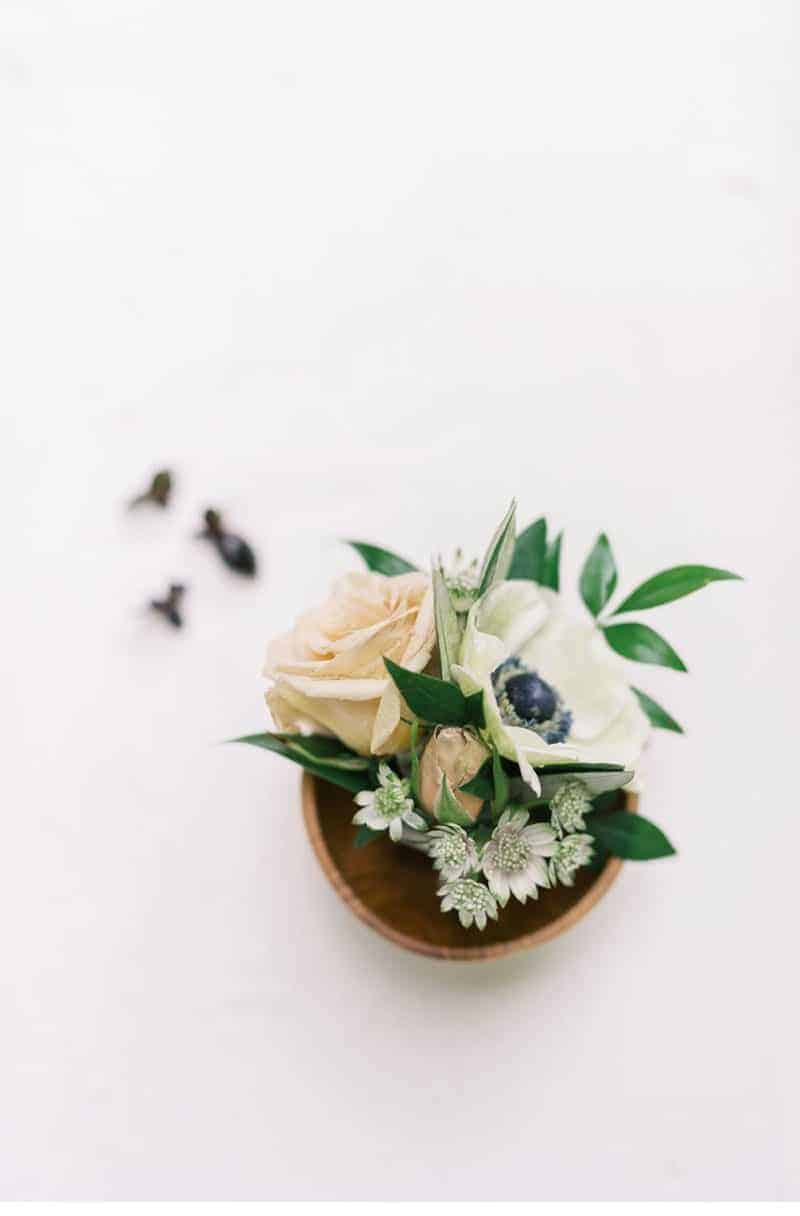 Photography: Whitney Heard Photography
Venue: Langdon Hall
Florals: Living Fresh
Hair and Makeup: Corrie Elle Artistry
Officiant: Al Harder 
Dress Boutique: The Modern Bride
Dress Designer: Made with Love Bridal
Suit: Paul Puncher
Shoes: Badgley Mischka
Custom Rings: Kurtis Jewellers
Videographer: Justin Alexander Studios