Idyllic Sunrise On Chateau Forge Du Roy
Barefooted the delicate bride floats across the meadow into the day.
The breathtaking ambience of Chateau Forge Du Roy among the Dordogne in South France full of flower gardens, romantic stone alleys and natural parks has a mystical and fabulous atmosphere.
A little pond disappears within the fog and creates an exciting contrast to this filigree bride and her softly falling light pink dress.
Together with the talented florist Sarah Winward the fantastic event designer Ginny Au brought this idyllic and natural scenery into being that causes a sensation.
Do you want to dive into this adorable world with us? The magical pictures shot by the exceptional artist Jenna Hill let us glide into a dreamy mood…
Translation: Marina Jenewein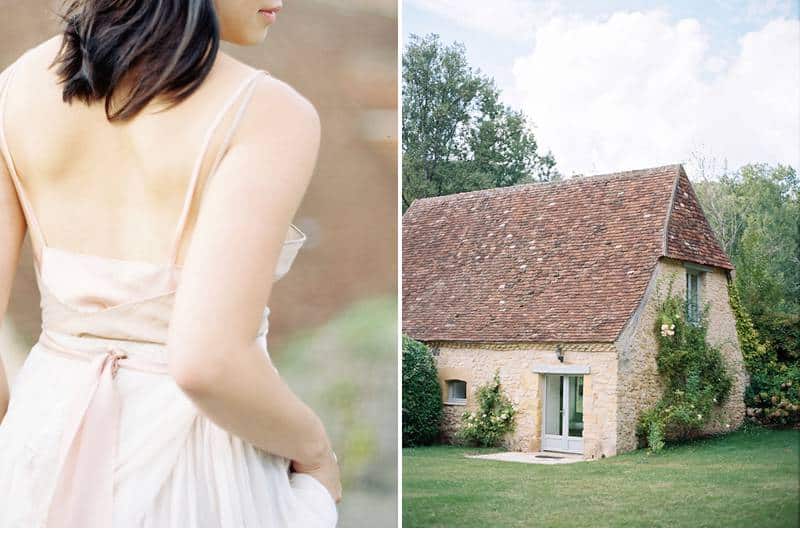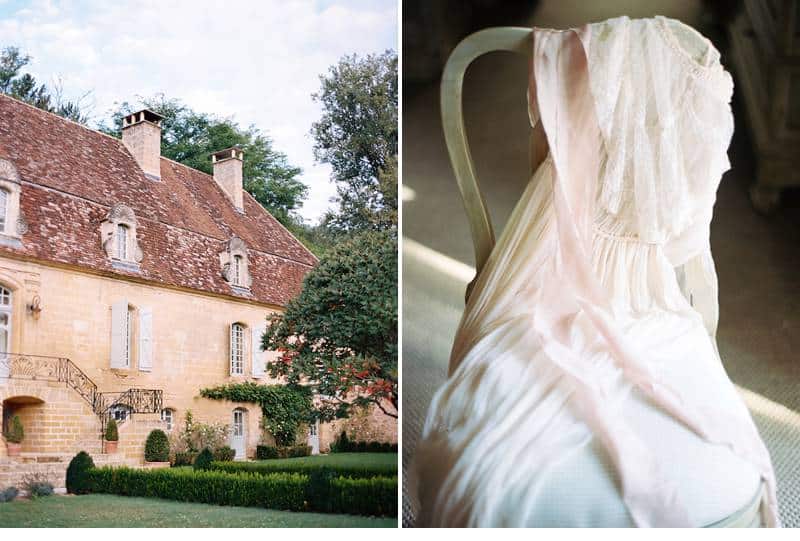 Und nun lasst euch verzaubern von dem verträumten Video von Jody Hill Cinema
PHOTOGRAPHER: Jenna Hill Photography
STYLING: Ginny Au
FLORALS: Sarah Winward
RIBBON: Frou Frou Chic
LOCATION: Chateau Forge Du Roy
CINEMATOGRAPHER: Jody Hill Cinema
FILM LAB: Caribou Film Lab