Indian Summer
During a journey trough Arizona photographer Katie Grant discovered the Navajo Nation Reservation and fell in love with the culture of these American Indians.
Inspired by the Navajo colors and the impressive arts and crafts the talented photographer spontaneously created a lovely styled shoot.
The beautiful alley of trees was the perfect scenery for a little romantic "table for two".
Handmade pottery and wooden cutlery decorated the table and tiny drums were used as place card holders.
Katie Grant adorned the paper-work with quotes of old Indians and the creme-colored cake suited perfectly into the ambience.
The tender bride attracted everybody with an adorable dress of lace and a dreamlike veil. Gracefully she floatet over the forest floor, guarded by widly overhanging branches.
With these wonderful images, the picture artist Katie Grant takes us into a classy and unique wedding-world.
Translation: Marina Jenewein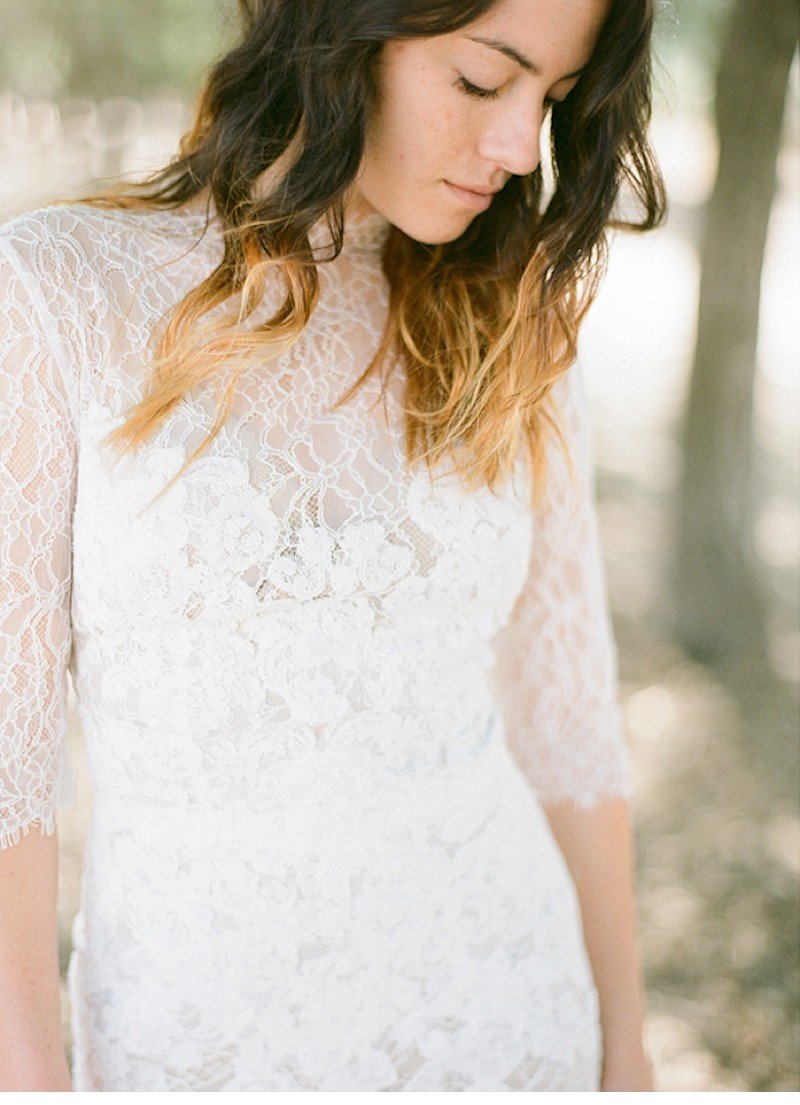 PHOTOGRAPHY, STYLING, CAKE & CALLIGRAPHY: Katie Grant Photography
HAIR ACCESSOIRES & VEIL: Erica Koesler
BRIDAL SALON: Watters from the Bridal Salon Here comes the Bride
FILM PROCESSING: Indie Film Lab