INDUSTRial boho Rooftop Impressions
Inside it is nippy and sparse only a few candles afford some light. Outside it is warm and bright, the sun shines onto the spacious roof.
Mysticism fills the halls, mysterious flickering evokes exciting tingle. The terrace spreads elegant magnificence, Boho-chic and Vintage-flair.
The city´s rooftops are a wonderful place to party, to indulge in love and life. Even when the moon comes up this couple´s day won´t be over.
For this shooting event designer Vera Lipnik gathered only the best vendors of Austria's wedding industry to realize her amazing visions.
The industrial charm of an abandoned manufactory, a rooftop that has no equal, an obviously endless view over the city combined with tender pastel colors, adorable flowers and a dreamlike dress resulted gorgeous inspirations that catapult us into seventh heaven.
Thomas und Cornelia from Thomas Steibl Photography captured these incredible moments and many sugar-sweet details on camera.
Translation: Marina Jenewein
.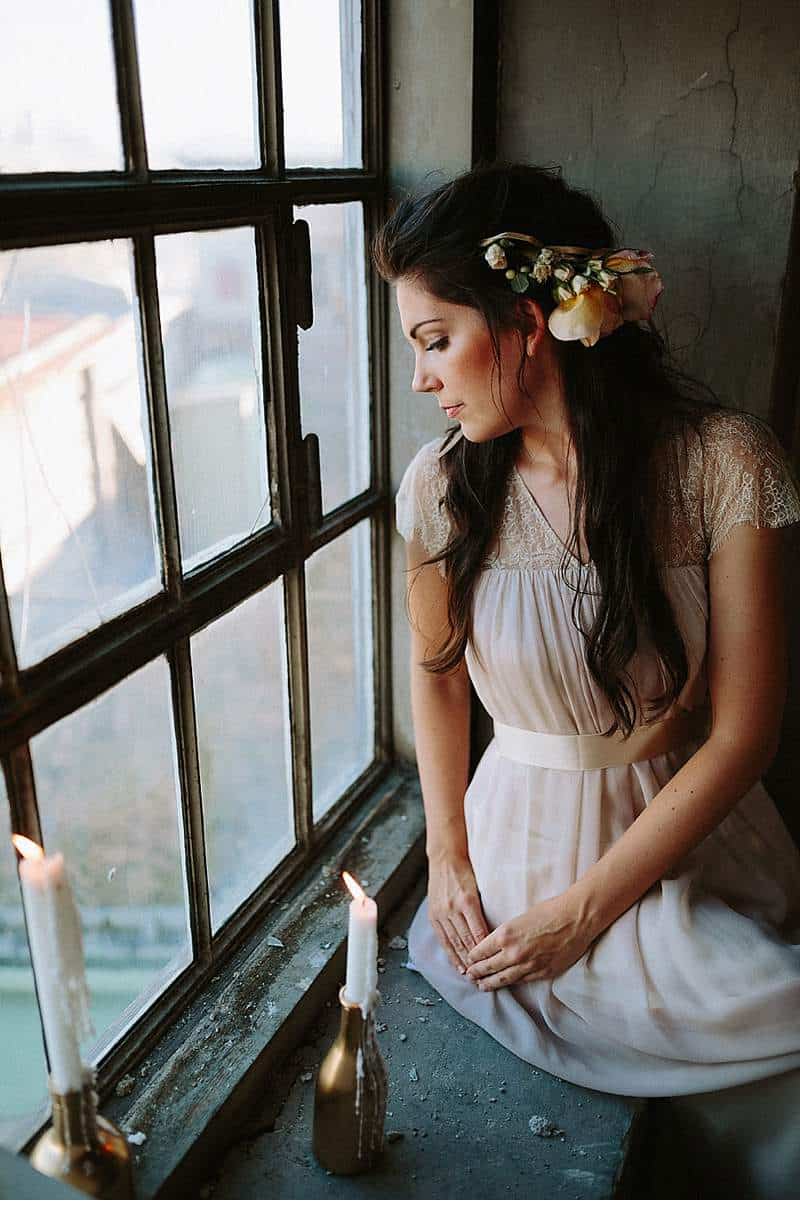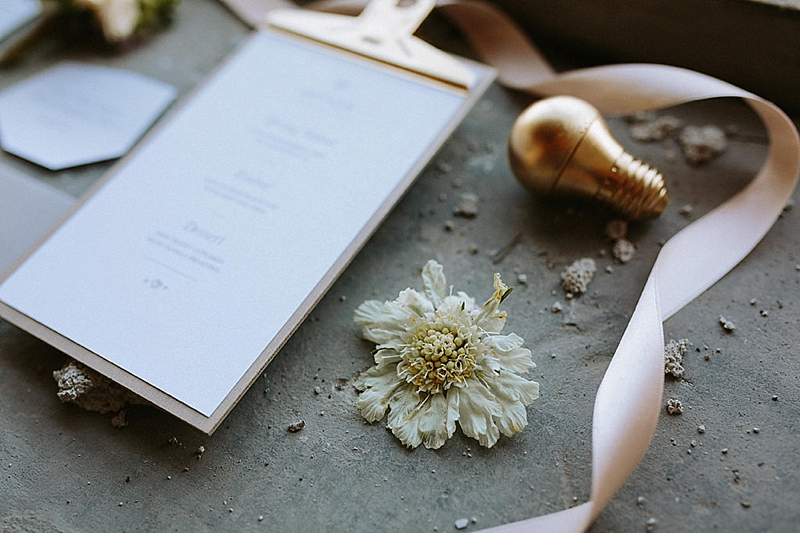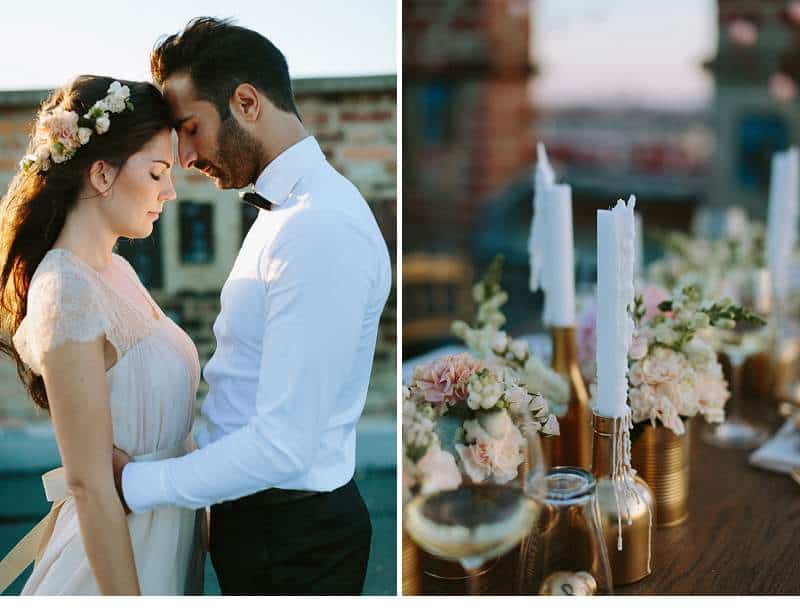 FOTOGRAFIE: Thomas & Cornelia – Thomas Steibl Photography
PLANUNG + DESIGN + STYLING: Vera Lipnik (Assistenz: Liane Schober)
BLUMEN + HEADPIECE: Div Art Flowers
KLEID: Elfenkleid
HAARE + MAKE-UP: Your Choice
PAPETERIE: Wald & Schwert
SESSEL: Mietmöbel Föhr
TORTE: Das Tortenatelier
LICHTERKETTE: Depot Citypark Graz
RECOMMENDED IN OUR VENDOR GUIDE: