Intimate Elopement on the French Riviera
The French Riviera is one of the most beautiful cultural landscapes in Europe. Picturesque coastal roads, the hinterland with its romantic little towns, the azure blue coast and the play of colors of sun, sky and sea leave unforgettable traces.
The beach of the 5 star resort Four Seasons Cap Ferrat has now become the breathtaking backdrop for this stylish elopement.
Magic light and a lonely coastal landscape – what more do you need to put love in the right light?
Light waves paint their curved lines into the rocks. Not only the sea leaves its traces, but also the love of Gabriele and Federico shines with the sun.
Wedding planner Natalia of My Riviera Weddings and a creative team combined this intimate love with stylish details and elements, wrapped the bride in a gorgeous dress by Flora Bridal, presented her with a magnificent bouquet by A nos Racines and added the icing on the cake with a diamond headband and a Cartier diamond ring.
A last kiss, a familiar look, then it goes hand in hand into the romantic sunset. A symbol of the exciting time waiting for the couple in love…
They were accompanied by the sought-after Riviera photographer Sarah Stefani  and the video filmmaker Jino Agnelli,  who captured this work of art so impressively.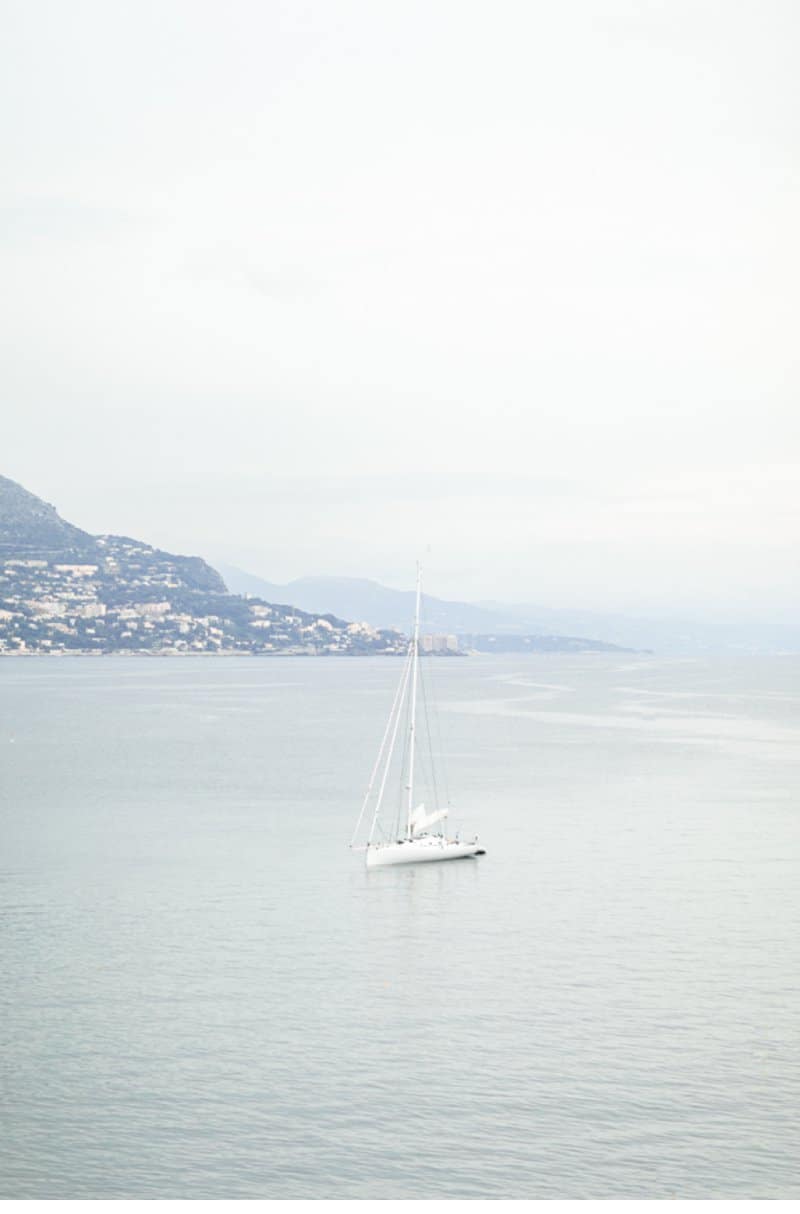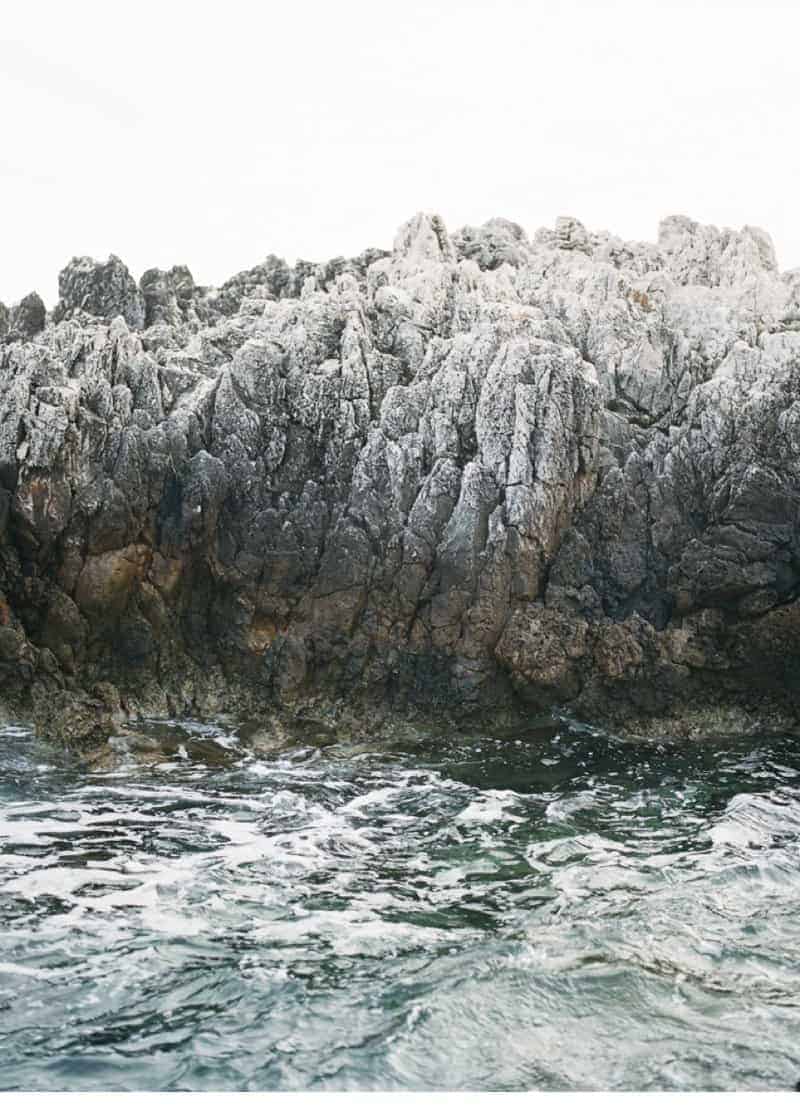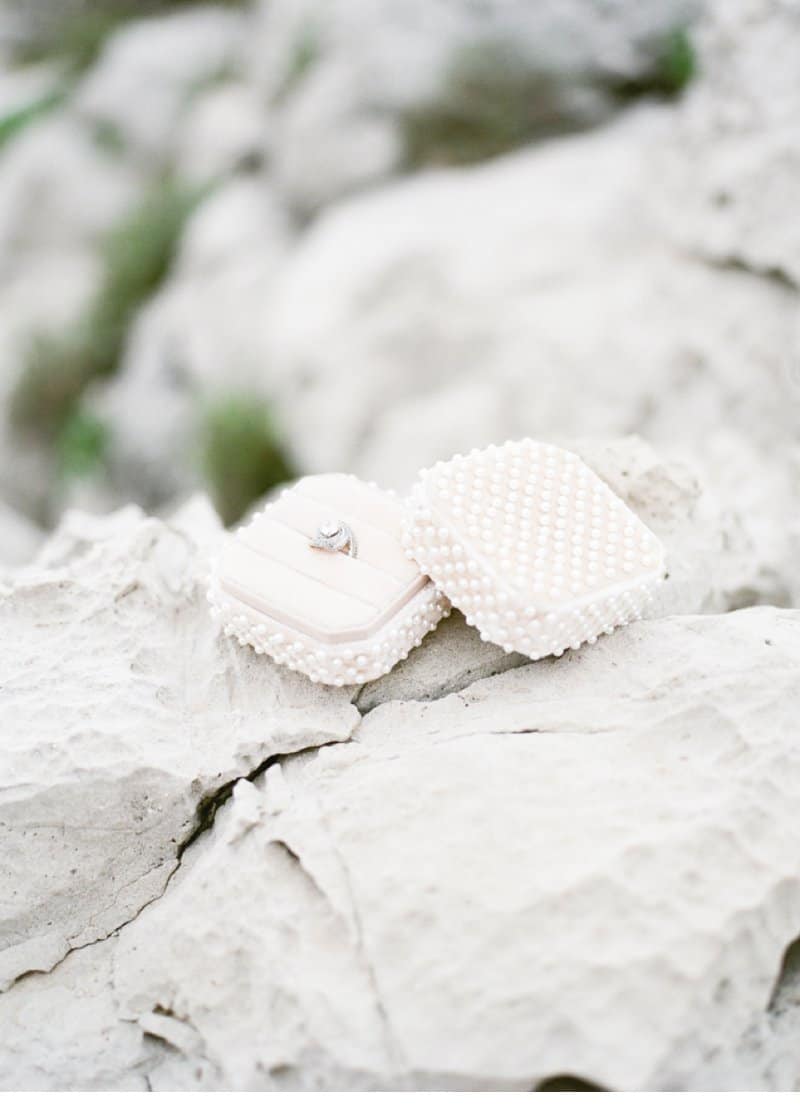 Photographer: Sarah Stefani 
Stylist / Planner: My Riviera Weddings
Videographer: Jino Agnelli 
Floral Designer: A nos Racines
Dress Designer: Flora Bridal
Venue: Four Seasons Cap Ferrat 
Hair & Make-up Artist: Agnes Doussot 
Wedding dress shop: Martine Toledano 
Headpiece : Martine Toledano 
Wedding Stationery: Intricate Creations
Ring box: Voeu du Coeur 
Ring: Cartier 
Earrings: Dior 
Styling: Luxury with Natalia
Beach accessories (earrings): Made with Love by Natalia 
Film Lab: Richard Photolab
Bride: Gabriele
Groom: Federico