Intimate Elopement with French Flair
Photographer Melissa Mae enchants us today with her passion for beauty and elegance, and her joy in creativity and fine art photography. Together with florists Ivy May Floral  and a dedicated team, she fuses colors, shapes and details into a total work of art.
This French inspired elopement was planned and designed in a way to showcase how, during these times when travel is not possible, you can still capture the essence of the European wedding you were dreaming of, wherever your location.
From Melissa Mae: "The French theme was specifically chosen for its chic elegance. There is a sophistication in simplicity and in the notion that less is more. This is something I live by with my photography style and the way I shoot. I often advise my clients that when it comes to styling, location and posing, keeping it simple allows you to focus on the moment and emotion. This usually creates a more elevated and meaningful experience which hopefully leaves you with photographs that you consider a pieces of art to cherish in your home.
Smaller and more intimate weddings were becoming more popular, however; with the pandemic couples have been faced with the decision of whether to go ahead with a smaller guest list and possibly having to simplify details. The cake was a perfect example of how styling doesn't have to be over the top to be beautiful and luxurious." 
From the Florist Ivy May Floral:" The inspiration was French blue. With the flowers I didn't want to be too obvious, so I pulled out the dusty blue palette with the foliage of layered eucalyptuses, purple Acacia and olive. Hints of blue tweedia and nigella floated over the fullness of cappuccino, quicksand and playa blanca roses mixed with local creamy bride-to-be dahlias!
The gown from Luxx Nova, with its pretty little sleeve details exuded femininity and the delicate Bella Belle Shoes were the perfect compliment. The train on the dress was a showstopper as it flowed down the blue stairs at the museum."
From the bride: "We met back in 2011 and quickly became best friends. Our relationship did not start out as a romantic one but for over a year we spent almost every day together. He would regularly call me when he had a date to ask if he could borrow my vehicle and I would drop it off and wait at his place to hear all about it at the end of the night. I would help him plan dates and meet girls and we would talk and laugh about everything. 
After a year we were both in denial about how much we loved each other. One day he decided enough was enough and that we were meant to spend the rest of our lives together. One night he told me he was finished with just dating and he wanted the next girl to be the one he would marry. That's when we decided to become an official couple and this year, we celebrate six years of marriage."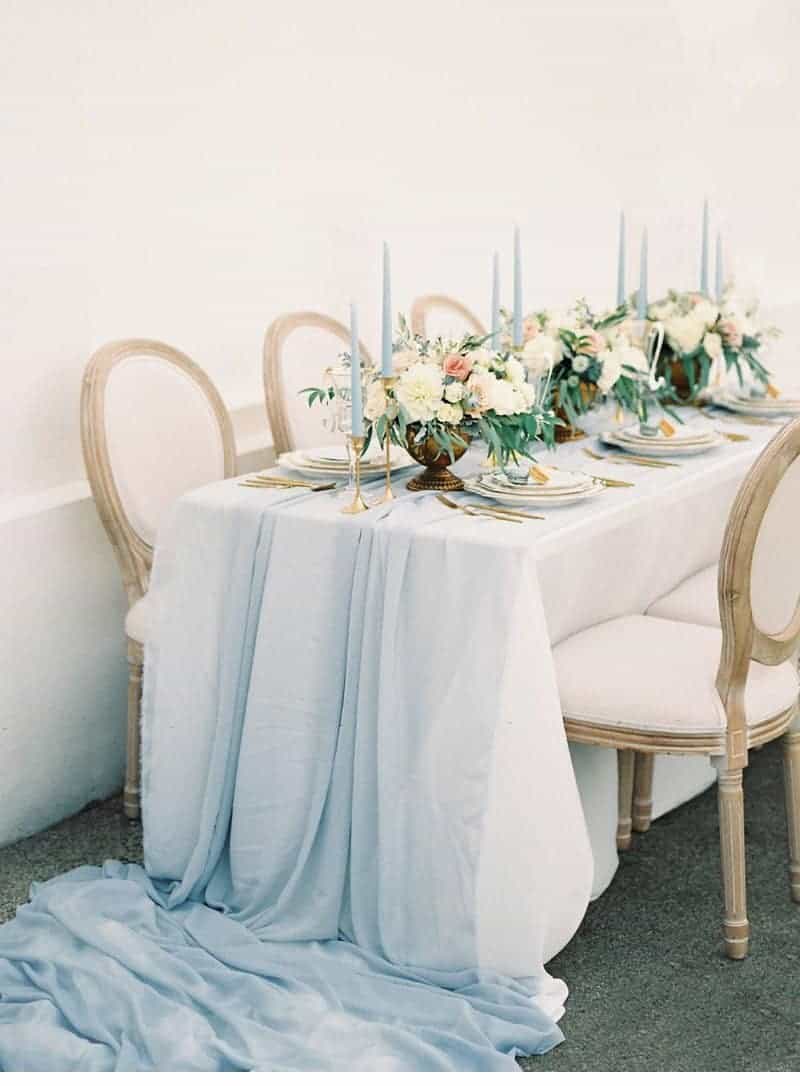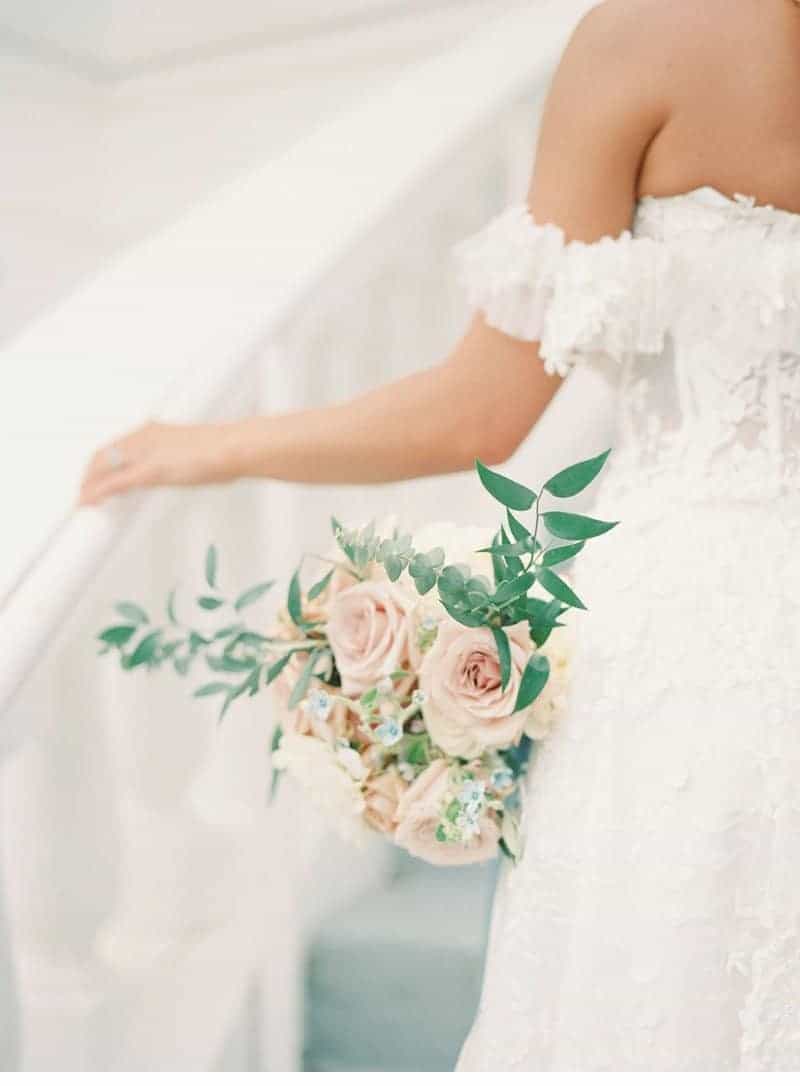 Photography: Melissa Mae Photography 
Florals: Ivy May Floral 
Calligraphy: Ayla Pena
Shoes: Bella Belle Shoes
HMUA: Jaimie Marie
Cake: Mandi Robinson – Cake First
Decor rentals: Camilia Supply
Dress: Luxx Nova
Jewellery: Powder Blue Bijoux
Groom's Attire: Black and Lee