Intimate wedding in Zurich
We love fine intimate weddings, which are created with a great sense of aesthetics and so much heart and soul.
Nick and Dina got married in their hometown of Zurich. Surrounded by gentle hills and embedded in the beauty of nature, the two celebrated their big day.
In the modern ambience of the Hotel Krone , the sweet couple celebrated their morning getting ready together with friends and family.
After a very touching ceremony, Nick and Dina drove an elegant old timer through the charming old town of Zurich. This time they discovered the characteristic cobblestone streets, the fantastic facades of the houses and the river for the first time as husband and wife.
From the Bride: "When we planned our wedding, we wanted to create a carefree atmosphere, incorporating romantic and modern details throughout the whole day, so we decided to have a less conventional brunch wedding reception (because who doesn't love croissants and Prosecco?). Our day was filled with so many heartwarming moments, but I think one of my favorites was right after we got to cut our wedding cake.
The sun came out, so we were able to eat our dessert on the balcony. I got to watch our guests for a minute; everyone looked so happy, enjoying themselves, soaking up the sun. The whole thing seemed so effortless and peaceful, just as we imagined, a kind reminder that this closeness with your loved ones is truly all that matters in the end."
On this unforgettable day Nick and Dina were accompanied by the impressive photographer Elaine Chang, who now lets us participate in this wedding celebration with her fantastic pictures.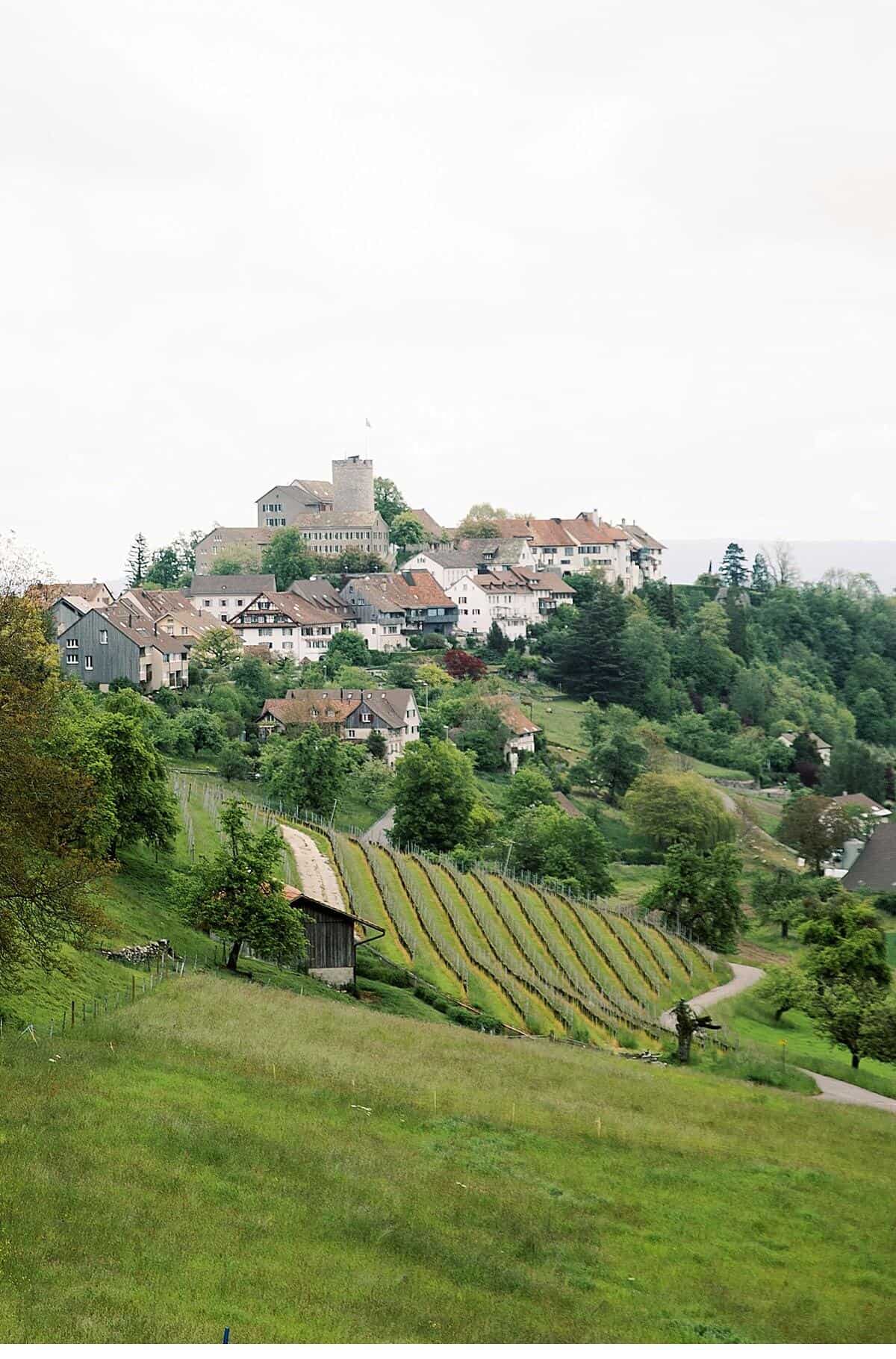 Photography: Elaine Chang
Venue: Hotel Krone Regensberg
Dress: Margaux Tardits
Veil: Noon on the Moon
Beauty: Roxane Roffler
Paper: Druck Salon
Videography: Wati Sok
Rings: 123 Gold