Italian bridal inspirations full of poetry
Italian bridal inspirations of a special kind are shared with us today by the successful pair of photographers from Duet Friday. Therefore, we go on an impressive journey through time to an Italy of the 15thCentury, where a dazzling bride awaits us.
Not easy to find and not accessible to anyone, we catch a precious glimpse of a true gem of time – and style history, in which stylist Yulia Turovskaya staged the Getting Ready of a young beauty both minimalist and extravagant.
"Lost among the hills and surrounded by the mountains running down to lake Como you will find a small jewel crowning the hill called Villa Calchi. A white building hiding from curious eyes with its history and secrets." Duet Friday revealed.
And it seems like there´s a lot to hide here. Starting with historic architecture over centuries old ceiling paintings to a hand full of contemporary interior. The ancient villa thrills and surprises with every corner that you carefully explore.
Nevertheless, she loses the duel for attention as soon as the beautiful bride appears. In her charming lace bridal gown by Vira Lilium, which could come with long bell sleeves and graceful train from the same era, she lets everything else around her fade.
And yet, it's probably the combination of two facets of beauty whose magical symbiosis becomes visible in the magnificent images of Duet Friday's wedding photographers…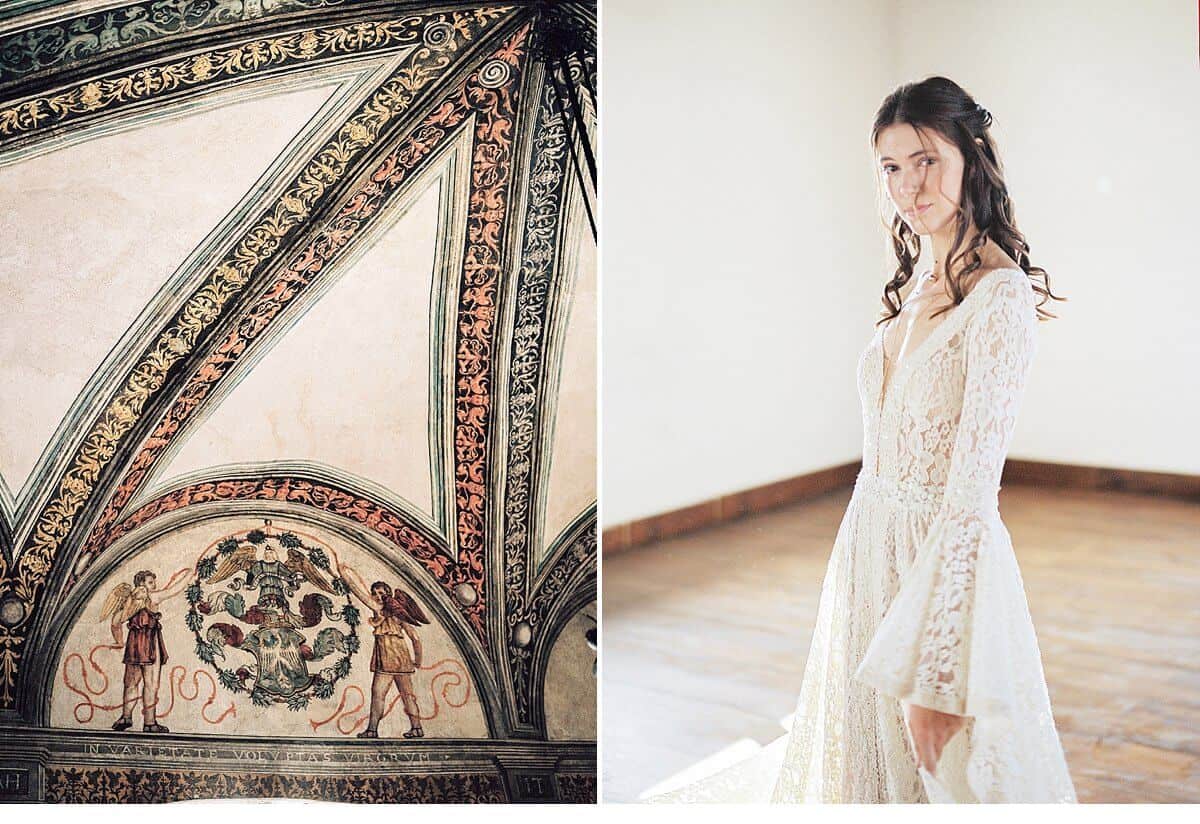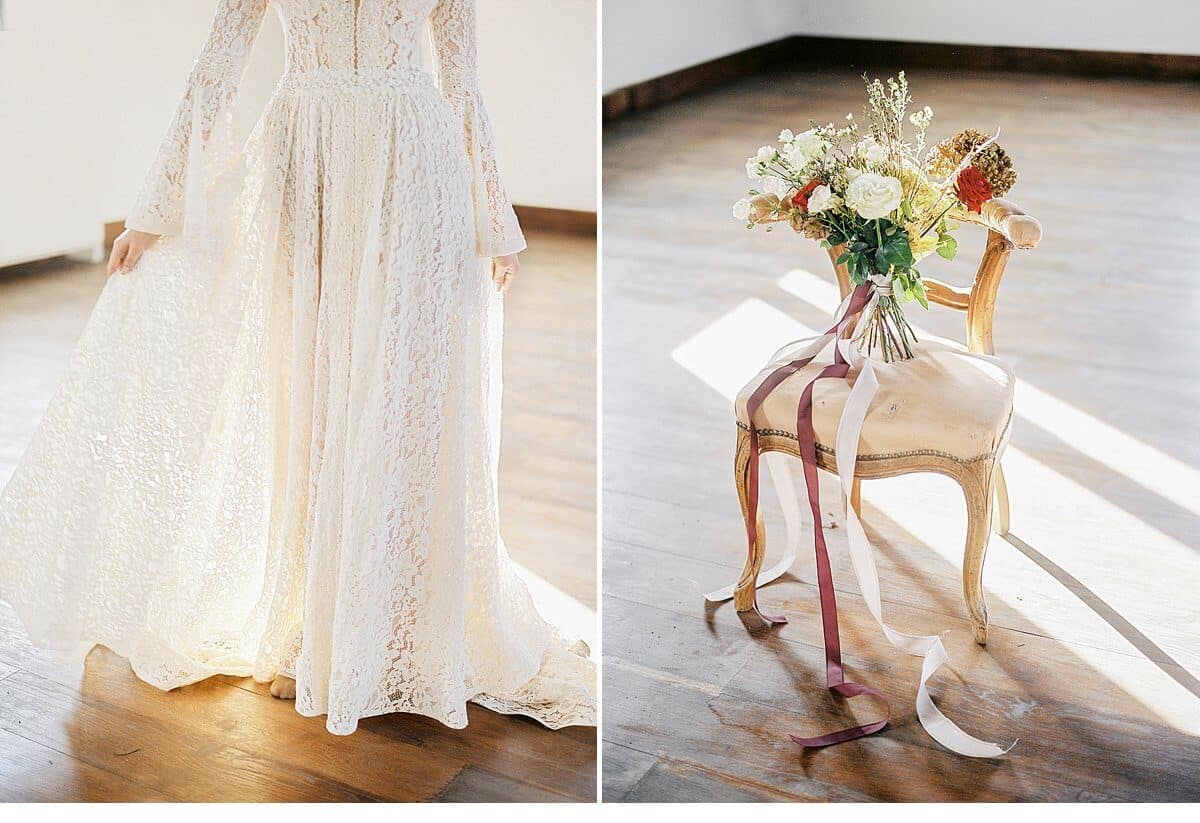 PHOTOGRAPHER AND CREATIVE IDEA: Duet Friday
COORDINATOR: Yulia Turovskaya
DRESS DESIGNER: Vira Lilium
CALLIGRAPHY: Yulia Kostrominaa
VENUE: Villa Calchi