Italianfeeling – Heaven on earth
The magic of the past is presented, venerable and in full glory, through the Villa Cetinale of the 17th Century, by the Medici Family for Pope Alexander VII.
The Roman Baroque style provides for a wonderful backdrop for this greatly arranged shoot.
Kate Holt of FlowerWild and Laurie Arons Special Events invested a lot of effort and imagination, alongside Jose Villa, the master of wedding photography, to capture these stunning images.
On the candlelit path to the chapel, the bride pauses in her step, and turns for a moment. She looks beautiful in her floor length dress, and veil mysteriously covering her face.
The color arrangement radiates an almost royal romance, the deep plum, combined with soft pastel colors like ivory and cream, make for an elegant accent in conjunction with an intense gold. Likewise, the choice of flowers are excellent. The white Amaryllis set the tone, sometimes as well in violet or a vibrant orange.
The table decoration is a feast for the eyes, and shines with both lush floral arrangements and unique details such as candles with blue grape panicles that serve as candle holders.
Natural material was mainly used as stationary for the invitations, menus, and thank you cards.
However, for the name cards, a dark plum blue was chosen with golden calligraphy – simply fabulous!
The wedding cake combines innocent white with gold embellishments. It is a treat for all the senses!
The bride and groom, overjoyed on their way to their future together, dash into the white vintage vehicle, and drive off romantically into the sunset.
His sense for aesthetics and an impressive photographic talent charactarize the exceptional artist Jose Villa – these pictures are pure poetry.
Translation: Heather Treven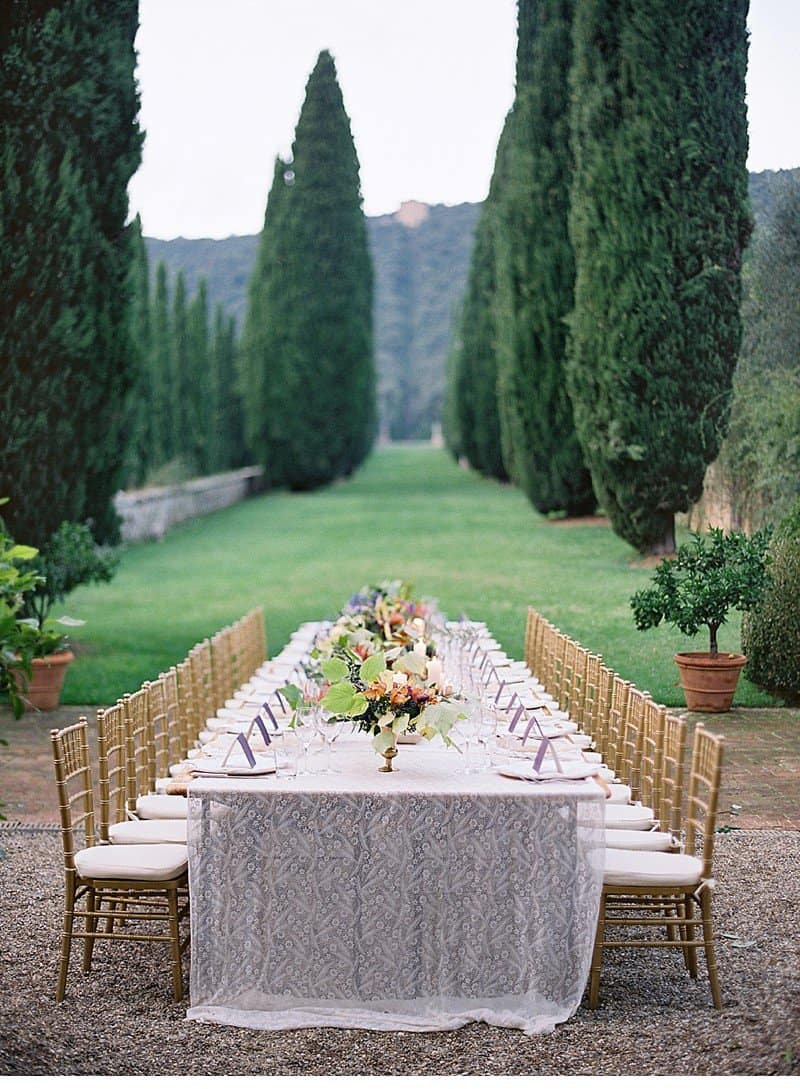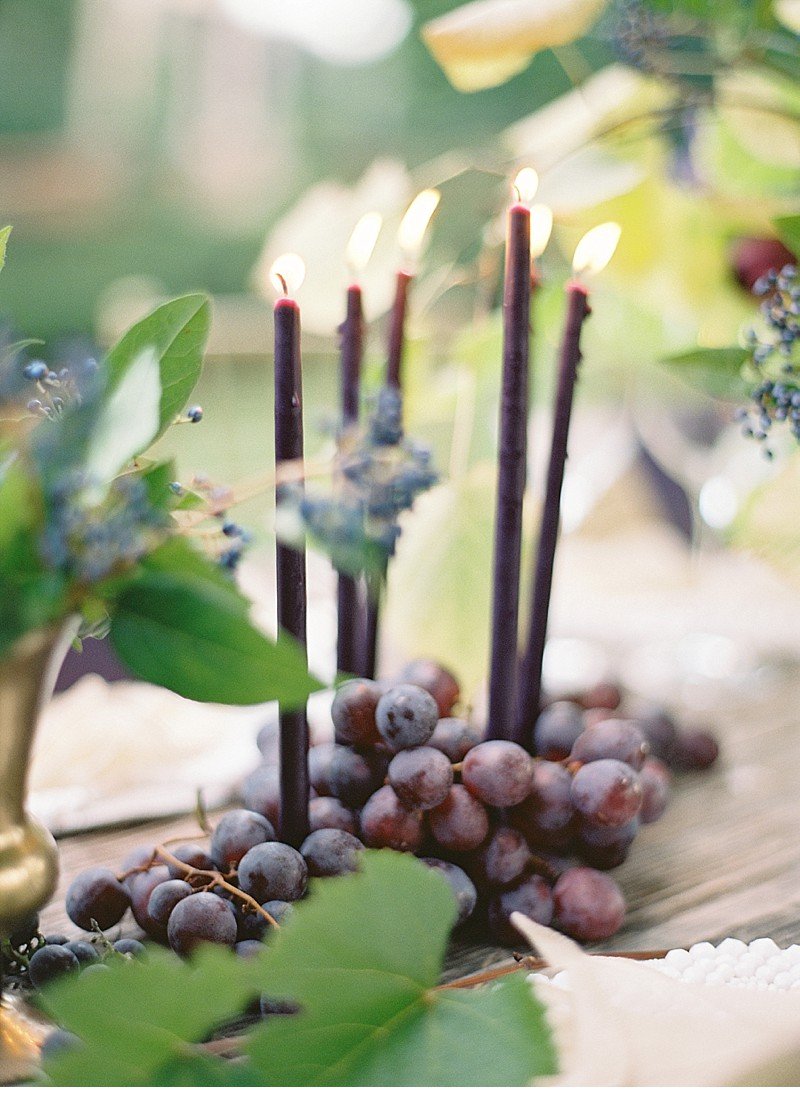 PHOTOGRAPHY: Jose Villa Photography
CREATIVE DIRECTION AND DESIGN: Kate Holt of FlowerWild
DESIGN AND PLANNING: Laurie Arons Special Events
VENUE: Villa Cetinale
WARDROBE STYLIST: Summer Watkins
GOWN: Reem Acra From Gabriella Bridal
GOWN: Samuelle Couture
VEIL: Preston Olivia
HAIR AND MAKE-UP: Team Hair & Makeup
GRAPHIC DESIGN AND PRINTING: A Day In May Design
CALLIGRAPHY: Tara Jones Calligraphy
BEADED CHARGER: The Ark Event Rentals
CAR: Zephyrus Sienna
FLORENTINE CHARGER: Casa De Perrin
Guest SPEAKER: Summer Watkins | Shira Savada of Martha Stewart Weddings Magazine | Joel Serrato | Laurie Arons Special Events
LEATHER WORK AND BRASS TAGS: Amber Moon Of Pitbulls And Posies
SPECIAL ASSISTANT AND DECOR: Tomasso of La Rosa
MODELS: I Love Management And Casting Italy