Jewish Wedding In Tuscany
Attention romantics and destination wedding lovers, here comes a very special piece of jewelry just for you: the huge and unique, Jewish wedding of Gaby and Frank in Tuscany.
And what was so special about it is best told to you by the experienced organizer Chiara Sernesi von Weddings in Tuscany of this celebration: "Gaby and Frank live in California, where they met and got engaged. Their guests that came from the US, couldn't believe their eyes when they saw Villa La Foce, that Gaby and Frank hired for their 3 days of celebration. Everything was so beautiful. The Tuscan landscape, with its narrow country roads leading through lush vineyards and olive groves, was simply enchanting."
We felt exactly the same when we saw the fantastic shots by fine art photographers Oana and Petru alias Velluto Photography  for the first time. We all know and love the wedding location qualities of Tuscany, but this property seems almost too perfect to be true…
"Villa La Foce is an Italian Historic House and its gardens are world-famous. It is a magical and enchanted place, where elegance blends with nature. A jewel set among the gentle hills of the Val d'Orcia and the rugged gullies." the wedding planner raves.
It is therefore no wonder that the three most beautiful days in the life of the newlyweds were marked by a mixture of perfection, instinct and dedication, in which love and great feelings were the focus.
"Gaby and Frank had a Jewish ceremony in the beautiful garden, sweet and simple. Gaby arrived accompanied by her father, in her beautiful dress from Miss Tashina , with a long veil, she was stunning, her entrance was breathtaking."
 Oh, how much we envy Chiara Sernesi von Weddings in Tuscany for experiencing this romantic spectacle up close and having accompanied the happy bride and groom late into the night. Their stories sound like a thoroughly successful wedding day: "The romantic atmosphere, at sunset, and the design we created tailored for the couple, with candles, flowers of Fluida Design and lights and the smell of delicious food were enticing the guests who were now ready to appreciate their dinner. After dinner, everyone moved to the pool area, inside the Limonaia room, where music and drinks culminated the evening." Chiara reveals.
And all we have is "just" the impressive picture gallery of Velluto Photography, which makes us feel almost as if we had been there ourselves.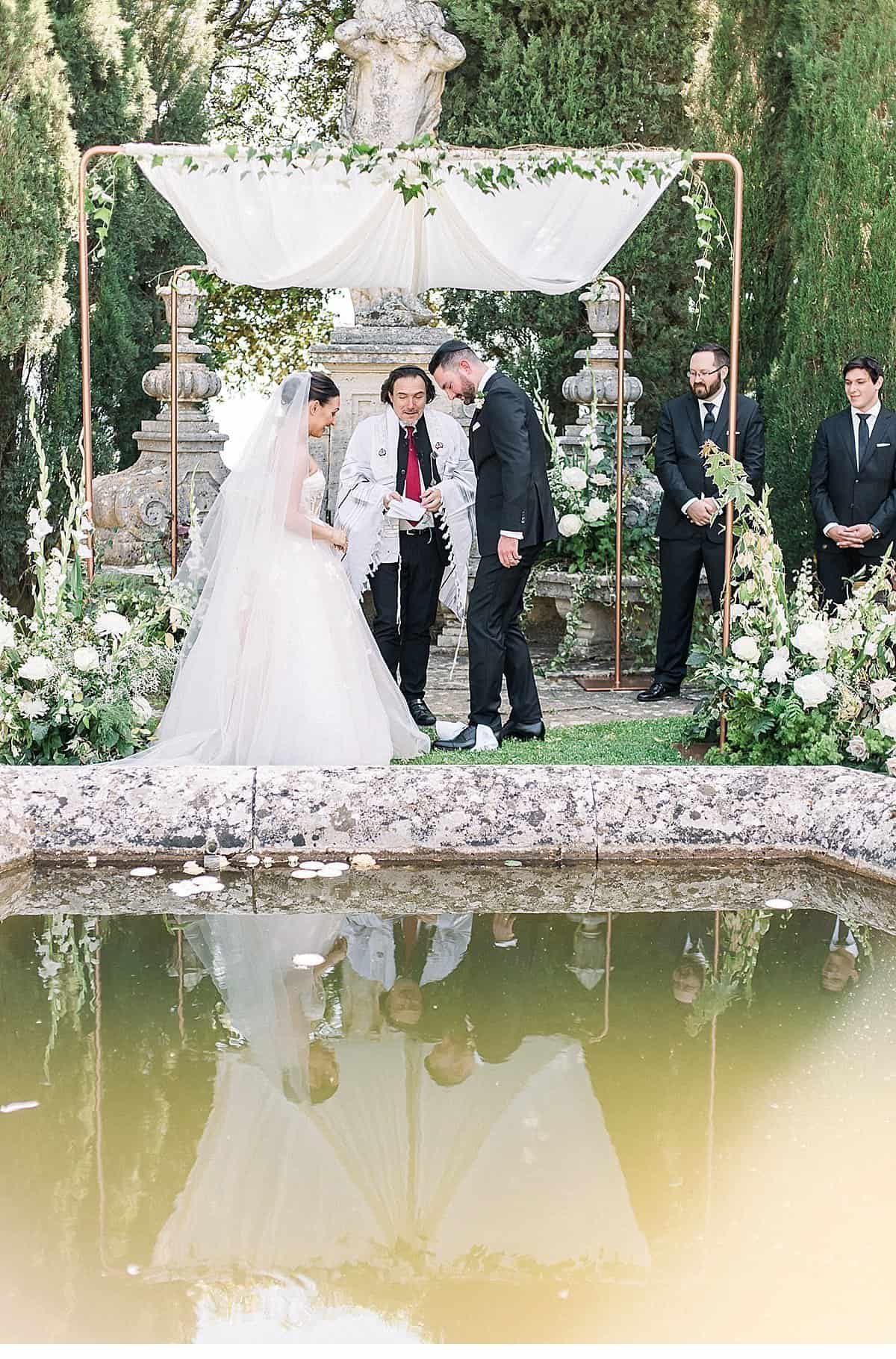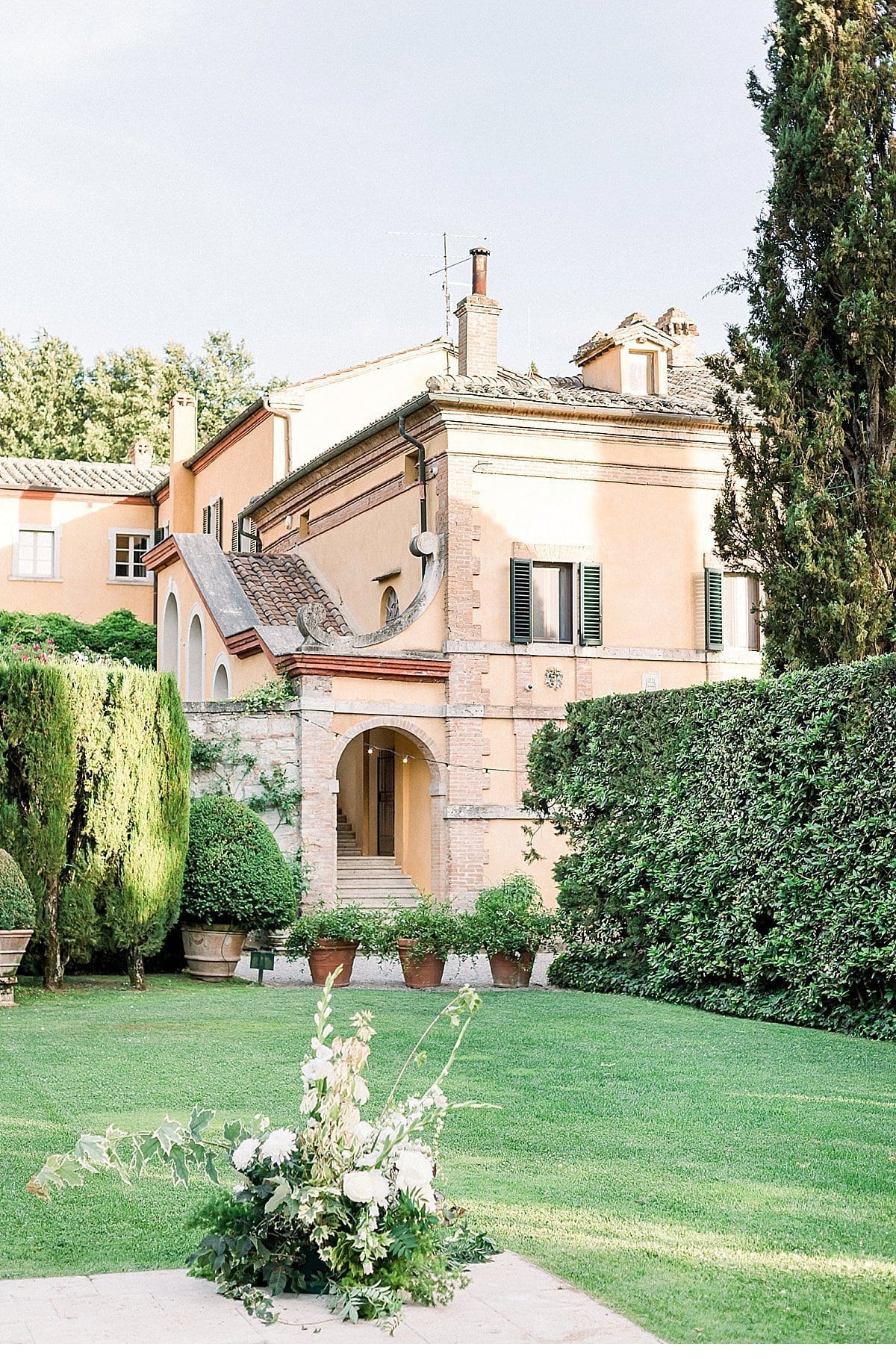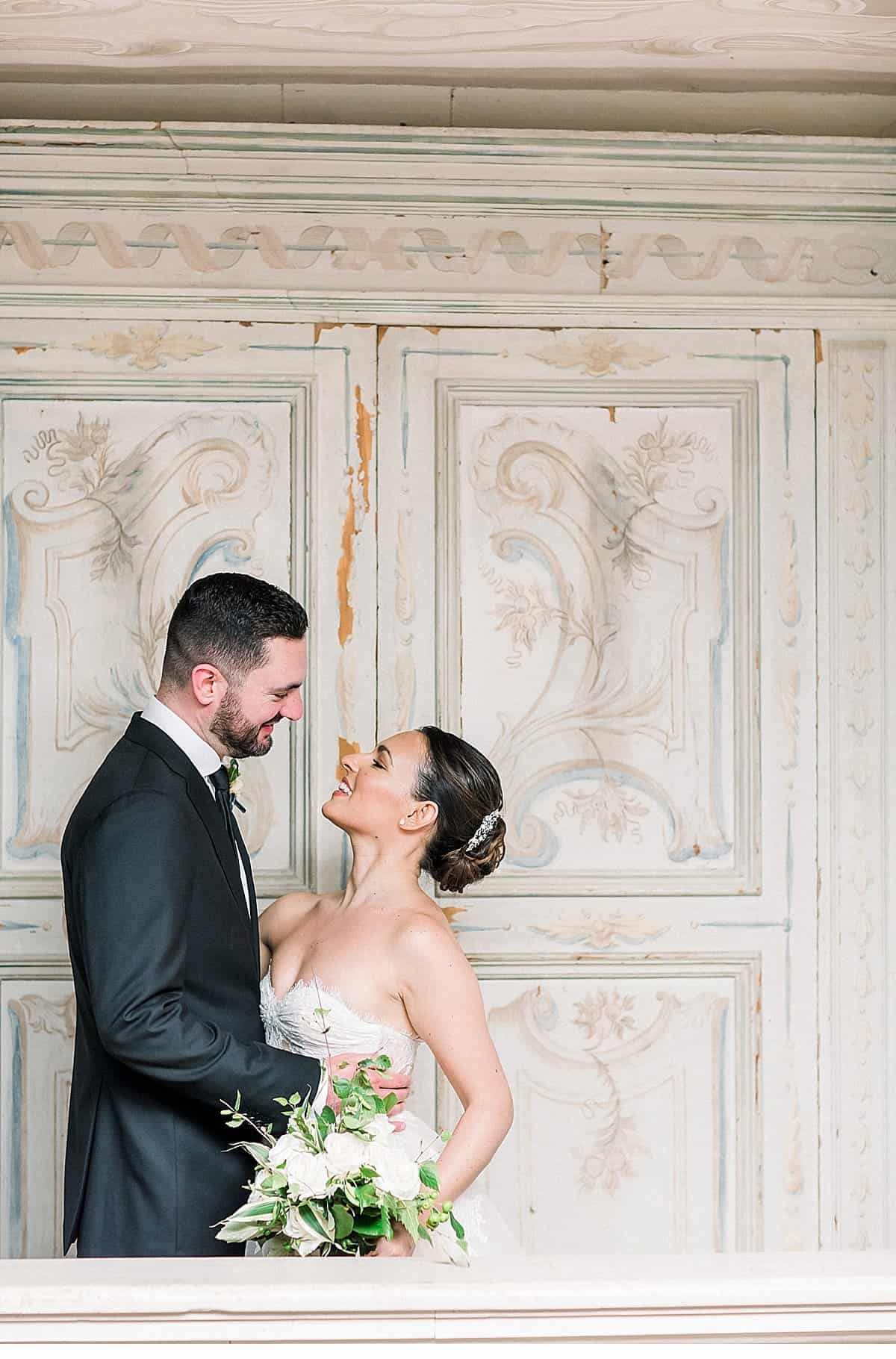 Wedding Planning & Design: Weddings in Tuscany 
Photography: Velluto Photography 
Dress: Miss Tashina 
Place cards: Hello Posh 
Calligraphy: Kelsely Malie
Ring: Cartier 
Flowers: Fluida Design
Catering: Galateo
Muah: Your Wedding Beauty Time
Venue: La Foce
Groom Suit: Suitsupply
Video: Emotional Video