Windswept Coastal Sirens
The vastness of the sea, a lonely coastal landscape, crashing waves and fine sand were the perfect backdrop for this captivating fine art shoot, which photo artist Jeannemarie Photo captured in an impressive world of images.
Jeannemarie told: "I was so excited to be a part of this California "The Sirens" inspirational photo shoot that Janna Brown and Ashley Rae had put together whilst I was attending the Hybrid Collective this past spring. I was drawn to the title from to get go. With the flowing gowns from Carol Hannah and the waves of the ocean, it was so dreamy and ethereal!"
From Ashley Rae: "The Sirens' was a concept built upon femininity, sensuality, movement and a desire to create an ethereal editorial with elements that seemingly merged right into the oceanic landscape.
In this editorial we were able to explore the female form, honing in on the details of the way our Sirens moved, with gowns carefully selected to mimic the movements of the waves. We hand crafted sea coral and sea fan earrings for our models to continue a cohesive aesthetic, carrying these details throughout the tablescape and flatlay details as well.
The paper goods from Bohemian Ink  were built upon raw textures and wild strokes, further embellishing this untamed design.
Our table linens were designed with cascading fabric that pooled on each end, finished with billowing silk. Again, we focused on the sea and the movement of the waves, creating these rolling motions within our tablescape setting.
We hope to evoke a mystical, otherworldly feeling through our design and imagery from 'The Sirens,' always seeking new ways to showcase elements of the wedding industry through our art."
And now let yourself be enchanted by this outstanding variety of inspiration and the magic pictures of Jeannemarie Photo.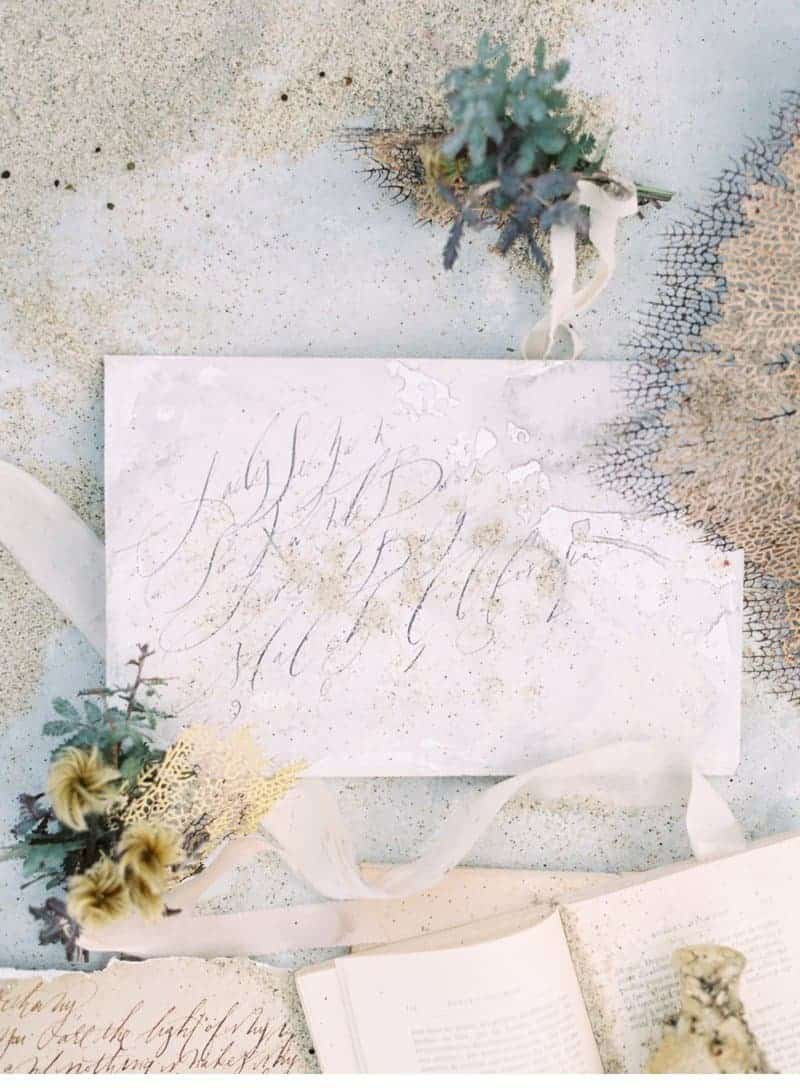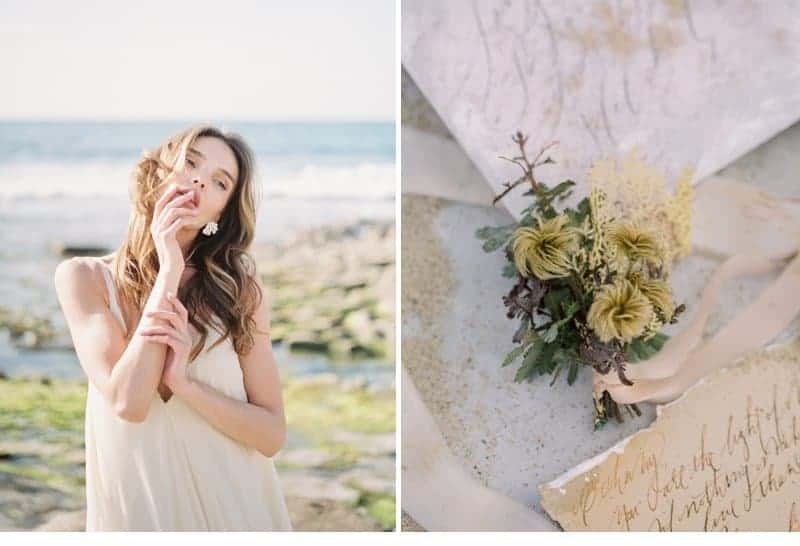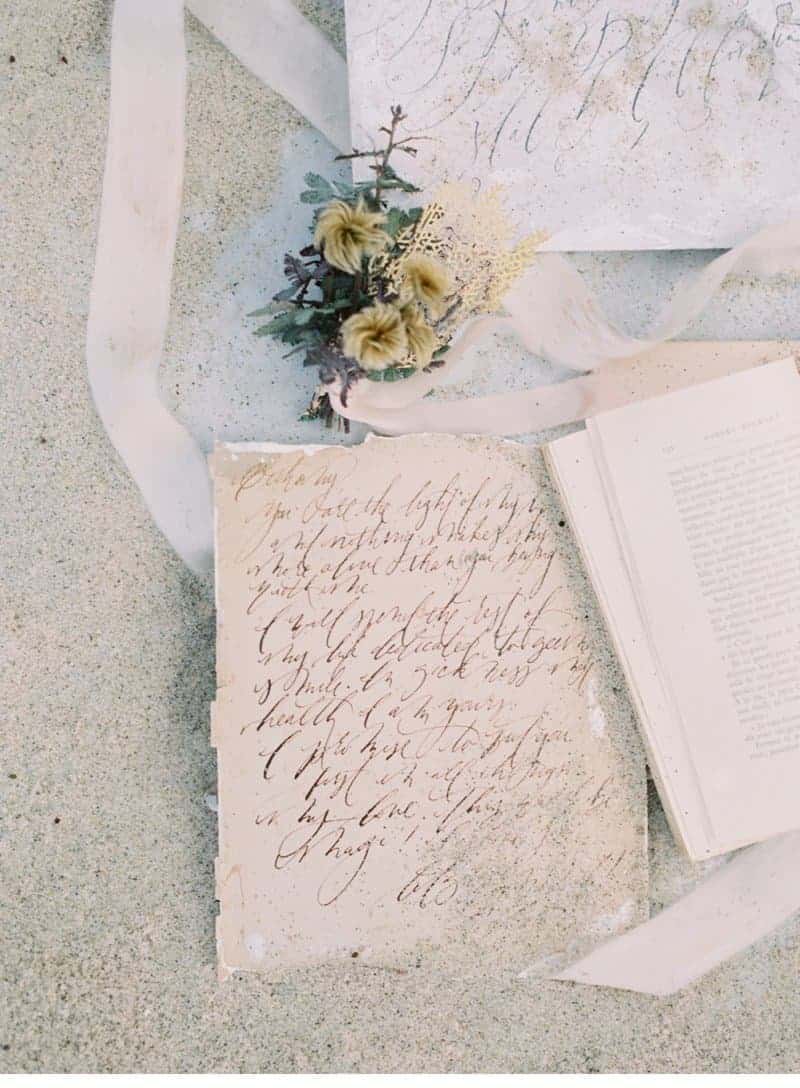 Photographer: Jeannemarie Photo
Creative Direction / Styling / Florals: Janna Brown Design
Photographer Educator: Ashley Rae Photography
Coordinator: Sarah Park Events
Gowns: Carol Hannah
Hair and MUA: Beauty Bespoken
Calligraphy + Paper Details: Bohemian Ink
Video: Dear Lovers
Surfaces: JRD Art Shop
Ribbon: Silk & Willow
Sponsor/film scans: Photovision
Workshop Host: The Hybrid Collective
Model 1: Katty Ukhanova
Model 2: Klaudia Reidy
Model 3: Olga Zhukova