Love is a Cloud
What do you expect from extraordinary bridal inspirations from the remoteness of Ireland? Exactly, everything you would expect from "normal" bridal inspirations, just a little more of everything. So more nature, more loneliness and even more mysterious ambience.
In our case, a very special ingredient in this recipe is a large portion of extravagance, which is reflected in almost every motif. No matter whether it was the seemingly floating Flower Cloud by The Wild Bunch, the unique wedding cake by Funky Cakes by Architect or the seductive wedding dress by Tatyana  Merenyuk, which only reveals its extravagant details at second glance – there is at least a small, cheeky touch of extravagance everywhere.
The event designers from Petal & Twine found the right setting for an unusual project like this in the imposing estate of a historic mansion, as we learn from fine art photographer Alice Ahn: " Borris House is a premier Irish wedding venue that has a choice of truly unique and enviable spaces for your wedding ceremony or styled shoots to take us away from ordinary world."
So get out of everyday life and into the magical world of a bride who equally fascinates and polarizes and who loves minimalism as well as opulence.
"We created an organic and minimalistic table set up that take your breath away just like all the simple things. Come and look for the beauty in every detail!"  We don't need to be told twice and follow fine art photographer Alice Ahn into her fabulous world of images…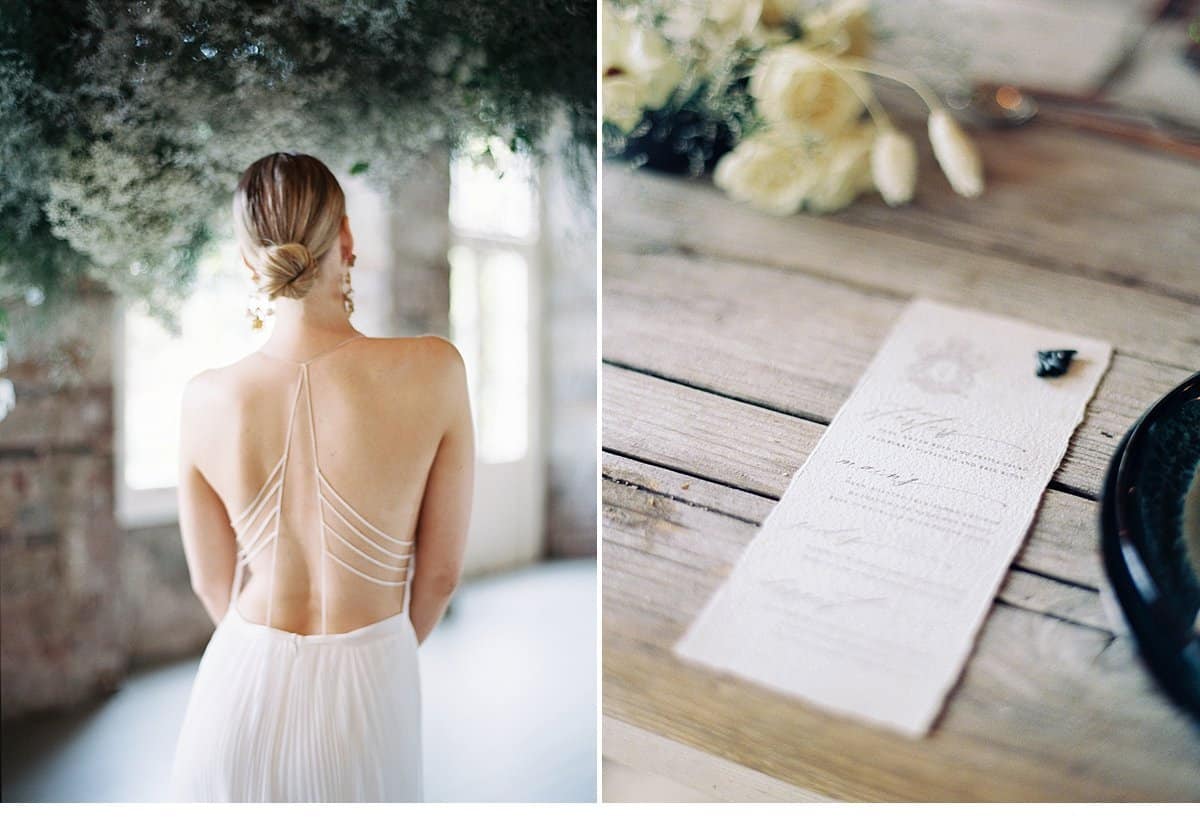 Fine Art Photographer: Alice Ahn
Creative idea and Direcation: Petal & Twine Venue: Borris House
Florist: The Wild Bunch
Stationery: Floraison Design Co.
Stamps: Little Postage House
Dress and Cape Designer: Tatyana  Merenyuk
Dress Boutique: The White & Gold
Shoes: Bella Belle Shoes
Shoe stockist: Bella Bleu
Jewellery: Christie Nicolaides
Engagement Ring: Chupi
Cake Artist: Funky Cakes by Architect
Make Up Artist: Noeleen Cunningham
Hair Stylist: Jennifer Hennessy